Mumbai is not short of coffee shops. With the growing demand for specialty coffee, the city has seen a surge of cafes and baristas serving seed-to-cup experience to coffee enthusiasts. And as someone who's always on the quest for the ultimate world-beating brew, I had to try CinCin's latest additions to the menu which have been missing for the longest - Italian coffee. The restaurant, which is otherwise popular for its authentic Neapolitan pizzas, recently joined hands with Araku coffee and launched an exclusive menu inspired by the roasting traditions and coffee culture of Italy. It doesn't end there. The new menu also features a range of delicious small plates that go perfectly well with their coffee-infused cocktails and hot beverages.
The coffee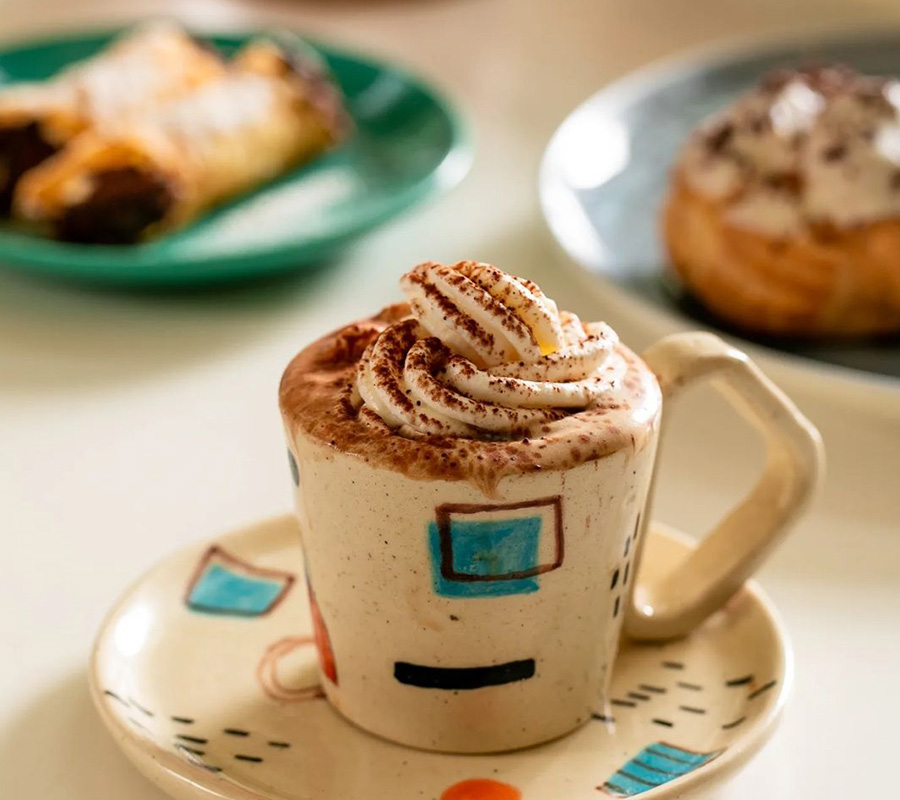 What stood out as the star of their elaborate specialty coffee drinks menu was the Barbajada - a hot Milanese frothy drink made with whipped chocolate, milk and coffee in equal parts topped with a dollop of whipped cream. For the unversed, Barbajada is a popular Milanese sweet frothy drink, popular in the 19th century and the early decades of the 20th century. There are not many places in the city with  Barbajada on the menu, so sipping on this new addition surely felt like a warm hug on a rainy evening. If you're into cold brews, try their signature Cold Brew Spritz. Made with homemade cold brew and mixed with tonic water with an orange garnish, it surely is one of the most refreshing caffeinated pick-me-ups. If you like your cold brew sweeter, then they even have the version made with sweet cream foam and cacao.
Elaborating on what makes their menu so special, Karyna Bajaj, executive director at KA Hospitality, said, "Our aim was to bring in and showcase the slow European way of having coffee. Therefore, for us, it was not just about putting out a selection of coffees, but to introduce it as a convenient part of our customer's lifestyles. While the coffee menu is available through the day, the small eats menu to go with your coffee selection, is only available from 4pm-7pm, to encourage customers to experience these offerings at leisure, as they wind down, or finish a meeting, or catch up with friends."
The cocktails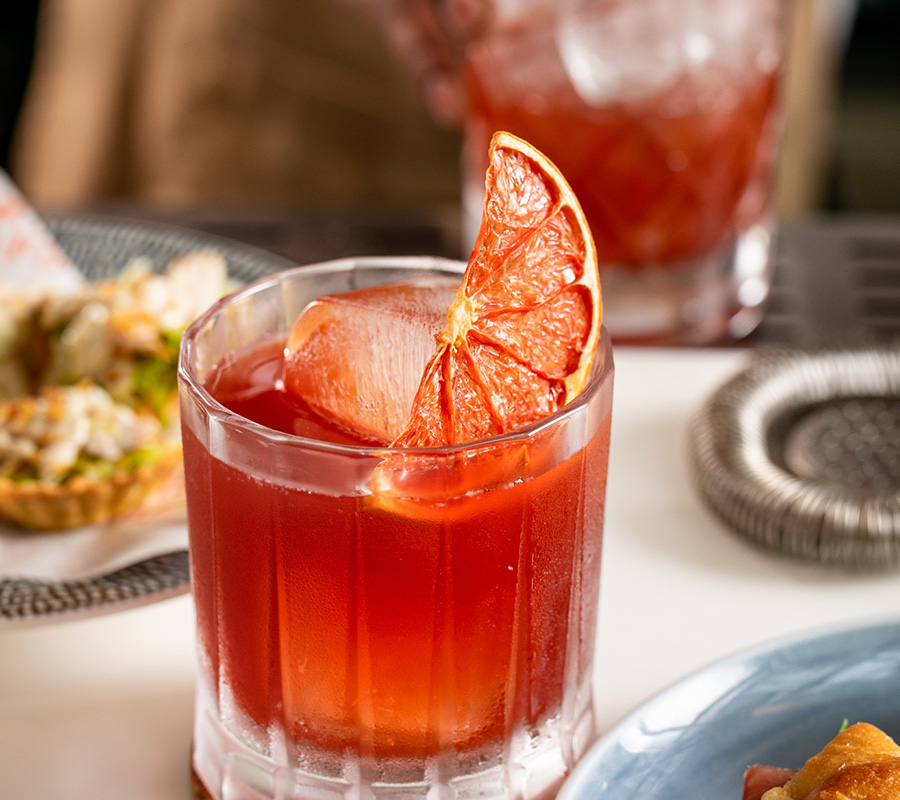 The coffee-infused cocktails menu was precise and made the choice easy. Personally, I am not a Negroni fan, but to honour the Negroni week, I tried their cold brew Negroni, and it didn't disappoint. It was the perfect concoction of gin, Campari, sweet vermouth, and cold brew. While the original offering of the same spirits remains a masterpiece in its bittersweet balance, cold brew in this Milanese staple adds a sweet silkiness to the drink. Bajaj suggests, "Mix your cold brew coffee with the other ingredients in the Negroni and strain into an old-fashioned glass, topped with an orange twist garnish, and voila!" The next drink that got our nod is the maple espresso martini - a lovely mix of vodka, espresso, coffee liqueur, maple and salt, made to perfection. We insist you skip their dark rum based Route 44 cocktail, even if the server recommends you try.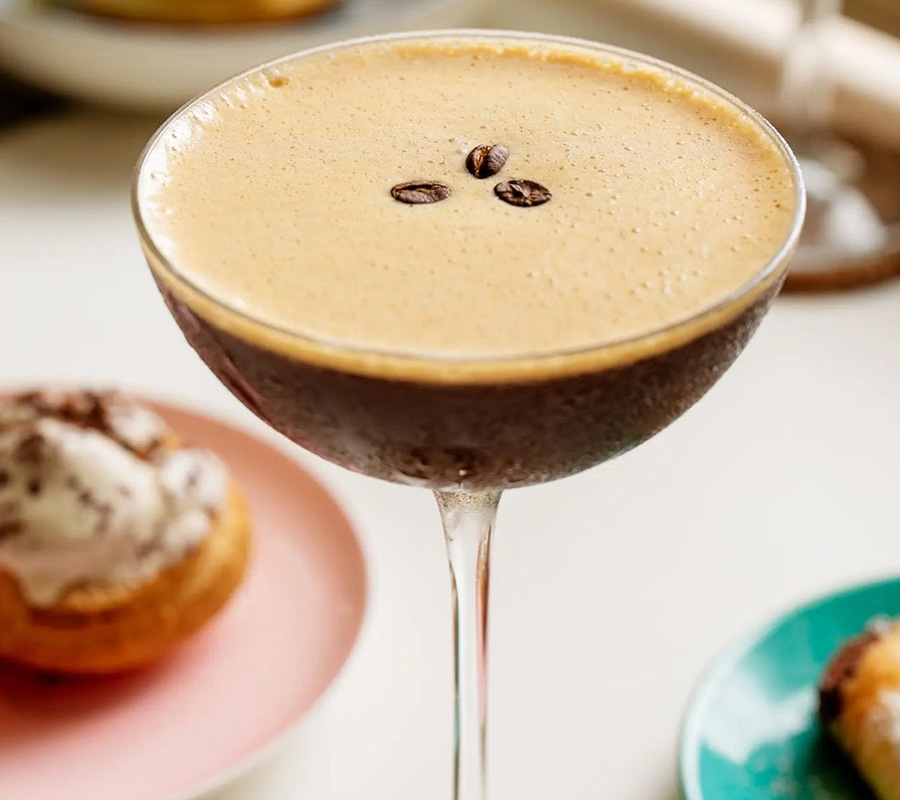 The food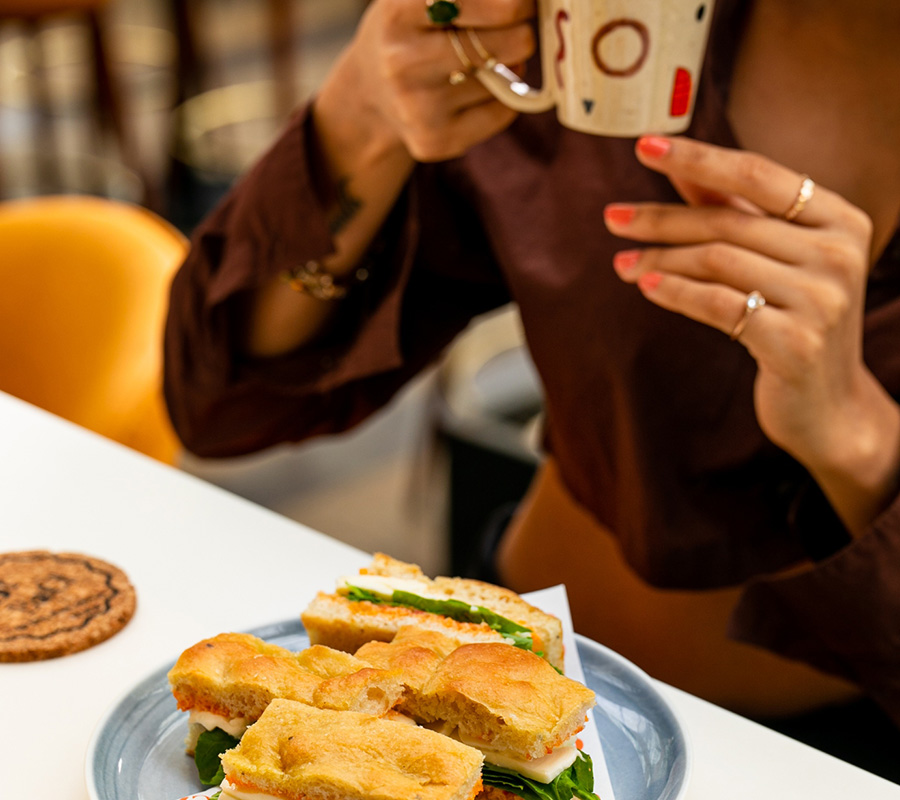 To nibble on, we start with the bombolone, the common offering in coffee bars in Italy that has made its way to Mumbai. The savoury bombolone con funghi - an Italian style doughnut filled with porcini mushroom cream and grana padano cheese hit all the right notes. The creamy texture of the porcini mushroom was pleasing to the palate and can be touted as the better tasting dish on the menu. There is, of course, Tramezzino Con Prosciutto - Italian flat bread, roquette leaves, cream cheese, and Parma ham. The quality of the ham needs a special mention here, that simply makes it more appetising. Vegetarians may try the other version of it stuffed with tomato, roquette leaves, mozzarella, and pecorino Romano cheese which is equally tempting.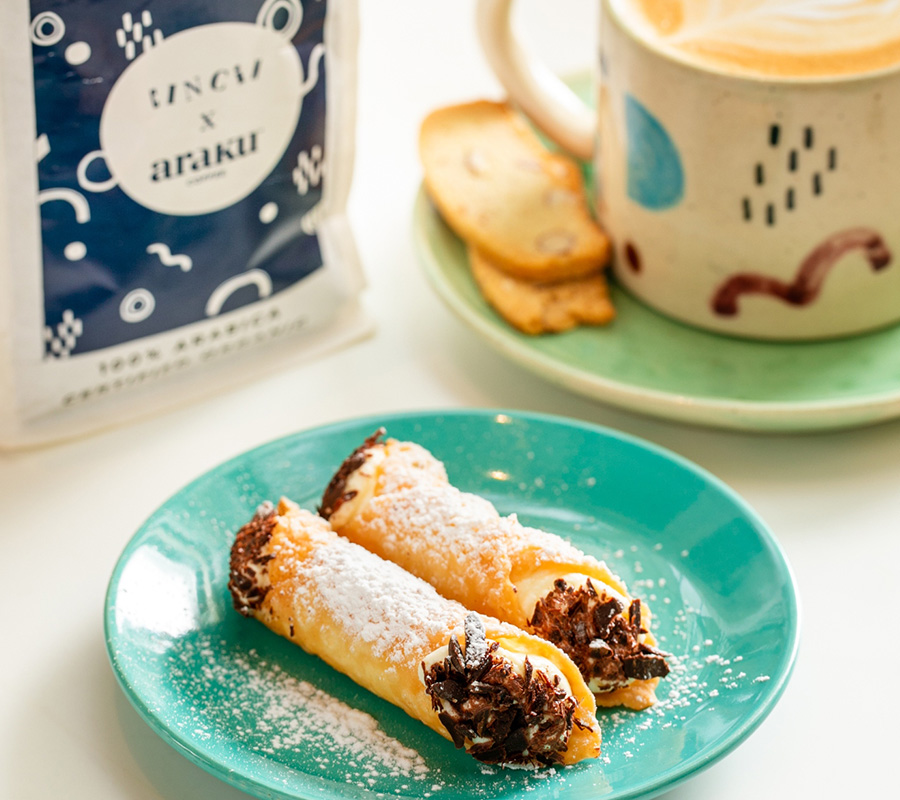 Next up were the classic sweets that paired perfectly with coffee. We highly recommend you try the sweet version of the bombolone that comes filled with pistachio cream. This perfectly balanced sweet deserves all the love. This was followed by the unforgettable Bigne - a baked round puff filled with chocolate and cream. And there's also something called the Cannolo Siciliano. These pastry rolls filled with sweet ricotta cheese and dipped in chocolate crumble are pure indulgence. What we liked about their desserts in particular is how they haven't gone over the top with the sweet quotient and have kept it balanced. 
Now let me make no bones about it. Their latest Italian menu is full of good things but is expensive. The cocktails range from Rs 950 to Rs 1,250, and their mains, which features dishes like tomino, burrata e tartufo, funghi e tartufo pizza and tajarin ranges from Rs 1,550 to Rs 1,980. However, if you are there to nibble and stick to small plates, it's priced decently. Having said that, are we going back to savour their new menu, hell yes! At least for the Barbajada, Negroni, and bombolone.
Address: CinCin, Raheja Towers, Near Dena Bank, Bandra Kurla Complex, Bandra East.
Timings: Coffee menu available all day; Food pairing menu available from 4pm PM to 7pm only
Cost for two: Rs 4,000 onwards
Photo: CinCin