The '90s crush, who played the batsman in the iconic Cadbury's Dairy Milk ad and floored everyone with his endearing smile, has now opened his own restaurant in Mumbai. After featuring in over 120 commercials followed by endless food trails around the world, former model Arvin Tucker—founder of Chufang Asian Kitchen & Bar—is now treating Mumbai foodies with his exceptional hospitality and gastronomical fare.
In Mandarin and Cantonese, 'Chufang' translates to kitchen and the recently-opened restaurant aims to bring delectable, selected dishes from various Asian countries under one roof, in one kitchen, with a theme equivalent to a food temple.
The decor aesthetic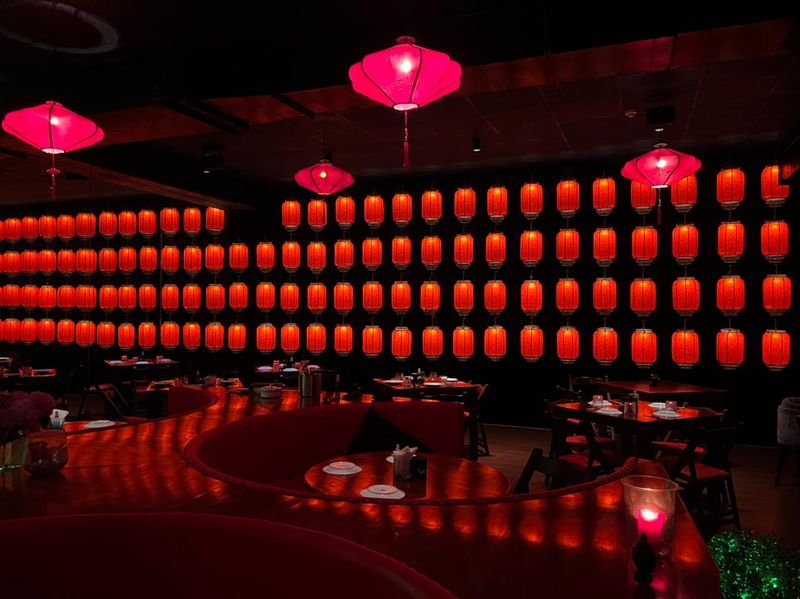 The first thing that you will notice when you enter the restaurant is a giant Buddha statue crafted by Hubli artisans and a wall adorned with Chinese lanterns drenched-in-red aesthetic all around. Keeping it unique and unconventional, Tucker drew inspiration from his own journeys around the world and designed the restaurant himself. Tucker says, "I designed the decor myself to make it one-of-a-kind, as it comes straight from my heart and imagination. My travels inspired and guided the design of the interior. I personally sourced the Chinese lanterns that distinguish the decor and catch the eye as soon as someone walks into the restaurant. I kept the entire design contemporary so that guests could enjoy the culture while eating their favourite delicacy. The Buddha is placed at the exact entrance so that people can feel the aesthetic as soon as they step inside the restaurant. The overall decor is designed with the Buddha culture in mind, which is prevalent not only in India but also in other Asian countries."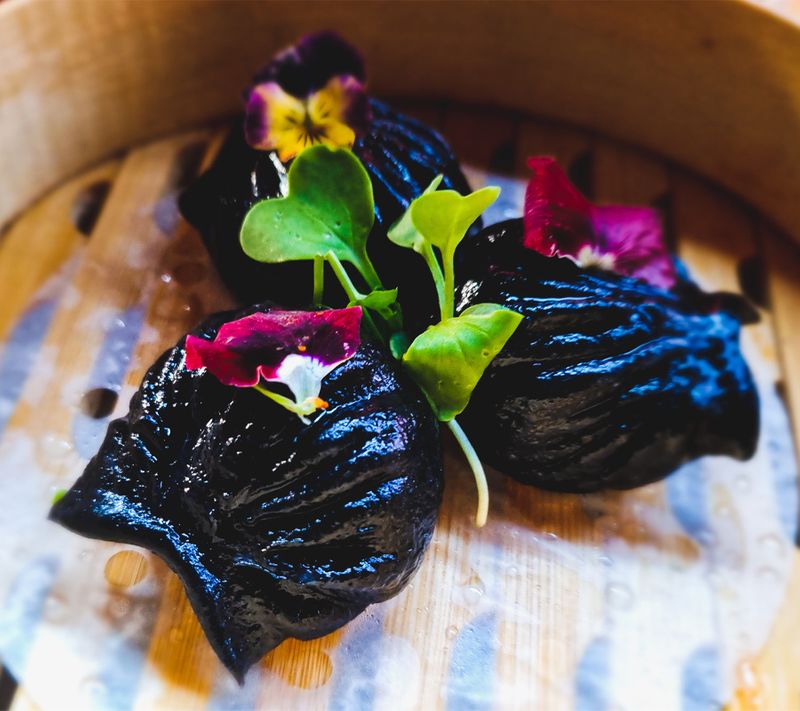 Their menu offers dumplings, a warm embracing spoon full of traditional soups, and so much more. Chef Arbin Tamang, the man behind all the delightful dishes, ensures the use of high-quality ingredients and keeps the flavours intact with his art of skilful cooking.
The divine cocktails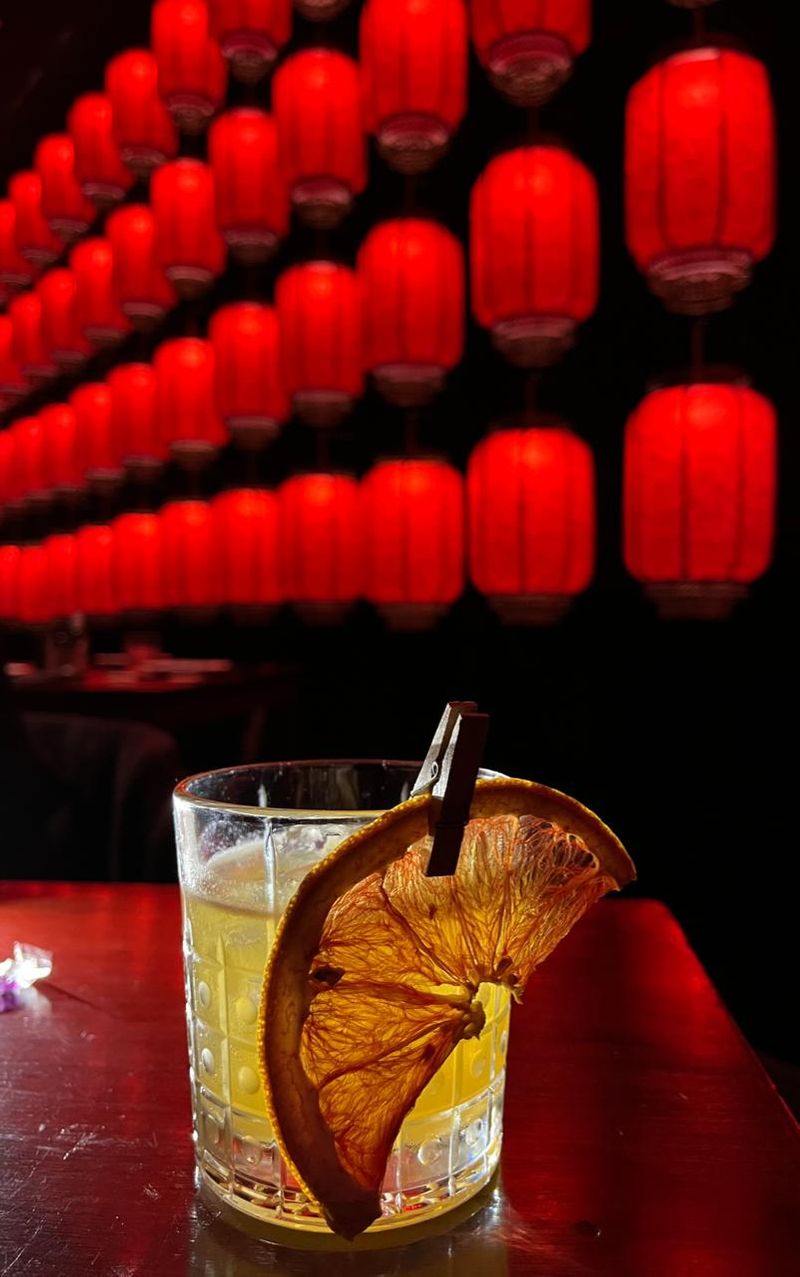 However, what makes them stand out among other restaurants is their diverse range of cocktails that are smooth and subtle in taste that pair perfectly with the food. Their cocktail menu opens the discussion up to the relationship between cocktails and food, and gives the diner a chance to consider both what they'd like to eat and what they'd like to drink at the same time. Going by mixologist Ninad Raul's recommendation we ordered a glass of Kentucky club—a beautiful blend of Bourbon whiskey, Italian bitter, maraschino, and grapefruit syrup. But the star of the night was Butterfly—gin infused with pea flower, pineapple juice, ginger syrup and rosemary, clearly one of the better cocktails in the city.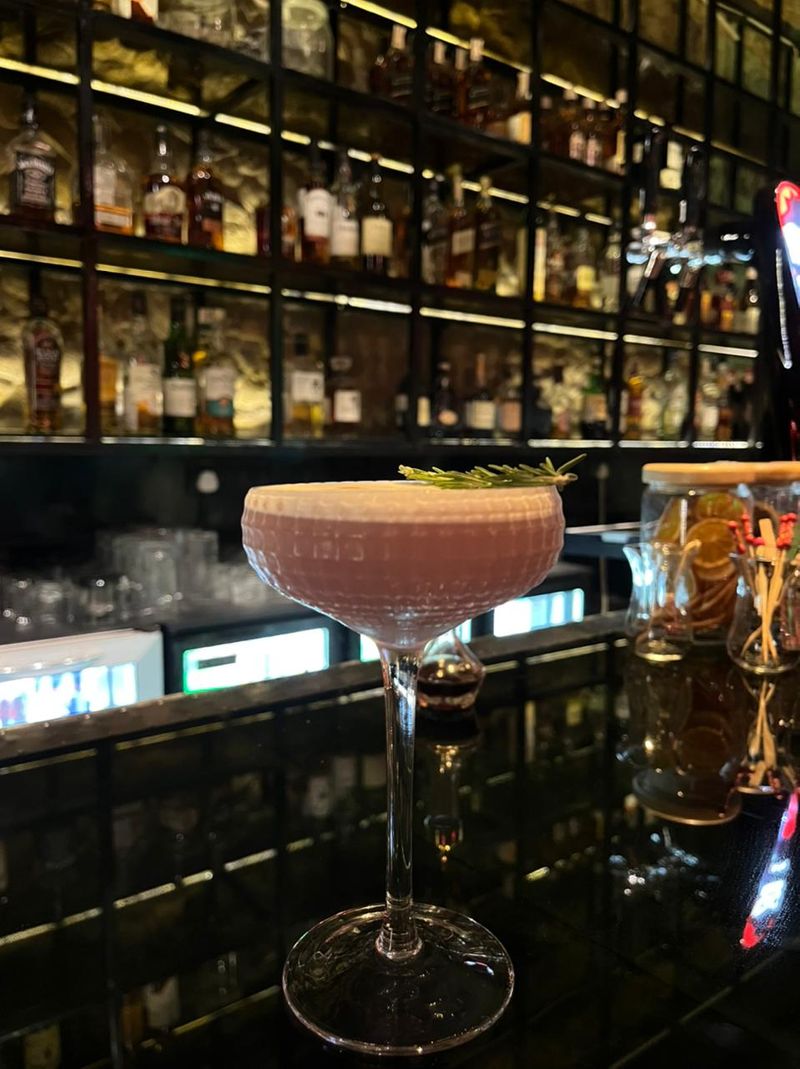 "The main ideology behind the cocktail list is using different flavours which will complement the food. So, we are using a lot of different flavours which are part of the chef's dishes, including wasabi, ginger, blue pea flower, and kaffir lime. Not everyone's palate is the same, and while some drinkers want something easy and sweet, others crave something bitter and stirred. The menu is designed in such a way that it will suit each and every palate," explains Ninad, who is the beverage Manager at Chufang Asian Kitchen & Bar.
Food for the soul
Whether you like glutinous texture or not, you can't miss out on their Chinese turnip cake. Crunchy on the outside and gooey on the inside, this serves as the perfect starter. A crab soup with big chunks of freshly boiled crab meat with perfectly balanced spice is rare and just what you need to start your meal on a rainy day. Our next favourite pick is their crispy prawn chung fun—crispy pepper prawn and soya sauce fried in rice noodle roll. You feel the crunch in every bite that leaves you with a gamut of flavours to enjoy. Seafood lovers should definitely opt for crispy fried squid in crushed chilli. For the main course, we would recommend you go for their blue rice edamame in burnt garlic which is an absolute indulgence. For those who are used to ending their meal on a sweet note, it might be tad disappointing to see no desserts on the menu. Having said that, they are working on it and have plans to come up with a Japanese Matcha cheesecake, Tirashi Dango, and Ichigo Daifuku which we hope to be as great as the rest of the dishes and drinks on their menu.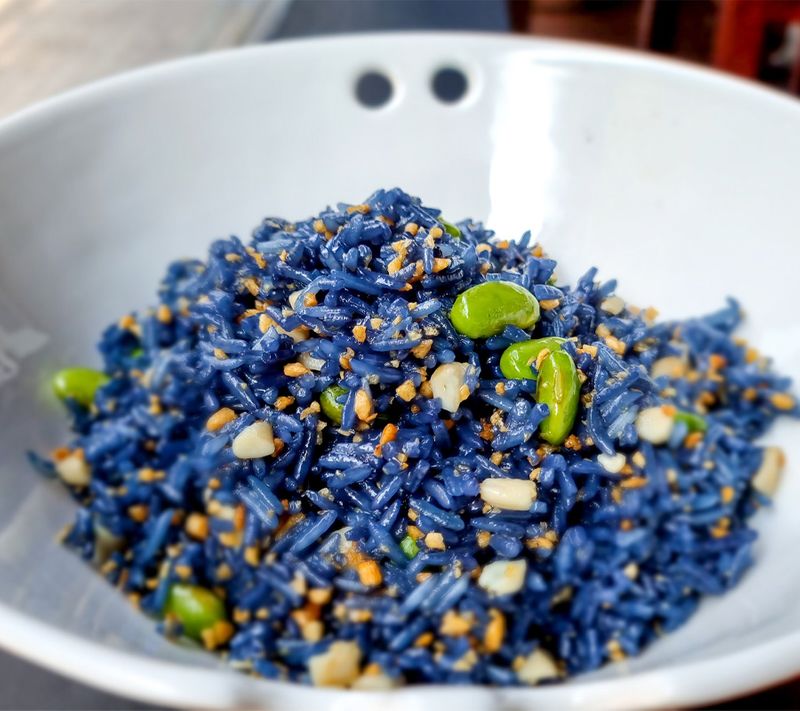 Where: Adani Inspire, BKC, Main Road, G Block BKC, Bandra Kurla Complex, Bandra East, Mumbai
Timings: Monday-Sunday (12-3:30 PM and 6:30-11:30 PM)
Meal for two: Rs 4,000 including alcohol
---
Photo: Chufang