There's a definite dearth of Indonesian eateries across the world, especially in India. It was only during my recent visit to Bali that I was introduced to some incredible Balinese flavours that the culinary world has unfortunately not paid much attention to. The delicious broths, mixed rice, stir fries, made with indigenous ingredients and served with flavour-packed condiments like sambal, are complex and hard to replicate. They have left a long lingering effect on my palate that I can't stop raving about. So, when I stepped in through the doors of Alta Vida, a poolside cocktail bar and grill at Ritz Carlton Pune, I had two questions - Did Pune need a Balinese restaurant, and will they do justice to one of my favourite cuisines? Perhaps yes, perhaps not! Let's find out.
The interiors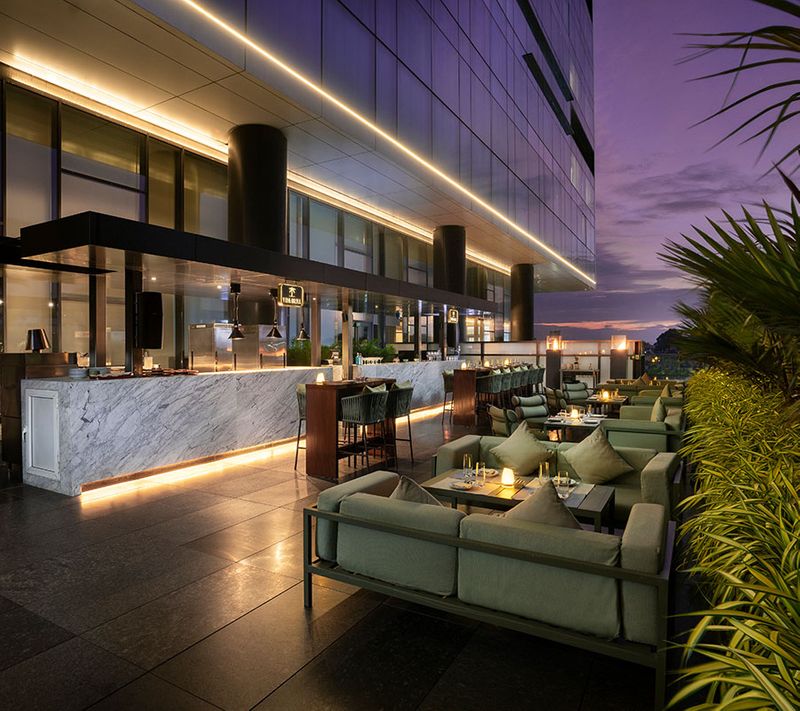 If you are expecting traditional Balinese decor that would make you feel you're in Bali, don't. You won't find gold and brass vases, sculptures, wild greenery, tropical foliage, Balinese art or paintings here. It's a rooftop restaurant with an alfresco grill and bar adorned with high tables overlooking the panoramic views of the city that syncs with the vibe of the city.
The cocktails
The mixologists at Alta Vida have done a fair bit of research of Bali's drinking culture and it shows. Inspired by the ancient Javanese techniques, it surely will take you on a virtual tour across the archipelago. Native ingredients such as grapefruit, rice, chillies, pandan, coconut and lemongrass are the highlight of their specially curated cocktail menu that features eight cocktails. If you're looking for something light, fruity and refreshing, you must try Sumatran punch - a beautiful mix of Bacardi, banana and pineapple infusion, tropical bitters, and apple.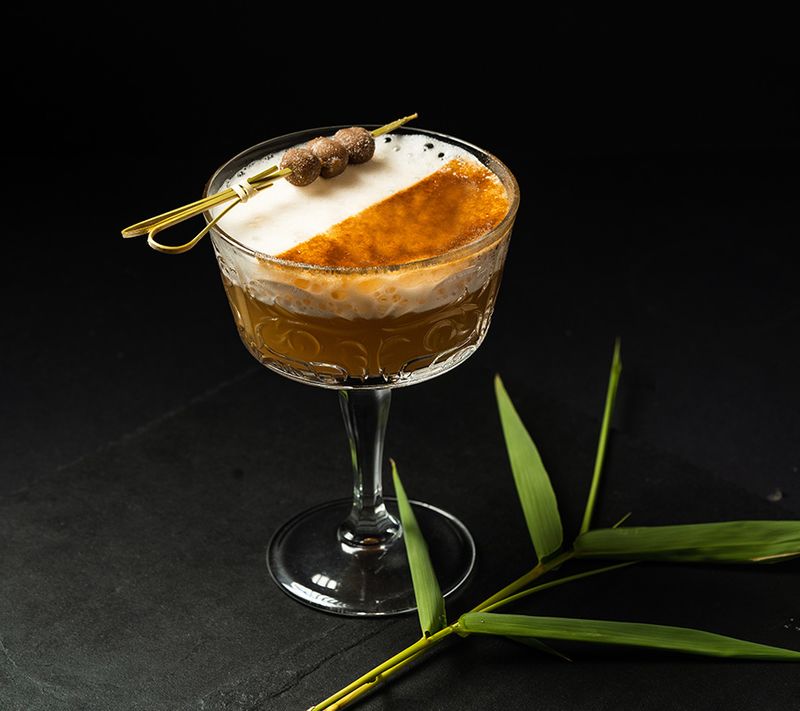 Next up for a spicy punch, we recommend Kota Maluku - a sublime concoction of spiced infused Ballantine's, tamarind, nutmeg, cloves, and mace. For gin-based cocktails, The Batavia is a refreshing mix of gin, lime, grapefruit and rosemary. And for the ultimate tropical delight, go for the Minuman Rasa Kelapa - enjoy the mixology by your table, where the mixologist will serve you fresh coconut water and cocktail mixed with homemade infusions.
Is the menu sustainable?
The first season at Alta Vida celebrates Balinese-inspired cuisine, using local, seasonal produce and ethically-sourced meats. Mayyur Tiwari, director of culinary at The Ritz Carlton Pune, says, "The menu is organic and showcases the freshest produce to evoke a rich, complex culinary history. The ingredients that are difficult to find here, we have started to work with farmers to support those ingredients." Staying true to the cuisine, they are working with local farmers to specially grow lemon, basil, chayote, kyuri cucumber and moringa leaves to ensure an authentic experience. "Some of the ingredients sourced from other regions such as Kerala, Indonesia et al include torch ginger, cassava leaves, cassava crackers and young kluwek," Tiwari adds.
The food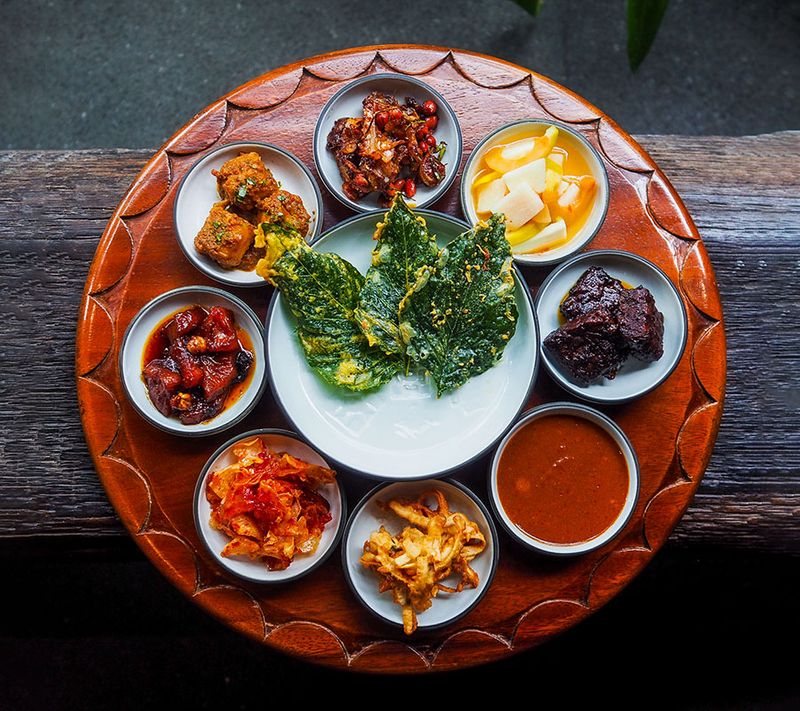 For starters, we were served the snack wheel - an assortment of nine different types of small bites which featured deep-fried Amaranth leaves, Asinan Bogor, a tropical fruit marinated in rice vinegar, chilies and shrimp paste, cassava crackers seasoned with chilies, lemongrass and kaffir lime leaves, Sambal Teri Kacang - salted fish, peanuts, shallots, garlic, chilies, kaffir lime leaves and palm sugar, tempe braised with palm sugar, deep-fried yam, roasted peanut sauce, banana braised with gulai spice paste, and pineapple braised in chilies, palm sugar. Munching on these flavoursome quick bites served as a good start to the meal.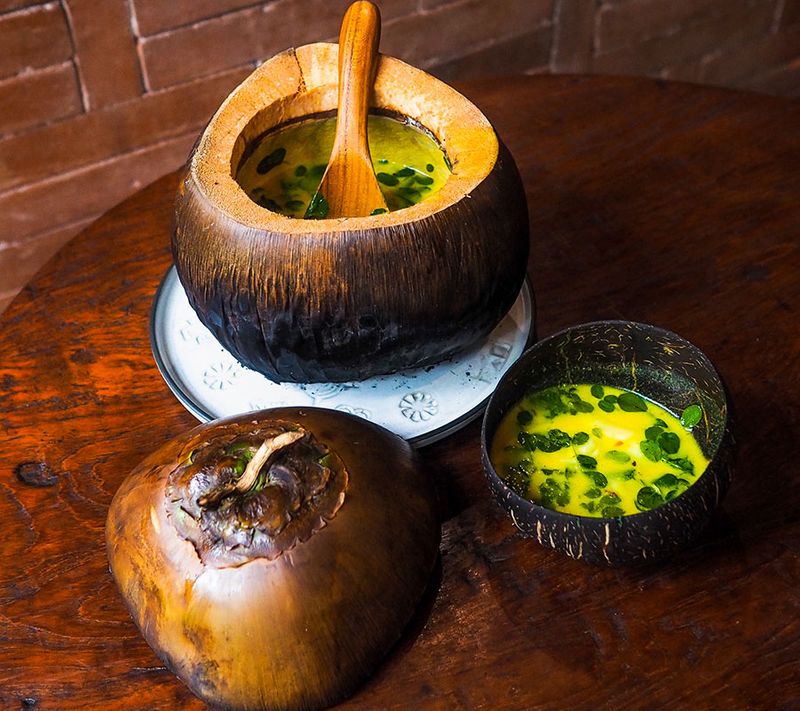 Next up, we were served Jukut Kelor Mesanten, a traditional soup with its origin in Munggu West Bali - the perfect segway into dinner. Made with moringa leaves and cooked in a young coconut over an open fire, it served as a delicious appetiser. This was followed by OsengJantung Pisang, a Manado specialty from the North Sulawesi region. The stir-fried banana blossom served with sliced garlic, shallots, chilies and leek was light and flavourful. Then there was Ayam Bakar Padang, a West Sumatra dish which is essentially chicken marinated with cardamom, cumin, coriander seeds, cinnamon, ginger, galangal, roasted coconut and candlenuts, cooked over a wood fire. It hits differently.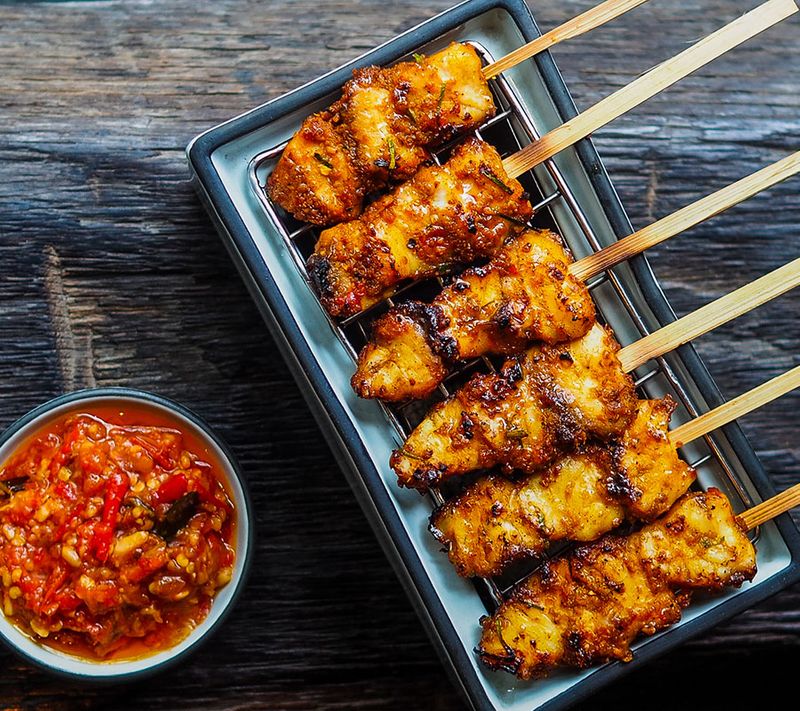 An Indonesian meal isn't complete without savouring a satay, right? The skewered grilled meat is an Indonesian staple and perhaps the most easily available dish outside the country. The Sate Languan - tuna marinated with bumbu Bali (a special mix of Indonesian herbs and spices), kaffir lime leaves and coconut oil, grilled on bamboo skewers over charcoal served with tomato sambal, tasted decent, if not the best.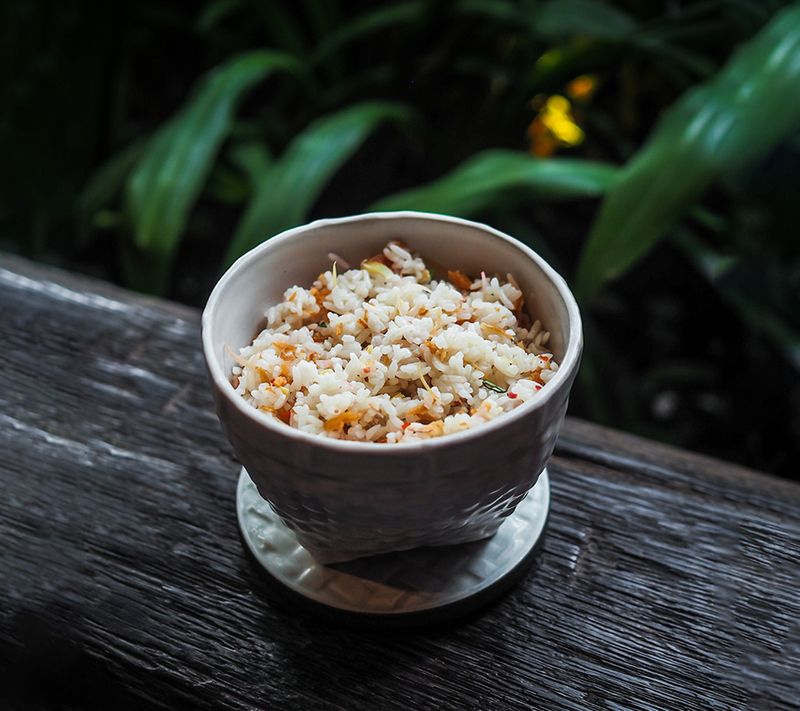 The next dish that features on our must-have list is Nasi Ulam - steamed rice seasoned with lemon basil, ginger, chilies, shallots and coconut oil served with five different types of sambal. And Indonesian condiments are anything but ordinary. I still haven't gotten over the sambal matah (raw Balinese sambal) I devoured in Bali. It's a heavenly blend of raw shallots, dollops of chilies, lemongrass, lime juice, shrimp paste and oil. So refreshing, flavourful and something that goes with almost every dish.
What to skip
If you're a seafood lover, you may skip the Ikan Bakar Sambal Honje - pomfret barbecued with shallots, garlic, chilies, star anise, cinnamon and torch ginger flowers. And if you love squids, we still suggest you avoid the CumiHitam - baby squid cooked in its own ink with chilies and fresh coconut milk.
The dessert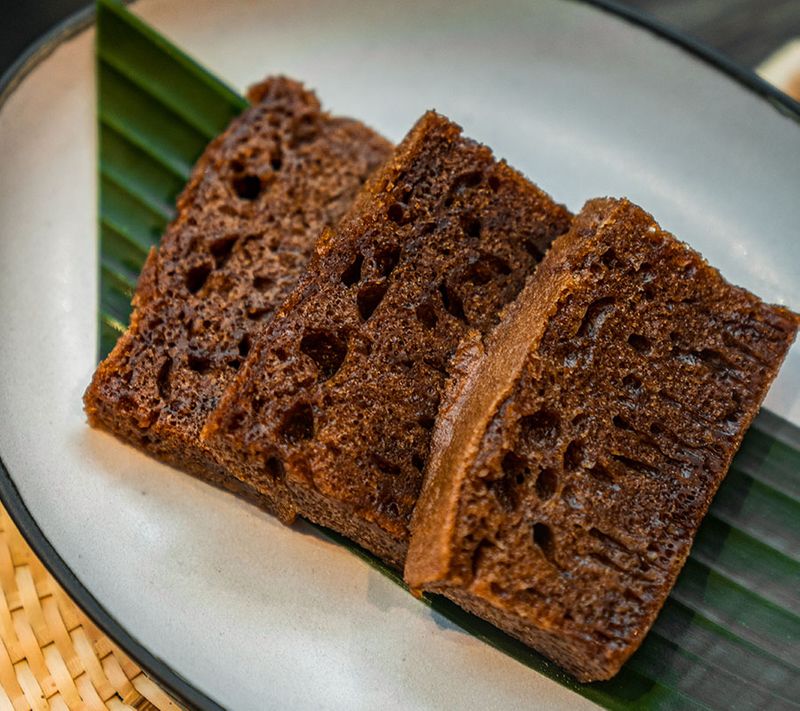 Inspired by the native region of Payangan in Bali, Es Legenda - frozen coconut milk infused with pandan leaves, fresh jackfruit, cang syrup, avocado, white bread and mango jam, is a perfect closure to your meal. For those, who don't like their dessert to be inordinately sweet, we suggest you try Bika Gula Merah - tapioca baked with brown sugar and fresh coconut milk.
Address: Golf Course Square, Airport Rd, Yerawada, Pune, Maharashtra
Timing: 6 PM to 12 AM
Cost for two: Rs 5,000 plus taxes
 
---
Photo: Alta Vida, Ritz Carlton Pune