Acing Peranakan cuisine, which is essentially a mix of Chinese, Indian, Malay and Indonesian food, Singapore's uniquely diverse dining culture has a charm of its own. In 2020, the country's hawker culture was added to UNESCO's list of Intangible Cultural Heritage of Humanity, making it one of the best culinary destinations in the world.
So, when chef Alan Chan, head chef of Singapore's Rempapa, was in India to showcase their representation of Singapore's heritage cuisine, naturally expectations were high. Chef Damian D'silva, one of the OG chefs of Singapore, and the owner of Rempapa, has been religiously working to promote, protect and preserve their heritage cuisine for the last two decades.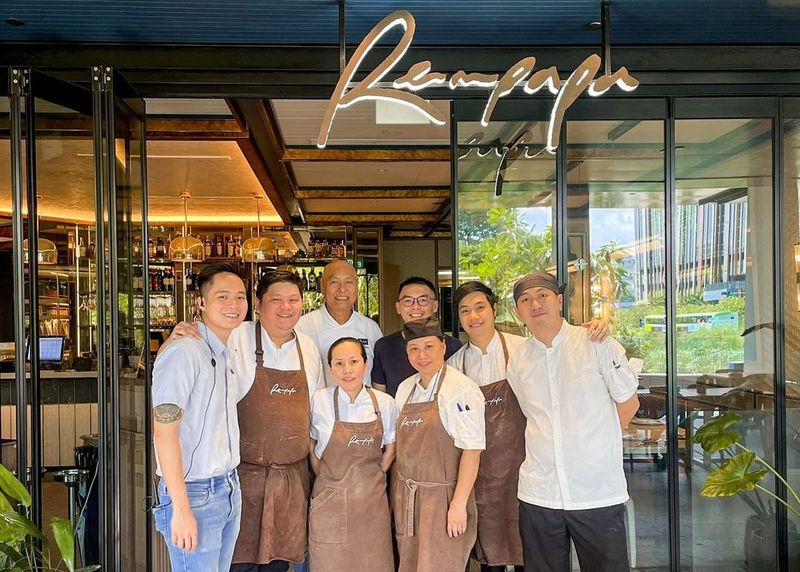 One of his posts on Instagram reads, "I am now at a stage where my legs are complaining. Yes, I would probably die cooking but it's worth every bit of pain, hard work and effort." Another post reads, "We ensure, the dish is chef's kiss before it reaches your table." Now we know exactly why.
Highlights from the pop-up in Mumbai
At the Rempapa pop-up in Mumbai, not only were we acquainted with some of Singapore's best-kept culinary secrets, but also were fortunate to take a deep dive into the vision of chef Damian's take on Peranakan and Eurasian food.
Some of the dishes that have us raving for months are sambal brinjal with ti poh — a delicious eggplant meal cooked in a sour and spicy sambal juliana with a hit of crunchy dried sole fish; ayam pelencheng — a grilled tender boneless chicken leg marinated in a rempah. It is everything you would want — smoky, charred and spicy.
Chef Alan explains, "The aim is to showcase to people what Singapore cuisine is about. It's a mix of different styles of cooking. Some of the dishes we actually adapt from other races. For example, our chicken curry is a mix of Malay flavours and we use kaffir lime widely for Prerarkan, for seasoning we use Chinese soy."
Then there was singgang, one of chef Damian's signature Eurasian dishes, made of fish painstakingly deboned and cooked in a beautiful rempah made with fresh chillies, turmeric, shallots, lemongrass and kaffir lime. For sweet endings, there was kueh kosui — a steamed rice cake made of tapioca, tossed in lightly salted coconut to produce a sweet and salty delight.
Rediscovering heritage dishes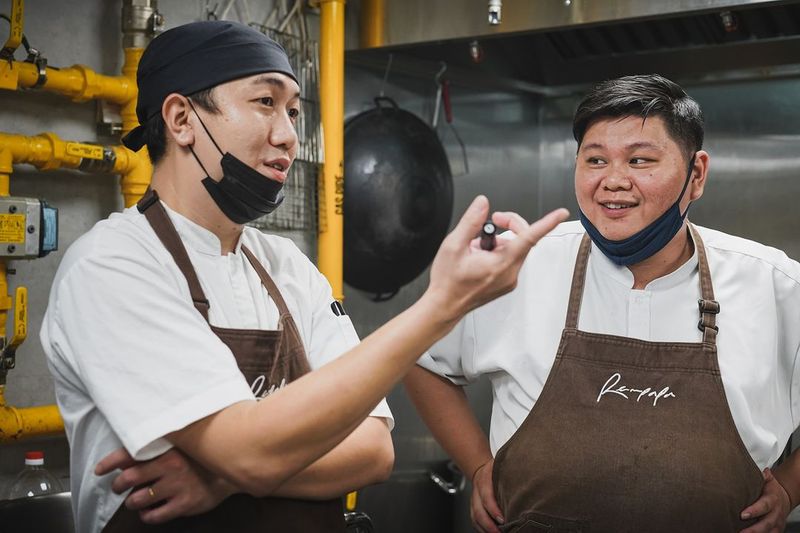 Rempapa is known for rediscovering lost heritage dishes and reimagining generational cooking to evoke nostalgia. Chef Alan says, "The main idea of Rempapa is we cook dishes from five races — Chinese, Malay, Indian, Prerakan, Eurasian — and that kind of food can be only found in Singapore. Prerakan, of course, you can find in Malaka and Penang so these three places have the most Peranakan community." He stresses how it's best to have all the local ingredients for an Asian restaurant. "Chef Damian and I go to the market and pick ingredients ourselves. Our fish and meats are from local markets," he adds.
Despite not having a cuisine of its own, what makes Singapore the hub of culinary excellence with the most Michelin-starred restaurants in the world, we ask. Chef Alan says, "Singapore is a melting pot of everything. So a lot of Western chefs see that Singapore has a market for their own food, and a lot of ex-pats. A lot of chefs came here because of the culinary scene where most of the stuff is imported from overseas. Also, the area and the population are just on the rise."
The vibrant hawker culture in Singapore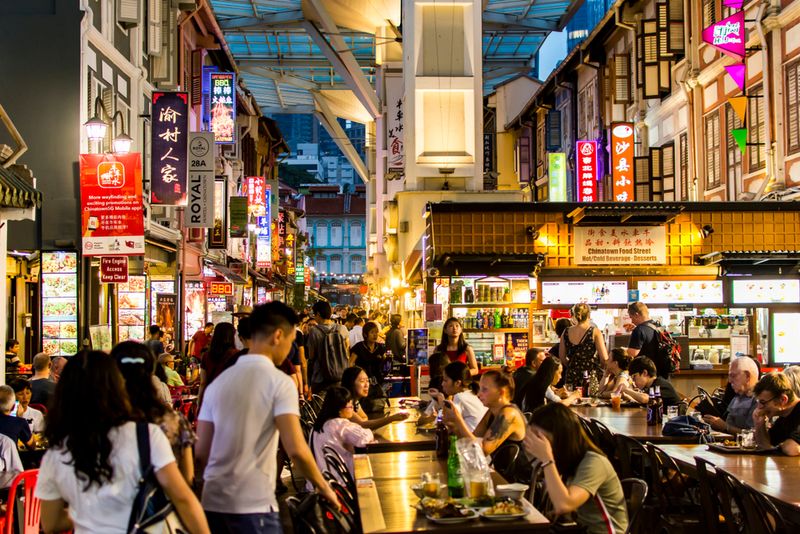 Needless to mention, the hawker centre culture in Singapore is very strong and each hawker has its own speciality. Chef Alan elaborates, "It is very convenient for people who don't cook at home. Earlier, hawkers used to be everywhere on the street side, but due to hygiene purposes, the government decided to put them under one roof which is a very good thing. You visit one place and you can find everything. I always like to go to the hawker centre because the choice of food is so much."
Picking his favourite places to eat in Singapore, the chef further adds, "If you go to Geylang Serai where the Malay community is, they have no pork, no Chinese stalls there. That place you would go for nasi padang — Indonesian rice with chicken curry or rendang. If you want Chinese, you would, of course, go to Chinatown for the famous soy chicken and Hainanese chicken rice. For comfort Indian food, definitely, there's Little India for dosa, biryani and spicy curries."
Chef Alan's guide to must-try dishes in Singapore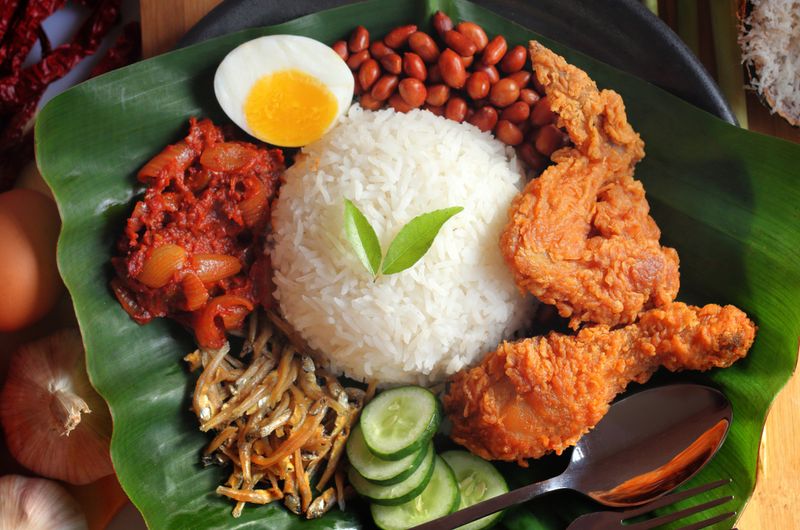 In a country that shines the spotlight on all cuisines, you're bound to be spoiled for choice. But some of the dishes you shouldn't miss out on, as recommended by chef Alan, are kaya toast — a custard made of coconut milk, a quintessential quick Singaporean breakfast. Other local savoury dishes are Hainanese chicken rice (national dish) — poached chicken which is cooked in its own fat, with a side of chillies, vinegar, minced ginger and a few cucumber pieces. For dinner, try nasi lemak, the taste you get in Singapore is almost similar to the one in Malaysia. There's laksa too, however, there are few versions of it. Singaporean laksa is a coconut-based curry with dry shrimp and cucumber. 
---
Photo: Instagram/Rempapa