It's the world's healthiest burger, if the Spaniards are to be believed. Barcelona-based vegan meat start-up Heura Foods transforms extra virgin olive oil into solid fat to create a one-of-a-kind burger. 
They aren't the only global company experimenting with alt meat. Mock meat or alt-meat are the new vegan trend — vegetable products that mimic meat in texture, and appearance. These include soy-based products like tempeh, gluten-based ones like seitan, fruits like jackfruit, and even protein isolated from legumes.
Research reveals that the plant protein market of India captures around 10 per cent of the Asia-Pacific market. The forecast is that it will grow and capture the value of $565.1 million by 2023. Food Habits of Indians: Ipsos Study says that 63 per cent Indians are inclined to choose plant-based foods in place of meat.
In India, mock meat has been around for a few years. The older companies in the market selling plant protein include Beyond Meat, Impossible Foods, Ahimsa Food, Vegeta Gold, Vezlay, GoodDot Enterprises, GoodDo, Mister Veg, Oh Veg, Vegitein and The Vegan Eatery. It has made its way into restaurants and cafés promoting healthy eating across India. Last year, Domino's Pizza launched the 'Unthinkable Pizza' made entirely out of plant-based proteins. In addition, there are many others working on creating their own range of plant-based proteins and patenting their creations.
The products they offer are familiar to the Indian palate, and can be adapted to various dishes. Think curries, burgers, hot dogs, wraps, rolls, salami, kebabs, mince, spring rolls and more. 
Here's a list of eight Indian mock meat products introduced to the market in the recent past.
1. Jackfruit vindaloo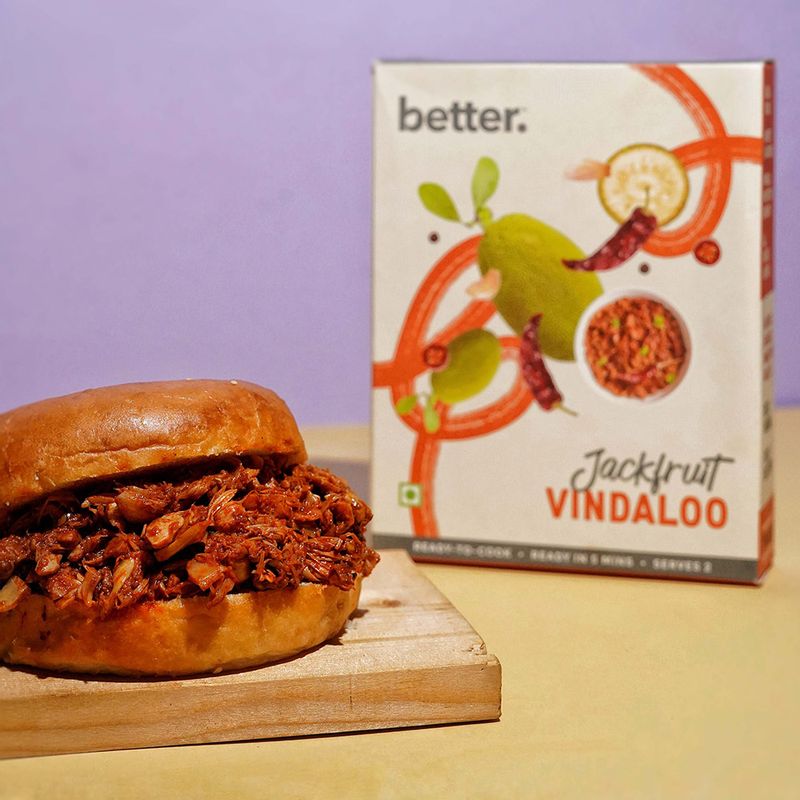 Vegan chef Keertida Phadke, and Karan Bajaj launched better., to go beyond the gimmick and offer an all-natural, sustainable and packed-with-nutrition plant-based meat substitute that not only resembles shredded pork/ chicken in the way it looks, but also offers the textural delight of a pleasantly meaty 'bite'. Better comes in ready to eat options from regions that have a history of cooking with jackfruit: Malaikari, Malabar Curry and Vindaloo Stir Fry; there's a plain option too. The products contain no artificial extracts, strains and substrates. They also sell tofu and Mexican chilli oil. 
2. Soy shammi kebabs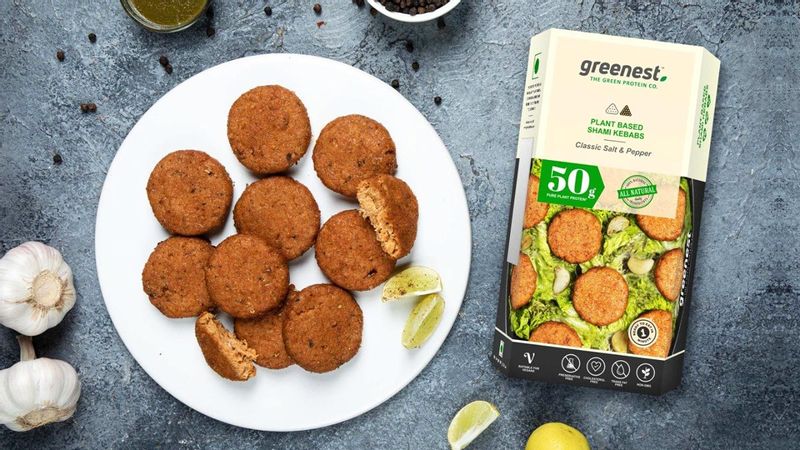 Last year, plant-based start-up Upstablish Food Technologies launched the Greenest range of kebabs in Delhi. They now also do a kheema. Their products are made from soy protein, and split roasted chickpeas. They have no preservatives, artificial flavourings, GMOs, cholesterol or trans fats, and offer a high protein content. The kebabs come in flavours like salt and pepper, Moroccan spices, tandoori, puraani dilli and peri peri.
3. Jackfruit burgers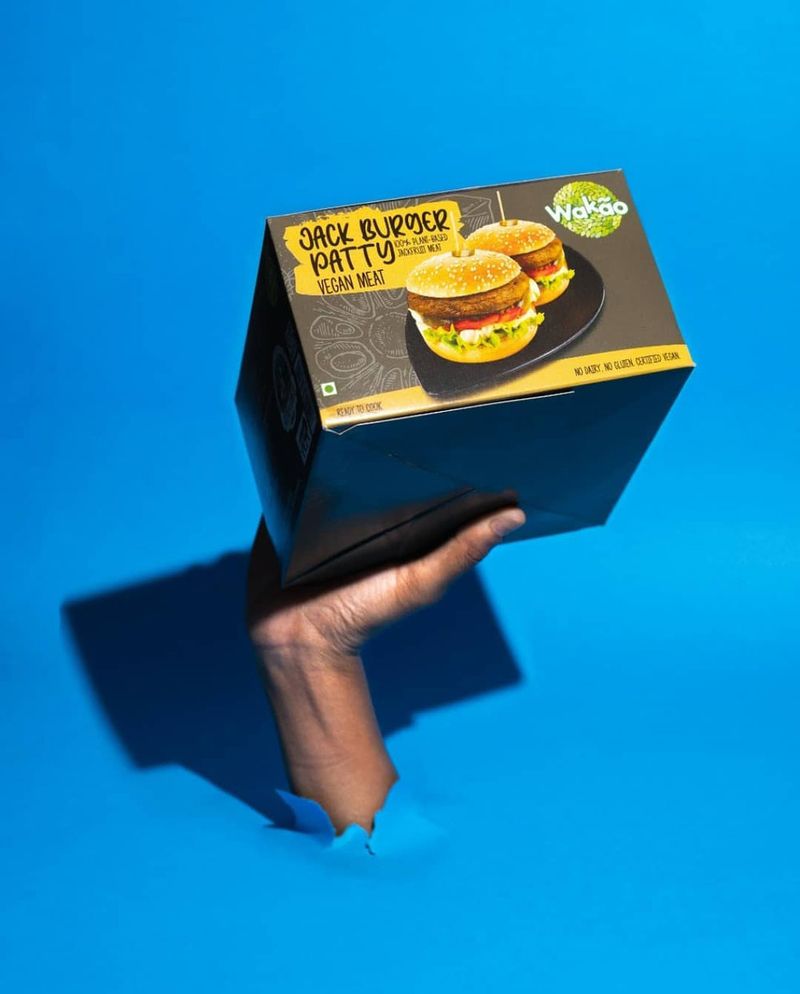 Sairaj Dhond grew up eating his grandmother's chicken bhaji, made using jackfruit. It's what prompted him to work with jackfruit as a meat alternative — the texture and appearance was similar. Jackfruit is a nutritionally rich product with neutral flavour, and a texture that can be made to resemble meat. Wakao Foods launched in 2020 selling raw jackfruit, burger patties and the ready-to-eat: butter Jack, Teriyaki Jack, and BBQ Jack. The products have no preservatives, require no refrigeration, and have a shelf life of 1 year.
4. Spiced tempeh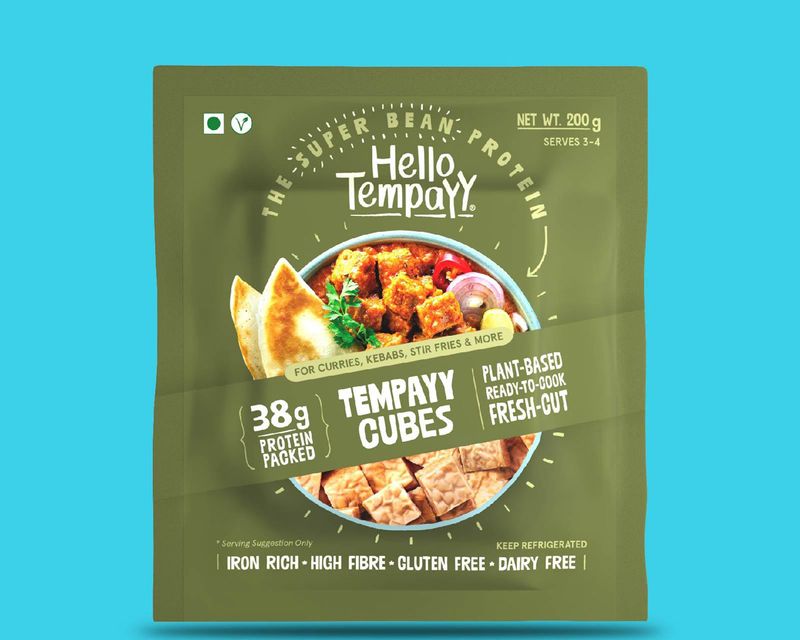 Bengaluru-based Vegolution launched a range of ready-to-eat tempeh products in 2021 under the brand Hello Tempayy. Tempeh is made from fermented soybeans — it has a firm texture, is nutty and meaty, and absorbs flavours. This natural product has no preservatives and additives and boasts a high-quality protein content.
The easy-to-cook Hello Tempayy products come plain, or spiced— Simply Sriracha, Szechuan Chilli and Tawa Masala. They can be added to curries, rolls, cooked as kebabs,
5. Plant-based 'chicken' nuggets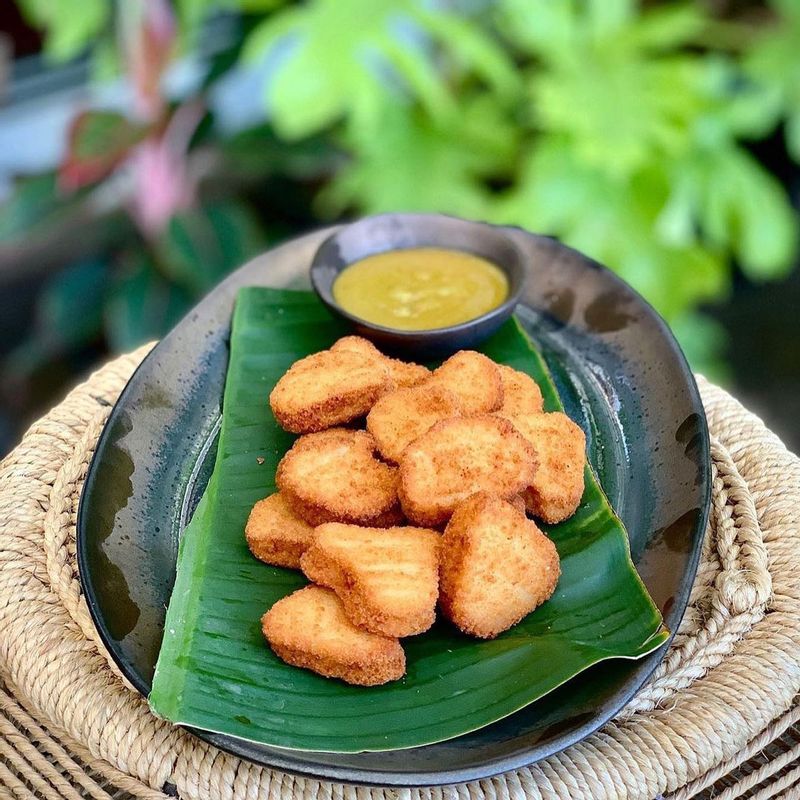 Blue Tribe Food started in Mumbai with the aim of veganising existing food options and bring them to the mainstream. They launched in February with their plant-based chicken nuggets, made from protein isolated from soybeans and peas. These zero-cholesterol products are low in sodium, and come frozen — they just need to be fried.
They also sell chicken kheema.
6. Plant protein and Plant meat
House of Seitan, in Bengaluru, was one of the first places in the country to serve seitan (wheat gluten). The founders went a step further and launched a plant-based food company, Evolved Foods.
They launched two products in Bengaluru this year, which are plant-based protein alternatives for paneer and chicken, Plant Protein and Plant Meat. These vegan products are low carb, low fat, no cholesterol and high in protein. They can be added to curries, pulaos, biryani, stir fry and more.
7. Liquid egg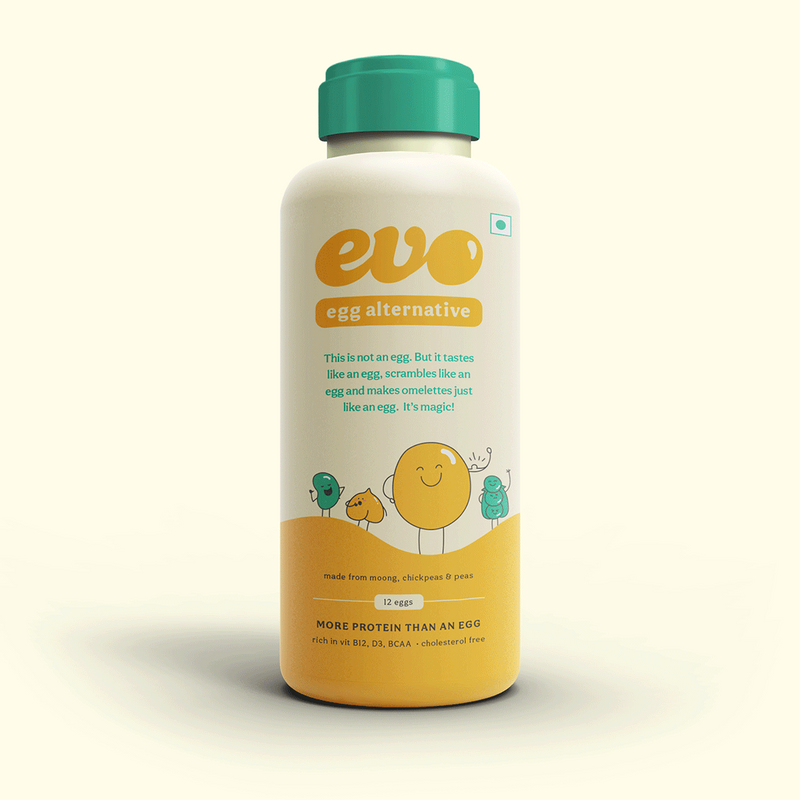 Evo Foods is a plant-based egg start-up. They used science and plant biochemistry to develop a vegan egg alternative, a liquid egg made from protein isolated from lentils. This egg contains no cholesterol and antibiotics, has similar calorific value as that of an egg, and added vitamins like D3 and B12. It can be refrigerated for six months.
It resembles an egg in taste, texture, and chemistry and can be used to make scrambled eggs, frittatas, omelettes, egg rolls and more.
8. Vegetarian anda 
Plant Made launched a vegetarian egg alternative made from moong dal and chickpeas. Developed by The Indian Institute Of Technology (IIT), Delhi, it is cholesterol free and low in fat and has no artificial flavouring.
The egg can be used in bhurji, fried rice, wraps, sandwiches, burgers, and more.
---
Photo: better.