Imagine foraged yam in your cocktail or a drink inspired by a 200-year-old Mahua tree that grows in abundance in the Sahyadris. One can barely think of these lesser-used ingredients to take centre stage on a cocktail menu. Even though wild native produce and fermentation have been an integral part of our Indian food history, it has been long overlooked. The lack of awareness of seasonal, indigenous produce is crying out for a little care and attention at the upcoming three-day residency at Noon, Mumbai.
Taking inspiration from wild summer fruits, creepers and root vegetables from the tribal communities of Sahyadris, Noon in collaboration with renowned bartenders and herbalists, Maxim Schulte and Michael Isted of The Herball, is hosting an immersive culinary experience with the sole intention of celebrating wild indigenous produce and acquaint modern palates to some of the most unconventional flavours.
In a recent conversation with Zee Zest, Michael, Maxim and Vanika Choudhary, chef and owner of Noon, spoke about their shared passion for fermentation, and their experience of working with indigenous produce and transforming the flavours of these hyper local ingredients.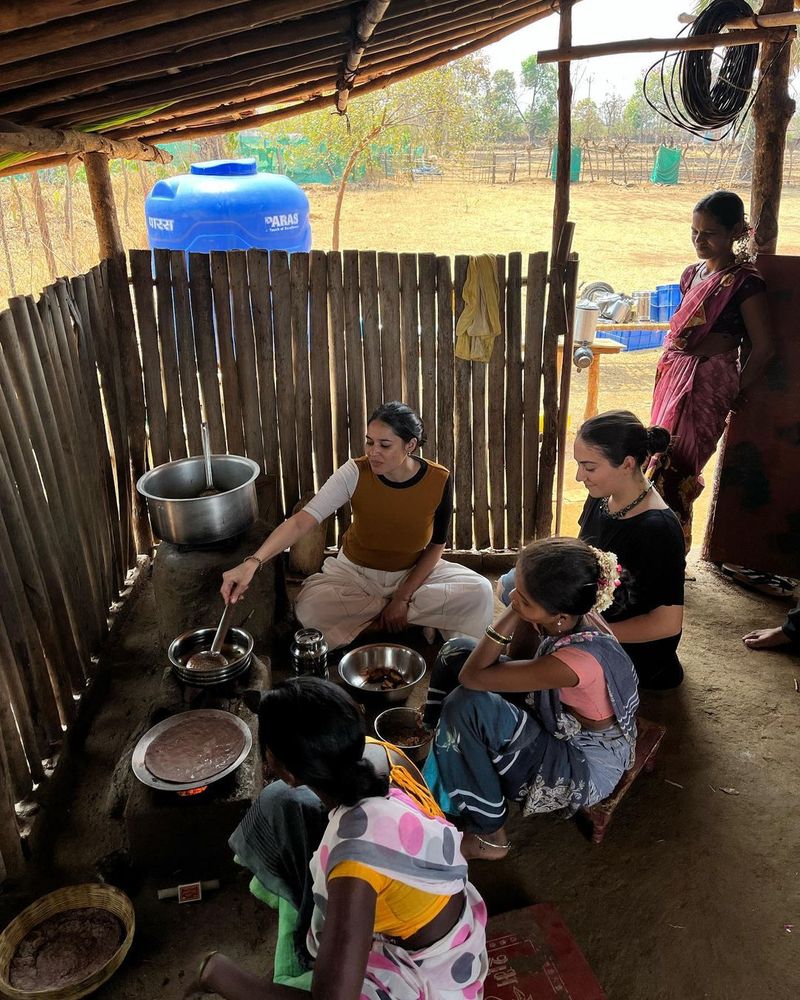 The idea born out of their recent foraging trip to Neral is an ode to the ancestral fermentation techniques that has been part of the indigenous tribes' food culture since time immemorial. Talking about his foraging experience and celebrating native forest produce with his contemporary drinks, Michael says, "Being with the plants, understanding what they bear in terms of fruits, bark, and leaves was phenomenal. For us, our work is all about how we authentically represent nature. For instance, we are going to make a drink around the 200-year-old Mahua tree, in which we use the berry, the seed, the sap, and the leaf, and pull that all together to have a true representation of that tree in a glass." Known for being one of India's oldest sources of sweetness, the Thakar adivasi community considers it to be the 'Tree of Life'.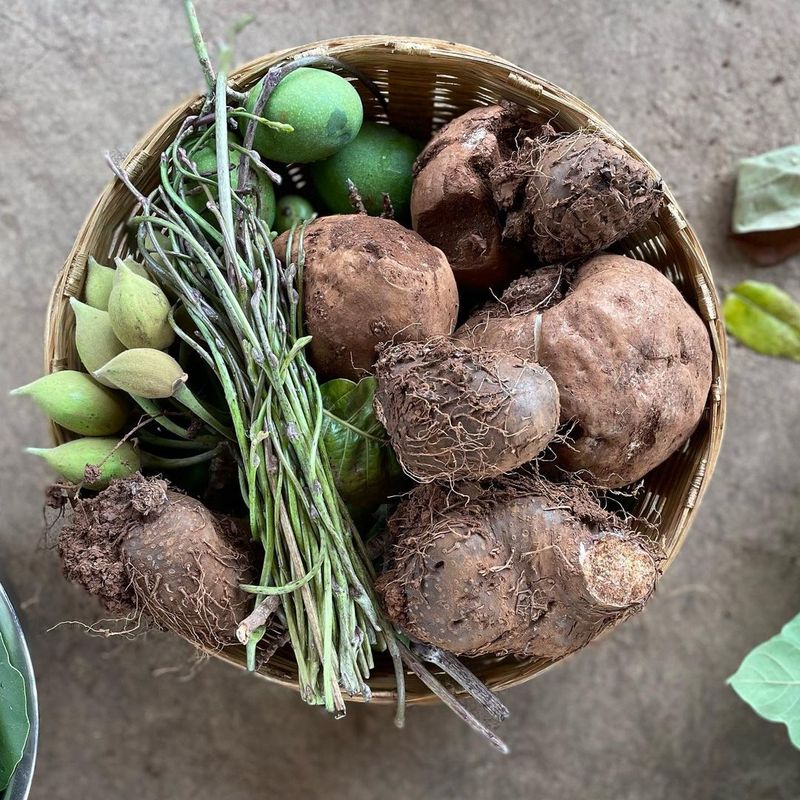 "We have been working with this tribal community in Neral for the last two years. That's where we were foraging for summer, we are also going to incorporate spring because we went a month back, got a whole bunch of things such as loath, a wild yam that will be a part of our residency menu. There are wild mangoes that have been a part of the whole Sahyadri range for ages," adds Vanika.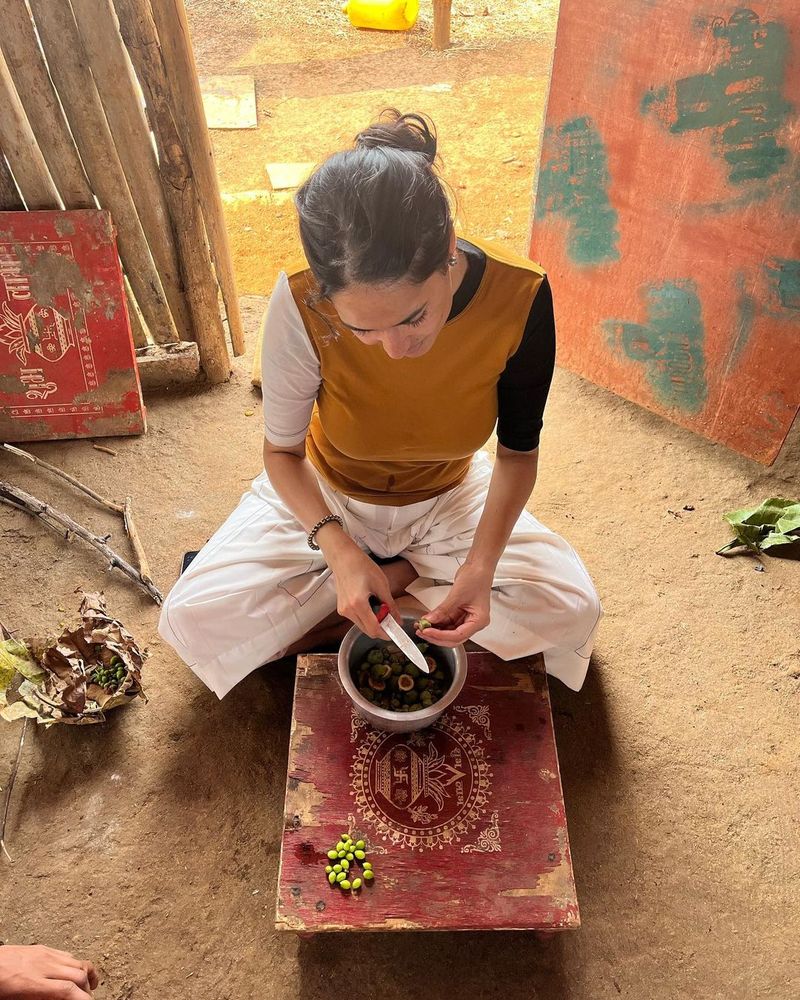 Vanika, who's currently working on some of the ferments such as Mahua vinegar, Mahua mead, Mahua and saffron garum, to name a few, stresses that the whole idea is to interpret the oral wisdom and heritage of tribal communities and create something for an evolved modern palate. Elaborating on her recently-foraged produce, she says, "We have a soda fermented with jamun which we foraged two weeks ago from Palghar. Karonda (both raw and ripe) from Sahyadri - these are ingredients that never got attention on a menu before, something that the tribal community has been eating since ages. We also got kadu kand, gidod, and bel patta."
Ancestral fermentation meets contemporary drinks
When we ask Michael about what prompted one of the world's leading drinks consultants and bartenders to collaborate with Noon, he says, "When it comes to ingredients, Vanika's philosophy around food is similar to our values; showcasing indigenous ingredients and also connecting the guest with nature that surrounds us."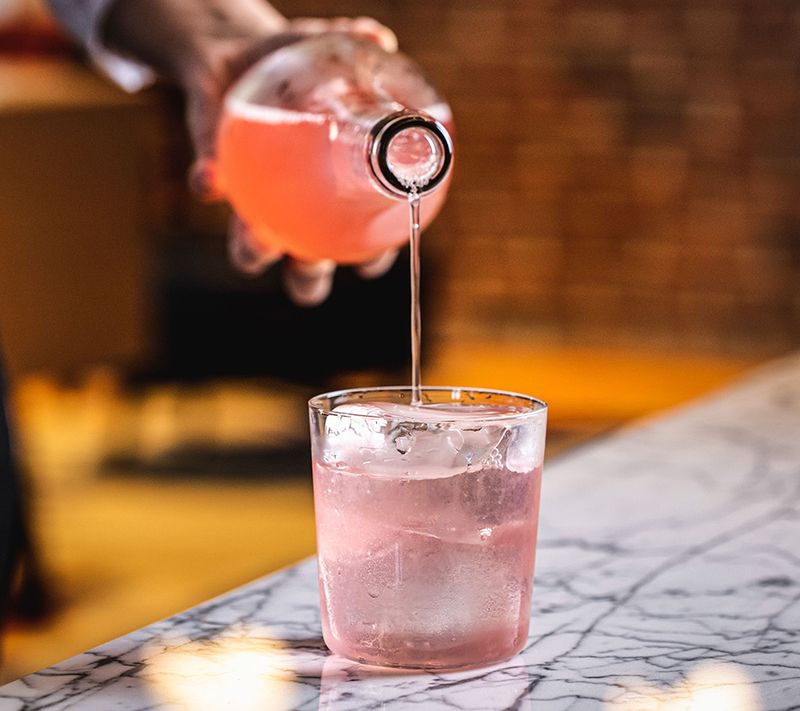 Maxim, whose bars have consistently ranked in the World's Top 20 bars and has been crowned as the global champion of the Beefeater MIXLDN 7, loves to play with simple ingredients. He says, "Connection with nature is what we are trying to achieve with everything we do, such as using wild yam, loath and gidod in cocktails that we foraged from Neral. How do we sensitively and respectfully provide the ancestral wisdom through our drinks is what we are here to do. Wherever we are, we always like to work with local produce, local fresh spirits and base. For everyone who comes to your venue, you build this relationship with producers, suppliers. Be true to your idea."
Michael who conceptualised curated experiences for the likes of The Savoy, The Ritz Carlton, The Macallan Whisky, and Grace Wales Bonner loves traditional Indian ingredients like khus and agarwood from Hojai, Assam. "We use hydrosol in cocktails, which you don't see that much in India when it comes to integration into drinks programmes. These fermentation techniques are quite spontaneous. When you ferment these wild ingredients, you are not sure what you are going to get at the end of it. I am not a mixologist; I am a trained herbalist so we integrate a lot of that in our practice too. Our drinks are more than just a drink. I want to engage people on a multitude of different levels, leaving guests wondering what's in it and how they can benefit from that. It is purpose driven," shares Michael.
The future of foraged food
Vanika believes that challenges exist once you do not engage and understand the history and tradition of ingredients, but when you spend time with these tribal communities and foraging with them, that's when they actually pass on the ancestral wisdom to you and then it's all about opportunities.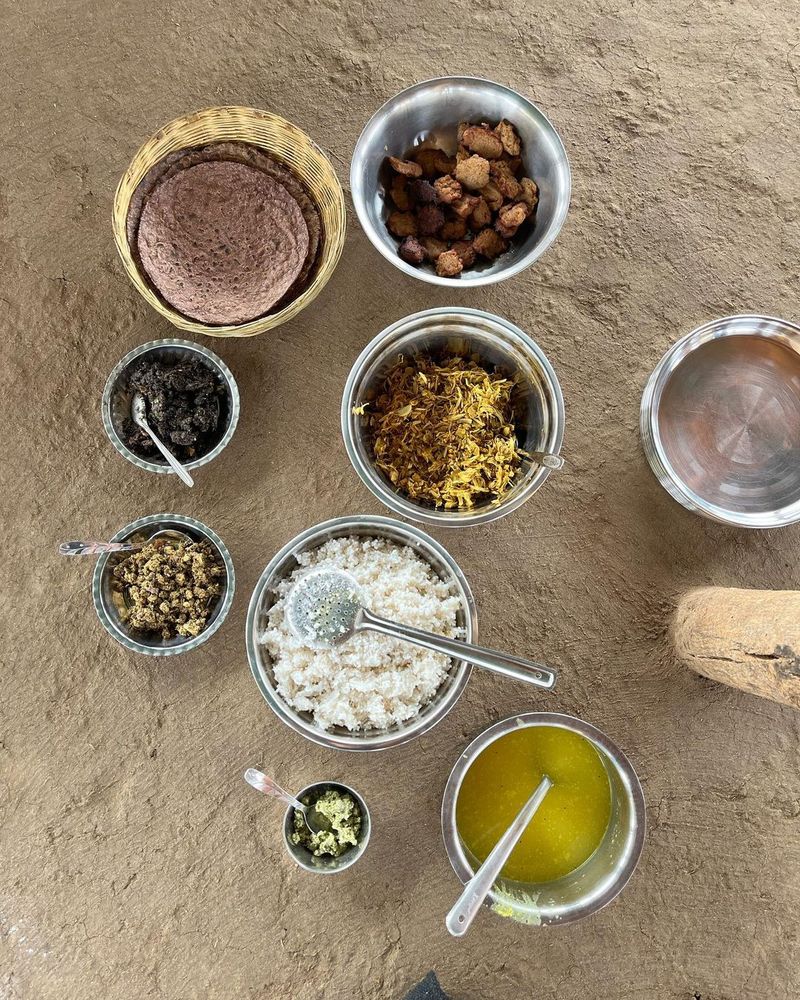 She shares, "It's upon us as to how we preserve it to create a new language. Is there a future, yes. But the future won't be there unless it's documented, whether it's restaurateurs and chefs, people at large go foraging themselves, so they understand. A lot of reports talk a lot about how our microbiome is not the same as our ancestors because of the number of foraged foods they ate to what we eat now. There's a huge difference. There's definitely a future and it's only on the rise."
On the menu
Get your palates and appetite ready for a rare and special 10-course extensive menu that features chef Vanika's specials like black buckwheat tartlet - crab- sichuan pepper, prawn head - mahua shio koji and pickled star fruit, oyster - thangyir hot sauce, perilla seeds, tomato shio koji, ragi bhakri - niger seed chutney, jackfruit- Kashmiri red chilli and chickpea miso, imli koji chutney, kanji spiced shallots and karonda achar amongst others. create beautiful rituals and experiences, The Herball team has specially crafted a range of concoctions using karonda, mahua, wild jamun, ber, khus and wild green mango.
What: Noon X The Herball 
When: April 27-29, 2023
Where: One BKC, Ground Floor, Tower B, Bandra Kurla Complex
Time: 7 pm onwards 
---
Photo: Instagram/Vanika Choudhary; The Herball; Noon