Kashmiri food goes beyond the ubiquitous mutton rogan josh and dum aloo but you rarely find those dishes on the menu at restaurants outside of the State. In fact, think of Kashmiri ingredients and people can barely recollect beyond the Kashmiri chilli powder and saffron. However, there's more to authentic Kashmiri cuisine that makes it otherworldly, just like the place. In a recent conversation with us, home chef Jasleen Marwah, who was also one of the masala mantris on Zee Zest's India's 50 Best Dishes, shared insights on the traditional cooking techniques and native ingredients that makes Kashmiri cuisine so distinct and special.
What makes Kashmiri cuisine distinct 
Every cuisine is based on regional availability of ingredients that make each dish different. Talking about what makes Kashmiri food distinct from other cuisines, Marwah explains, "Even Kashmiri indigenous ingredients such as mustard oil, Kashmiri red chilli, mountain garlic, mountain onion, kesar, vegetables such as the lotus stem, and so many different kinds of greens, make this cuisine stand out. For instance, the Wazwan, the celebratory meal that is made using every part of the lamb to create one masterpiece, the tadka is secondary or comes later. Wazas cook the meat, keep adding flavours and then maybe the tadka with Kashmiri red chilli at a later stage."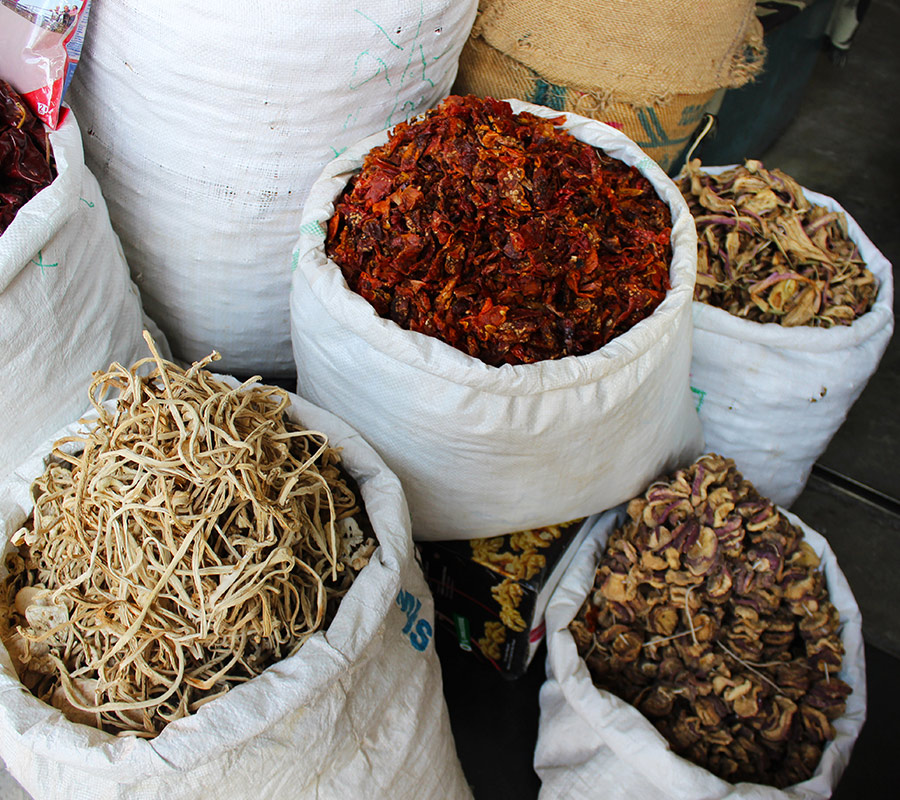 In the earlier days, especially during winters, when it snowed and roads would be blocked, there was a dearth of fresh produce. That's when people figured ways to use other ingredients to store and add to their cooking. Sharing some of the tricks that worked as great substitutes during the months of extreme winter, Marwah says, "Replacing onion and garlic with hing, replacing the tanginess of tomatoes in dishes with curd or imli did the trick." Another technique is Hokh Syun, which means drying vegetables in the summers to be used in winters.
The secret lies in the technique
One of the many reasons for Kashmiri dishes to turn out so aromatic and palatable is their cooking technique. Marwah elaborates, "Frying is a big cooking technique. Many vegetables are deep-fried before being added to masala or a gravy, like aloo in the dum aloo, paneer in kaliya or tamatar paneer, or baingan for chokhwangun. Even chicken is first deep-fried and then cooked for any dish." Marwah reiterates that the art of a good dum aloo lies equally in how it is fried. Even the frying in this case is very slow. Almost an hour or so. In traditional Kashmiri dishes, frying probably takes care of the cooking part, then all one has to do is add flavouring.
Reminiscing her favourite Kashmiri dish, Marwah shares, "Lyodur Tschaman or yellow paneer, because it is based on all the techniques - slow cooking, less ingredients, no tadka. It is a milk-based paneer dish in which again a tadka is just optional and paneer is cooked for a long time in water with whole spices. Turmeric, salt and milk are added in the end. The result is paneer that is flavourful just like the curry, subtle and aromatic. And ghee can be added on top in the end."
Favourite Kashmiri food ingredients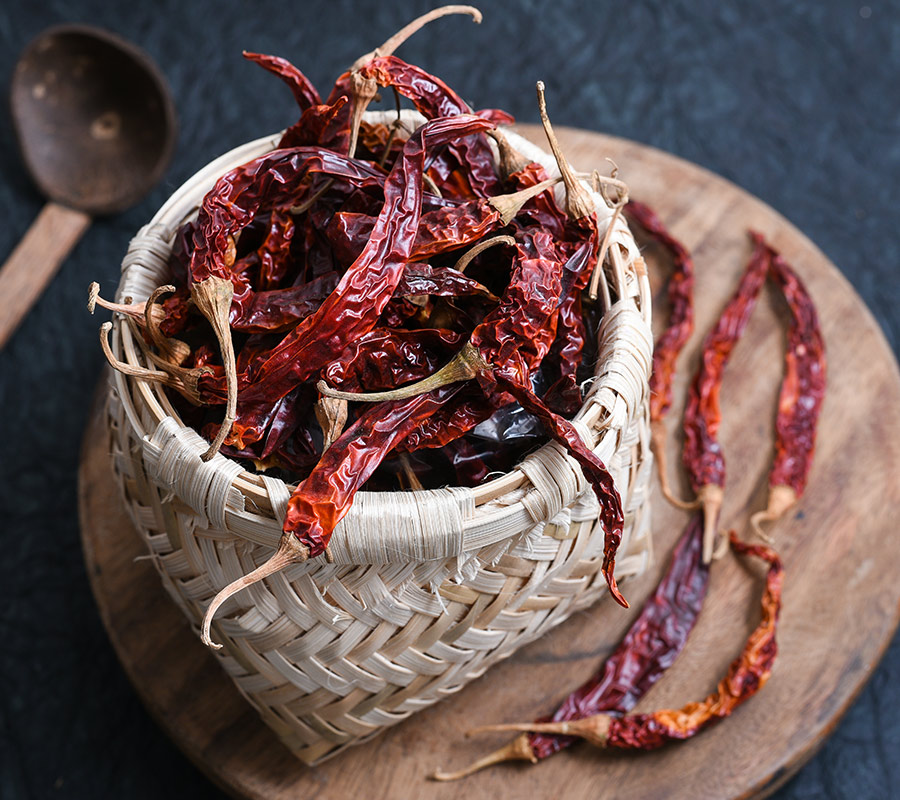 Ask Marwah about her most preferred ingredients that do all the magic and she is quick enough to list down mustard oil, Kashmiri red chilli, hing and saunf as her absolute favourites. She specialises in authentic Kashmiri food and likes mustard oil because of its smokiness, earthiness and how it lifts and separates the dish from vegetable oil. Second on her list of favourites is Kashmiri red chilli because of its beautiful red colour and its subtle spice.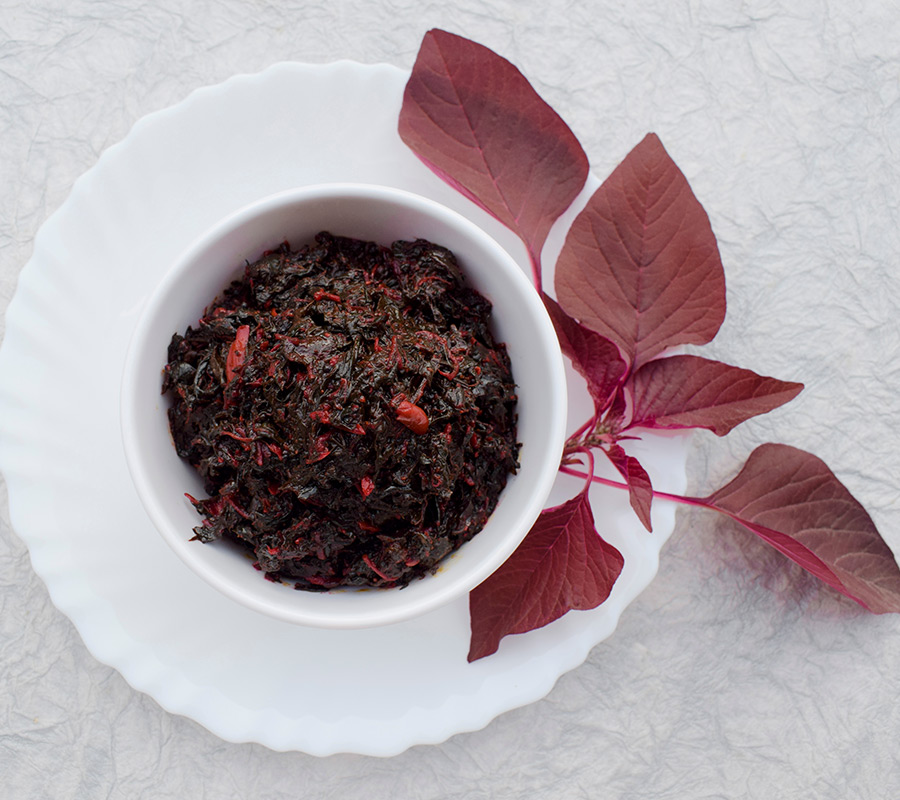 Another special natural colouring agent used in Kashmiri cooking is mawal, a cockscomb flower. "Even though we have mawal which is a natural colourant, I feel if you have a good quality red chilli powder you don't need any colour, it is enough!" adds Marwah. Her next most favourite ingredient is hing (asafoetida) - an underrated ingredient but a flavour bomb. "You really don't need much when you have hing, it replaces your essential gravy pillar, the onion and your flavour pillar - the garlic, and creates something so light yet so flavourful. I like saunf because it is aromatic, and gives depth to the gravy especially in dishes where there is no onion or tomatoes." 
Long-forgotten Kashmiri delicacies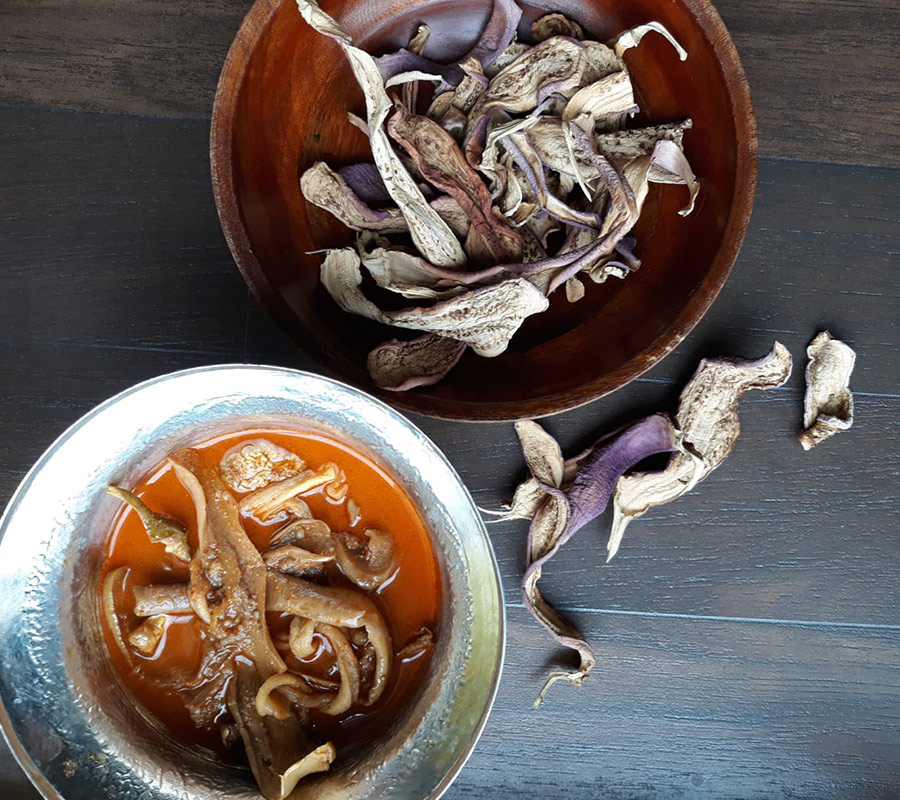 Bringing back a few of the delectable vintage recipes for a whole new generation to experience and acquaint them with dishes beyond rogan josh or dum aloo is something chef Marwah hopes for. Elaborating on the lost recipes that were once the centre of family meals and get-togethers, Marwah says, "I think Hokh Syun is slowly disappearing. It has become more of a tradition now than necessity. Also, a lot of greens, wild greens like pambahaak, wapalhaak, nunar, and shab deg - even though people still make a version of this, the original I feel, in which the meat is slow cooked with turnips and dal overnight, the technique was to slowly reduce the heat as the night went by, almost like harissa. The translation is literally a dish cooked overnight. Modern gas will never be able to replicate the same taste."
Authentic Kashmiri cooking techniques
Slow cooking: Focusing on meat or paneer or aloo is more important than the gravy. The gravy becomes a medium to induce flavour in the meat or the vegetable being cooked.  
Minimum ingredients: Magic can be created with just saunf, hing and Kashmiri chillies.
Salt: Having your meat or vegetable well-salted is something I have noticed is important in this cuisine. 
"Tadka is secondary, like I mentioned before. Oil or ghee is important, but it is necessarily not in the same order as in general Indian cooking. It is used as just another ingredient. Hence even added in the end at times on completion of a dish. Like we would add ghee to rajma or rice post cooking," concludes Marwah.
Photo: Jasleen Marwah