First-generation Australian, 27-year-old Justin Narayan has piqued everyone's curiosity. After a slow start in MasterChef Australia Season 13, he became one of the top 10 contestants in the season and won the hearts of viewers across the world with his joie de vivre. But, the erstwhile youth pastor's focus in the MasterChef Australia kitchen belied his goofy nature, and he acknowledges that he indeed felt the pressure.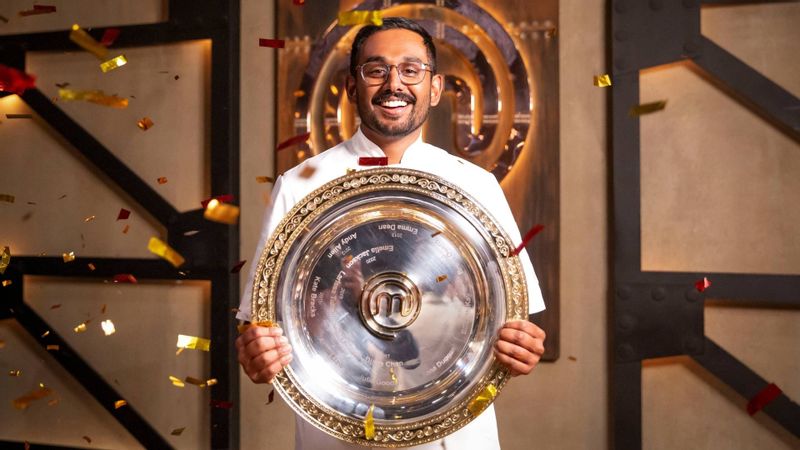 The Fijian Indian won MasterChef Australia Season 13 with a score of 90, just a point ahead of his competitor (and brother-in-arms) Pete Campbell. It was Narayan's version of Australian chef Peter Gilmore's shaved southern squid with koji butter and shiitake custard, a savoury dish from the restaurant Quay, that gave him the advantage. For Narayan, the MasterChef Australia win was a surreal one and has set him on a new path in the food world. But his journey with food started much earlier, at the age of 13 when he started cooking. "Food has always been a part of the culture growing up. Whether it was a wedding or a funeral, there would be week-long preparations where everyone in the family would be cooking," he explains. 
He grew up watching Jamie Oliver, Gordon Ramsay and MasterChef Australia with his grandparents and it was something they bonded over. "I guess that's where the whole food thing started for me, and I just really enjoyed cooking for my friends and for my family," Narayan adds. It was his fiancé, Esther Smoothy, who encouraged him to apply for MasterChef Australia. "It was just a hobby for me and I didn't think I'd be able to compete on that level. But once I got in, I just tried to study as hard as I could and put in the hard work," He confesses. He married Smoothy last week, days after his win, in a ceremony in his hometown of Perth.
Justin Narayan's travels to India in 2017 took him to Delhi, Mumbai, Chennai and Hyderabad and he has a familial connection to Chennai. He also speaks a little bit of Hindi. Narayan's rich cultural heritage resulted in delicious dishes throughout the MCA competition this year. These include Indian-style chicken tacos, Indian chicken curry with crispy chicken skin, and an apple and cucumber pickle, and daal-bhaat—a lentil curry with pickled onions and coriander chutney served with crispy rice crackers.
We spoke to Justin Narayan to know more about his win and the plan ahead. Edited excerpts:
1. You've been to India in 2017 and took back fond memories of dosa and chai, what about Indian food excites you? 
I would always go to this Indian restaurant in Seven Hills in Perth Australia with my grandparents where we'd get dosa and chai. So, to see it being cooked in front of you at a little street vendor in Chennai was just so cool. It was cheap and so tasty. Just the technique that goes into making the dosa is unbelievable and it is incredible how good those guys are. It takes you years of practice to master something like that, so I think I really appreciated the art form. 
2. Why do you consider chaat to be a 'Justin on a plate' dish?
Well, because it has a random bunch of flavors together; it's sweet, sour, spicy, has texture and flavour. And then there are so many different types of chaat with various combinations. I feel like I'm a little bit random at times, and I don't want to get boxed into just being one type of thing. I thought it best describes me.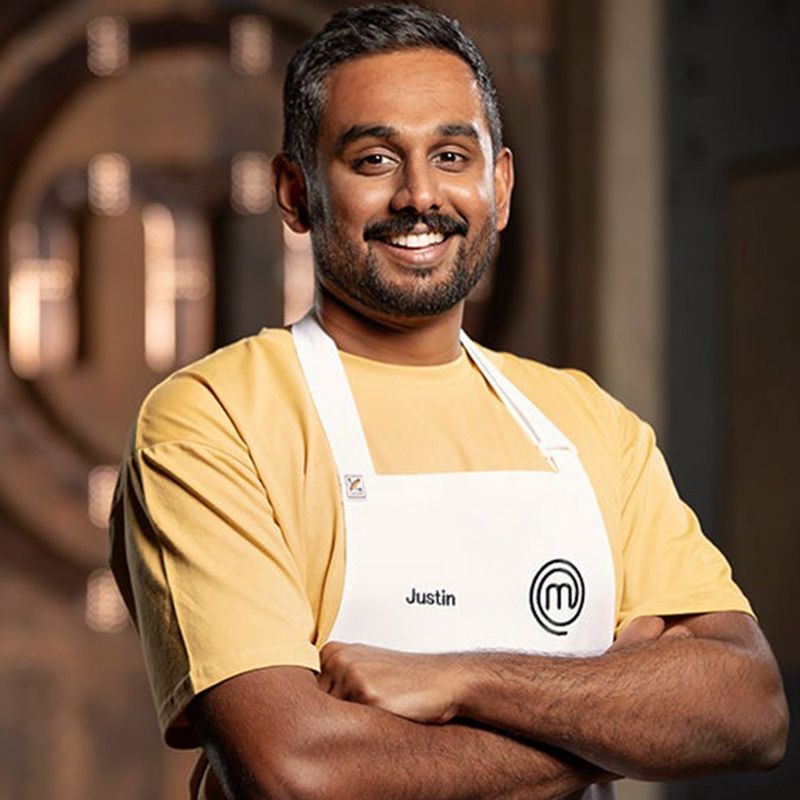 3. Where do you see yourself in the future? 
It's taking shape. I want to get more into the food entertainment space. I am looking at a YouTube series with videos of my recipes, sharing stories of different chefs and restaurants that produce incredible food. Unfortunately, there has been a little bit of a delay due to COVID, hopefully, I will get something out by the end of the year. 
I really love being able to create something that resonates with people, entertains and makes them happy. It has been something that motivates them to cook for their friends and family. I think food has an incredible power to bring people together. I would love to have a restaurant one day and be able to create an environment and space where people can meet, have their first dates or celebrate anniversaries and birthdays. 
4. Do you think a home kitchen is important as a foundation for anybody who wants to be in the food space? 
I think everyone has a different foundation and a different place from where they come with food. Andy and Pete, for example, didn't have a childhood surrounded by incredible food, so their motivation to cook is very different. For me, personally, my family's influence has been huge, and it is my motivation to be able to share that with people and be able to connect with them. 
5. How has being a first-generation Australian impacted your food?
Australia has become diverse and accepting of various cultures and that reflects in MasterChef Australia as well. It has allowed me to be curious to explore different foods and it's a cool culture to be a part of. It's also cool to be in a country that is so open to trying new things and celebrating people and their backgrounds. 
6. Australia's indigenous foods are quite diverse; do you plan to explore them?
I am motivated to learn more about the food of the First Nation's people, the indigenous Australians. They have so many incredible foods and ingredients, which we had the opportunity of working with and learning about during MasterChef. It's the oldest living culture in the world with such a deep history. I am continuing to learn in and grow, and hopefully will be a part of championing it.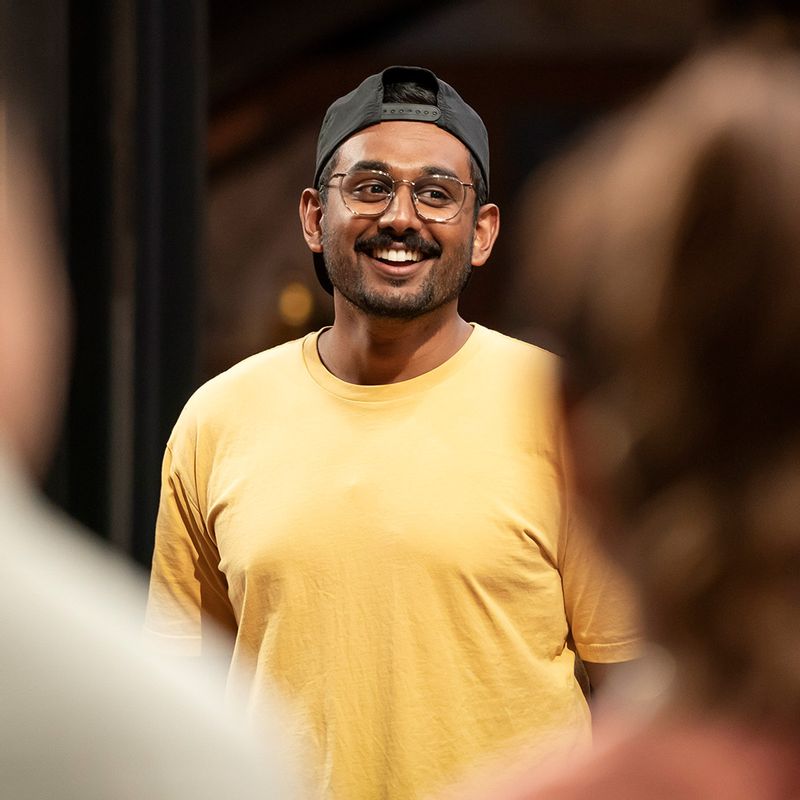 7. Describe the one quality that helped you survive, and eventually win MasterChef Australia?
To be honest, I think it was luck. But apart from that, I just tried to have fun throughout the whole experience. That's something that helped me have a little bit of longevity during the competition and keep enjoying it till the very end. 
8. You were also known to stay calm and composed when it got manic in the MasterChef Australia kitchen. What grounds you? 
It may have come across like I was calm but I was definitely stressed at times. I think the thing that centres me is wanting to enjoy the moment and be present in it. I just try and focus on the one thing in front of me and not get too overwhelmed by the other 55 steps of the recipe. That is also my approach to life, one step at a time. My faith also helps ground me and some of the teachings such as 'just worry about today, and tomorrow has enough trouble of its own', guide me. 
9. How do you intend to give back to the community in this new role of yours?
As a pastor and a part of the food industry, there are very similar motivations. It's about helping people and serving them. I want to continue doing that through my food.  There are some great organisations that are doing some really great things on the ground that I would love to work with. One of those is Vision Rescue in India (he first associated with the NGO during his trip to India in 2017), where they're feeding and educating children in the slums. I went over there and saw that and it impacted me quite a bit. And It'd be awesome to partner with them and keep championing what they do. So that's one of the things that I'll try and get involved with.
10. What is on your travel bucket list?
India, Mexico, Portugal and Denmark. Mexico and India would be the first two places. India is a very big place with so many different regional cuisines. I have so much to learn.
You can watch MasterChef Australia Season 13 on Disney Plus Hotstar Premium. 
You can watch Season 10 of MasterChef Australia on Zee Zest.
---
Photo: Disney+ Hotstar Premium