Over the 13 seasons of the, now revered, food reality show, MasterChef Australia, food from the Indian subcontinent has had its knights in shining armour. But, in the latest season of MasterChef Australia, hosted by Melissa Leong, Andy Allen and Jock Zonfrillo, there are not one but two chefs who are beacons of the subcontinent's culinary repertoire. Delhi-born Depinder Chhibber and Kishwar Chowdhury, who is of Bangladeshi descent, are currying it up, leaving judges and audiences wanting more.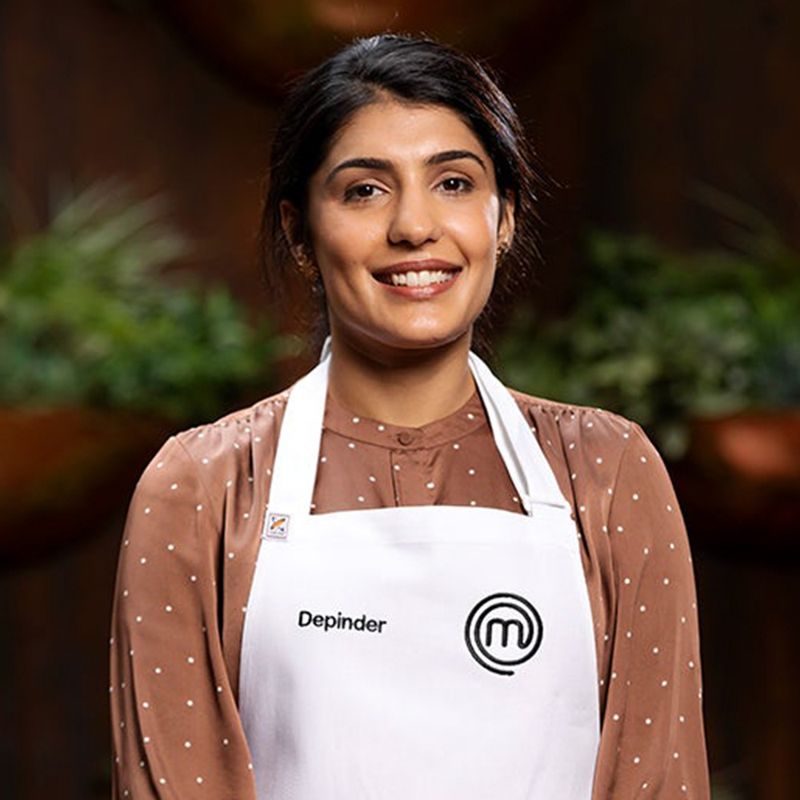 In the previous seasons, we have seen cooks from Indian origins--Sandeep Pandit, Nidhi Mahajan, Rishi Desai--cook up a storm and prove themselves to be worthy contenders. Sashi Cheliah, who boasts of his Madurai connection, even won the coveted cooking reality show in 2018. Not to mention Chef Vikas Khanna and Chef Saransh Goila who were guest judges.
But it is these two women who have been dominating headlines with their cooking since Season 13 of the show started in April this year. Chhibber has been busy showcasing the vast variety of flavours from North India while Chowdhury is hitting the spotlight on the lesser-known flavours of the East. Both women's cooking styles are driven by the knowledge handed down by family matriarchs, whether it is Chhibber's mustard pickle or Chowdhury's bhorta (a smoked mash usually made with eggplants).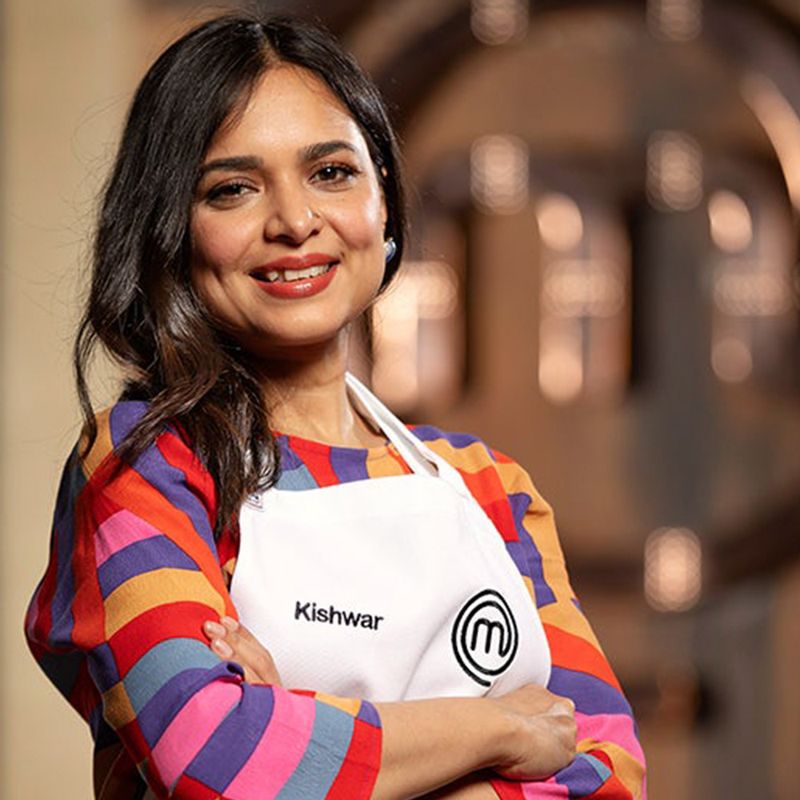 The MCA kitchens have seen curries from all over the Asian continent, including India, but this would be the first time two home cooks are rallying for desi flavours. Chhibber nailed it with her Ghevarwith carrot sorbet to secure her position in the top 24. Chowdhury, on the other hand, made it with her Sardines in green mango broth served with black lentils, beetroot and blood orange bhorta.
Here are five of Depinder Chhibber and Kishwar Chowdhury's highlight dishes, from across this season:
Green curry cake with white chocolate chilli ganache, coconut ice cream and a coconut crumb
A well-made savoury dessert hits the spot like nothing else. Chhibber used Thai green curry as the key flavour for her cake served with chocolate ganache spiked with chilli, and to cooled off that tingling palate she made a coconut ice cream. Chef Andy Allen, who is famously known not to like cakes, was floored as he said, "It could be the new thing. Old curry cake for the win!"
Khichuri, maach bhaja, begun bhorta and niramish
Chowdhury's Bengali khichdi served with pan-seared spiced bream, smoked eggplant, and Bengali five-spiced vegetables was a dish that she whipped up because she hadn't cooked for her kids in a long time. The judges were also taken in by the comfort food combination. Leong pointed out that the spices, mustard oil, and smokiness of the eggplants, make it a very special dish. Zonfrillo went to the extent of saying, "You are an amazing cook and I wish I was one of your kids."
Desi bento box
As part of a Mystery Box challenge, Chhibber created a tiffin box with chickpea curry or chole and kadhai paneer with cauliflower parathas, fried okra, stir-fried rice and grandma's mustard pickle. The judges loved the flavour profile and expressed their wish that Chhibber opens a restaurant serving the hearty and wholesome fare.
Bengali street food platter
Like any desi girl, Chowdhury too has fond memories of street food. Despite hers being a take on Bangladeshi street food, we can all relate to the phuchka, samosas and kurkure aloo. Chowdhury's spread was an effort to champion the humble potato. She did so by "lathing a potato with the Japanese lay, I made potato sheets that I then dried and used as filo pastry to wrap my 'samosas'. 2/ By parboiling some potatoes, I could scoop out the inside and deep fry the outer shell. This looked exactly like a 'phuchka' (paanipuri) shell which is usually made with AP flour and semolina. I stuffed these with spiced potato and chickpeas and served with my sweet and spicy tamarind sauce. 3/ By deep frying julienned potatoes, they looked like 'kurkure' usually made with chickpea flour. This is usually used as a crunchy topping for 'chotpotti'...the one healthy, vegan, dish I could live off forever."
Barramundi tomato curry with jeera rice and bean bhorta
Chowdhury's fish curry or maacher jhol made with barramundi was another stellar dish that had everyone drooling. The simple fish broth was elevated by using charred tomatoes with a side of jeera rice and beans bhorta. 
You can watch MasterChef Australia Seasons 12 and 13 on Disney Plus Hotstar.
You can watch Season 10 of MasterChef Australia on Zee Zest.
---
Photo: Disney+ Hotstar Premium