MasterChef Australia Season 10 winner Sashi Cheliah found love in Mumbai. His object of affection—the humble chilli cheese toast, Sali boti at Kyani & Co. came a close second.
Though he only recently visited India for the second time, Sashi's love for Indian food is not newfound—he comes from a generation of Indians abroad, that embraced home-cooking and guard their ancestral recipes with pride. This meant that family meals growing up in Singapore were lessons in Indian culinary appreciation. Growing up in a traditional Indian family with any number of aunts ambling in and out of the kitchen, some of Sashi's earliest memories are of particularly glorious weekends when just about everyone would be marshalled to cook the family meals. Watching dosas being flipped off the pan at his home, dipping the Indian crepe into a fiery bowl of sambar, he grew up as no stranger to Indian food customs and traditions.
Future plans of the MasterChef
After winning MasterChef Australia, Shashi is "embracing whatever's coming my way with open arms". At his very own pop-up, Gaja by Sashi in Melbourne, he's serving some of his fave Indian and Southeast Asian dishes. Sashi says that his food is "Asian-inspired". "I don't aim for any particular type for cuisine. What I cook is a reflection of the places I've travelled to, the food I've eaten and eaten there and the people I meet." When he travels, he digs into street food, "the best place to understand the region's food culture." Besides, his infatuation with Asian flavours, mainly borrowed from Thai, Indian, Malaysian and Vietnamese, are also highlighted in his cooking.
He earned the moniker King of Flavours in the MasterChef kitchen, and he credits his innate sense of taste to his mom. "We are big on flavours back at home. There is no concept of delicately spicing or flavouring our dishes. Apart from love, we are generous when it comes to portions of ghee or pistachios. We don't like playing conservative in the kitchen!"
Challenges of keeping family recipes alive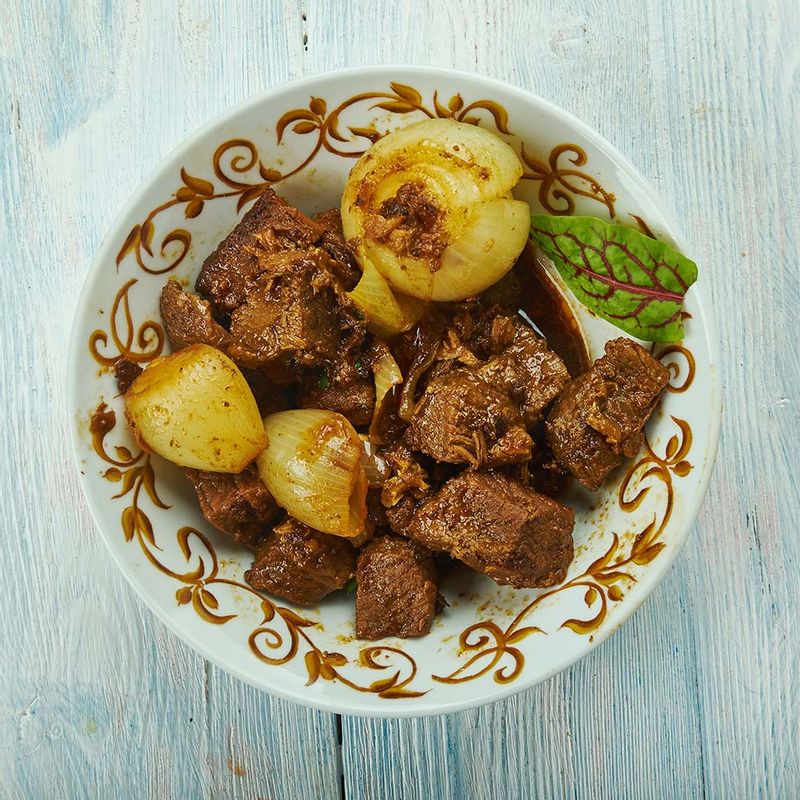 As much as Cheliah prefers cooking with his heart, not letting any cookbook decide the measurement of his ingredients, being a custodian of ancestral recipes comes with challenges, he reckons. Today family recipes and the rituals of Indian cooking are no longer an assumed inheritance. Not wanting to belong to the generations of young people growing up with no understanding of the nuances of Indian cooking, he shares, "In addition to collecting traditional recipes from my mom and aunts, I try to create both a written and visual document of Indian cooking and the traditional food culture."
He worked with law enforcement for 20 years, and much of the discipline, rigour and concentration that he was able to put into his food while on the show came from being an ex-member of the Special Tactics And Rescue (STAR) unit of the Singapore Police and a prison guard in Australia's Adelaide. That said, prison (guard) life was also responsible for toughening up the dude, a training that came in handy in the MasterChef Kitchen. Not a quitter, he gradually developed a healthy relationship with the camera whilst standing in the heat of the kitchen.
Early steps in the Indian kitchen
He began his first real foray into Indian cooking by spending time with his mother at her café and his aunts in their kitchens. However, it was only about six years back, that he took up cooking. "Cooking was always a hobby, a stress buster after sweating it out in the prison," he shares. For the quiet and reserved Sashi, the kitchen soon became a place to reinvent himself. "The smiles that my food brought was what never let me stray away from my passion for cooking."
He's excited about the concept of shared platters, a concept of Indian origin, which he thinks could sooner or later make headlines. "Indian food was always a shared meal where people either had the whole meal presented to them in one go or they had individual plates and shared food from which they helped themselves."
While he may have Indian food running in his veins, home for Cheliah is Australia. After tucking into all the chilli cheese toast he can have, it is a cold beer and a steak from the barbecue he's looking forward to when he gets back home to his family.
---
Photo: Shutterstock