In a country as vast as India, food is an expression of 'unity in diversity'. There are versions and variations of a single dish as one travels across the land, but its objective remains the same—that of nourishment and satiety. Amid the diversity, trying to narrow down to 50 of India's favourite or 'best' dishes, is nothing less than controversial. Taking on the mantle to do just that is Chef Ajay Chopra in the Zee Zest's show, India's 50 Best Dishes.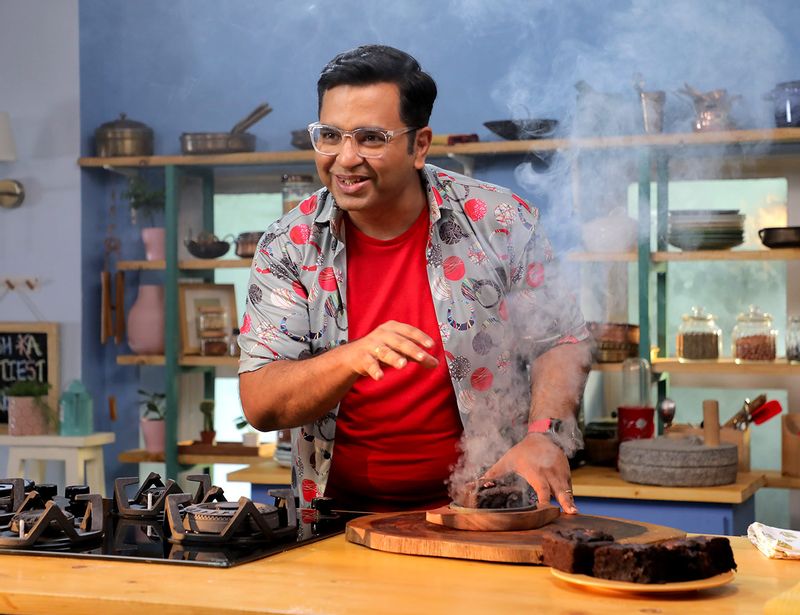 In the first season, India's 50 Best Dishes, covered 16 different food categories including chaat, Indian mithai, snacks, street food, parathas and dals. In its second season, the show goes a step ahead to draw inspiration from food trends in vogue with more than 20 themes such as monsoon, immunity booster, kids' special and more. Assisting chef Chopra in understanding the nuances of not just the dishes but the theme are experts from various avenues of the food universe. These names include chefs Kunal Kapoor, Sabyasachi Gorai, Pankaj Bhadauria, Jasleen Marwah, Tejasvi Chandela, as well as food chroniclers Antoine Lewis and Pooja Vir along with the show's producer, Ruchi Shrivastva, of Greed Goddess Productions.
We spoke to chef Chopra to know more about how the final list of India's 50 Best Dishes was curated. Edited excerpts.
1. What has been your biggest learning from India's 50 Best Dishes? 
Season one of India's 50 Best Dishes showed us that you practically cannot zero down on the best in a country like India and it was indeed a challenge. When you venture out to achieve something like this, there are myriad voices and opinions that stand out; something as simple as breakfast can be cause for a heated argument. These conversations and dialogues can be quite intense. But one thing that has never been more obvious is that in India, food is an emotion.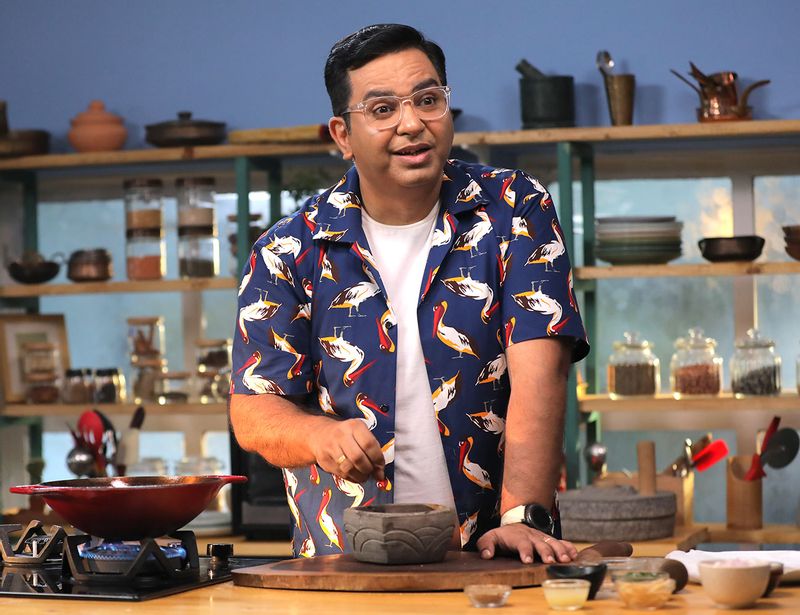 2. How is season 2 of India's 50 Best Dishes different and special?
We were happy that the concept and the dishes we showcased in season 1 were appreciated and enjoyed by people. As a result, the expectations from season 2 are high. For this season, it was important to go into people's minds and find out what is it that they are looking for when we say best dishes. So, like I said, emotion played an important role. Whether it is gravies and curries or seasonal produce such as mango—these foods invariably garner a strong emotional response from Indians. As a result, it was impossible to limit ourselves to just 50 dishes, and we have more than 70 dishes in season two of India's 50 Best Dishes. 
3. Do you think India's 50 Best Dishes has managed to connect with the pulse of current food trends in India?
I think we have. One of the themes that really amused me was 'Search, Click and Cook', but it also goes out to show how curious people are about food and a lot has to do with the increased exposure to the internet and television. People come across new recipes, which then makes them curious enough to try them at home. One of the dishes on the show, chenna poda, is the result of this inquisitiveness. 
Besides, the whole world is talking about fermentation and its many forms, but in India, it has been part of so many dishes. It is a technique that is known to most Indians. With India's 50 Best Dishes we had the opportunity to introspect on a method that is ingrained in India, but differently, in the way the world is looking at it.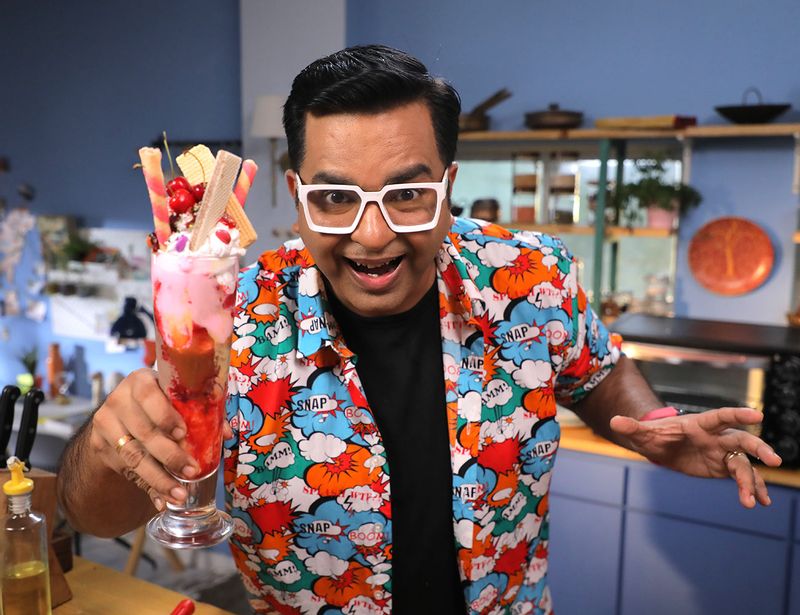 4. Tell us about which international dishes made it to this list?
The sizzling brownie used to be a date night staple in the 90s! It, again, boils down to emotions along with the timing. For instance, getting grades in school or college meant a little celebration or a party and the dish complements the moment. So, whether it's nachos at a party, cheesecake for a celebration or khao suey and ramen on a rainy day, food is not just food for us, it is a part of our celebration. And it doesn't matter whether it's an Indian dish or an international one, it is something that means more to us.
5. What is the one theme in this show that is close to your heart?
I would have to say chutneys. They are so underrated in our cuisine, and we don't talk about them enough. Italians have just a pesto, but the whole world can't stop singing its praises and here in India we have a world of chutneys! And every chutney has its own role to play, whether it is on a plate of chaat or with simple dal-chawal, or with idli-dosa. I think that is one topic that I talked a lot about and it made me.
---
Photo: Sohail Joshi