Humans share an odd relationship with grief, stress and food. While some lose their appetite, others find comfort and refuge in cooking or eating. Neighbours traditionally take over a mourning family's kitchen in the aftermath of a death and the mohalla has enabled us to deal with such moments in the past. Nourishing meals are provided and there is a constant flow of chai. Food, after all, is the last thing on the minds of a grieving family. It's also the  one of the biggest losses of this pandemic; our inability to grieve collectively. And yet, amid the isolation, we have found ways to come together, often through food. 
A necessity sometimes, strength another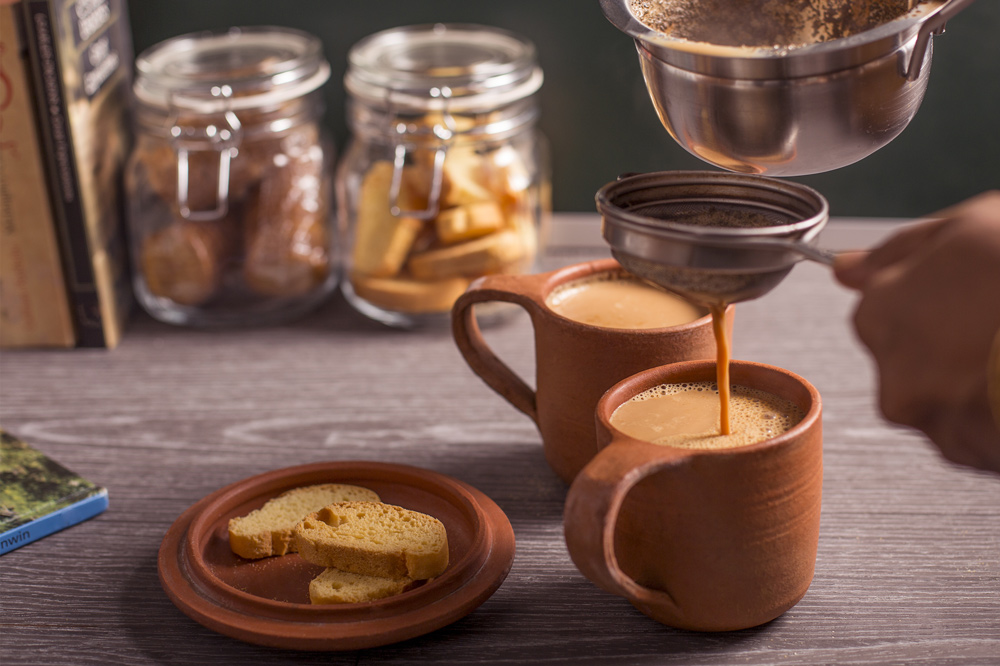 There has always been a sense of stigma attached to eating in grief, perceived by many as a leisurely indulgence, albeit subconscious. After all, "How can you eat when something so big has happened?"
While this has possibly occurred to all, as the elders would say, "Agar khaoge nahi toh himmat aur tootegi, emotionally aur physically bhi" (if you don't eat, then you'll feel more broken emotionally and physically).
Yet, these are circumstances where food is relegated to the back seat. Kinjal Shah, a Mumbai-based mental health activist who lost her 35-year-old cousin to the ongoing pandemic, says, "While food offers comfort, sometimes the trauma is so overpowering that food takes a back seat. It goes from being a strong desire to a requirement. Food can also trigger people sometimes, making them reminisce past times. In many cases, I've had to rebuild their relationship with not only grief but also food."
Even for those in the business of food, loss and grief may sometimes lead to a sense of temporary detachment from the one thing that had been a constant in their lives. Mumbai-based home chef, Rhea Mitra-Dalal, lost her younger sister in 2020, but couldn't fly to Kolkata (her sister's home town) to be with her family for a final goodbye. "I do not remember what we ate, or if I cooked, in the days following my sister's death. Forget observing rituals, we haven't been able to come to terms with the reality of my sister not being with us anymore," she says.
What, then, can food really be, in the modern world, in times of the deepest of sorrows? Shah is experiencing this as she takes care of her late cousin's pregnant wife. "I start with basic recommendations such as porridge or khichdi. Food is quite an indicator of their emotional state – bland foods often help people associate a certain kind of warmth, like in babies. You're eating because you need to, and then as days pass, we move towards tastier foods like pasta or whatever their heart desires. This is because our ability to process grief gets better as time passes."
Comfort in community
With weakness and loss of smell and taste being key Covid-19 indicators, it can be extremely tiring for those fighting it to prepare a meal for themselves. Self-isolation has made reaching out within the community much harder. Amid hurdles, initiatives such as Covid Meals for India by Saransh Goila, in partnership with home chefs and tiffin services across India, have come in handy for those affected. In Bengaluru, food consultant Monika Manchanda has been collaborating with her peers since April on a similar initiative, distributing home-cooked meals to families impacted by Covid-19, across the city.
Rini Chatterjee, a Delhi-based public relations professional who suffered from the infection, says, "The first two days were tough, as we were still figuring things out. I tried cooking at home, but the virus makes you excruciatingly tired. I got help from my residential society's WhatsApp group, and found a reliable meal delivery service to take care of our food requirements."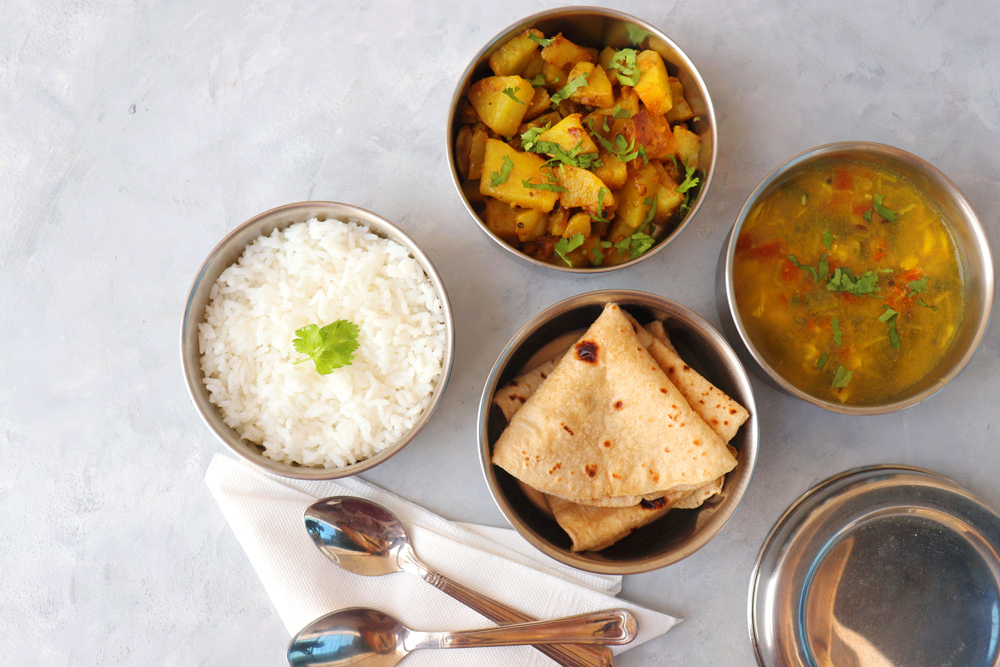 Manchanda, caught the virus, a few days ago. Speaking about the added stress, she says, "I had a panic attack when I first lost my sense of smell. I did not know what I would do, as this impacts my daily life and career. The first thing that came to my mind was if my senses would ever return. There is a feeling of emptiness that this virus leaves you with."
Manchanda who is recovering well, is being reintroduced to smells through essential oils as per her doctor's advice. In these trying times, she found solace in the very community she has been serving. "Our society follows a rotational system, where everyone comes together to help a family that has contracted the virus, and sends them meals," she adds.
What Manchanda experienced is key to understanding how the present pandemic has posed a massive contradiction to the one thing that we often turn to when under the weather – comfort food. Without a sense of taste or smell, the perfunctory act of eating was necessitated by the need to keep going – an act of collective resilience, both by those who were affected and by those who stepped up to help strangers. The simple act of delivering food and not as festivity became one of the many ways in which help was both given and received.
The healing touch
It was from being a robotic act. Home chef Nitika Kuthiala, whose family was infected by the virus, says that meals were the only times when all members of the family would come together to share a moment. In tough times, a simple act became comforting.
"Time is the best healer, and food is a lovely way to cope until then. Small steps like a cup of tea can go a long way. It is both personal and symbolic," says Shah, about the role that food plays in rebuilding a person's life. "For my aunt, who recently lost her husband to the pandemic, tea time was an unspoken moment of shared spaces. In the past three months, the ritual has taken on a new meaning for her."
The memories of having once shared a meal with someone you lost can turn them away from the specific food altogether. Others may eat something they once hated, for the link these items carry to the person. "The beauty of food often lies in the memories".
In the end, it is the food that remains. It perseveres as the enduring vessel that can deliver the warm, comforting hug that reminds us of our loved ones.
Photo: Shutterstock