Celebrity chef Vicky Ratnani, who's cooking up a delicious menu for five days (October 5-9) at Tiamo, The Conrad Bengaluru, is excited. Not just because it's in Bengaluru, a city he says has "a great fabric when it comes to people who are well travelled and enjoy experimental food",  or that it is his first pop-up in the city, but also that it's a great opportunity for him and the hotel of course to showcase some progressive western food with local ingredients.
This is the first of a series of popups Ratnani will be seen at in association with the Hilton. "Bengaluru is the first and we will take it to other cities in the due course of time," he says. For the Tiamo popup, Ratnani has collaborated with the hotel's executive chef, Prasad Metrani.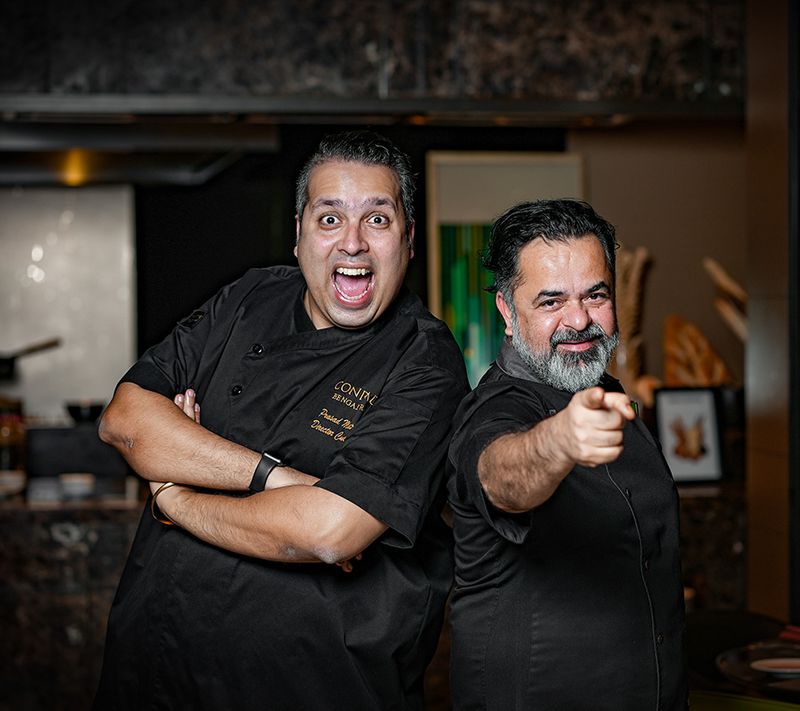 "What we have done is put together a menu that is inspired from global travels and will focus on Californian-style of cooking. So you'll see a lot of market-centric food, pastas, risotto, burgers, food off the grill, etc. And even though it's progressive, it's not avant garde, there's nothing snobbish about this menu. For example, we have a pizza on the menu but the dough is slow fermented, but it will be a pizza that you love," says the chef.
From whole broiled river scampi, cooked with basil butter, confit of black garlic and pasta di pomodoro to oven-roasted butternut squash and ricotta tortelli, served with charred asparagus, balsamic butter and hazelnut and the trilogy of fungi where crispy portobello mushroom, koji-glazed king oyster and stuffed morels are served with whipped ricotta and porcini powder and parmesan cream - Ratnani tells us to expect a lot of textures, bold flavours and a sense of comfort, all rolled into one.
He's also cooking up one of his famous signature burgers - the  Portobello mushroom and quinoa burger that is a decadent combination of chargrilled balsamic mushroom, wild mushroom pate, pickled straw mushrooms, rocket leaves, tomato mozzarella and basil aioli. Needless to say, the burger is a whole marriage of textures and flavours.
A lot of thought has gone into putting together this chef's menu. From choosing the right ingredients from the right sources to the pickling and fermentation, it was not a hurried process. "We wanted to make sure all the sauces and condiments we used were made in-house; we started the pickling process weeks ago to make sure it was just right," explains Metrani.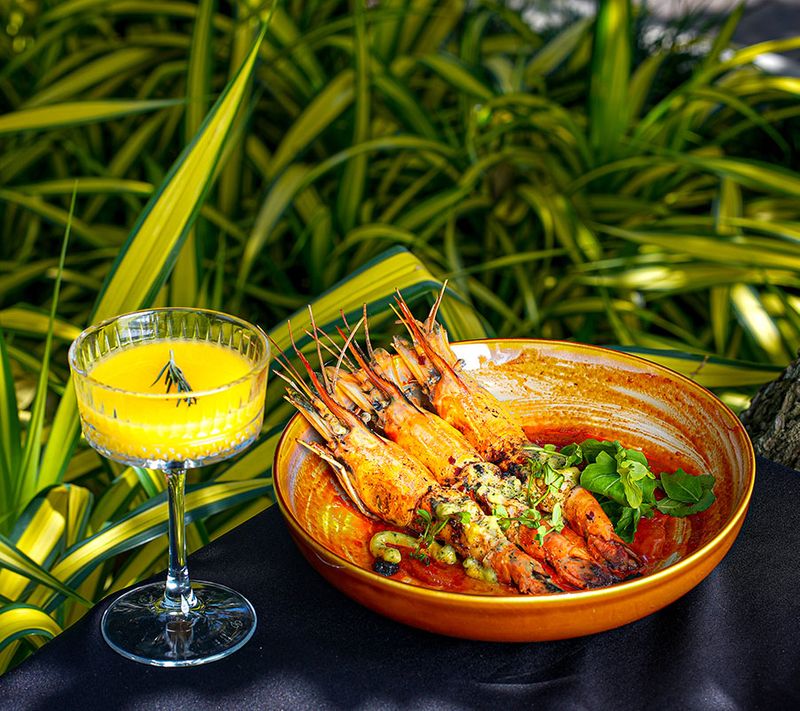 With the food and beverage industry in India looking inwards, both the chefs said it's important to promote and encourage local growers, and more now than ever, especially if the industry intends to take their sustainability goals seriously. "We worked closely with some farms that are doing really good mushrooms, butternut squash, baby spinach… the seafood is coming in from Mangalore - there's a lot one can find here without having to export. However, a few things, for instance the truffle oil we've used, we had to bring that in," Ratnani adds in. Even at homes, he says, "we are being able to source absolutely local ingredients that a few years ago was not possible. And the internet has made it happen. People are switching to turmeric from lakadong, khapli aata, ambemohar rice, and so on. We have access to so much of produce, and everything is local."
When it comes to local talent, Metrani is of the opinion that it's time the industry focused on India. "There are quite a few culinary magicians in our country and we need to showcase that. Even as a hotel, with our set ways etc, it is our responsibility to support local knowledge and growth."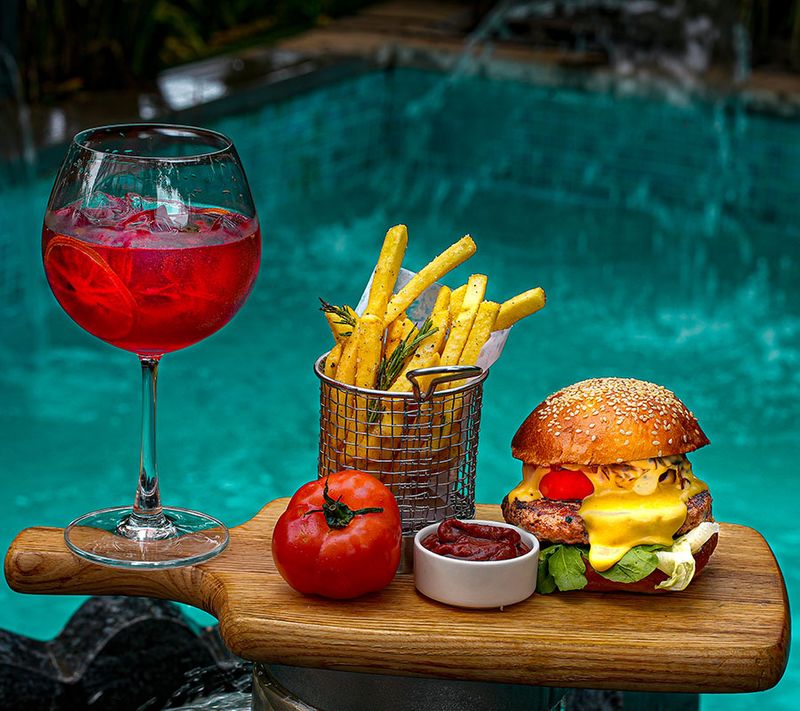 The other recent development in Ratani's life is that he's wetting his toes in the metaverse. He has been roped in by OneRare, founded by Supreet Raju and Gaurav Gupta, which is a tokenisation platform for food on the Blockchain. This unusual NFT economy game is all about giving food a completely different 'universe', in a manner of speaking. "My daughter who's into gaming and all that and I remember four-five years ago they would be playing and being obsessed about it and all these people were from different parts of the world and I had no clue what they're talking about. This idea is very cool. I don't know anything about gaming but this is like my fantasy in the Metaverse and you can also get stuff out of me on this platform - it could be anything from a dinner with me to a conversation to a course. I am quite excited. It took me a while to say yes to it. But it's not just me, Zorawar Kalra and Saransh Goila are part of it as well. I am super excited," he says.
The multi-tasking celebrity chef who cooks, consults, trains, is also working on a culinary studio. But more about that later, he says before signing off.
The popup at Tiamo, The Conrad Bengaluru, is being held for lunch and dinner from October 5-9.
---
Photo: The Conrad Bengaluru