Restaurants across India are suffering. In the effort to break the chain of the rapid spread of COVID-19, state governments are looking at varying degrees of lockdowns. "Things were finally looking up and the hospitality industry had only just started to recover when the night curfew and weekend lockdown got imposed again in April 2021. While we understand that the government has imposed the curfew keeping in mind public safety and rising numbers, this will probably be the final nail in the coffin for the F&B industry," says Riyaaz Amlani, CEO & MD, Impresario Handmade Restaurants that owns establishments like SOCIAL, Salt Water Cafe, Smoke House Deli, Slink & Bardot, Ishaara, Soufflé S'il Vous Plaît. Restaurants, across India, were just about getting their business and operations back to normal when new restrictions were imposed. Eateries in Mumbai, Delhi and Bengaluru are only operational for deliveries and takeaway. Other Indian cities are in the process of evaluating lockdown restrictions.
Why are restaurants suffering?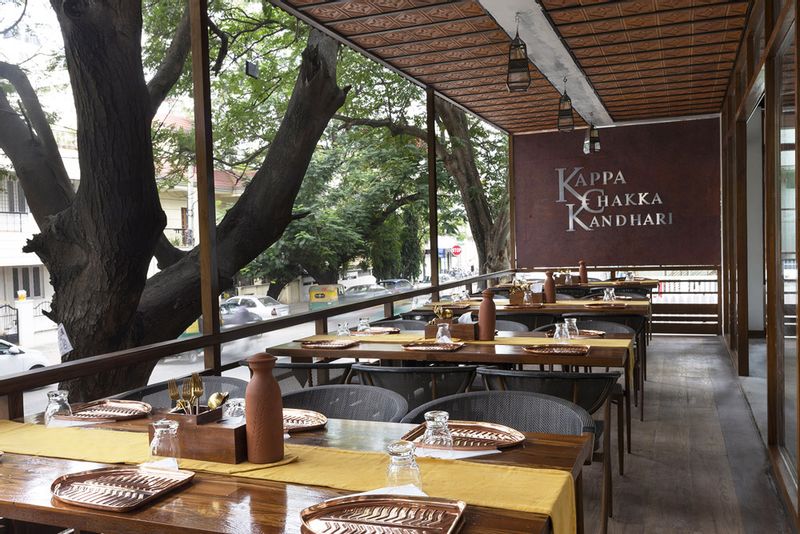 While cloud kitchens, takeaway and deliveries have seen a boom within the last 12 months and are clearly the future,  are they enough for restaurants to survive? "Restaurants are designed as a business model for dine-in economics. By switching to home delivery, the economics don't work out without the support from landlords and employees," explains Mumbai-based restaurateur Pankil Shah, Director and Co-Founder of Neighborhood Hospitality. For Regi Matthew, Co-founder of Kappa Chakka Kandhari in Chennai and Bengaluru, delivery-only is not an alternate business model. His restaurant offers a unique experience that cannot be recreated in a home. "The next 3 months are going to be critical, it's not just about business, there are a lot of people whose livelihood depends on it. Delivery is just a survival plan for the time being. We don't look at the quantum of revenue, but how we can survive in these times and create a brand recall. It is just to fulfil the demand for what our customers are craving for."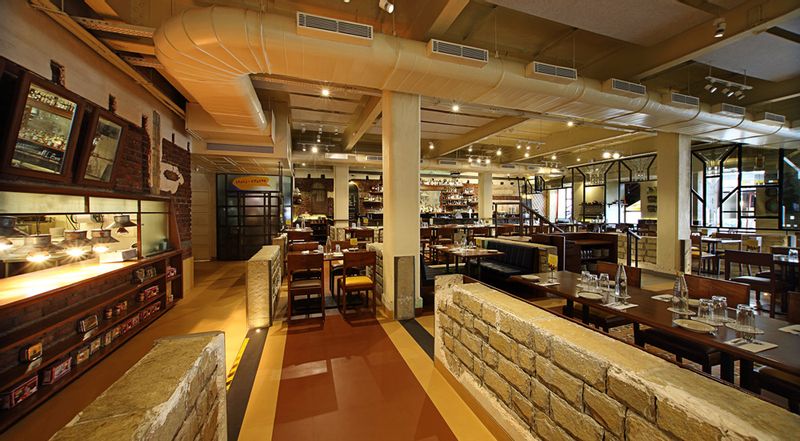 The fear of restaurants shuttering is real and the next six months are a do-or-die situation. "Almost 30 per cent of all restaurants have already shut shop after the previous year's lockdown and now there will be even more fatalities," adds Shah. Liquor forms at least 40 to 50 per cent of the restaurant's overall revenue depending on the kind of restaurant, adds Yash Bhanage, Founder and COO of Hunger Inc, which is the parent company behind acclaimed restaurants The Bombay Canteen and O Pedro in Mumbai. . "Most restaurants have lost out on that business," he adds. Take Drifters Tap Station for instance, the microbrewery has tap stations and growler station in Mumbai and has seen a loss of primary revenue informs Nayan Shah, Managing Director at Drifters Breweries
The lack of government intervention has the restaurant fraternity further disgruntled. Shah, who operates popular restaurants Woodside Inn and The Pantry in Mumbai, believes that without government support surviving the next three months will be a challenge. In addition, restaurants have had no respite from licenses and taxes, "We've had a gun pointed at our heads and expensive license and taxes have been paid, and yet we've been forced into a lockdown once again. It's about time the government starts giving this industry the relief that it so badly needs," says an exasperated Amlani.
In an Instagram post, chef Saransh Goila,  Founder of Goila Butter Chicken' succinctly shared a restaurateur's plight:
The hospitality sector and, especially restaurants, are a cost-intensive business with high fixed overhead costs such as rents, salaries, electricity and vendor payments. "Vendors have been generous with giving us credit periods but eventually even they have bills to pay and they don't want to take a chance. There has been no respite on electricity bills, which are quite high for restaurants. These are a few of the things that are difficult to manage when the business is delivery-only. Survival for six months is also very optimistic. The staff and the vendors also need to feed their families," says Gauri Devidayal, Founder and CEO of Food Matters India, throwing light on the situation. It is not just about restaurant owners, but the employees and businesses associated with these outfits.
How are restaurants coping?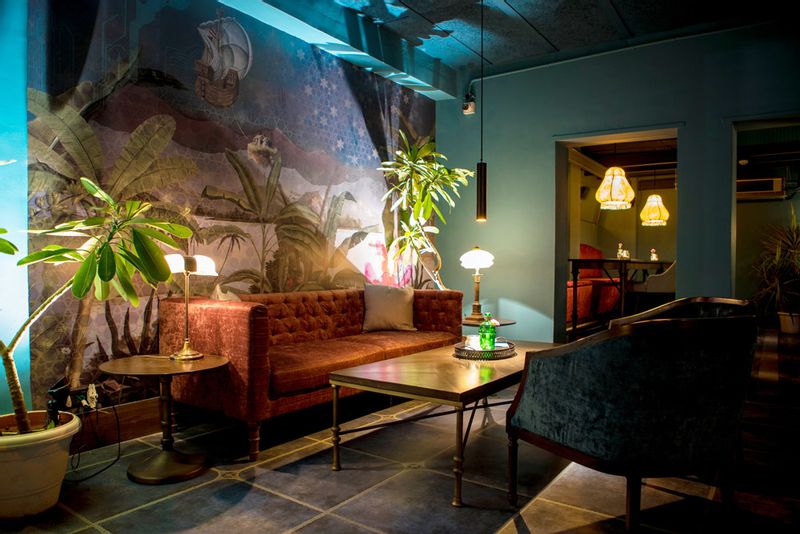 In the face of dire adversity, restaurants have pulled up their socks and are strengthening their delivery models. Restaurants across the board have devised new menus with dishes that sustain in takeaway boxes, they have invested in technology to make it easy for you to order directly from them. Dotpe and Thrive have become the go-to platforms for hosting a digital business.
There are other benefits of ordering from the restaurant directly:
You are assured that the quality of delivery and your meal experience remains consistent.
The delivery personnel of a restaurant are well-dressed, well-groomed and adhere to all sanitary and hygiene practices.
You will get the same or better deals from the restaurant.
As regular customers, the restaurant has a built a relationship with you and can offer better service.
Restaurants can better customise your order.
It is secure end-to-end delivery.
Why are restaurants unhappy with food aggregator apps?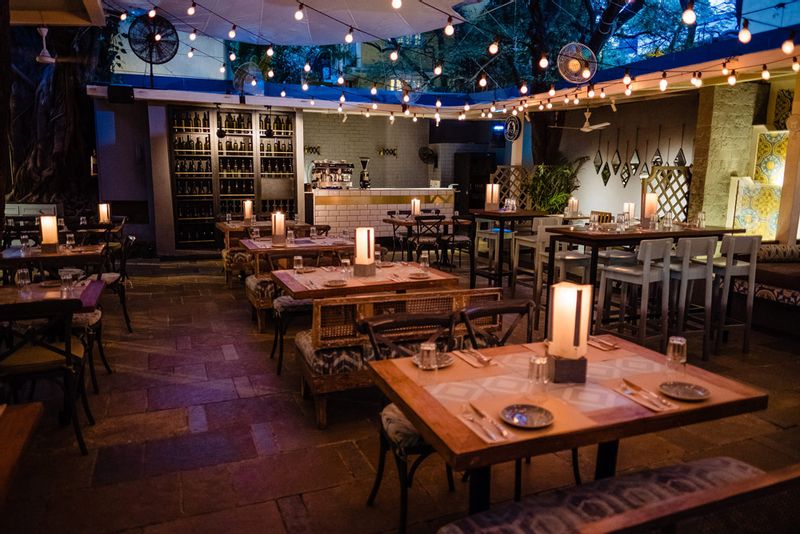 Most restaurants are also available on aggregator apps such as Zomato and Swiggy. "Aggregators help us be accessible to all our customers and make ordering an easy process for them. They help us maximise our delivery radius and reach more people" explains Varun Tuli, MD of popular Delhi restaurant Yum Yum Cha even though the relationship has become contentious of late.
The challenge for a restaurant that is focused on the dine-in experience is that the commission and discounting impact the bottom line making the model unviable. "Aggregators take huge commissions from restaurants, which turn them into a loss-making business. And because they don't share the customer data, you become dependent on them for repeat business and you can't reach them directly because you don't know who they are. It's a vicious cycle," says Devidayal who is the force behind successful brands such as The Table and Mag Street Kitchen, in Mumbai. Amlani has also been vocal about the issue, "The challenges with aggregator platforms are that there is a constant push to drive transactions instead of average order value (AOV). But in this model, nobody ends up making money."
There are on-ground operational challenges as well. "People who are delivering do not look after the food and hence it doesn't reach the end consumer in good condition and the restaurant gets blamed for it. It also takes 24 hours to update a menu/remove it from the aggregator site," points out Rahul Bajaj, Owner & Conceptualizer, Out of The Blue. There are times when the aggregator is unable to service a certain location due to lack of riders, they will switch off the area code thus leading to a loss in orders, laments Deepak Bhatia, Vice President Operations, Lite Bite Foods.
Very recently, social media was abuzz about the inequality of the terms and conditions and late fees issued by Zomato to their restaurant partners, especially when the restaurant business is bleeding. "There's a monopoly that's being created and aggregators are now revising terms and conditions. Smaller restaurants don't have the bandwidth to create tech for delivery, so they don't have a choice but to comply. The aggregators are so well-funded, they could have used this time to help smaller restaurants and earned goodwill instead of pushing new terms and conditions down their throat," Bhanage states, who has started a delivery-only brand serving Chinese food—Kung Fu Canteen and O Pedro's Pita Shack, a delivery pop up. Aggregators will also suffer in the long run believes Narayan Manepally, CEO of Bengaluru-based Geist Handcrafted Beer as he says,  "The partnership between restaurants and aggregators is like a marriage; it has to be equal on both sides. If it is not fair to one side, then everyone loses."
However, at the end of the day, "It is up to the consumer and how comfortable they are with either reaching the outlet directly or going via an aggregator," states Vidushi Jain, AVP, MQDC India, which operates Whiz Café in Delhi.
---
What can you do to help your favourite restaurant?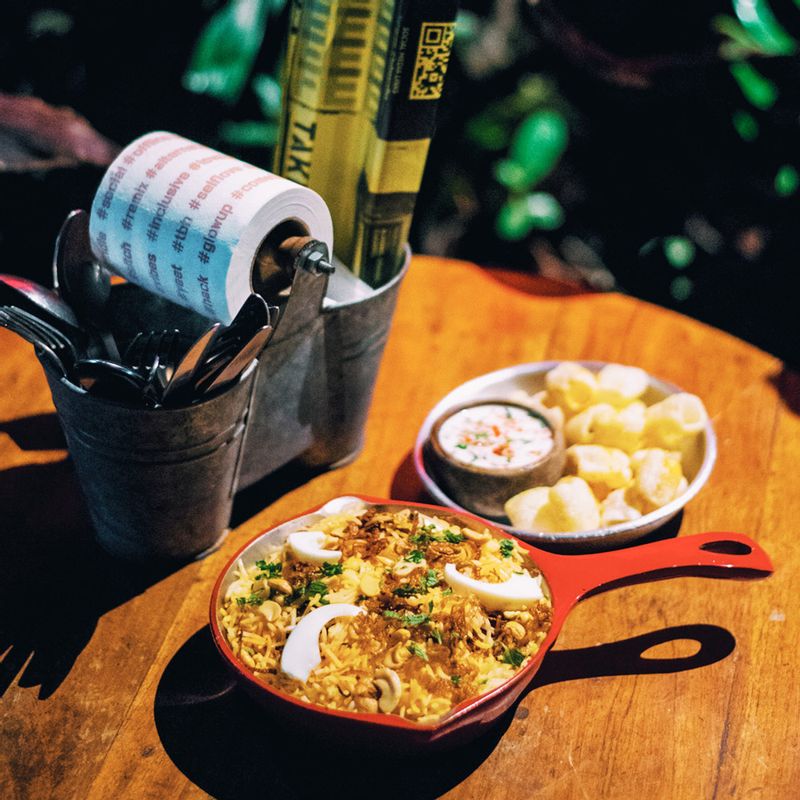 In the meanwhile, this is what your favourite restaurants want you to do:
1. Order! And order directly
If you are comfortable and can afford to, order as much as you can from your favourite restaurant. Call, use Instagram or go to their website. You can also conduct online transactions, it does not have to be cash on delivery. 
2. Engage with your favourite restaurant
Amplify, encourage and share positive feedback about the restaurants by uploading stories, posts, and tagging the brand. Share your favourite posts by them with your friends and family.
3. Spread the word
If you had a great experience share a good word with your friends and family.
4. Be empathetic 
Most restaurants have not had any dine-in revenue for eight months of the year and employees are very stretched. Don't lose your temper if your order gets delayed by 10-15 minutes.
---
With inputs from Prachi Sibal, Shraddha Varma, Sayoni Bhaduri and Tanvi Jain.
 
---
Photo: Shutterstock