Just when we thought that we had made headway in the fight against COVID-19, a sudden surge in cases has resulted in state governments across India, once again, imposing stricter lockdown rules and night curfew. While these measures are the need of the hour; the F&B industry, which was on the path to recovery after last year's complete lockdown, is reliving its worst nightmare yet again. 
The Maharashtra government which had earlier imposed a night curfew on weekdays, hence not allowing dine-ins to operate post 8:00 pm, has, as of the order issued on April 8, 2021, completely shut down restaurants, theatres and multiplexes. A weekend lockdown starting 8:00 pm on Fridays till 7:00 am on Mondays has also been put in place. However, in an amendment to the initial circular, Brihanmumbai Municipal Corporation (BMC) has allowed online delivery of food to run 24x7; which comes as a relief but leaders in the hospitality space are still worried that it won't be enough for survival. 
Other than Maharashtra, similar restrictions have been imposed in Delhi as well where restaurants are reeling under the 10:00 pm curfew order; and the list is only getting bigger with more states following suit.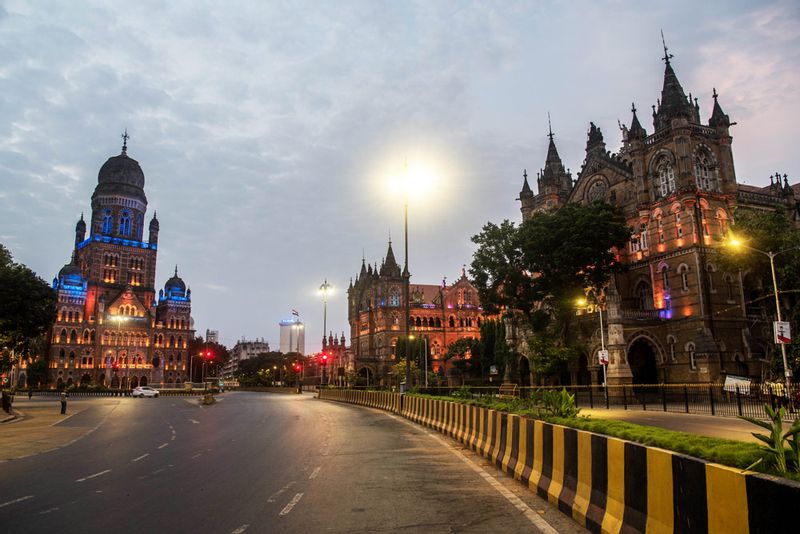 F&B industry crippled
For restaurants, evenings and weekends are the busiest and prime revenue generators. The new regulations come as a big blow to restaurateurs. AD Singh, Founder and MD of the Olive Group of Restaurants, who recently announced via his Instagram handle about the temporary closure of dine-in and takeaway at Olive Bar and Kitchen, Bandra, till April 30; says that an 11:00-11:30 pm curfew would help clamp down on the crowded late-night scenes, simultaneously also allowing customers to frequent the restaurants for dinner, and helping the industry survive. He continues that allowing 24x7 online delivery is a progressive step, but, "it doesn't help restaurants like ours, which are focused on the dine-in business."
"This will probably be the final nail in the coffin for the F&B industry," says Riyaaz Amlani, CEO and MD, Impresario Handmade Restaurants. He urges the government to boost the vaccination drive, and customers to order directly from restaurants rather than aggregator apps to help them tide through this difficult time.
Frustrated with the new regulations, various hospitality associations across Maharashtra such as FHRAI, AHAR and NRAI have come together and started the #MissionRoziRoti campaign, under which they are organising silent protests across hotels and restaurants in the state.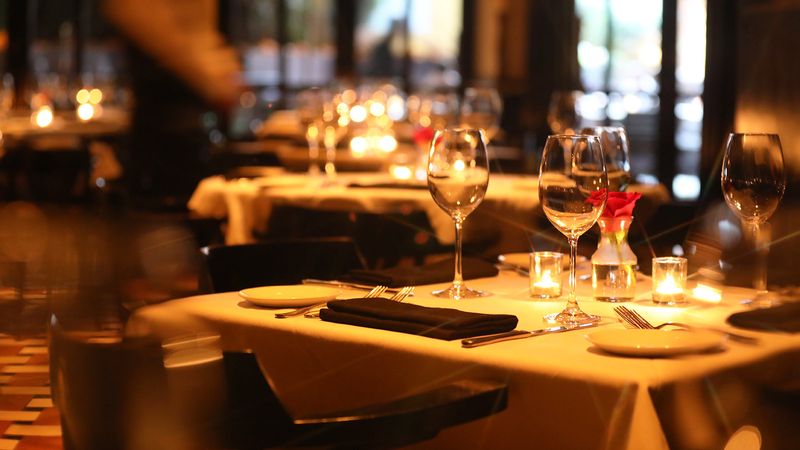 Online delivery is not enough
After bearing the brunt of last year's complete lockdown and seeing a surge in demand for home deliveries amid the work from home situation, many restaurateurs put on their thinking caps to explore the cloud kitchen space. According to Amlani this will in "no way, shape, or form" help restaurants survive another lockdown. "We've had a gun pointed at our heads and expensive licence and taxes have been paid," he adds. Agreeing to this, Zorawar Kalra of Massive Restaurants Pvt Ltd., points out, "Takeaway and delivery alone cannot sustain a restaurant enterprise."
Pan-India chains such as Rasna Buzz also fear that deliveries won't be enough since their earnings are driven by consumer footfalls. "At our stores across Delhi/NCR, we see most people at night only between 8:00 pm to 12:00 am. But since the night curfew our business has gone down from INR 10,000 to INR 12,000 per day to just INR 3,000 to INR 4,000 per day," Gagan Anand, Head of Operations for Rasna Buzz says. However, because cloud kitchens seem to be the best option as of now, Anand plans to highlight more food items on the menu, rather than depending only on mocktails.
Moreover, as the summers are here and it's the peak time for cold beverage businesses to flourish, here lies Anand's another major concern; not to mention the hefty rent in metros especially in the capital city, where it easily ranges from somewhere between INR 75,000 to INR 1 lakh. "The outlets were hoping to survive this year in summer but will lose 40 per cent of the business because of the night curfew."
Small scale outlets suffer the most 
A similar dilemma ails smaller eateries. Despite getting back to business, they are now worried that they may not be able to pay their staff with the declining revenue. "At this point, we have just enough staff, but the revenue has gone down to almost 10 per cent. This is a serious cause of concern because at this rate, how will we pay staff salaries," expresses Rahul Bangera, Co-Owner of Hotel Manohar in Mumbai's Dadar area.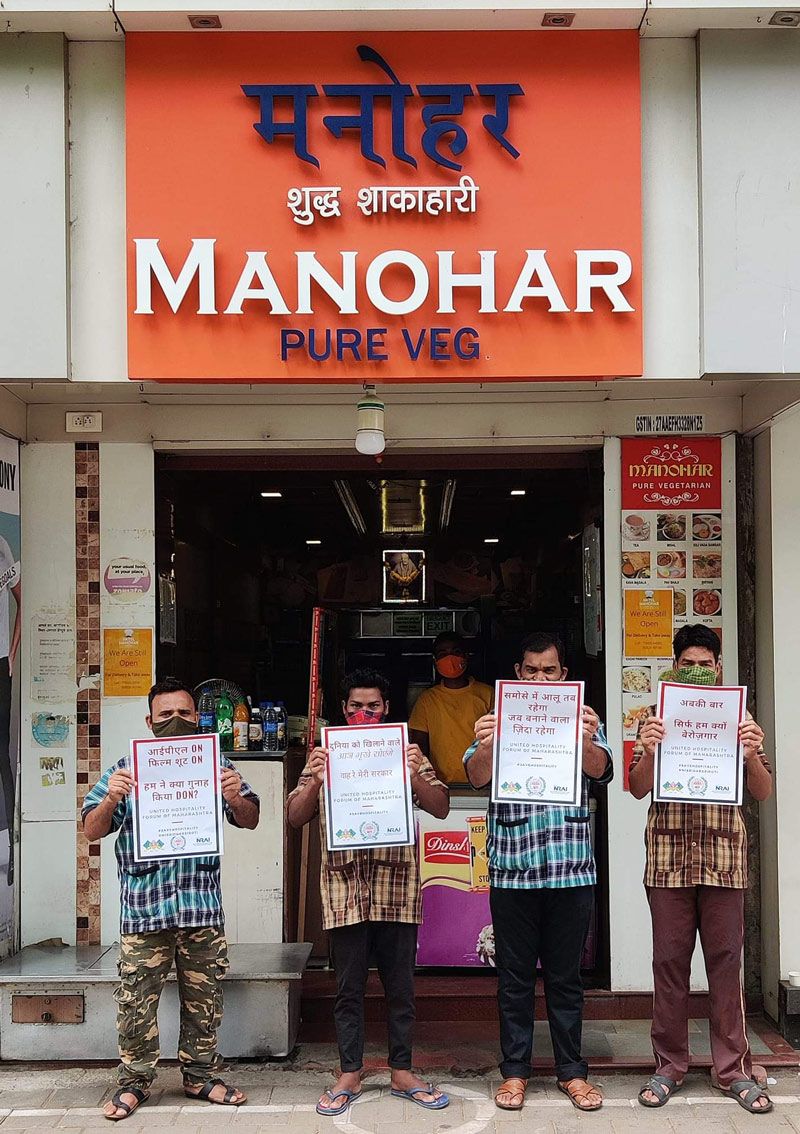 Pankil Shah, Director, Neighbourhood Hospitality Pvt Ltd., informs that Woodside Inn, which used to have five profitable restaurants till last year, had to shut down two outlets to sustain itself. "Three restaurants that we currently have are strong enough to survive and we have the support from our landlords, and team members who are taking a salary cut. But this is not something we can sustain in the long run." Now he plans to reduce the cost to the extent that it can help the business survive.
Perseverance and innovation are the only things sustaining the restaurant business. Akshay S Poddar, who co-owns Books and Beans Café in Mayur Vihar area of Delhi, says, "Although our weekend sales have dropped, weekdays are going good because people prefer to work from here during the day thanks to remote working. However, overall sales have still dropped by 20 to 30 per cent," adding that while the café is also delivering online, the business is not the same.
Those who managed to survive 2020 have once again been marred by the second wave of COVID-19; whereas many had to even shut shop permanently. "The restaurant business is suffering because in India dining out is still considered a luxury. I have seen people dropping the idea of getting into the F&B business and many have already switched to other business. Only those with good funding can survive," Poddar says.
Disclaimer: The story was last updated on April 9 and is still developing.
---
Photo: Shutterstock