Call it a child of lockdown-induced jugaad or the survival-of-the-fittest instinct kicking in –   the 'new normal' doesn't need to be envisaged, it is here. Meetings over Zoom calls, online cooking workshops, the digital release of top magazines and Bollywood movie releases on OTT platforms — these are all parts of a larger phenomenon aka the New Normal. And at the heart of it all lies one thing – innovation.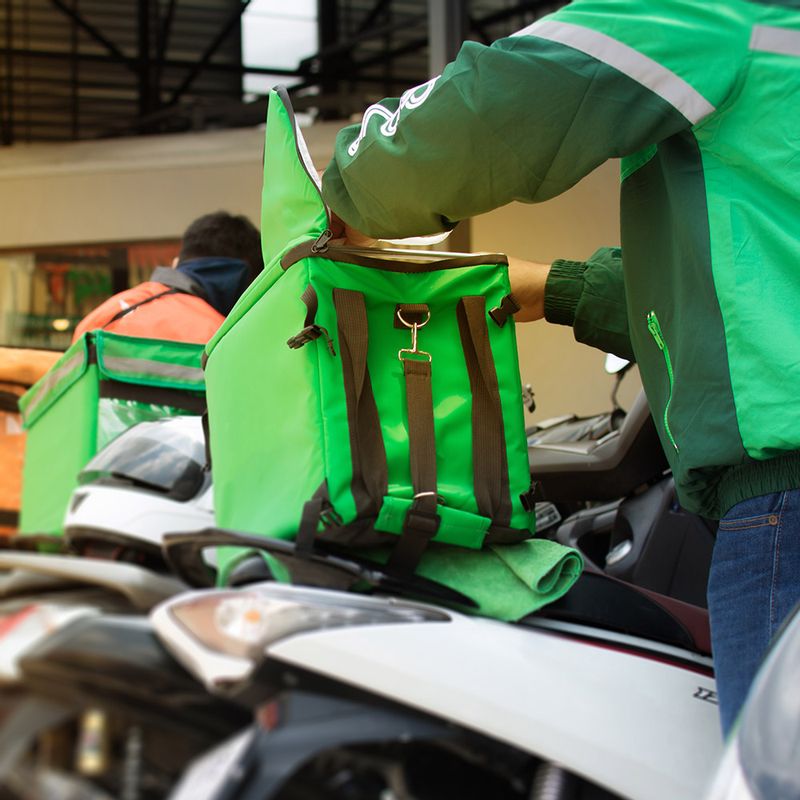 The F&B industry – which was one of the worst-hit across the globe—is perhaps most adept to change, because in dealing with people, it has become an industry that is innately dynamic in nature. Despite the pandemic forcing many restaurants around the world out of business, several have bounced back with new concepts.
After weeks of top restaurants being shut, internationally, things began to slowly look up. For example, both The Alchemist in Copenhagen and Daniel Humm's Eleven Madison Park re-emerged as charity kitchens, feeding homeless people and the less fortunate.
In Denmark, acclaimed chef Rene Redzepi's Noma (four-time winner of the World's Best Restaurant title) reopened with fewer tables, and… as a burger joint! In Switzerland, the government vehemently relaxed lockdown measures and allowed pubs, restaurants and bars to re-open while maintaining social distancing. Greece, seeing that tourism is vital to its economy, preemptively re-opened its bars and restaurants.
Welcome to the new normal
Meanwhile, the F&B industry – which has a turnover of 4.25 lakh crore in India annually and employs more than seven million people – is largely in the doldrums. So, how did they manage to stay afloat with little support from the government? By innovating.
As Massive Restaurants' founder and MD, Zorawar Kalra rightly points out – it wasn't just about when restaurants will open, but also how. Tables and the number of people allowed inside a space would drop. Could one close this gap by hiking the price of dishes? "No," Kalra flatly tells us, adding that this would be counter-intuitive. "Increasing the price of dishes will be foolish because it will only hamper demand," he explains. Kalra and the team were ready to reopen their establishments in London and Dubai, where restrictions were expected to be relaxed soon. As for India, alternatives were the solution.
They came up with a number of solutions. From switching to high-quality disposable crockery (for when restaurants opened) to transforming each brand into a hub-and-spoke delivery model – meaning you can order dishes from various restaurants through one outlet. "Let's say, for example, there's a Farzi Café near your home, but you want a dish from Masala Library (both are Kalra's ventures). We made that possible for the customer." Borrowed from transport topology optimisation used in traffic planning, this model allowed some of Kalra's brands to act as hubs for his sister companies, which functioned as secondary establishments.
"We also worked on something called Stress-Free Dining. We don't want to use the word 'contactless,' because frankly, that's not possible," he shares, adding that this simply means dining in an atmosphere that is safe and trustworthy.
Apart from this, a new concept called Massive at Home is also underway, which can be availed of to relive the entire dining experience at home – from table setting, food plating to servers, the whole yard, for a set price. Plus, a few tech improvements, which include having its own payment gateway and order system, to ensure safety. All this is in the pipeline alongside a high-end (and safely guarded) food delivery operation, dedicated to his father and regarded gastronome, the late Jiggs Kalra.
Do it yourself
Convenience is key, especially while experimenting with cooking at home, which gained currency during the lockdown. As such, Do-It-Yourself (DIY) kits that offer ingredients and instructions, slowly became ubiquitous in different forms across categories such as drinks, baking and food.
For example, the DIY kits facilitated by Vanika Choudary's health-forward and organic brand, Sequel Bistro & Juice Bar, Mumbai. "Since the time that we launched, we have had our own greenhouse at Offering Farms, Pune. Kisano is another farm partner, where we source all our produce from. So, even before the lockdown, we had decided to put together veggie baskets in order to help these organic farms," she says.
Sequel's veggie kits are DIY packages that come with seasonal vegetables, which change every week, depending on what has been harvested. This is accompanied by scrolls with recipes that have been created keeping in mind the contents of the kit.
"A lot of people are not acquainted with this kind of produce, so we thought it would be wise to send them out with easy recipes. We also add condiments, for example, pesto or bread," she shares, explaining that the idea is to provide a whole package. Additionally, she's also working on a loyalty program, where interested customers can buy virtual cash, much like restaurant body NRAI's Rise for Restaurants initiative that allows you to avail of virtual cash and use it later when things open.
One of the early trendsetters to kick-start this initiative was Riyaaz Amlani's Impresario chain. "We started DIY kits at Smoke House Deli packed with fresh ingredients and recipes, and they have been pretty popular. Since most of the prep can be done by yourself and it allows you to indulge in comfort food more safely at home, it has got a good response," he says. They also offer DIY kits for kids.
With pubs and bars being out of bounds, several brands started DIY cocktail kits that allowed one to take charge of your home bar and create your favourite drinks with ease. "At Social, we did something called Social Mixers, where if you want a cocktail, we delivered pre-made mixers to which you could add your own alcohol," Amlani informs.  
Apart from DIY kits, establishments are also dabbling in new formats in tune with the demands of social distancing. Breweries and pubs like Woodside Inn in Mumbai, following a government order, delivered beer growlers to homes, whereas diners, such as the Pan-Asian joint, Yazu, kickstarted something called, a virtual dining experience, where enthusiasts could opt to order meals along with friends, have it delivered around the same time and enjoy it together through video calls.
Speaking about the trend, acclaimed chef Ritu Dalmia, who started DIY kits for all the dishes from her restaurant, Diva in Delhi, explains, "We are known for Italian food, and that doesn't travel or re-heat too well after a certain time. To keep up with the huge demand for our food, we came up with these kits." Dalmia, however, cautions that formats that the industry is flirting with are steps towards staying afloat, creating marginal revenue and keeping their employees busy. "These are not long-term solutions," she asserts.
Keep it sweet
Apart from mainline restaurateurs, bakers and patisseries too toyed with new formats. Mumbai-based atelier, Ether, owned by Prateek Bakhtiani, for example, kicked off DIY baking packages, seeing that baking picked up steam during the lockdown.
"Our plan with the Bakealongs was to make people feel comfortable with baking, so it was important that we made these boxes easily accessible. To do this, we started by pricing them much more moderately than our other products - up to 35 per cent lower. Secondly, we worked hard to make delivery available throughout the city, through apps such as Scootsy, Zomato, WeFast and other trusted partners whose hygiene practices we are satisfied with," Bakhtiani reveals.
He went the extra mile, attempting to engage and educate his patrons, at once. "Our first set of DIYs were very classic recipes, like banana bread. To which we added elements of complexity and seasonality by pairing it with fruits and single-origin chocolate to make things interesting," he shares.
Around the same time that Bakhtiani was working with his team to create these Bakealongs, India's favourite pastry chef, Pooja Dhingra was coming to terms with the decision of shutting down her popular Colaba café, Le 15. Dhingra quickly channelised the blow that COVID-19 had served her growing business by putting together an e-cookbook.
"When we announced that Le 15 Cafe was closing, I was flooded with messages and memories from our customers. I realised how important the cafe was to people and decided to write a book with all our top recipes that took us two weeks to put it together," she recalls, adding that she hopes sales from the book will help her with costs and give some financial relief to her team.
Community comes first
Revenue generation, closing gaps created in the absence of cash flows while restaurants remained shut and boosting employees' morale were some of the key drivers behind these innovations. Of them, perhaps goodwill is the biggest. "Twenty years down the line, when my child asks me, 'Dad what did you do during the great pandemic?' I will have something to say," shares Nitin Vishwas, co-founder of Pune-based Moonshine, India's first meadery, explaining the thought he and co-owner Rohan Rehani had when they decided to foray into making hand sanitisers.
"We got approval from the Maharashtra government to make sanitisers, around the last week of March. Just after the lockdown started, we noticed that hand sanitisers weren't available even at local medical stores and there was an acute shortage," Vishwas shares. That is precisely when he and Rehani sensed an opportunity, seeing that they already had the apparatus and infrastructure to produce sanitisers.
The only difference here was that in the case of meads, the ethanol used is a natural by-product of the fermentation process, whereas the ethanol required for the WHO-approved sanitisers that Moonshine produced, requires you to buy it from a sugar mill.
Vishwas and his team of four, expedited the entire process – right from sourcing packaging material, which cost them a leg and an arm with all factories being defunct, to finding the right distributors, seeing that medical-grade sanitisers can only be sold through distributors who have a drug license. They provided sanitisers to housing communities in Pune and to medical facilities. Even so, the company struggled to stay afloat.
"When businesses open, how do we ensure that it happens with the least amount of disruption because we don't want it to stop again? Our idea is that if we plan, even if the second wave comes, we can reduce the intensity," he argues.
And while Moonshine put their distillery to use, to help aid people follow COVID-19 safety guidelines, culinary entrepreneur, Karan Tanna, looked out for his peers with a food delivery app. "This was a tough time for the entire restaurant industry. Whatever business restaurants got, was through the food delivery format. But a large part of their income goes into various expenses, like commissions to their delivery partners. We wanted to develop a platform that will enable them to take orders and bundle the services, so they have a choice. We also wanted to support local businesses and neighbourhood restaurants," he shares, explaining the philosophy behind Bro Eats, a new food delivery app that allows you to place your orders directly from restaurants. Tanna did not charge restaurant partners any order processing fee till August 30, 2020. "We will foot all the backend expenses as part of our contribution for industry," he shares.
Restaurants, on the other hand, deployed the scrawny teams they had, to whip up meals for those in need. The NRAI's Feed the Needy initiative, for example, pledged to provide 10 million meals to the less fortunate through the lockdown. The initiative, forged in collaboration with the government and restaurants affiliated with the body, provided more than 60 lakh meals, across Mumbai, Bengaluru, Delhi-NCR and Kolkata.
Similarly, the Taj Group of Hotels provided meals to frontline medical workers in Mumbai. And fast-food chain KFC launched "KFC to your car/bike" – a first-of-a-kind service that delivered food to vehicles. The idea was to provide food to essential services workers who're constantly on-the-go, and the service was launched at select KFC restaurants across cities, including New Delhi, Mumbai, Bangalore, Pune and Chennai.
These are all innovations, both big and small. But more importantly, they're examples in stepping up – for your employees, your brand, your peers and the community, by and large. And though, much of the narrative around the "new normal" was mired by speculative pessimism; depending on how you think, it could also be an opportunity to rebuild a new world. One that is kinder, more conscientious and rooted in compassion. Yes, this too shall pass. Besides, what's 'normal' anyway?
---
Photo: Shutterstock