A fresh catch of Tilapia arrives in large iced boxes at Bismillah Fish Centre in Mysore's Mandi Mohalla. "Fresh from KRS dam, it's Rs 200 a kilo this season," says Syed Dastagir, lifting one that weighs seven kilos. People line up to buy fresh Tilapia, called Jalebi in local parlance. Some of them are waiting for the fried fish slices Syed sells. Cooking oil bubbles up deliriously in a kadhai in front of him as he lathers a fresh coat of red chilli marinade on cuts ready to be fried.
A batch of freshly fried fish
In the holy month of Ramzan, Meena Bazaar on Sawday Road in Mandi Mohalla, Mysore, wakes up every evening to the activity around Iftar. Masjid E Dargahi is lit up for the evening and the call for namaaz can be heard from the mosque. In a while, the street will fill with people who step out to eat—first the fruit stalls and then gradually the roadside eateries selling everything from samosas, cutlets, vadas, biryanis and meat dishes. You can see the juice cart slowly rolling down the street towards the mosque. By late evening, the place is abuzz with hawkers and food stalls.
You cannot go hungry in Mysore during the holy month of Ramzan as the streets outside every masjid have plenty of food for everyone. Unlike big, busy cities like Bengaluru where the Ramzan food is restricted to certain streets, here in Mysore, if you have a masjid, there definitely is some food available outside.
There is a falooda cart right outside Masjid E Dargahi. These are not the ice cream faloodas but a china grass preparation that is said to cool the body after a day-long fast. It is refreshing in this weather—mid-May in Mysore has the temperature soaring. The falooda costs a mere Rs 10 a cup and on this nameless little cart, there are three different types in colours of white, yellow and white with a sprinkle of saffron on top.
A vendor selling falooda
At the Rahmania Cool Corner further down the street, blood-red Nannari-badam sarbath is sold in bottles. Nannari sarbath is made from the roots of nannari or sarasaparilla plant and is said to have a cooling effect on the body. Another favourite cooling drink this season is a herbal drink called Gond Katira juice made with edible gum.
Apart from the eateries, small and big, that sell food (everything at very nominal rates), there is food from households that are distributed here. It's a common practice among Mysoreans to bring food from home and share the food on a dastar (a long mat) after namaaz.
For reasons known only to the demand-supply chain, samosas hog the limelight in the streets. And this is not restricted to Meena Bazaar alone. Every street that supplies Ramzan food has samosa centres leading the pack. There are kheema, chicken, veg, egg and bheja (brain) samosas at Sawday Road; all at a price ranging Rs 10-Rs 30.
But going by anecdotes, the vendors get creative during the season experimenting with fillings for samosas like chilli chicken, paneer tikka, etc. Not far behind are the vadas and cutlets. I assume some religious significance. "No," laughs Shoaib Chadkhan who is my Ramzan food guide this season. "It's just tasty savoury that is easy to cook and are sold cheap, that's it. It's greasy and fried, not the best food during fast but I guess that's what everyone likes," says the 39-year-old textile merchant.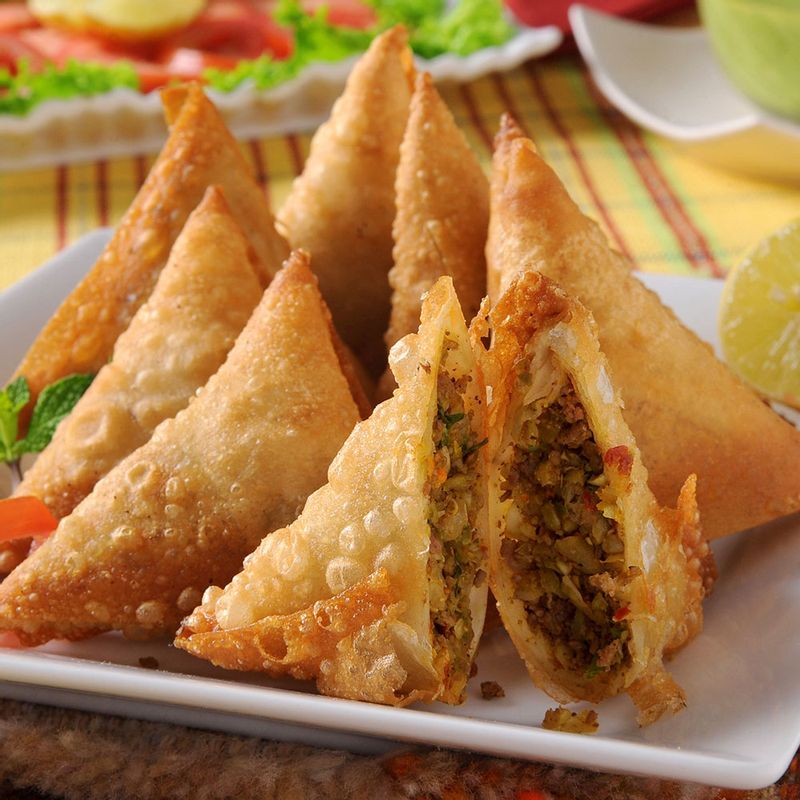 He fills me in on other Ramzan special delicacies. "At households, Ash is a very popular cuisine among Dakhni Muslims," he says. Dakhni, Dakhani or Deccani are Urdu-speaking Muslims in South India who mostly belong to cities like Hyderabad and Mysore. Ash is a soupy broth made with moong dal, chicken or kheema and rice sooji. There is a whole lot of ingredients—onion, tomato, ginger, garlic, spices—that go into making the Ash. It can be prepared without meat, too.
Mutton, beef and quail are preferred in these streets. There's perfectly fried Teetar that's a fiery red which, despite the crispiness on the outside, manages to retain the tenderness of the meat which is almost juicy to the bite. There's also the peppery and tangy Phall, a meat preparation that's as popular in Mysore as it is in Bangalore.
Some popular restaurants have made iftar easy for Mysoreans with their ready-to-order iftar packs that contain dates, cut fruits, savoury snacks like samosas and vadas and a choice of main course. Arab-themed restaurants like Etihad Arabian restaurant in Banni Mandap also make a killing this season with their Arabian dishes like Arabian biryani, Maqlooba and Arabian samosas (surprise!) and sweets like Basbousa, a semolina cake with Middle-Eastern influences. The dastarkhwa at Mysore's iftar markets bear tales from far and wide, past and present.
---
Photo: Shutterstock