Yes, we are anticipating a mad rush across all Bengali restaurants worth their salt in Bengaluru. It's that one time of the year when diets go for a toss and everything - from cutlets to fish curries - sell like hot cake. Actually, I doubt if hot cakes sell this quick. But it's Durga Puja and the goddess is fairly forgiving, or so we tell ourselves every year. After having eaten through most of the fries and steamed hilsas and mutton kosha that is available in the city, here's a list of Bengali restaurants that you might want to check out this Durja Puja.
1. Oh Calcutta
Say what you will but this place has rarely disappointed. It serves decent food consistently, has access to some of the best hilsa you'll find in the city, and knows how to make even an innane 'torkari' look good. And like every year, they'll have a bhoj aka feast laid out for the gluttons.
Where: Koramangala; Church Street
How much: Rs 2,200 approx (for two)
2. Esplanade
Yet another favourite spot for Bengali food, Esplanade not only serves old school dishes, but throws in some innovation every now and then, without pushing the limit too much, for instance the spinach and cottage cheese koftas it has on the menu for this year's Durga Puja. The luchi and kosha mangsho here is lovely.
Where: Indiranagar
How much: Rs 1,800 approx (for two)
3. Bhojohori Manna
The Durga Puja menu at Bhojohori Manna sticks to the good old favourites. You'll get shona moong dal, dhokar dalna, aloo bhaja, mangsho etc. Don't miss the chingri narkel shorshe though. The menu is concise but rather tempting.
Where: Koramangala
How much: Rs 650 plus taxes onwards (per person)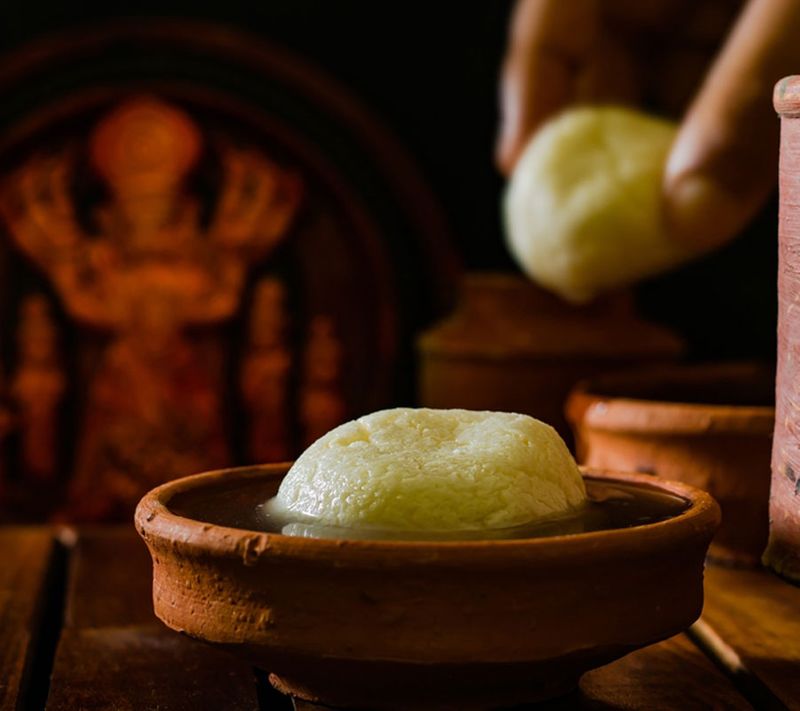 4. Bangaliana
Bangaliana is as Bengali as it gets. It might not look upmarket but the food is pretty much spot on all the time. And fairly simple too. A fare packed with kosha, jhol, jhal, kaliya, bhaja bhuji and mishti - it's sort of difficult to not overeat here.
Where: Koramangala
How much: Rs 700 approx (for two)
5. Kitchen of Joy
What would a Bengali do during Durga Puja without cutlets and chicken rolls? Probably sulk a lot. This tiny hole in the wall place is where you also go for the adda that comes with the food. Dig into their rolls, ghugni (this is delicious), chop-cutlet and sometimes if you're hungry enough, the paratha and kosha mangsho can be a brilliant meal. Go with friends, you'll want the adda.
Where: Indiranagar
When: Rs 650 approx (for two)
6. Chakum Chukum
Single, double, single-double, double-double, and double-single are just the various combinations of fillings in your roll if you have the courage to brave the crowd at this tiny roll joint in Indiranagar. It only looks tiny but is now definite address when it comes to Bengali-style kathi rolls in the city. And while some of the combinations might make you second-guess everything, most are decent. You'll also get the Mughlai paratha here, and kebabs and vegetable chops. Stick to the rolls to play safe.
Where: Indiranagar
How much: Rs 300 approx (for two) 
---
Photo: Shutterstock