The splendour, grace, and vibrancy of Indian weddings is well-known. The welcome drink is definitely among the most significant elements of an Indian wedding, considering your guests and attendees are all served this at the very beginning, and it also establishes the tone for the remainder of the wedding festivities (in the food and beverages department, of course). Welcome drinks are also an excellent opportunity for guests to mingle and get to know each other before the wedding officially begins. This can help break the ice and create a more relaxed and comfortable atmosphere.
Now, if you happen to have a summer wedding, your guests are going to need something cooling and delightful; something that will give them much-needed relief from the soaring temperatures. For those who live in places with dry climatic conditions, a cool welcome drink is the equivalent of finding an oasis in the desert. So, without further ado, here are some of our top picks for welcome drinks to serve at your wedding. Save this list now if you're planning your wedding menu. 
Welcome drinks for Indian weddings
1. Thandai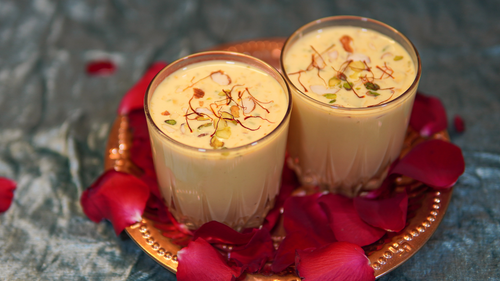 Thandai is as traditional as it gets and is an ideal welcome drinks for weddings, too. It consists of a mixture of milk, almonds, and spices including cinnamon, cardamom, and saffron. Thandai is served cold and can be topped with pistachios or rose petals as garnish. Because it is thought to have cooling powers, it is offered at weddings as well as during Holi celebrations. If you have a summer wedding, definitely consider this as an option. 
2. Lassi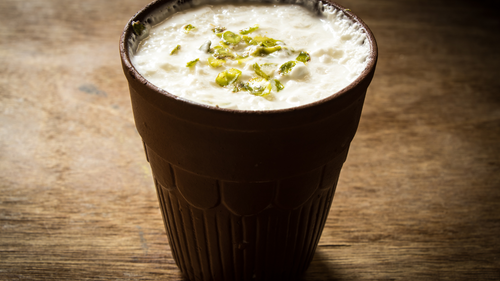 The yogurt-based beverage, which we all know as lassi is delightful as a welcome drink for weddings. It is a cool beverage made with yogurt, sugar, and water. Mango, rose, and saffron are just a few of the many ingredients that can be used to flavour this traditional drink. It can be topped with chopped nuts or a sprig of mint and is often served chilled.
3. Nimbu Pani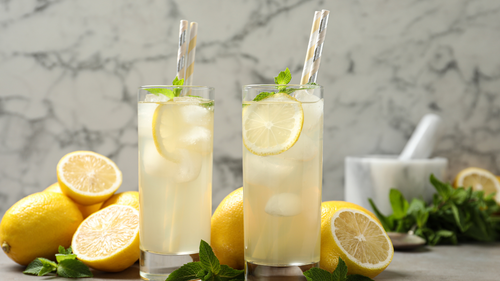 A simple welcome drink that works well for weddings is nimbu pani, or lemonade. As it is made with sugar, water, and freshly squeezed lemon juice, it helps replenish the electrolytes in your body in the summer. Spices such as cumin powder or black salt can be used to flavour nimbu pani. Top the drink with a lemon or mint sprig, serve it chilled.
4. Aam Panna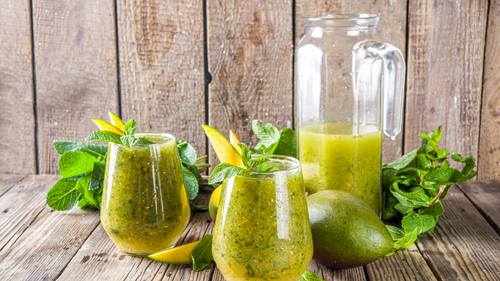 Raw mangoes, sugar, and spices like cumin and black salt are used to make the revitalising beverage known as aam panna. It is a crowd favourite throughout the summer and is ideal for Indian weddings held around this time as it's cooling and packed with flavours. Interestingly, aam panna also boasts of having health benefits. A slice of raw mango or some mint leaves can be added as a garnish to the chilled drink.
5. Chaas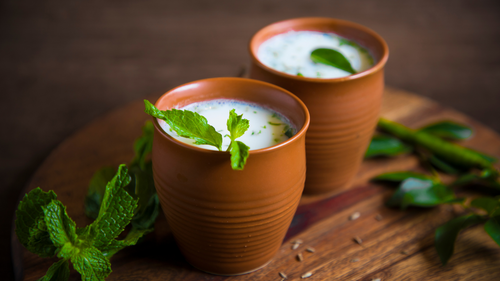 Traditional drinks like buttermilk or masala chaas are excellent for weddings. Yogurt, water, and seasonings like cumin powder and black salt are used to make it. The saltier cousin of the sweet lassi (see what we did there?), masala chaas is made with ingredients that also aid digestion. 
6. Jaljeera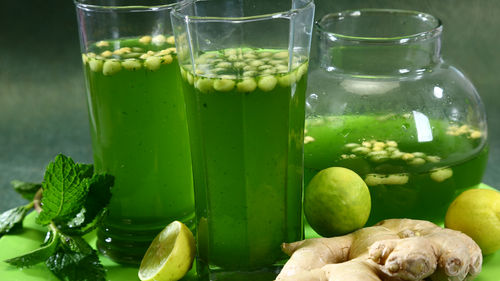 A popular beverage called jaljeera is an excellent welcome drink for weddings. Mint leaves, cumin, and coriander are used to make this refreshing drink that's super light, and as a matter of fact also great to speed up the digestion process. If you have a rather elaborate food menu, we suggest keeping this drink on it for sure. 
7. Sherbet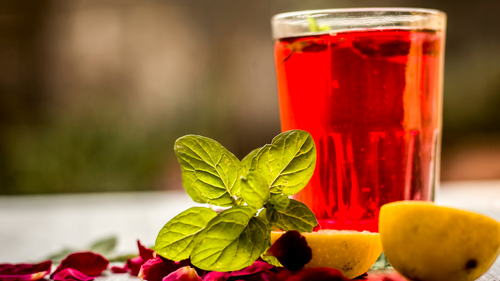 Another beverage, perfect as a welcome drink for weddings, is the ever-popular sherbet. It is made using a blend of fruits, including rose, sandalwood, and khus. Sharbat is served cold and can be decorated with a fruit or mint sprig and is an all-time, all-season hit.
Planning your big day can be frantic, chaotic, and beautiful, all at the same time. That's why it's good to have some wedding planning tips handy. Food at a wedding is the most crucial step to ensure your guests have a good time, so here's a wedding food guide to make this step a whole lot easier.
---
Photo: Shutterstock