Since the pandemic, the restaurant industry has had it very tough. While businesses all across have suffered immensely due to lockdowns and because of the general lull all over the world, the restaurant industry, in particular, has had a hard time. Over and above the challenges of operating through lockdowns, difficulty in sourcing ingredients, keeping up with the increase in costs and losing trained employees, and the lack of support from the government compounded the problems faced by restaurants.  
"Thirty percent of restaurants in India have shut down permanently, and one-fourth of the workforce have lost their jobs," states Zorawar Kalra, founder and managing director, Massive Restaurants. "We have very many challenges, as we are an industry that is extremely vulnerable, with little to no support from the government and its agencies. The biggest reason for that is that we don't fall under any one specific ministry, and so we are no one's problem," laments Minakshi Singh, co-founder and CEO, Sidecar India. "The amount of paperwork, and bureaucracy we deal with, in itself, is astounding. Over and above this, to successfully be running this business takes a lot of grit, as our costs are very high and ROI is very low," she adds.
Yet, despite their struggles, many restaurants have survived! Now that most dining-in restrictions have been lifted, it's time for us to show some love and support to our favourite restaurants. We spoke to some of the top restaurateurs in the country who highlighted some very simple and effective ways to lend our support.
1. Go out and dine at your favourite restaurants
If there's one unanimous advice from all the restaurateurs, it is this: "Go out and eat at your favourite restaurants," says Manish Mehrotra, corporate chef, Indian Accent Restaurants, New Delhi and New York. And every restaurateur that we spoke to echoed the same. Chef and co-owner, Diva Restaurants, Ritu Dalmia adds: "Restaurants have been part of many special moments and celebrations over the years for their patrons. Now is the time that we need your support!" And the best way to keep a restaurant running is by giving them your business.
2. Order in from your favourite restaurants
Over the last two years, many restaurants that did not offer home deliveries prior to the pandemic have adapted to cater to this demand. "Cater from us for your private parties or order from our pantry," stresses Dalmia. Many restaurants devised DIY kits of their signature dishes or started bottling their 'secret sauces' and made them available to be purchased online. So you can stay in the comfort and safety of your home and still support restaurants by ordering in or buying their products.
3. Don't scrimp on tips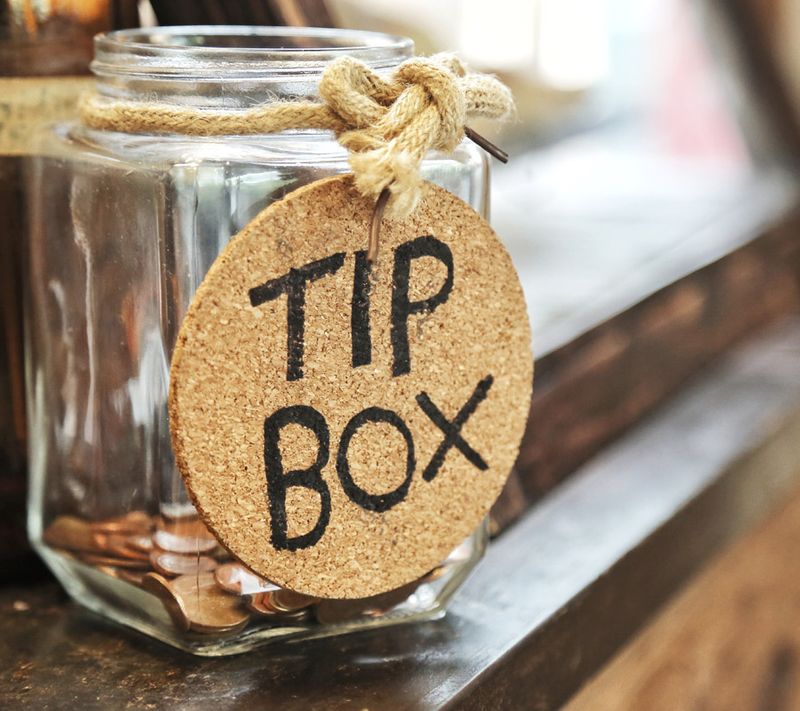 Since a lot of the restaurant staff has had to deal with salary cuts, a generous tip goes a long way in truly helping them. "This is the time to loosen your wallets," says Dalmia. Mehrotra goes a step further and requests not to have the service charge removed from the bill. Since, according to government regulation, service charge is voluntary and not mandatory, it leaves some diners confused. "The service charge or tip is split across the board, including the front of the house as well as back end staff," he explains. Mehrotra further clarifies that if you are paying the service charge, you need not pay an additional tip. "In the absence of a service charge, a 10% tip is perfectly acceptable in India. In the USA, this amount is usually 20% of the bill amount," he adds.
4. Show up on time for your booking
Diners should avoid making multiple reservations and if they want to cancel a reservation, they should ideally do it 6-8 hours prior to their booking."Now more than ever, we need guests to be more mindful. Each last-minute cancellation affects the restaurant a lot more than the guest could imagine," says Gauri Devidayal, director, Food Matters Group. "Call instead of just not showing up—it may not mean much to you, but it'll take up just a minute of your time and save us a lot of trouble," adds Aditi Dugar, founder & director, Masque and Sage & Saffron. 
For smaller restaurants, ones that are in quieter spots and don't get a lot of walk-ins, or ones where reservations are preferred, these little courtesies go a long way. "If you can inform us when you're running late, we may be able to accommodate some people who are on the waiting list, instead of keeping tables empty," says Rakshay Dhariwal, founder and MD, Pass Code Hospitality.
5. Be kind to the restaurant staff
According to Mehrotra, being polite is "basic decency"! "Please give respect to everyone's work, and always remember that no one is below you," he says. Also, just co-operating with the restaurant staff while they follow the new safety protocols is helpful enough. "We still need to scan temperatures and request people to wear masks when they enter our restaurants, which they may remove once they're seated at their table," explains Dalmia. Instead of creating a fuss, showing a little support to the staff while they're simply doing their job will be appreciated. "As a rule of thumb—and this is not specific to restaurants—just treat people the way you would expect to be treated. Eye contact and a smile can go a long way," adds Dugar.
6. Do some research before going to a restaurant
When choosing a school for your child or deciding on a doctor to get treated by, everyone does some research. Doing the same before going to a restaurant is a helpful practice. "Please familiarize yourself with the menu and pricing before going to a restaurant," requests Mehrotra. He has witnessed many diners waste time, and even argue amongst themselves while placing an order. Most menus are available online as well as the price of dishes, approximate cost of a meal, and so on. If you are going to a restaurant for the first time, it is better to be aware of the kind of meal that you can expect, as well as have an idea of the amount you'd end up paying. This makes the entire experience more pleasurable and avoids any kind of shock while browsing the menu.
7. Be open to paying for reserving a table
A practice that is followed by many fine restaurants all over the world is to take a certain amount of advance while booking a table. Yet, it comes as shock to diners when restaurants in India try and follow the same. While restaurants like Indian Accent, The Table and Masque have been charging for reservations since a few years before the pandemic, it has become even more important now for all restaurants to adopt this policy to reduce the risk of no-shows. "We have a strict policy to charge for cancellations for large groups, which has been in place for over five years now. If we get a booking of 10 to 12 people or more, we charge a deposit of Rs 1000 per person and if they cancel 72 hours prior to their booking they get 100% of their deposit back. If they cancel 24 hours prior they get 50% of their deposit back and if they cancel at the last minute, they don't get their deposit back," explains Devidayal. Dugar adds that this policy has helped them cut down on last-minute cancellations immensely, and they're especially grateful to the guests that understand and respect the reasoning behind it.
8. If you face a problem, bring it to the notice of the management
Dhariwal feels that since you go to a restaurant to have a good time, and in case there's a spoiler in any form, you certainly have the right to take it up. "Reach out to the restaurant manager and give us a chance to rectify the problem. These days, most managers are empowered to handle these situations to make your experience truly pleasurable," he explains. "If there's an issue with your order, of course, share it with us—but give us the courtesy of pointing it out with patience and decency, and allow us to rectify it and find a solution because we all know genuine mistakes can happen," says Dugar. She further adds that feedback and suggestions are always welcome and help them improve, but requests you to phrase them as such and not as sweeping statements. So, in case you face a problem, first reach out to the management privately and ask for an explanation, response, or remedy—there may be context to the situation that you're lacking, so it never hurts to first have all the information.
9. Use social media to spread the good word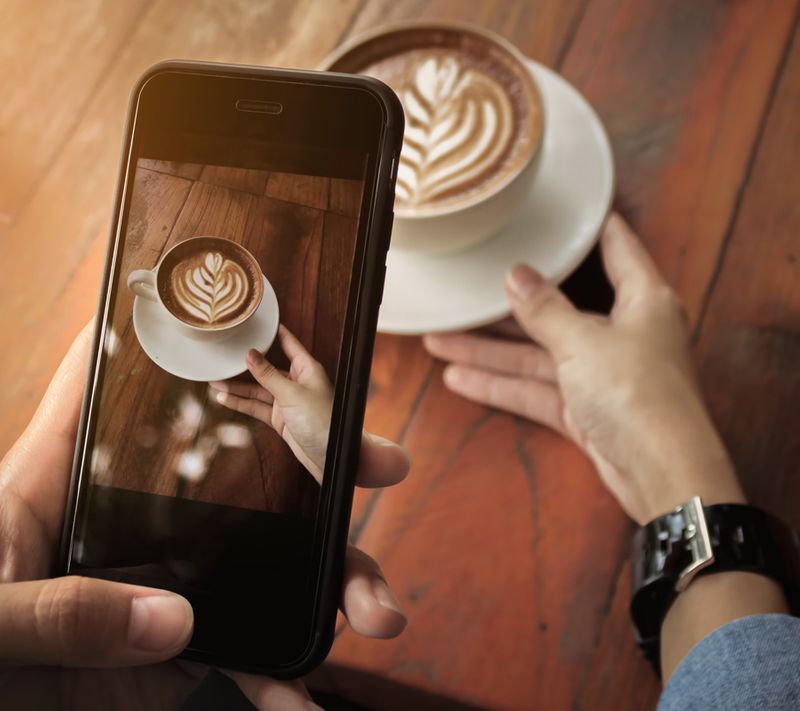 These days, most people like to take pictures of their food. Sharing genuine recommendations on social media certainly helps restaurants in increasing their business. Nothing works better than an organic post or recommendation from an actual guest—be it a review on Google, Zomato or Instagram. On the flip side, Kalra feels, that people may not feel compelled to talk about a positive experience on social media, however, in case they have a bad experience at a restaurant they are more likely to post about it. And just as positive feedback can help a restaurant, a negative review can adversely impact its business. So, the next time you're tempted to vent about a problem that you may have experienced (due to the myriad problems that the restaurant industry is dealing with currently) remember to go back to point 8 above, and give them a chance to remedy the situation.
In a nutshell, we just need some patience to sit back and enjoy the experience of dining at our favourite restaurants, and maybe even try out some new ones. After all, they thrive on providing a service that makes their patrons happy and joyful, which in turn sustains their business.
---
Photo: Shutterstock