Remember the last time you saw a delicious-looking cake and didn't feel like sharing it with anyone, not even your bestie? Well, seems someone up there likes you and has granted your wish. Call them by any name – Bento, mini or lunchbox – these cakes weighing anywhere between 240 gm to 400 gm are taking the internet by storm. And, why not? Not only are they perfect for a party of one or two, and come in aesthetically pleasing designs, they are also gram-worthy! 
The Hallyu wave has already taken over the country and it was only a matter of time that Bento cakes, popularised first in South Korea would make their way here. Bento lunches, common in Japanese cuisine, are a single-portion of home-cooked meals that come in takeaway boxes. The concept extended to cakes and Indian bakers are now offering them to their customers. Here are our recommendations for bento cakes in Mumbai and Delhi. 
MUMBAI
1. January Patisserie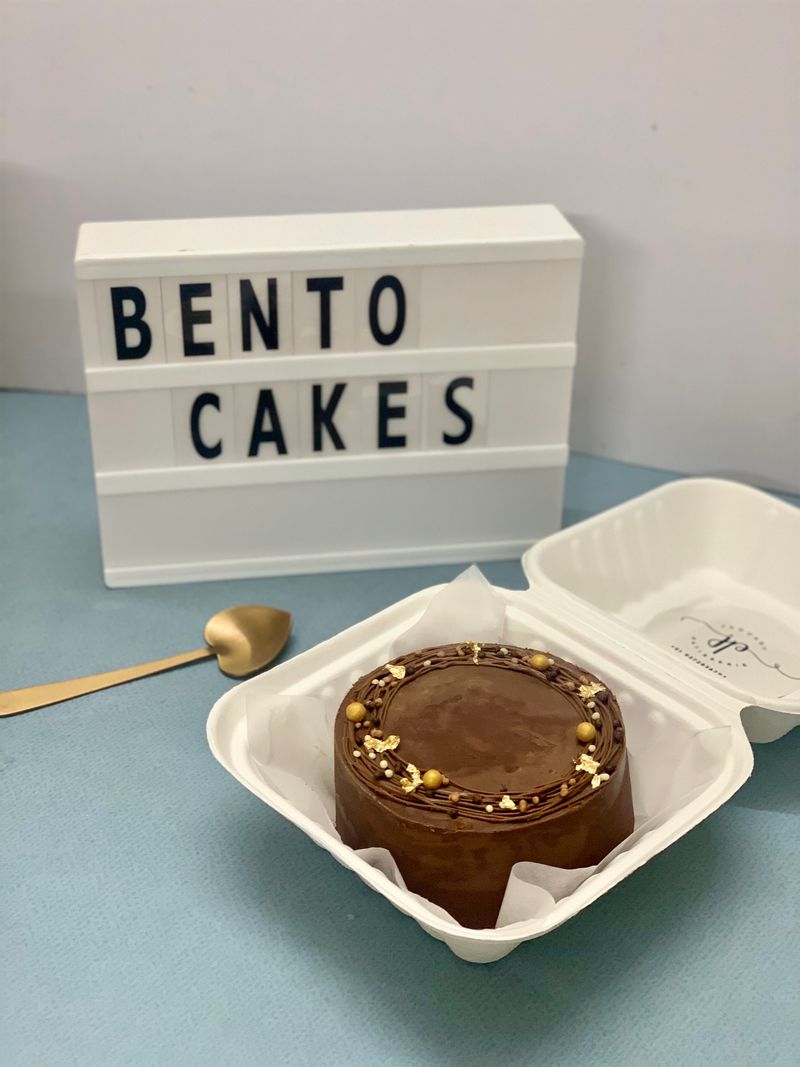 Chef Anchal Malhotra decided to welcome the mango season this year by making some beautiful Bento cakes with the flavour. She believes that the cakes, weighing 300-400 gm each, are perfect for those late-night cravings or if one simply wants to have smaller celebrations at home. Nutella Seasalt, Salted Caramel, Bubblegum, Toffee Walnut, and Peppermint are some of their bestsellers. 
Price: Rs 650 for one and Rs 550 each, if the order is for two or more cakes 
Where to order: Call on 9372836294 
2. Sweet Tooth by Krupa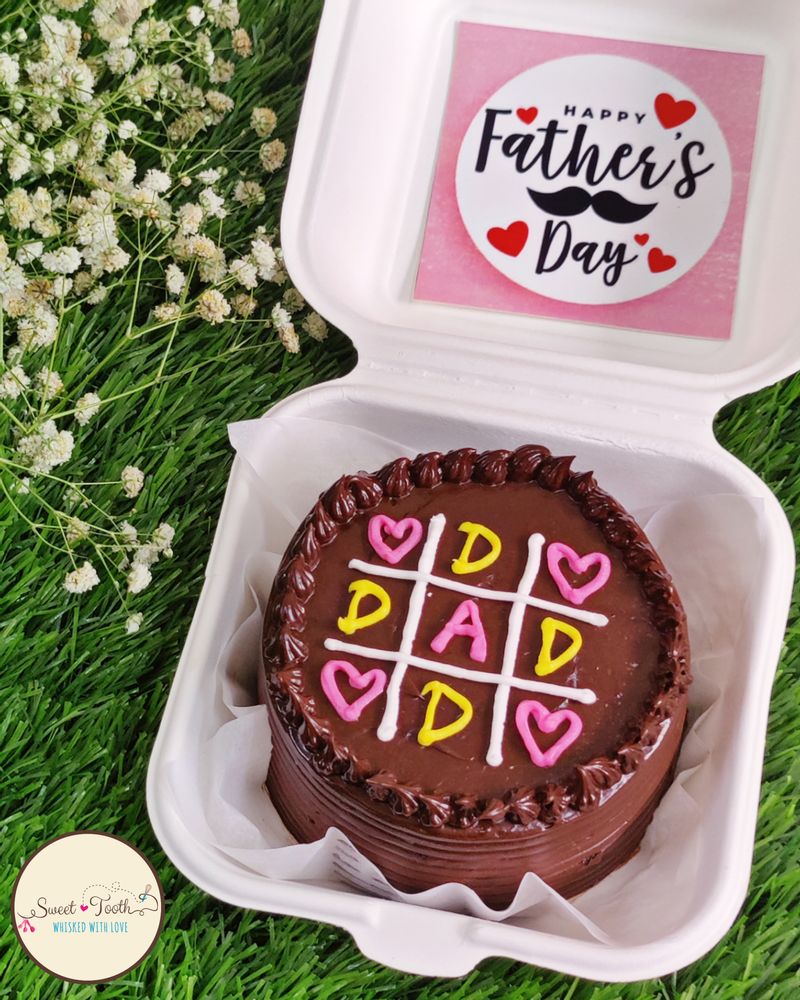 Self-taught home baker Krupa Jhaveri was looking for food trends online when Bento cakes popped up. "Many customers would request cakes smaller than half a kilo and these are perfect. Their cuteness adds to their charm," says the Wadala-based chef who customises the cakes with designs and messages that her clients desire. Weighing approximately 200-240 gm, Jhaveri says they are perfect for one or two people. 
Price: Rs 500 for a single cake
Where to order: Via Instagram or WhatsApp on 8850681239 
3. Chef Guntas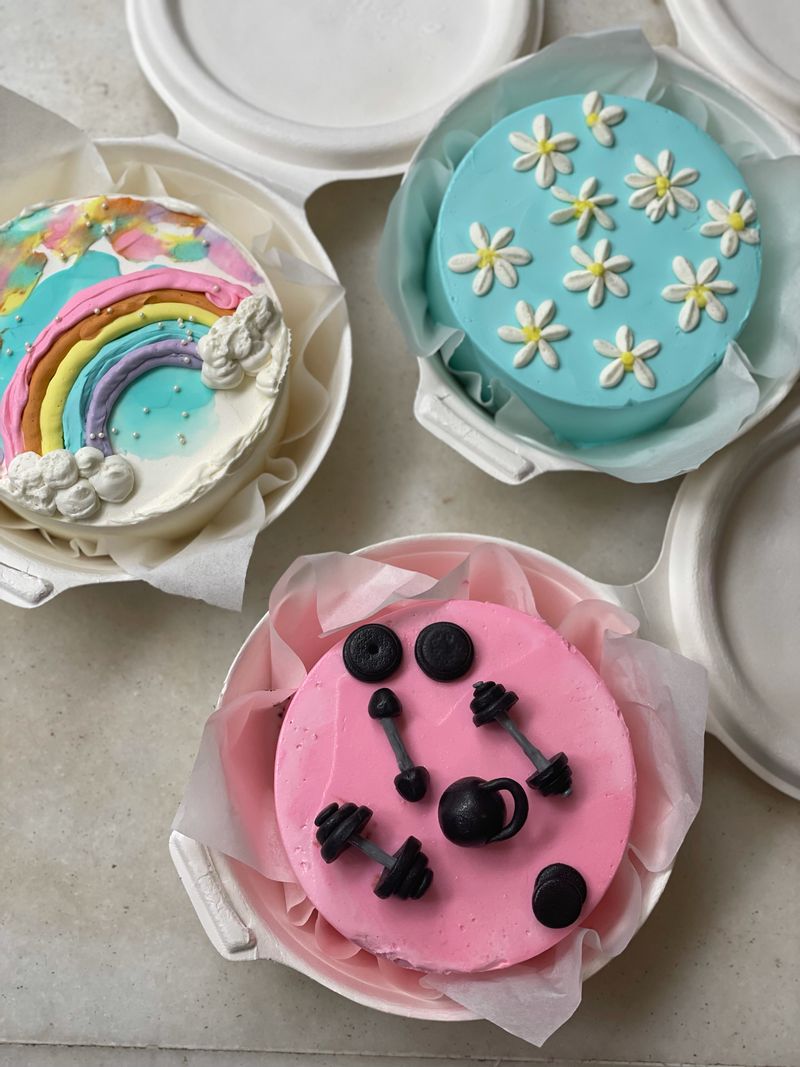 Ever since she started making Bento cakes, Chef Guntas has received a phenomenal response for it. "Customers get very excited to customise the design and even add small personalised elements to it. The sizing makes it perfect for late-night cravings or binge-eating with your girlfriends or partner," she says, adding that some of their hot-selling flavours include Belgian Chocolate, Baileys Infused Chocolate, Vanilla Buttercream, and Nutella Ferrero Rocher. 
Price: Rs 800 and upwards 
Where to order: WhatsApp on +91 98920 20986 or DM on Instagram 
4. Whimsical Baker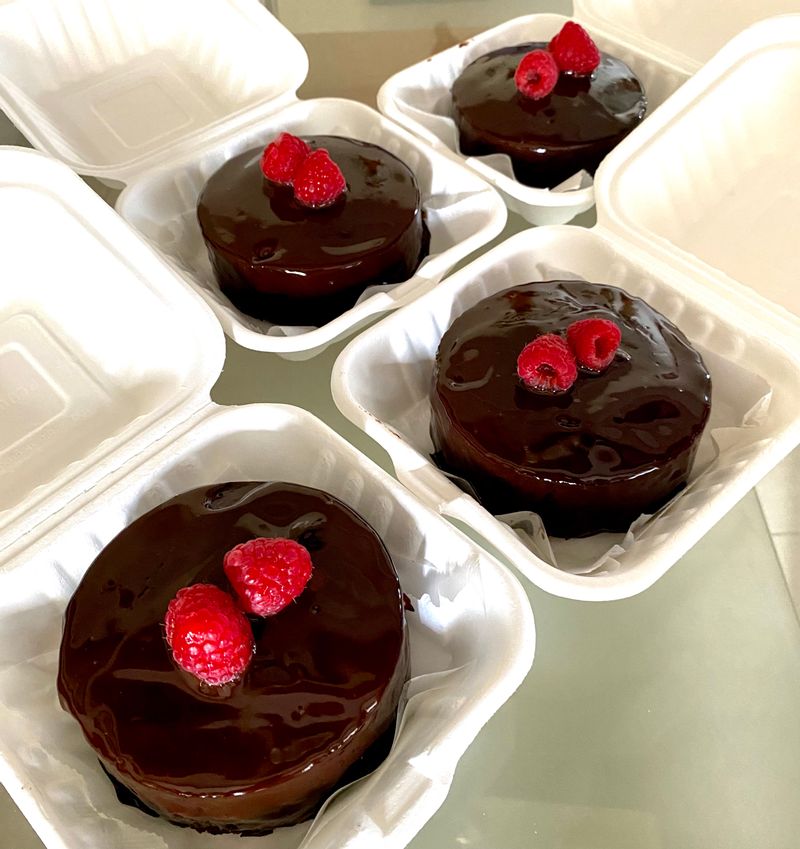 Within a week of taking orders for Bento cakes, Abhishek Thukral had sold 50 of them! "We started with Chocolate Raspberry, Lemon Ricotta with a Mascarpone frosting, and Orange French Yoghurt cake. The Chocolate Raspberry was an instant hit," says the baker who was inspired to try out different flavour combinations rather than just making them look aesthetically pleasing.   
Price: Rs 380-600
Where to order: Visit www.mrwhimsicalbaker.com, DM on Instagram or WhatsApp/call 7738320960
5. Star Anise Patisserie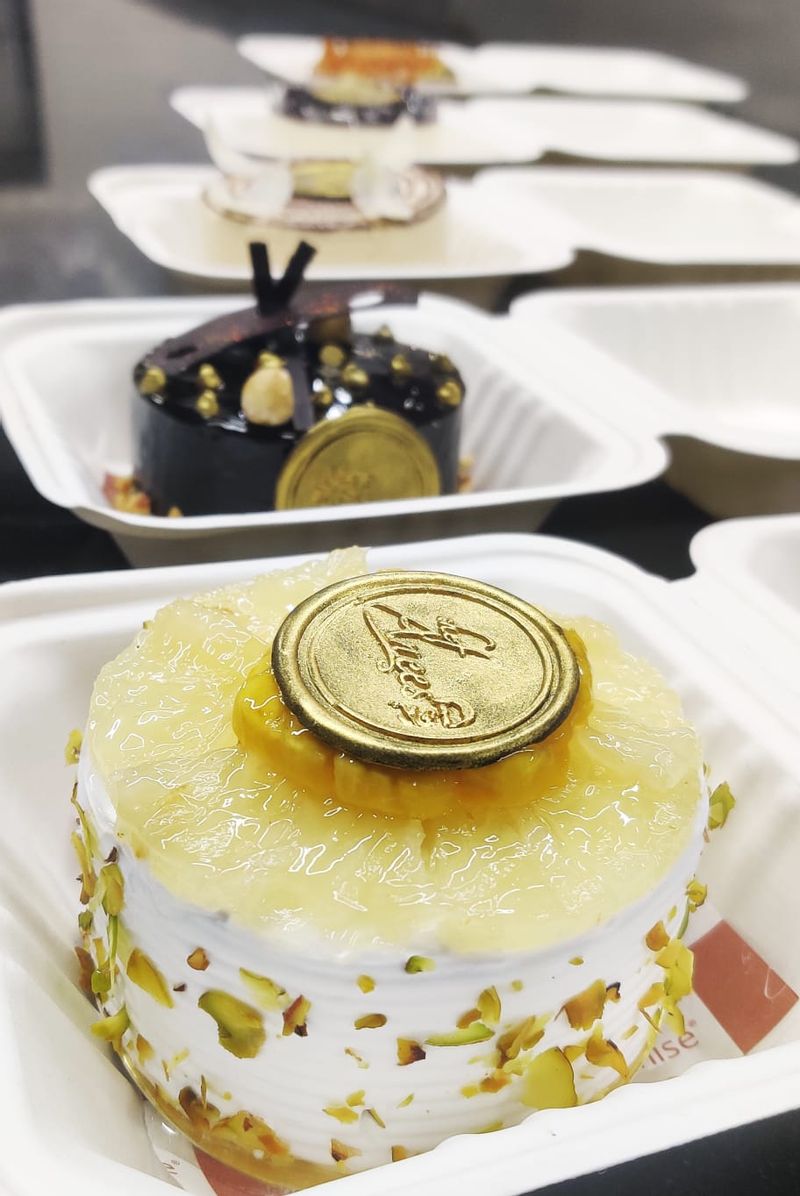 "Turns out, petite, modest-sized cakes can be all kinds of grand and fit right into a Bento Box," shares Chef Anees Khan with a smile. The founder of Star Anise Patisserie makes single-serve cakes in flavours such as Biscoff Cheese Cake, Fresh Cream Pineapple, Blueberry Cheesecake, Dutch Truffle, and Tiramisu which are popular with their customers. 
Price: Rs 355 for a single cake 
Where to order:  Star Anise Patisserie outlets in Colaba and Lokhandwala, Andheri West
DELHI
1. We Bake Love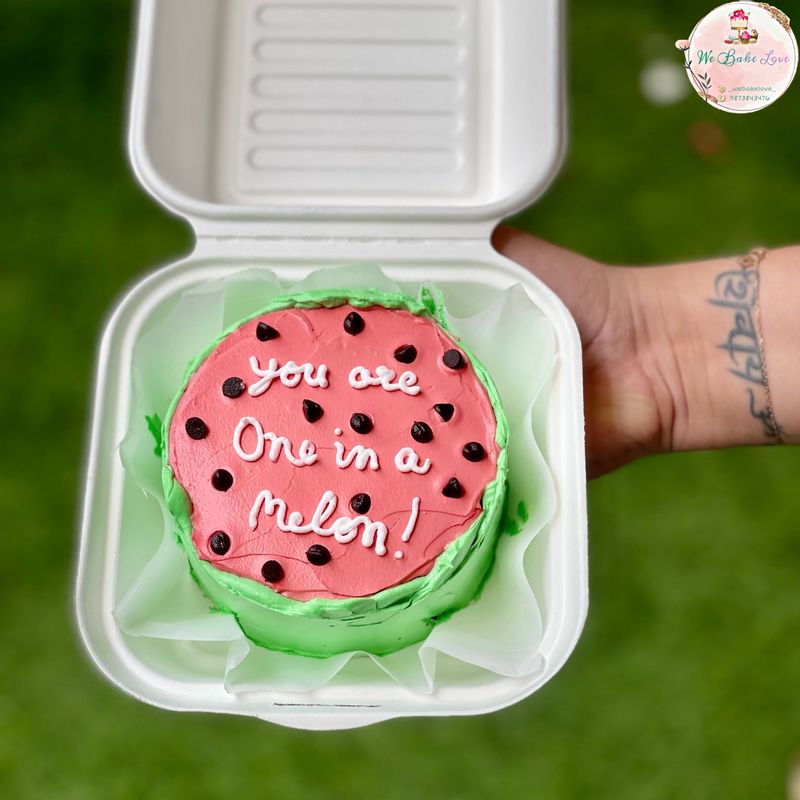 With these mini cakes, Shefali of We Bake Love has found the solution to two problems - prices and delivery. "Smaller cakes are within people's budgets and since they are so handy, one can easily deliver them via services like WeFast," says the home baker. Pretty pastel colours and personalised messages play their part in making them so popular, adds Shefali, who counts Vanilla Biscoff and Belgian Chocolate as some of their fast-selling flavours. 
Price: Rs 500-600 for a single cake
Where to order: DM on Instagram or WhatsApp on 9873843476
2. Bonbella India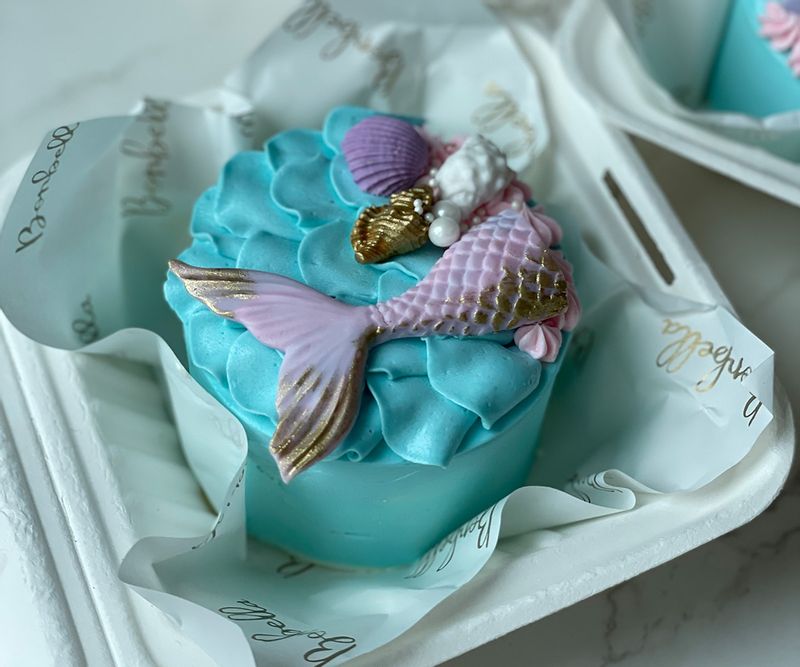 Founder Nimisha Dhingra shares that she started making these mini cakes much earlier for tastings for wedding cakes but it was only in the past few months that she has started retailing them in the form of Bento cakes. "We had the technique and now, it's also a lot easier to explain to customers who are familiar with the latest trends," she says. The small cakes, she reveals, have become popular as return gifts at parties and are a fun thing to have at socially distanced parties. "People don't want to blow candles and then eat that cake, so we make individual Bento cakes for the guests. Each one gets one," she smiles. Place your orders for Crunchy Hazelnut, Cream Cheese & Berry, Lemon Curd, and Cocoa Ivory, among other flavours. 
Price: Rs 1,500 for two
3. Sweet Sprinkle House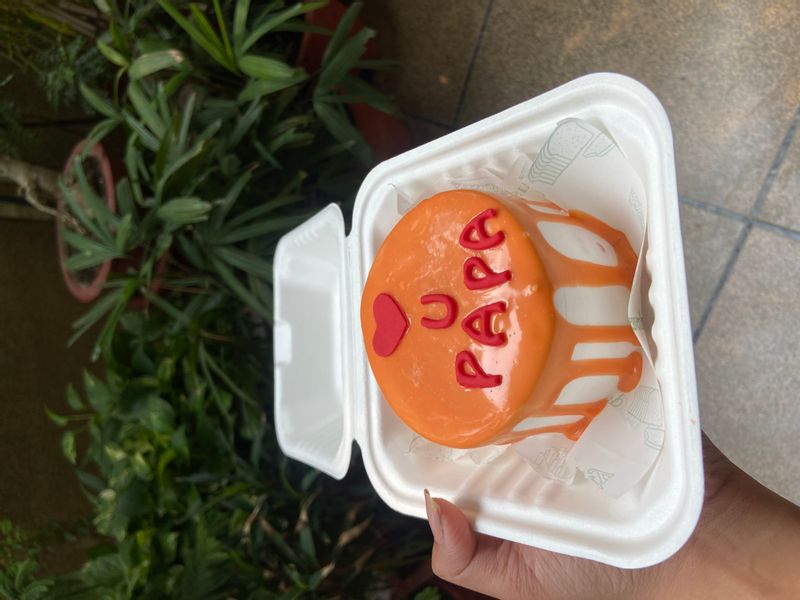 Adding an Indian twist to the international concept, Divya Goel says that she can make Bento cakes in flavours such as Rasmalai Gulabjamun, Motichoor Laddoo and Kaju Katli! "Of course, we also have Bento cakes in other flavours such as truffle, red velvet and blueberry," says the home baker who delivers her delicious products across Delhi and NCR. 
Price: Rs 450 onwards
Where to order: DM/WhatsApp on 8882247032
---
Photo: Respective brands