If you're in Delhi, 'tis the season to be jolly because some of the best bakeries in town are gearing up for Christmas by preparing delectable desserts that you won't be able to get enough of.
After all, what better way to celebrate December 25th amidst the biting chill in the capital city than by sipping on some hot chocolate and digging into a slice of a perfectly-moist fruit cake? Sounds tempting—we know! Which is why we've curated this list of eight bakeries that will satisfy your lust for Christmas desserts.
1. Monique Patisserie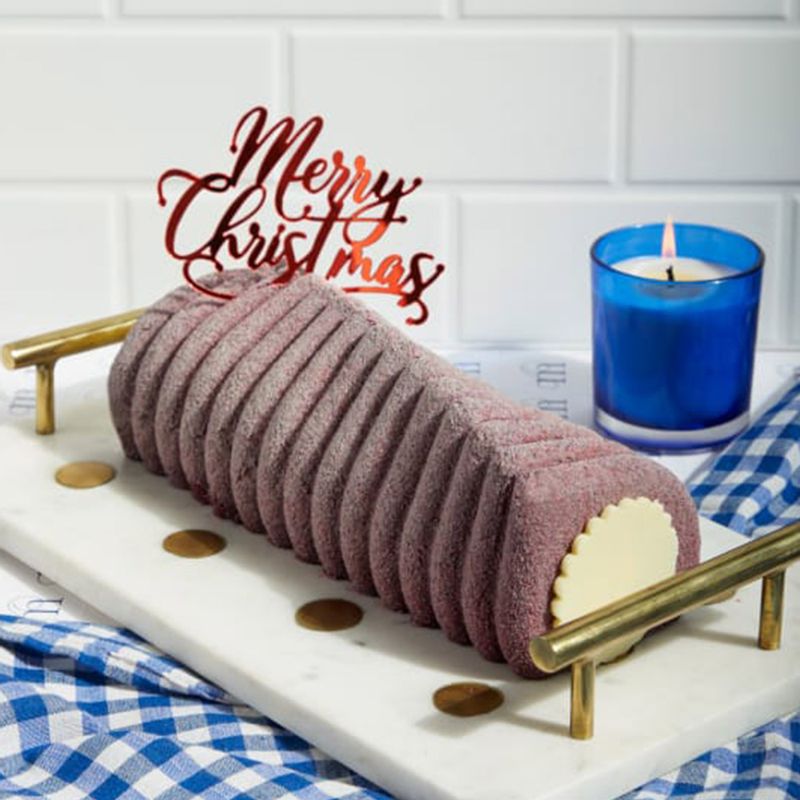 Chef Maxime Montay has been treating Delhi tastebuds to classic French bakes and desserts since the launch of the patisserie a few months ago. So rest assured the Christmas-special treats are bound to be just as traditional and authentic. Choose from a classic Les Galette Des Roi or King's galette—a popular year-end dessert available in flavours such as almond, hazelnut and pistachio. You also have Sablés de Noël made with a mixture of spices and featuring cheerful Christmas symbols, as well as a Belgian-style Bûche de Noël in dark chocolate and salted caramel and a Swiss-style version with blueberry and chestnut. For other assorted bakes, you have traditional gingerbread, made with floral acacia honey and spices, and madeleines—all of which can also be packed into festive hampers.  
Order online
2. L'Opera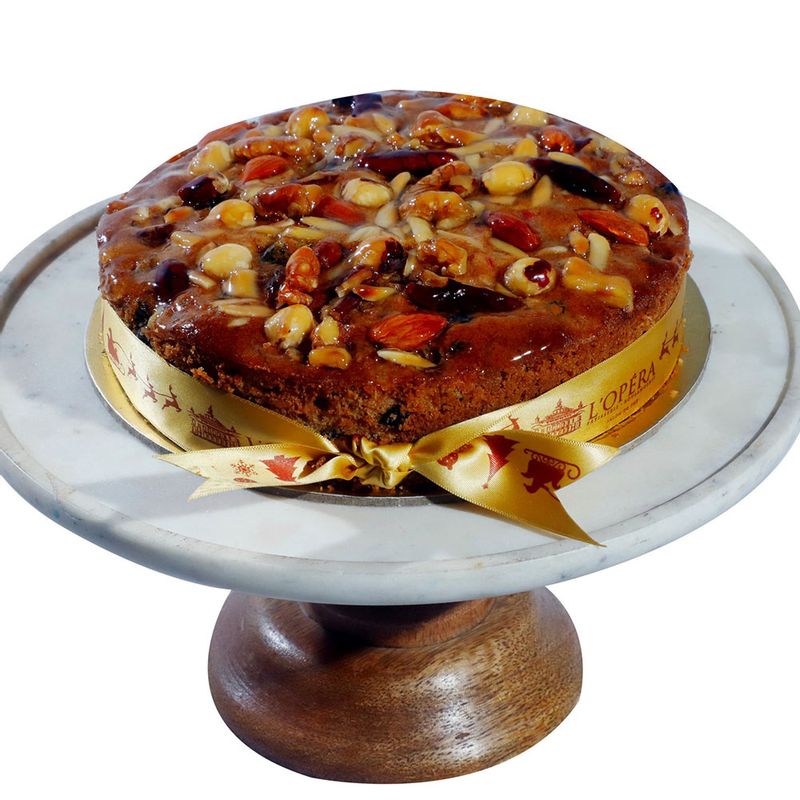 The French-style patisserie is offering several Christmas delights this season that are perfect for gifting or if you're hosting a party at home. The Christmas pudding and plum cakes are popular picks, made with winter spices like cinnamon, ginger, and dried fruits like prunes and figs. You also have the classic fruit cake as well as a traditional alpine nut cake that pairs perfectly with a cup of hot chocolate, and Italian-style panettone made with candied citrus fruits and raisins.
Order online or Call: +91/88000-97255 
3. Taj Palace, New Delhi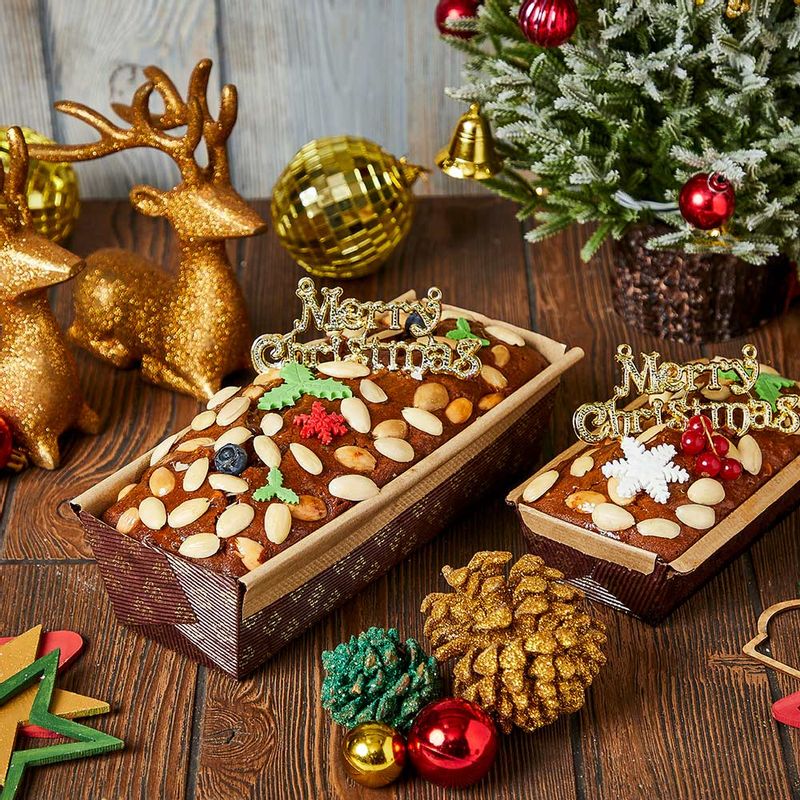 The hotel is offering an assortment of exciting Christmas goodies this season. You can't go wrong with the plum pudding and iced plum cakes, a sure hit with patrons each year—as well as mince pies, dundee cake, a classic yule log, German Stollen and Christmas pudding, all of which you can package into attractive holiday hampers, wrapped up in festive hues.  
Call: 011/6650-3890 and 011/6650-3724to place orders
4. Mr and Mitts Bakery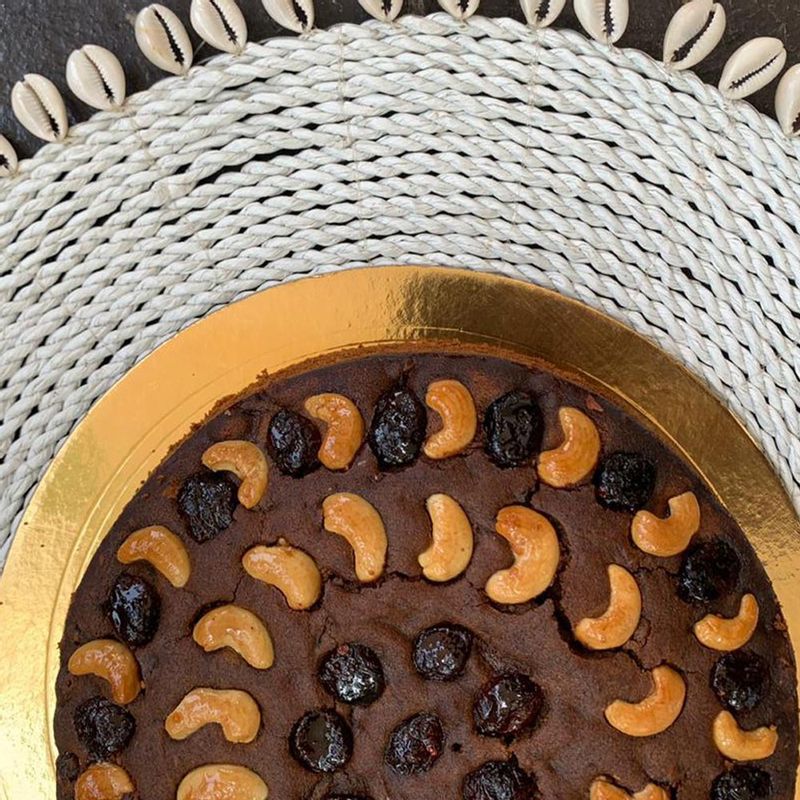 Chef Mitali Sahani creates a variety of confections, most popular of which are her sourdough donuts and other small-batch desserts. This Christmas, apart from doing a classic boozy plum cake, studded with cranberries and raisins, and a gluten-free chocolate mousse yule log—the bakery is also offering assorted festive desserts, such as snowflake cupcakes, reindeer macarons, cookies with gingerbread icing, snowman choux buns, and more.
Order online or WhatsApp: +9198118-01005 
5. The Artful Baker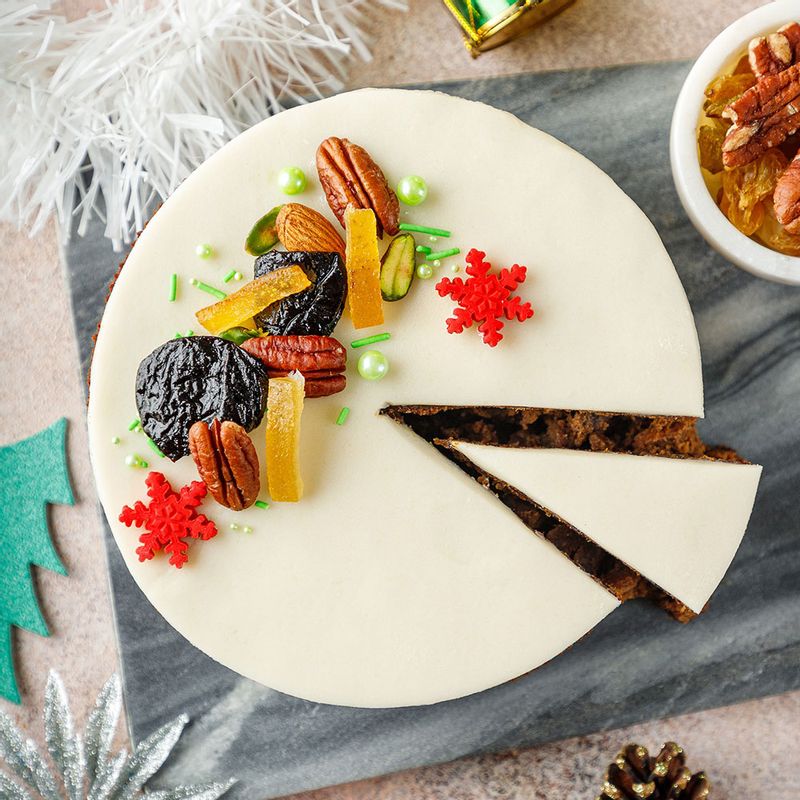 The Khan-market based boulangerie and patisserie is bringing the warm flavours of Christmas to your home, with their special menu listing the ever-popular plum cake with a marzipan twist, spiced carrot cake that's perfect for cozy evenings at home with mulled wine, and a signature chocolate and bourbon yule log. The menu also lists their spin on Christmas flavours, with options such as mulled berry danish, in peppermint and raspberry chocolate or candied orange and pistachio and strawberry champagne cheesecake. Special Christmas cookies are also up for grabs here.  
Call: 011/4350-8332 and +91/88266-64378 to place orders
6. Petite Pie Shop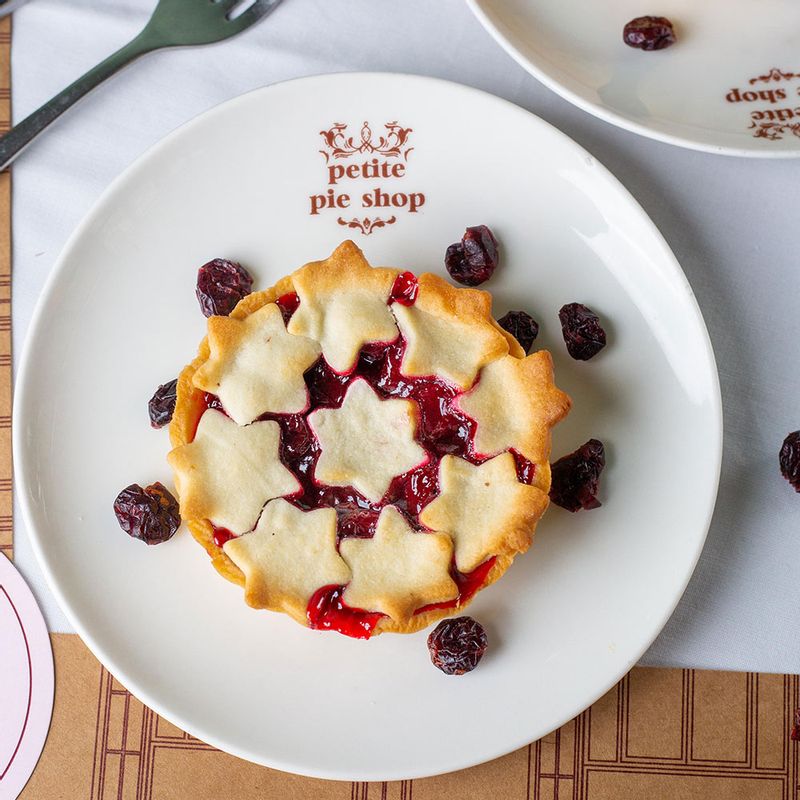 Chef Vanshika Bhatia, who runs her Parisian-style bistro serving up an assortment of sweet and savoury pies, has put together a special Christmas menu with lots to satisfy your sweet tooth. Choose from the boozy Christmas pie with rum-soaked fruits and eggnog cream, a classic pumpkin spiced pie, and cranberry roselle pie—all of which are perfect for this holiday season
Call : +91/81301-12234 to place orders
7. Ambrosia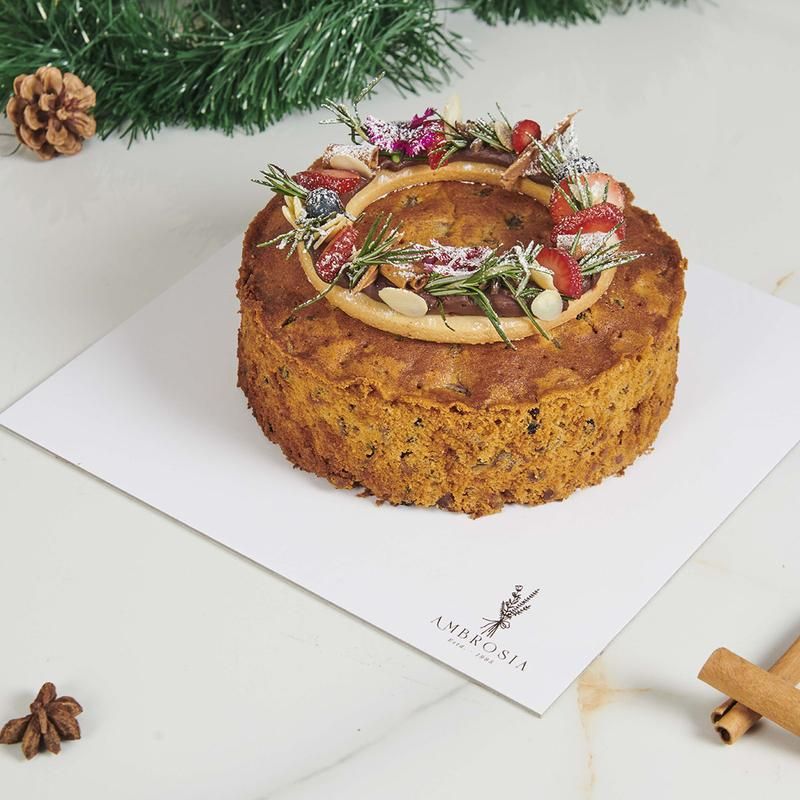 Started as a home kitchen by mother-daughter duo, chefs Ritu Gupta and Radhika Singh, Ambrosia has become a popular pick with Delhi patrons over the last two decades—serving up classic, comforting flavours with their repertoire of ice cream cakes and bakes. For Christmas, they've put out a traditional fruit cake, made with a rum-infused caramel sauce and an assortment of Christmas cookies as well.  
Order online 
8. Honey & Dough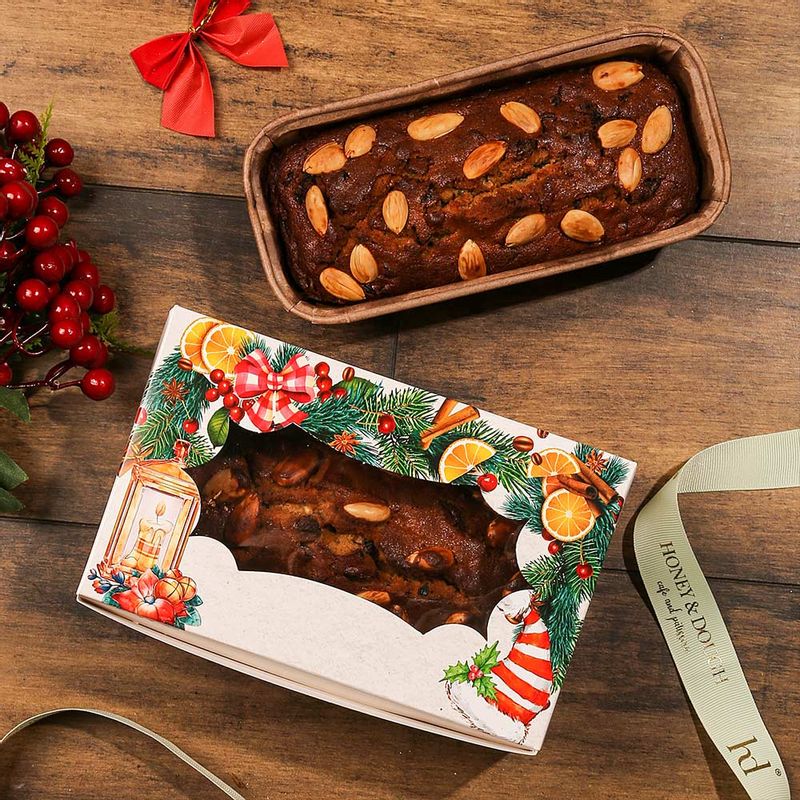 In keeping with the festive spirit, bakery chain Honey & Dough is doing its spin on classics, from a rich and boozy plum cake and traditional Christmas pudding, studded with fruit and nuts, to a moulded chocolate house filled with truffles, rum balls, and gingerbread cookies. You can have these packaged in hampers and have them customised to your liking.
Order online
---
Photo: Shutterstock and featured brands