The month of December is all about being wining and dining. So, say goodbye to your diet charts and indulge in all things sweet, spice, and nice.
If you are a resident of the capital, the chilly winter air now carries the waft of rum-soaked cake, the echo of carol singing, and twinkling lights at every corner—the substantial festive spirit in Delhi just makes you feel glee. However, if you're struggling to find the perfect weekend activity to indulge in or have a hearty Christmas feast, look no further. 
From traditional Christmas delicacies to cosy winter brunches, here are our recommended restaurants and cafes in Delhi serving Christmas special meals for a jolly good time. Make sure you say 'Bon Appetit'!
1. The Claridges
If you want to spend a lazy Sunday afternoon basking under the sun, you might as well pamper your tastebuds too. A curated menu of countless cuisines from across the globe—European, Oriental, and Indian—awaits at The Claridges. A Sunday brunch of warmth and enjoyment, the menu highlights include dim sums, pizzas, a variety of salads and cheese, grills and roasts, and tempura dishes. Our notable picks among the delicacies include grilled chicken sausage with bell pepper and cajun-marinated cottage cheese stuffed steaks. Another garnish on this sumptuous brunch is the ongoing cake-making ceremony which will carry on till Christmas celebrations.
Where: The Claridges, New Delhi at 12, Dr APJ Abdul Kalam Rd, Tees January Road Area, Motilal Nehru Marg Area
Timing: 12:30hrs to 15:30hrs every Sunday
2. Andaz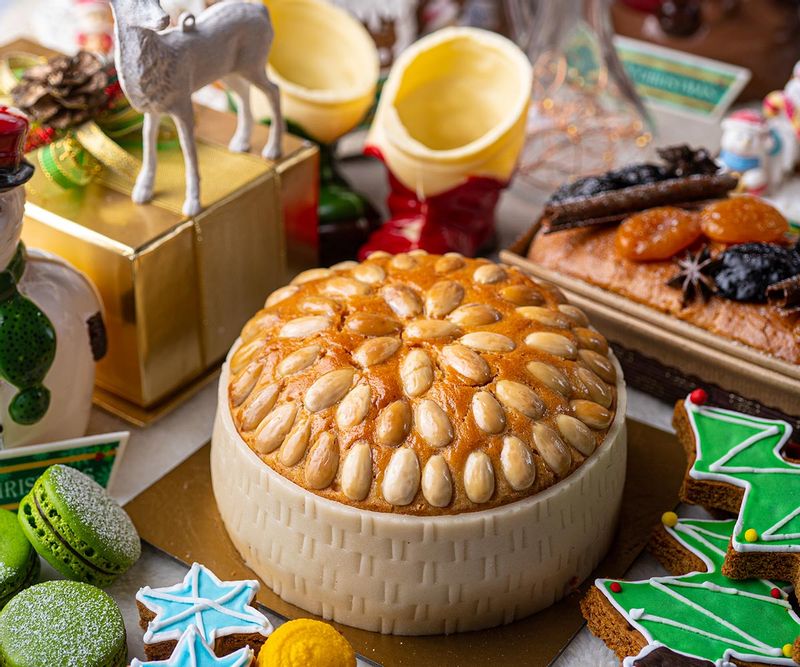 How about an exclusive poolside brunch experience in true style? Well, Andaz Delhi has come up with an exquisite alfresco, poolside brunch experience offering delectable cuisines and spectacular beverages, along with the perfect live music to unwind to. The brunch features international cuisines, grills, Asian combinations, and antipasti and salad counter. The live Asian counter really stands out with its offerings of a variety of dim sums, dumplings, wok-tossed seasonal veggies, and noodles. The mimosa cocktail is another must-have from the bar counter. You know where to go for a fabulous Sunday brunch!
Moreover, with Christmas right around the corner and the aroma of freshly-baked cookies, delicious creamy puddings, and positivity brimming in the air—the place also has specially-curated Christmas hampers, a special wine-and-dine evening on 24th December from 7:30 pm onwards, and a merry brunch spread on the 25 December at their AnnaMayaFoodhall from 12:30 pm onwards. 
Where: The Andaz Delhi at Aerocity
3. Shangri-La
While 'brunch' always meant as a cobbled meal of breakfast and lunch, Shangri-La Eros New Delhi went forward with an innovative experience of 'Moonlight Brunch'. This is a reimagined experience served from sundown until midnight with an eclectic Italian spread as you relax amidst the pleasing moonlit outdoor seating. Their line-up of scrumptious hand-picked Italian delicacies such as antipasti, insalata, artisanal pasta, and curated desserts can also light up your mood.  
Where: Sorrento and Grappa at The Shangri-La Eros, Ashoka Rd, Janpath, Connaught Place
Timing: Every Saturday from 8 pm to midnight 
4. Sly Granny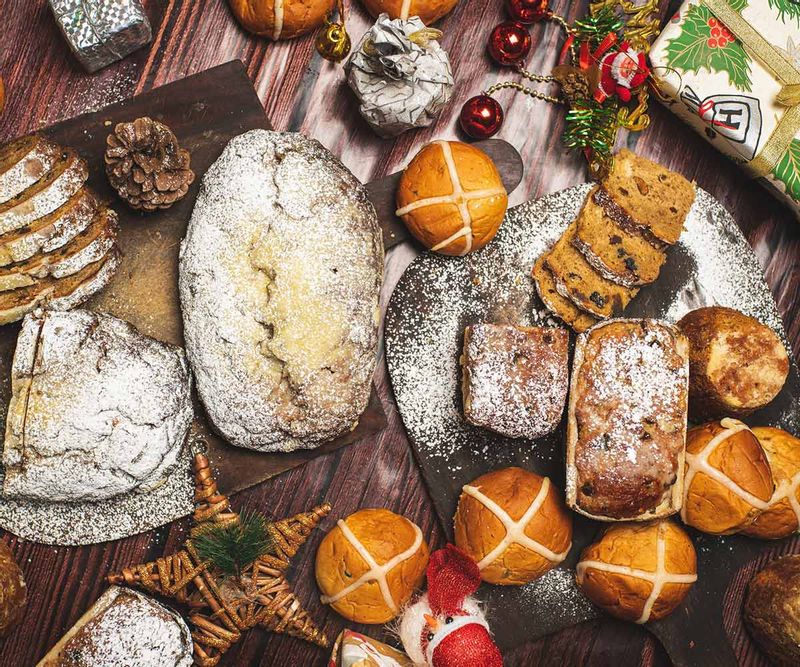 If you aren't jetting off to Goa for Christmas and New Year celebrations, then visit Khan Market's Sly Granny that has decided to bring Goa to its patrons. With a limited-edition menu featuring Goan fare and a selection of winter special dishes, our recommendations would be butternut squash soup and beetroot - chickpeas falafel to start the Christmas fiesta. A special mention needs to be made to their truffled chicken liver pate that comes with tiny yet innovative champagne jello shots that make up for the perfect elevated experience. Just like Goa isn't complete with seafood, dig into the love of seafood here too with butter garlic grilled tiger prawns that makes for a showstopper meal. The special signature cocktail 'a very vodka Christmas' is a simple yet flavourful one that has an indulgent edge and goes well with everything on their special Christmas menu. Get cosied up even more with the special plum cake served with vanilla ice cream having the perfect amalgamation of creamy and cool flavours. So get into that beach Christmas vibe this season, right here in Delhi, from 15 December until 5 January.
Where: Sly Granny at No. - 4, Khan Market, Rabindra Nagar
5. Pa Pa Ya
If you're looking forward to indulging in sumptuous winter Asian food, Pa Pa Ya at Worldmark Gurgaon can delight you with their delectable pan-Asian delights like avocado mango sushi, sautéed leeks and water chestnuts dim sum, California maki sushi, chicken sui mai dim sum, and open bao chicken for tapas that stands out from the rest. A fine assortment of bottomless cocktails and mocktails along with a 'chocolate ball on fire' completes the highly indulgent affair. 
Where: Pa Pa Ya at 2nd Floor, Worldmark, Sector 65, Gurgaon
Timing: 12 noon – 4 pm
6. Tres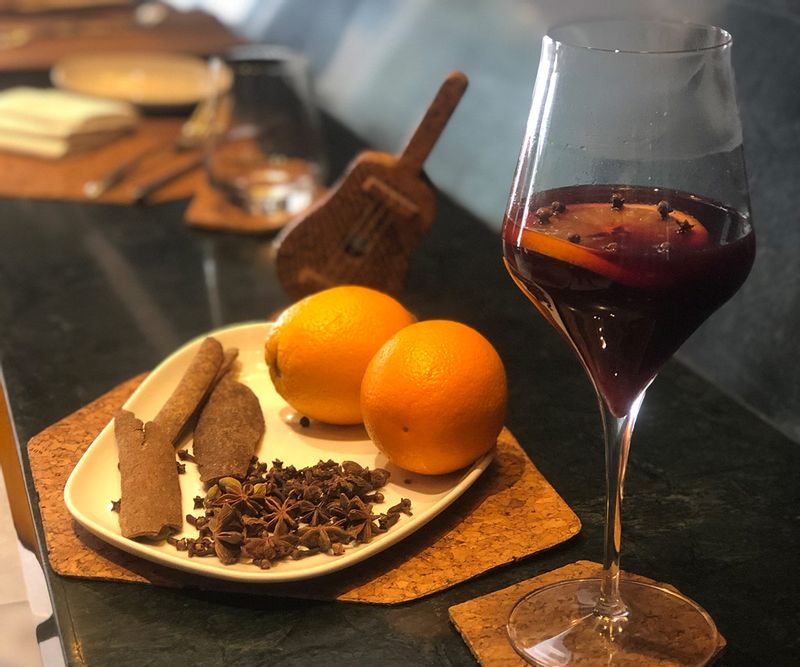 If you're looking forward to celebrating Christmas in an intimate space with fine upholstery, warm colours, and classic design-Tres Delhi is all set to add some extra cheer to the season for you. Enter: 'A Christmas Feast' —a menu fit for kings and queens of red. Starring a sumptuous menu with great panache, there's sage and apple-walnut stuffed sous-vide cooked roast turkey, herb roasted potatoes, cranberry glaze, and plum cake topped with brandy sauce.
Where: Tres at No 23, Block 13, Lodi Colony, New Delhi
7. The Lalit
You can't afford to miss The Lalit's Sunday carnival, curated for the winter, especially if you call yourself a foodie. Snuggle into the cozy and delicious spread, starting with the huge DIY salad bar and healthy starters. Most of the delicacies offered are primarily focused on Italian, Chinese, Middle Eastern, Thai and Indian fare.  The dessert station is quite alluring with lots of delights—from cake to pastries and puddings to moong daal ka halwa and gulab jamun.
Where: The Lalit at Fire Brigade Lane, Barakhamba, New Delhi
Timing: 12 noon – 4 pm
8. The Artful Baker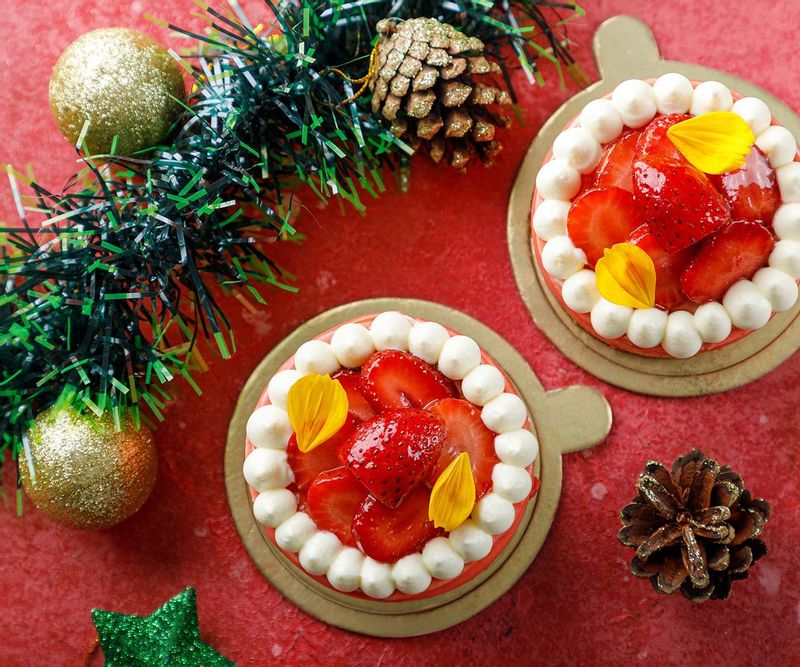 Ushering in the Christmas spirit, this beloved bakery in the heart of the city has introduced a special Christmas menu that feels like a cosy hug. The patisserie whips up perfect goodies like the evergreen plum cake but with a marzipan variant, spiced carrot cake, and signature chocolate and bourbon yule log. A delightful assortment of artisanal bread such as fig and onion brioche and even the traditional German 'Stollen Bread'–buttery goodness stuffed with rum-soaked dry fruits, candied orange peel, warm winter spice, and marzipan—gives you all the right reasons to gorge on this traditional menu already.
Where: The Artful Baker at 13-B, Khan Market
9. The Lodhi
The alfresco seating at The Lodhi boasts itself as one of the places in Delhi to spend a day basking in the glorious winter sun over jovial conversations. With an exquisite winter brunch, it is a delightful pick for Sundays. The menu has been meticulously curated—with everything from fresh fare from live stations including barbeque, teppanyaki, and grills to Indian classics and coastal specialties. Elan at The Lodhi really sets the tone for a blissful brunch experience on a chilly winter afternoon. 
Lodhi's Christmas menu starts on 18th December with a delectable breakfast and a grand brunch on 25th December with the finest cocktails, an array of international cuisines, and seasonal specials whilst a saxophonist and violinist serenade you. Isn't this the perfect setting to savour the festive delicacies?
Where: Elan at The Lodhi, CGO Complex, Pragati Vihar, New Delhi
10. Roseate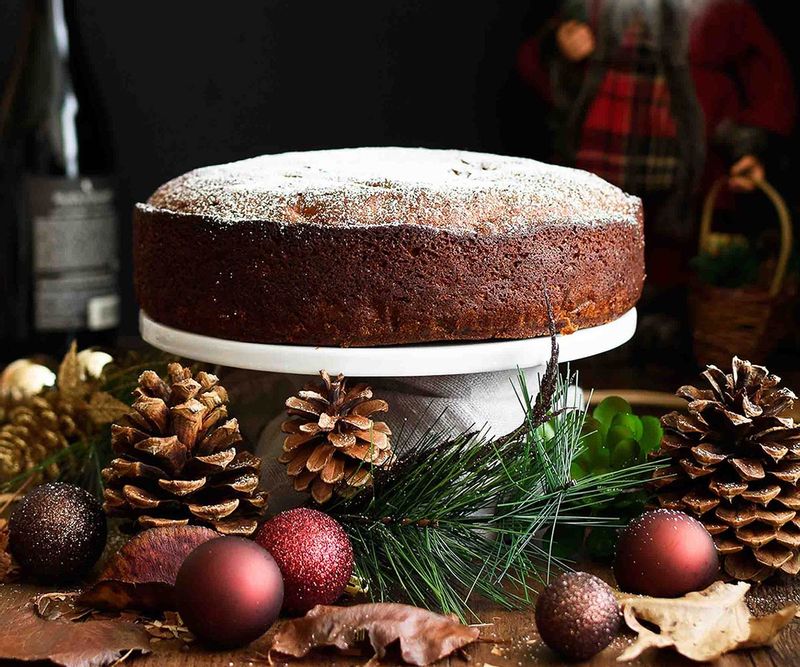 If you're dreaming of elegant Christmas décor, a fun-filled carnival, chef's special festive cuisines and cocktails, and Christmas brunch and dinners—then visit Roseate Hotels & Resorts between 24th to 26th December, as the property has something for everybody. The restaurants will be offering a delicious buffet featuring festive delights, paired with unlimited house pours. There would be a live band and a cheerful Santa too to add to the fervour.
Where: Roseate Hotel at National Highway 8, D Block, Samalka, New Delhi
11. Sana-Di-Ge
Missing the cool coastal breeze? Sana-Di-Ge in Delhi offers a warm, relaxed environment taking you on an authentic coastal cuisine journey for Christmas. The exquisitely-set menu comes with glasses of mulled wine, complimentary rum plum cake, and a perfect assortment of South Indian delicacies like prawn chilli fry, chicken ghee roast, anjal curry, assorted bread, and coconut rice. Vegetarians need not despair as the set menu has very tempting paneer ghee roast, lotus stem kalimirchi, mushroom sukka among others.
Where: Sana-Di-Ge at 22/48, Commercial Centre Malcha Marg, Chanakyapuri
12. Saga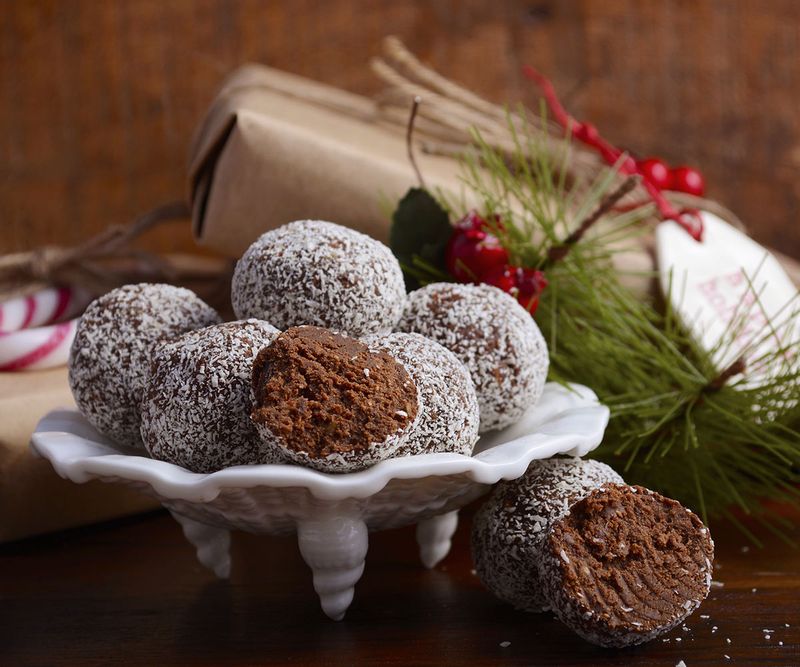 There's no better way to celebrate Christmas than with a hearty gourmet brunch in the background of lush green Alfresco and live music. And Gurgaon's Saga is a spectacular choice for the same. Bring in the holiday spirit with their gourmet Christmas brunch having unlimited delectable tapas and mains which includes options like winter vegetable strudel, masala goat kibbeh, cilantro cauli cream, vegetable ishtu and more and of course, a delectable choice of desserts. Available only on 25 December, don't forget to gorge on sumptuous desserts like rum balls and sticky date pudding with ice cream.
Where: Saga at Vatika Atrium, Golf Course Road, Sector-53, Gurugram
Timing: 12:30 PM - 3:30 PM
13. Vivanta
If you thought Sunday brunches are just for exquisite delicacies, Vivanta New Delhi, Dwarka just did away with the regular 'brunch' concept to bring tarot readers and professional caricaturists as you munch on delectable fare. With a social and gastronomic fiesta, our pick would be the dessert station that offers a wide variety. 
Where: Creo at Vivanta New Delhi Dwarka, Service Rd, Sector 21, Dwarka
Timing: Every Sunday from 12.30 p.m to 3.30 p.m
---
Photo: Sly Granny; Featured Brands