Herbal tea is a super drink you didn't know you needed in life. Packed with the goodness of organic herbs that have a wondrous impact on our health, these teas are a god-sent gift to mankind. Be it a morning detox drink for glowing skin or as a digestive after a heavy meal, these teas provide a gamut of benefits to the body. Unlike milk and sugar-loaded chai, herbal tea benefits the body by healing from within. Consuming these power-packed teas boosts skin and hair health. So if you've been dreaming of clear skin and luscious tresses, here's your cue. Packed with antioxidants that slow down the ageing of the skin, prevent radical damage, and give you a flawless glow, these health teas are also quite delicious. If you can brew your tea, great. But if you're lazy like us, grab ready-to-dip tea bags so you can have them even on the go.
7 herbal teas to add to your daily diet
1. Green tea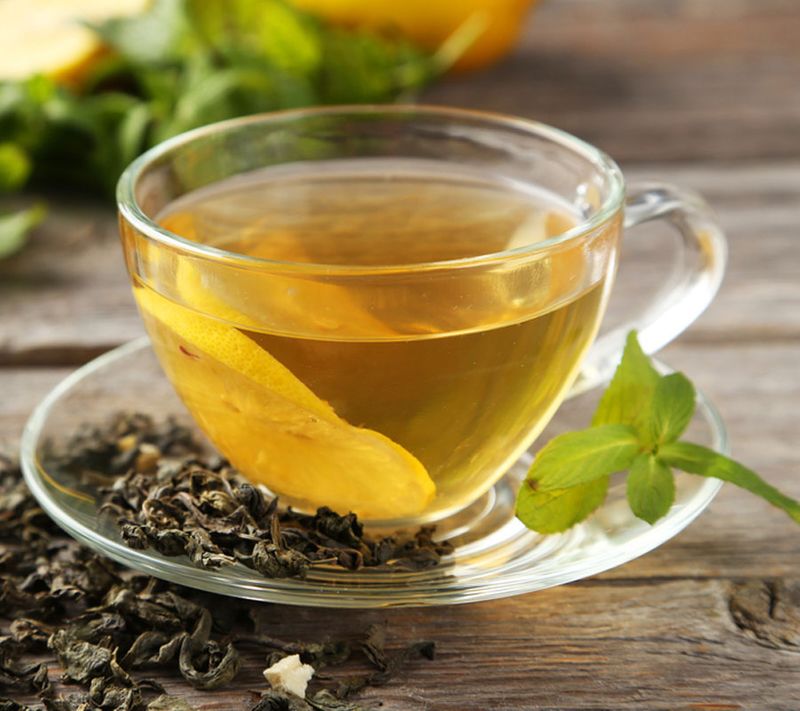 A crowd pleaser, if you haven't tried herbal tea before, it's best to start with a serving of this natural tea. A magical household staple, green tea's benefits for hair and skin are aplenty, making it a potent brew to have daily. Loaded with antioxidants that detoxify the skin for a soft, supple glow, natural green tea doubles up as a beauty tea. Have it as a morning detox drink for weight loss, or apply it topically to reduce dandruff and add lustre to the hair. You can also try these natural home remedies for skin care.
2. Dandelion tea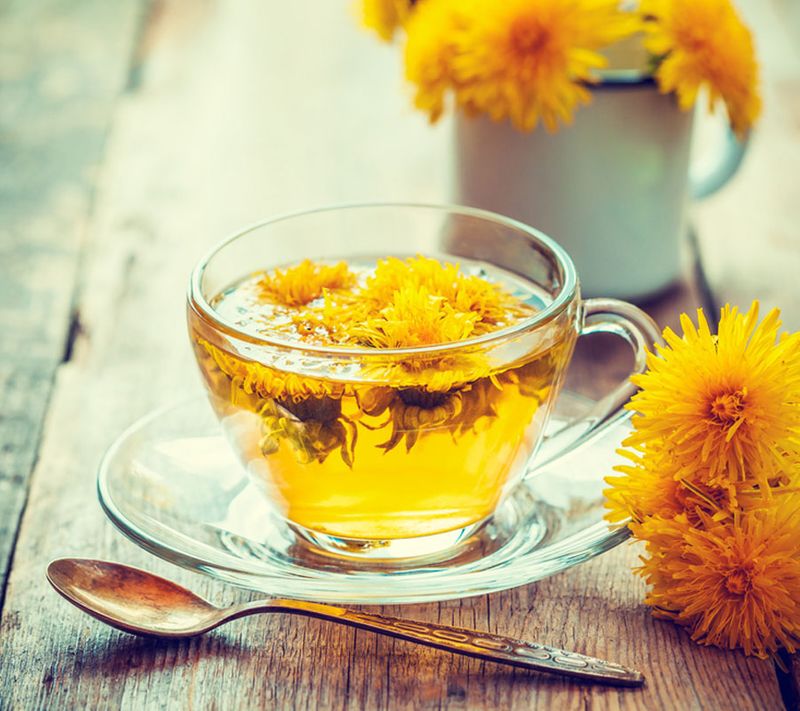 A tantalising addition to your palette, dandelion herbal tea is an acquired taste that comes with a bounty of benefits. Rich in antioxidants that fight skin ageing, the tea also nourishes the hair with iron, magnesium, biotin, calcium, and potassium. Consume it as a morning detox drink for glowing skin and healthy hair growth.
3. Lavender tea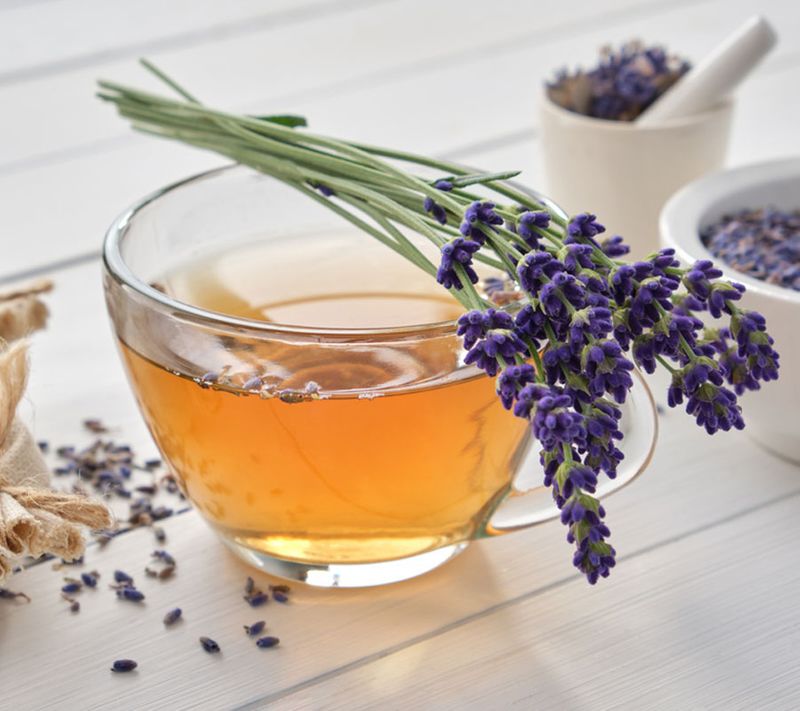 If you suffer from intense hair fall that is triggering dangerous levels of anxiety, then try lavender herbal tea. A tea for hair growth, its aromatics will calm your nerves while anti-inflammatory properties fight dandruff to reduce hair fall and soothe the scalp when applied topically. Consuming lavender tea regularly detoxifies the skin and keeps you glowing from within.
4. Rose tea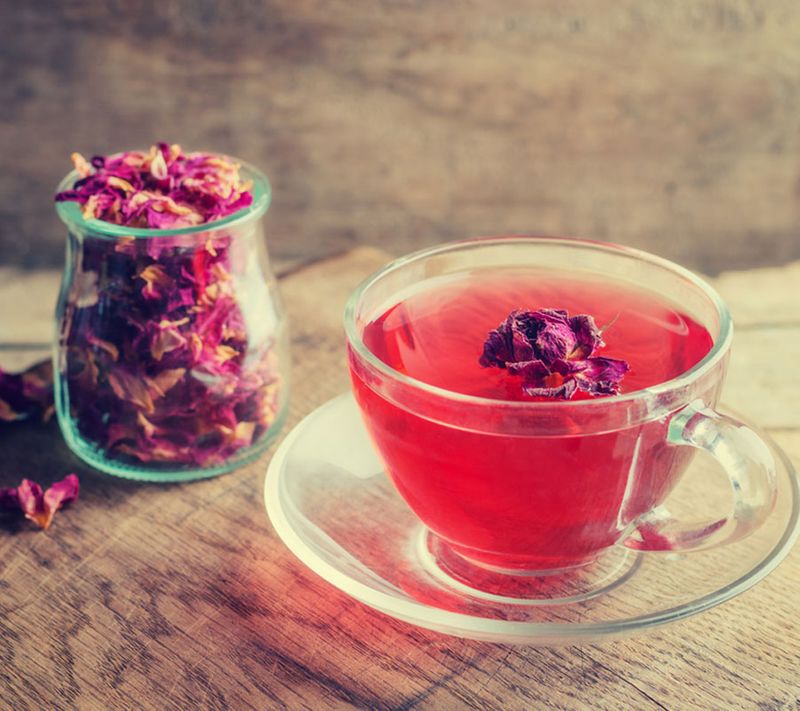 If you enjoy stepping out to smell the roses, you're going to love this rose tea. Smelling like a bouquet of roses in a cup, this herbal tea is loaded with antioxidants that fight fine lines, dullness, and wrinkles. To it simply, rose tea is nature's retinol. Vitamins A, B3, C, and E in  rose herbal tea maintain scalp health and promote new hair growth.
5. Spearmint tea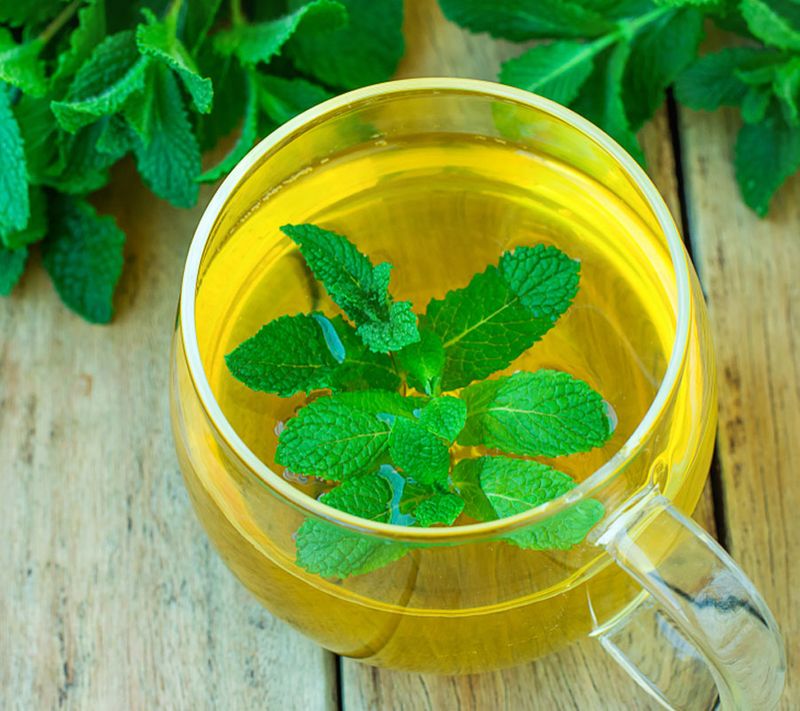 A popular morning detox drink for glowing skin, Spearmint tea is a natural cure to treat hormonal acne and pesky hair on the face. Its antifungal and antibacterial properties help reduce scalp irritation and dandruff. Now if this isn't a magical tea, we don't know what is. For more natural hair care tips, raid your kitchen to nourish those tresses.
6. Ginger tea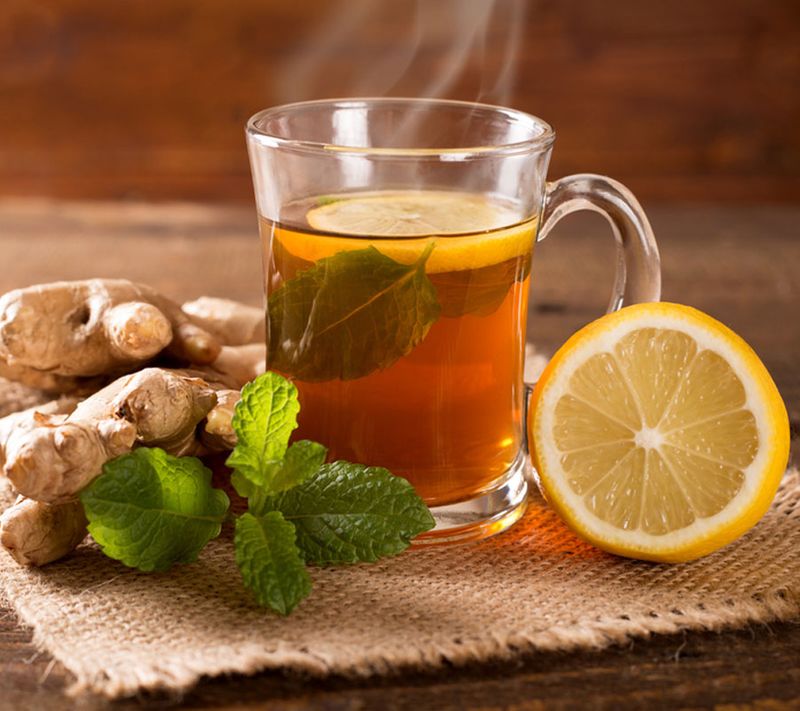 An easy herbal tea to brew in your kitchen from scratch is ginger tea. A highly undervalued ingredient in our pantry, ginger tea is good for the skin and even better for hair growth. Drinking this herbal potion regularly will improve hair quality. A powerful antioxidant, ginger improves blood circulation and speeds up damaged skin recovery.
7. Chamomile tea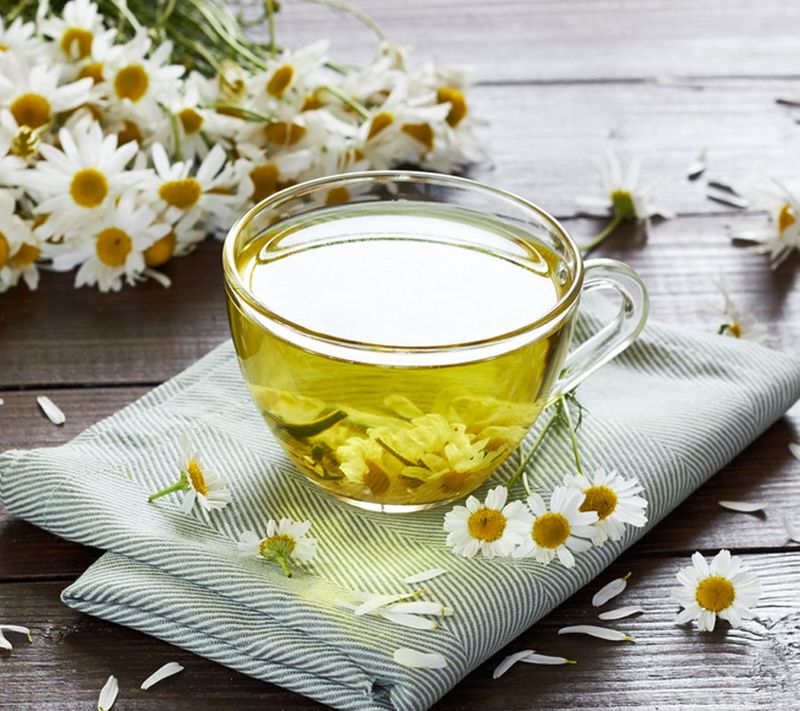 Chamomile herbal tea is a magical potion that possesses antioxidants and has relaxing properties beneficial for skin and hair health. It protects the skin from radical damage and fuels the cells with polyphenols and phytochemicals. Have a cup of chamomile tea before bed to calm the nerves and enjoy a peaceful snooze.
Who knew a cup of herbal tea could be the solution to all our hair and skin problems? Try these seven brews for happy skin and healthy hair. Check out some more tips on natural hair products here. 
---
Photo: Shutterstock