What do you crave most when it rains? A cup of tea? Then you are in the right place. There's little that compares to that feeling of comfort when you take a sip and feel the liquid soak your throat with its warmth. 
The important question is, how do you like your tea? Most of India drinks it with milk and sweetened. Some throw in spices – the ubiquitous masala chai can be quite irresistible – while others add in just enough to flavour it. 
But then there are those teas and a handful of tisanes that do not require anything but hot water and a few minutes of steeping. Purists might even smile at the thought of nothing but the sheer taste of the tea, brewed to perfection, served in their favourite cup. 
Gaurav Saria, founder and chef of the Bengaluru-based tearoom Infinitea, says, "For someone who's not really experienced with black teas, I would recommend something like a good white tea or a tea that is quite popular at our café now, the Egyptian peppermint, or a good quality chamomile tea. These are delicious if brewed right. Plus, you don't really drink these teas with milk. For the monsoons, the Egyptian peppermint works really well. It's got natural peppermint and will take care of your monsoon sniffles. Teas such as white tea has a lot of antioxidants as well, and for a day when you're down due to the rains, it can perk you up. Some of the other teas I would recommend are the rosebuds tea (something we've got recently) and the Blooming Tea where there is a little ball that unfurls as it steeps. The butterfly pea flower tea is also becoming quite popular."
Saria goes on to add that there are some teas however that should never be had with milk, a good Darjeeling tea for instance. And of course, the green tea. "The problem is that most people brew these teas wrong. You need to keep to the time to get the perfect brew." He adds.  
Here's a little list of teas to get you started, all savoured best without a drop of milk or even sugar for that matter: 
1. Chymey 
Chymey offers a delightful box of teas called Flavours of India that comes with boxes of Darjeeling Black Tea, Assam Black Tea, Kashmiri Kahwa, Tulsi Green Tea, Masala Chai, Kangra Valley Green Tea and a Herbal Ayurvedic blend that's packed with ginger, lemon peel, celery seeds, turmeric etc. All these teas can actually be had without adding any milk and each makes a tasty cup. 
Available here for Rs 649. 
2. Homegrown Platter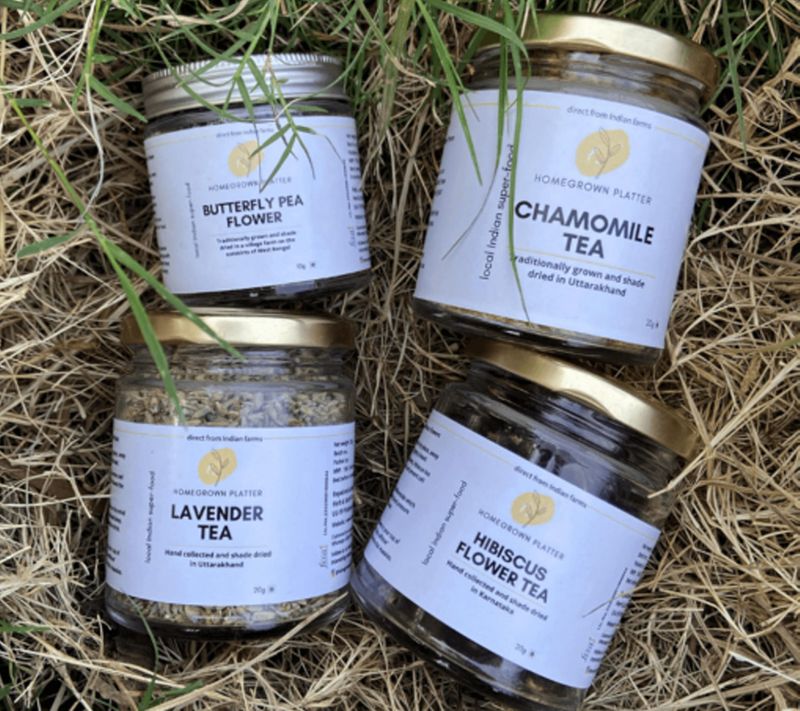 This combo pack of lavender buds, chamomile, hibiscus, and butterfly pea flowers for herbal teas are a great addition to your shelf if you like sipping on tisanes every now and then. Both the teas are caffeine-free and work as antioxidants, not to mention the sheer sense of calm they provide. 
Available here for Rs 670. 
3. TGL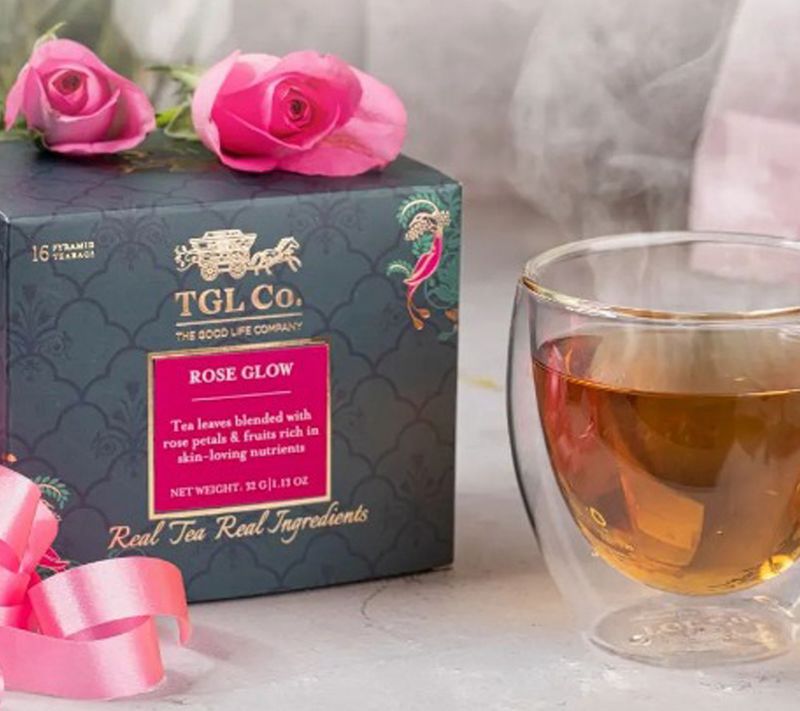 The Good Life Company makes a range of teas that will have you interested. It's the Rose Glow that had us curious though. The aroma is a mix of fruits and flowers but does not overpower your senses. You'll taste some apricots and mangoes blended with the subtle aroma of rose petals. It's black tea of course and best had that way. 
Available here for Rs 321. 
4. Blue Tea 
Blue Tea does not only make blue tea. And if chamomile is your thing, check out their combo pack of lavender flower tea and chamomile flower tea. They're hand-picked and dried on bamboo sheets. The tisane is also free of caffeine. 
Available here for Rs 429. 
5. Tea Box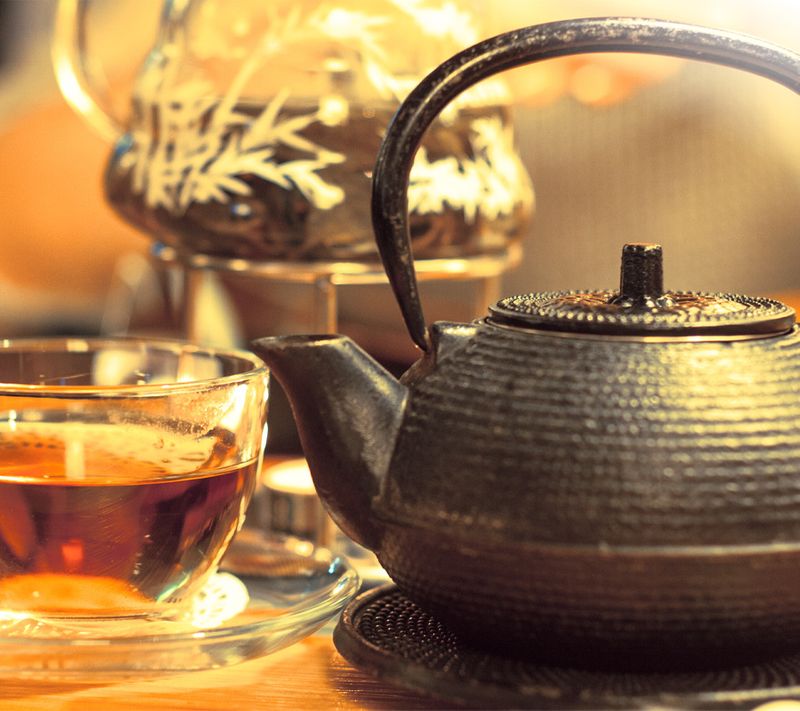 Now this Darjeeling Castleton Muscatel Black (Private Reserve) is truly an exotic one. A second flush, this tea gives a delightful experience with subtle hints of fruit and a nutty tone. 
Available here for Rs 2,599. 
6. Tea Culture 
For a hint of fruit in your tea, Tea Culture's Mango Love, a signature blend of the brand, will remind you of summer and all the goodness of mangoes. This green tea has hints of other fruits as well, pineapple, papaya, dog rose hips etc. A perfect way to spruce up your day. 
Available here for Rs 765. 
7. The Indian Chai 
If you have the sniffles because of the rains, try the comforting cough and cold tea that has tulsi, echinacea, peppermint, honey etc that might be able to take care of your sore throat, runny nose etc. The relaxing effects of spices and herbs in this mix might also keep the monsoon blues away. 
Available here for Rs 399.
8. Vanalaya 
The organic lavender flower tea, made from sundried lavender flowers, can help to beat stress, not to mention its fragrant aroma that will soothe your senses. Lavender also aids in sleeping better, and that should be tempting enough. This tea has no artificial additives. 
Available here for Rs 249. 
---
Photo: Shutterstock; featured brands