There is no denying the fact that most of us love long and lustrous hair. Good hair, however, is always the result of a combination of several factors some of which include great genes, a robust hair care regime as well as lifestyle and environmental conditions. While a number of these factors may or may not be under our control, adopting a healthy hair care regime replete with nutritious ingredients is something we can all strive to do. And when speaking of ingredients that work like magic on the hair, you do not have to look very far. Our kitchens and backyards are a treasure trove when it comes to ingredients that work wonders on your tresses. Here is a look at five ingredients that are extremely nutritious for your hair.
Onion
Arguably one of the most versatile ingredients in the kitchen is the onion which effortlessly finds its way into a plethora of dishes be it salads, gravies, sandwiches, soups and the like.  Loaded with anti-inflammatory and anti-microbial properties, onions are extremely beneficial for the hair as well.  They prevent premature greying, improve hair volume while preventing hair loss. "Onions contain an anti-oxidant compound named catalase. Catalase helps in reducing hydrogen peroxide at hair root level. It is believed that this component helps hair from turning grey. Onions also contains flavonoids like kaempferol and quercetin; both of which help in promoting blood flow to the scalp.  Onions have the capability to treat alopecia where people suffer from hair loss in patches. Onion juice provides sulphur to the hair for strength and thickness," says hair and skin expert Arthi Raguram, Founder, Deyga Organics.  If you are looking for some healthy, shiny tresses, check out this herbal onion hair care combo pack here.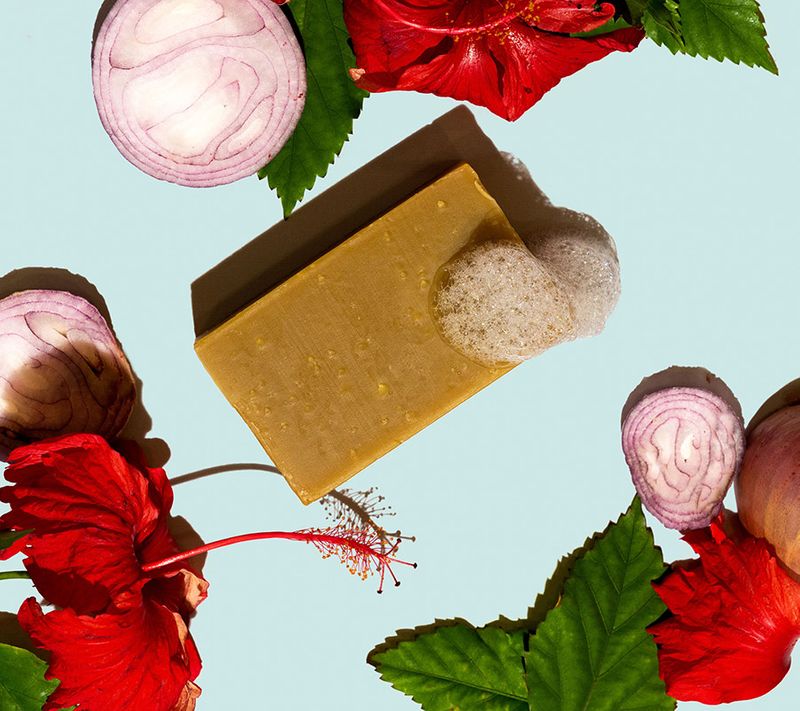 Fenugreek Seeds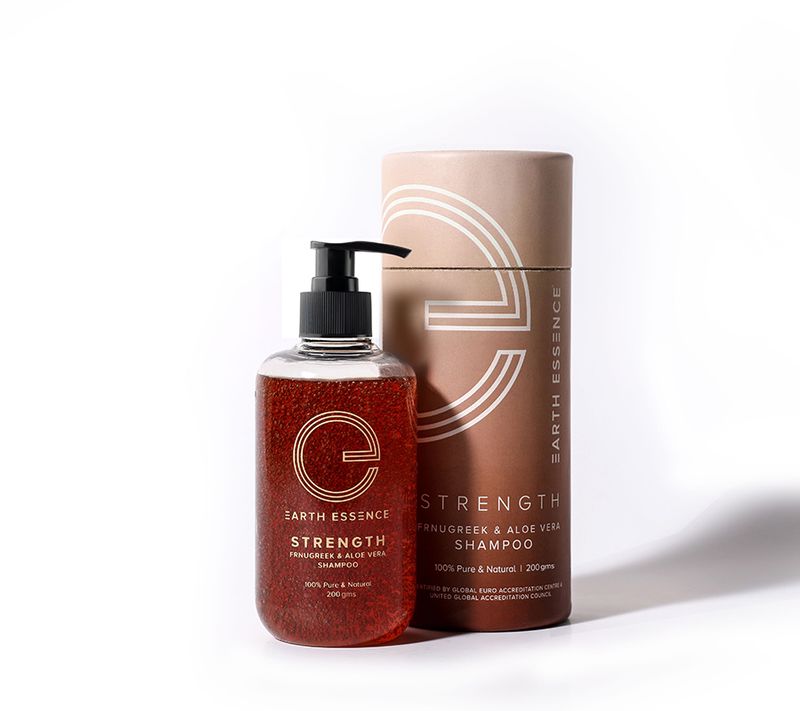 An aromatic spice with a nutty and a slightly bitter flavour fenugreek aka methi seeds are an integral part of our kitchen.  Used for seasoning, spice powders as well as for idli and dosa batters, fenugreek seeds are a powerhouse of nutrition. "They are rich in vitamins like A, K and C coupled with folic acid.  Fenugreek seeds have been used as herbal supplements and in DIY hair treatments for ages now. They are also rich in minerals like potassium, calcium and iron which makes them an excellent home remedy for hair fall. They are also known to contain large amounts of lecithin - which are hydrating in nature and can help stimulate hair follicles for faster hair growth," says Ashish Kampani, founder of Earth Essence.  Traditionally methi seeds have always been known to be the secret ingredient for thick black dense hair, hence they are used in masks that deeply condition the hair making it voluminous and shiny. It also strengthens hair strands and roots hair follicles stimulating hair growth. It is used to treat severe dandruff and hair fall issues as well. Here is a great hair cleanser for the scalp replete with fenugreek seeds that helps nourish your mane making it thick and lustrous. 
Brahmi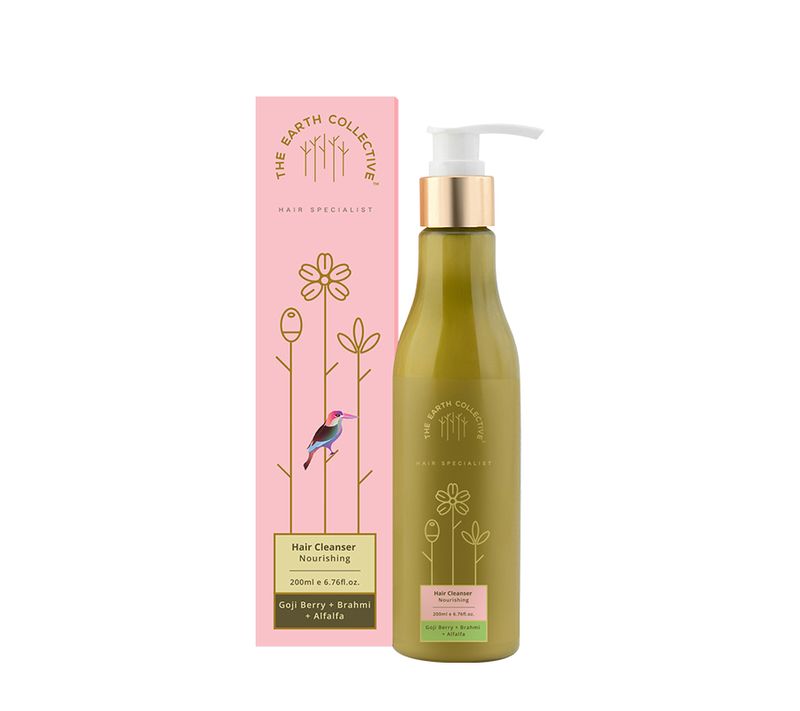 A herb that has been known for its medicinal values since time immemorial, Brahmi is an integral part of Ayurveda.  Known as Bacopa monnieri scientifically this one is an elixir for hair care as well. "A herb that easily grows in pots, Brahmi protects the hair from dryness, itchiness, and flaking of the scalp. Brahmi has the property of cleansing the hair scalp and removing excess oil that may lead to dandruff. It also helps in improving blood circulation to the hair follicles," says Shaily Kataruka, founder of The Earth Collective. Apart from preventing hair loss and promoting hair growth, massaging the scalp with Brahmi oil has a very soothing effect as the herb is replete with antioxidants. Some effective Brahmi formulations you can try for lustrous hair are here and here.
Neem
Neem, an age-old ancient Indian herb is known for its various benefits when consumed orally and even when applied externally.  It is known to have almost miraculous benefits for hair growth and hair fall issues. "It is an ideal solution for dandruff due to its strong astringent properties. Neem leaves mixture is used for increasing hair thickness and volume.  It aids in scalp itchiness due to its antifungal properties apart from preventing premature greying of hair," says Gaurav Aggarwal, founder of Onelife Nutriscience Pvt Ltd. Neem as a herb can be used for the hair either in the form of hair oil or as a hair mask or as a DIY quick hair spray. Try this perfectly nutritious mask and oil for all your hair needs. 
Hibiscus flowers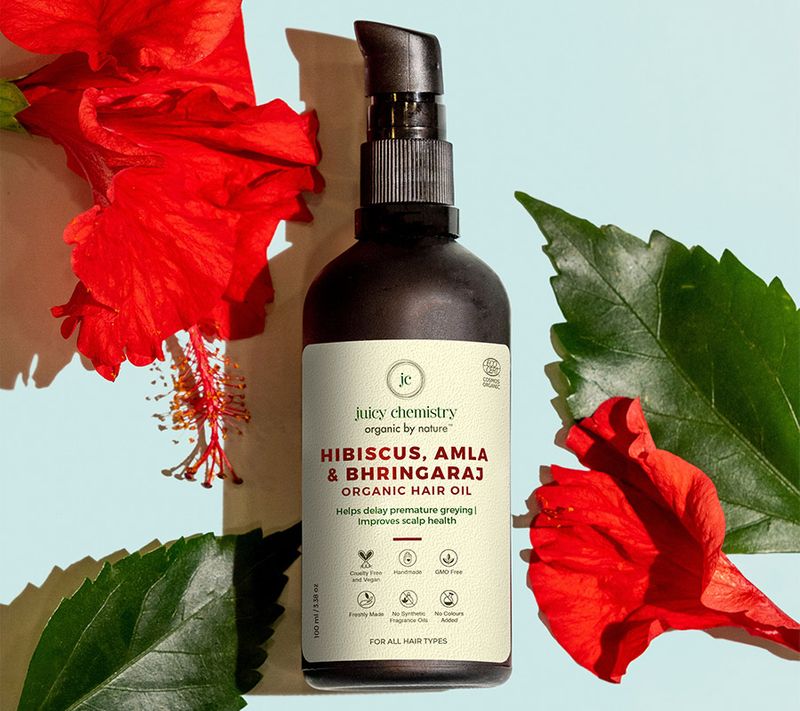 A beautiful flower that grows easily in pots, hibiscus is a popular flower that is considered auspicious for worship. But did you know that the flower is a super food for the hair? "The flower has a high concentration of antioxidants, such as flavonoids, phenols, lipids, and citric acid, which help protect the hair against free radical damage, promoting hair and scalp health. Hibiscus is also rich in amino acids, which strengthen the hair and stimulate the scalp. It also stimulates the production of pigments in the hair, helping prevent premature greying," says Megha Asher, COO and co-founder, Juicy Chemistry. Hibiscus can be incorporated in oils and regular application helps prevent premature greying, improves hair texture, and promotes hair and scalp health. You can leverage on the benefits of hibiscus for your hair using this oil today.  
---
Photo: Shutterstock; featured brands