The dark clouds are looming across the Western coast of the country. It's that time of the year. The monsoons are officially here and with them they bring all the troubles; from waterlogging to sniffles, and relentless gloom. But monsoons also mean a dip in temperature and craving for hot beverages and snacks. So, here's a curated list of teas, from across homegrown brands, that will not only bid the gloom away but leave you refreshed and invigorated. 
Kashmiri Kahwa by The Tea Heaven
Traditionally, the Kashmiri kahwa, a spiced green tea is consumed in the afternoon. There are hints of saffron, and cardamom, with crushed almonds and rose petals, for a flavour that is at once invigorating. It's warm without the heaviness of a milky blend. Let's just say, it is the perfect afternoon drink for a rainy day when all you want to do is snuggle with a book. 
Packed in a decorative tin, the room fills up with the smell of spices the moment you open it. We found little sticks of cinnamon, generous amounts of crushed almonds and fragrant rose petals in the blend. There's more spice than tea and the brew darker than the kahwa we have tried from a few other brands. Sweeten it with a touch of honey or drink it plain, the cinnamon adds a little natural sweetness to it. A few sips and we're back to the day's tasks with a spring in our step. Buy here
Bombay Cutting Masala Chai by World of Chai
This is the kind of tea memories are made of. For those of us in the city, workplace memories are defined by the search for the right tea vendor within the closest proximity of our office. It's where tea and tales, over glasses full of chai are shared, for years after. The quintessential cutting chai, is just that, a spice blended tea, a quick pick-me-up on gloomy afternoons, accompanied by fried snacks and chatter. 
It's perhaps the name that drew us to it, but the Bombay Cutting Masala Chair from the World of Chai, turned out to be much more than that. It's a unique blend of great quality CTC tea with cardamom, dried ginger, black pepper, and fennel seeds. It isn't shockingly spicy but a tea with a robust flavour that grows on you with every passing day. What's better than a cup that warms your soul and brings back memories of vibrant day, on a rainy afternoon? Buy here.
Rhododendron Tulsi by SOS Organics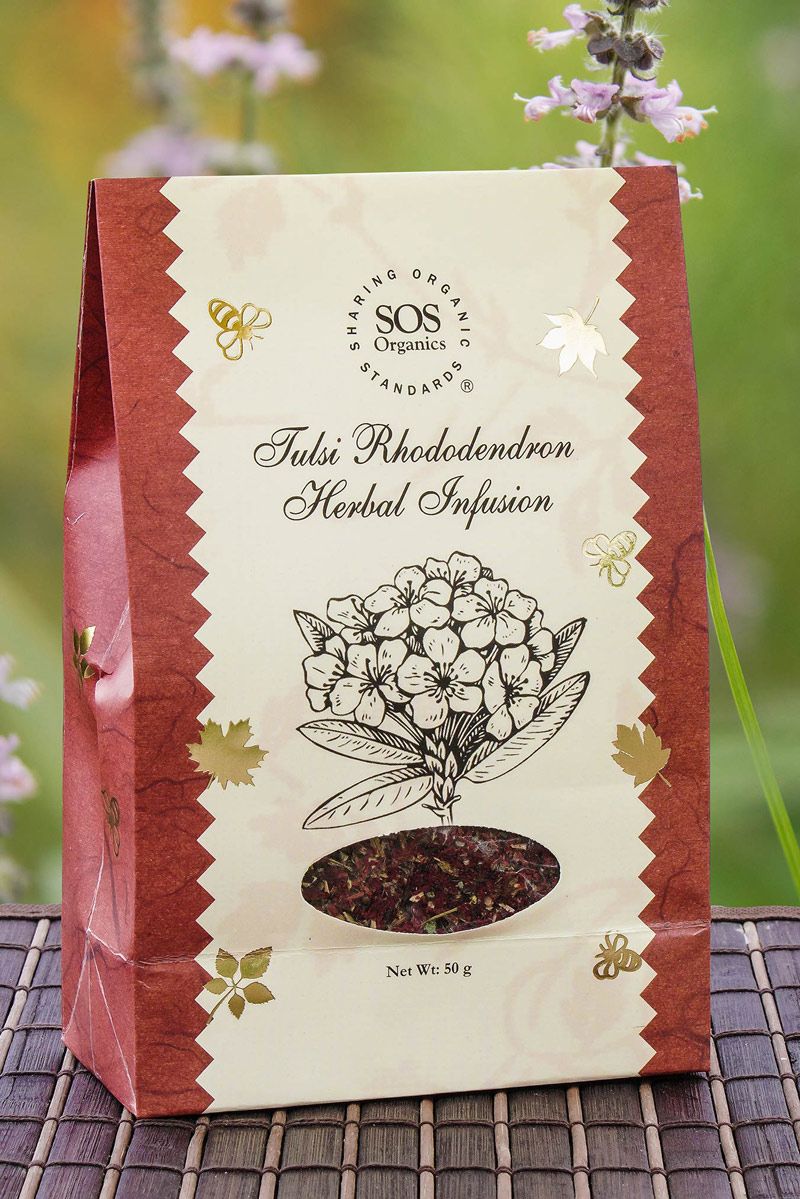 This one is for days when you've reached the limit of your caffeine intake. When cups of coffee and tea, stained from a busy afternoon, lay piled across your table. On such occasions, we find our way to a tisane, an herbal infusion that is steeped like tea but has no real 'tea'. It's also suitable as a night-time drink when you don't want the caffeine to keep you up late. While we favour a good cup of chamomile in the summer months, the monsoons have us craving more flavour.
The first time we got our hands on the Rhododendron Tulsi infusion from SOS Organics, it took us on a nostalgic Himalayan sojourn. Reminiscent of the mountains of Uttarakhand where the red flowers grow with abandon, this balanced infusion is the perfect combination of the tart and floral, with the camphoraceous Tulsi. It's soothing and calming, and doesn't make you sleepy. Buy it is in loose leaf form or as tea bags, here.
Kolkata Street Chai from Teabox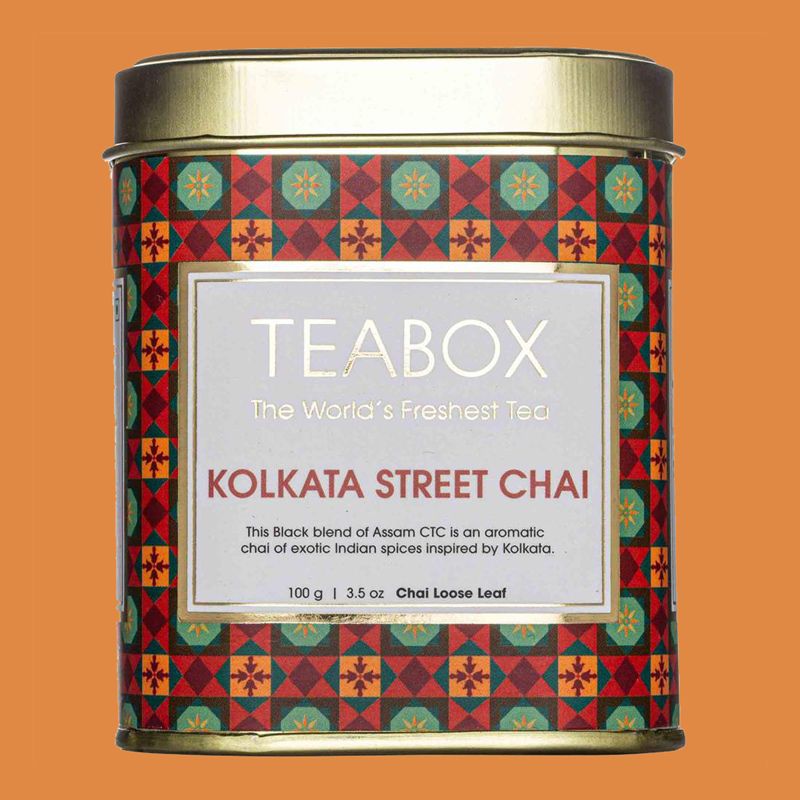 The first thing that nearly every Indian craves on a damp day, is ubiquitous fried gram flour snack, pakoda, or bhajiya, or bajji, with its many names across the country. And on those days, a mild green tea or a black just won't cut it. It's the milky, syrupy, and sometimes spicy, tea brewed long and crisp, is what we crave. We found ourselves the perfect companion to these rainy-day snacks in the Kolkata Street Chai from Teabox.
It's a black CTC, freshly processed and vacuum packed to reach you without any flavour or fragrance lost in shipping and storage. It's loaded with cardamom, so much so that your house fills up with the fragrance, and has hints of saffron and black pepper. When brewed with milk, the cardamom takes centre stage, while the other spices linger in the background to give the tea body and a distinct earthy scent. It's reminiscent of the tea dished out on the streets of this historic city in clay kulhads. Get yourselves a rainy-day tin, here.
Marigold Green Tea by Tea Trunk
We love our green teas, plain, spiced or flavoured with flower petals. And the Marigold Green Tea by Tea Trunk, is like a culmination of a good blend with all these elements. A potent leaf green tea, with petals of yellow and orange marigold, and dried lemongrass. When brewed it emanates, a sweet and balmy flavour that could work as a pick-me-up on the gloomiest of days. 
Watch the petals unfurl in your teapot and take you back to a blooming garden, lush with floral shrubs of the bright orange marigold. Pair it with a sweet cookie or a savoury cracker, and you have your own moment of sunshine on a cloudy day. We're told it works as an iced tea too, but we'd recommend a regular brew in these months. Buy here.
---
Photo: Featured Brands' Facebook