Life is about falling in love with simple things that are drenched in nostalgia. Like watching the sun go down with your loved one or enjoying hot roasted corn on a cold rainy day.
While most of us have pleasant memories of enjoying roasted corn with a squeeze of lime and a generous rub of salt, here are some new ways to experiment with this timeless ingredient.
Here's our list of the top 10 corn recipes to enjoy this season.
1. Bhutte Ka Kees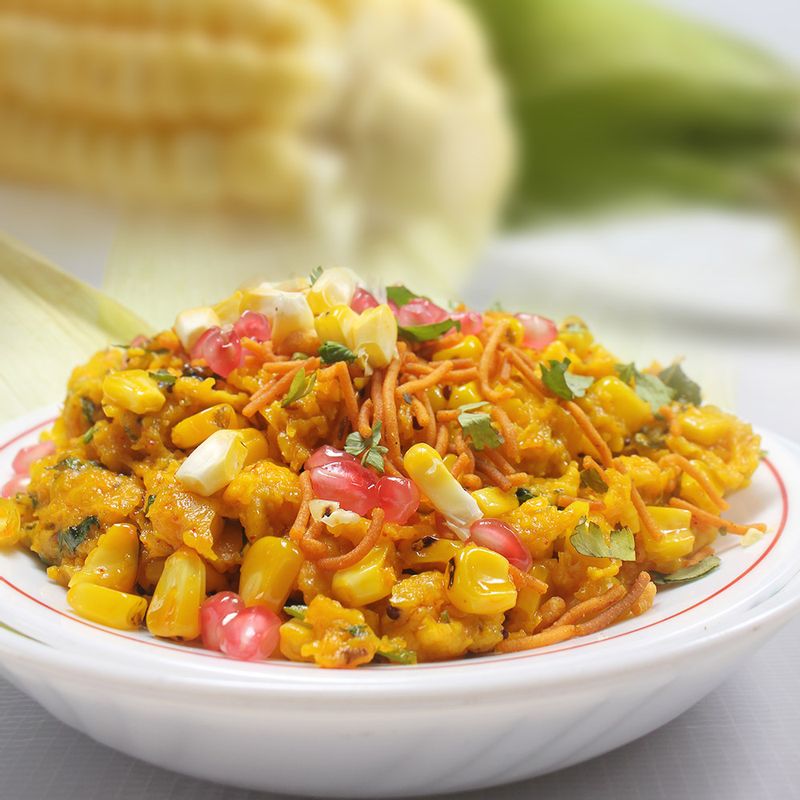 Predominant in Madhya Pradesh, where it is a hot street food favourite, and across Maharashtra, bhutte ka kees is a delightful dish featuring mashed or grated corn, uplifted with a touch of masalas like mustard and cumin seeds, green chilli, red chilli powder, turmeric and asafoetida.
2. Corn and Broccoli Idli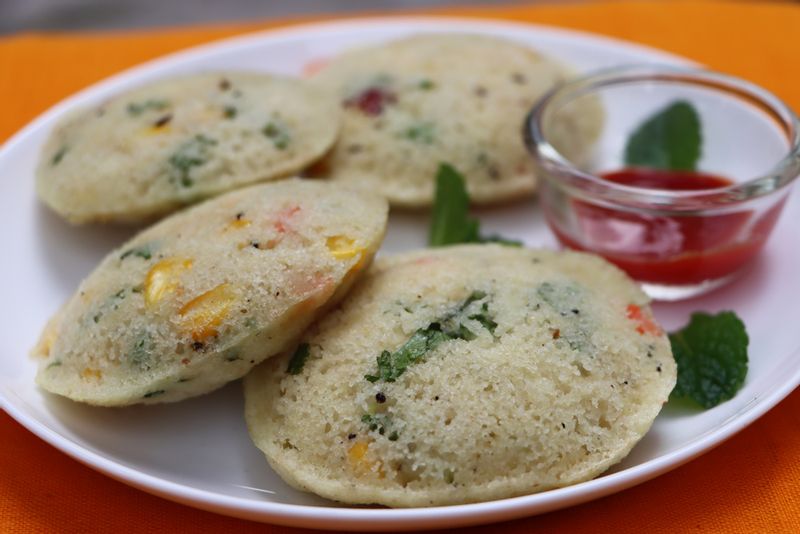 Up the ante with this imaginative recipe by chef Shazia Khan, who gives the humble idli a rather cool spin with the addition of corn and broccoli. All you need is a little suji, some coriander, broccoli, boiled and blended corn, salt and baking soda!
3. Verkadalai Saccharata Var Vadai
The verkadalai saccharata var vadai is a unique and lesser-known treat from Tamil Nadu, which is reimagined by chef Pankaj Bhadouria, who combines chana dal, corn, peanuts, chillies, coconut and a few spices to give you toothsome little tidbits, perfect for the rainy weather. 
4. Corn Pulao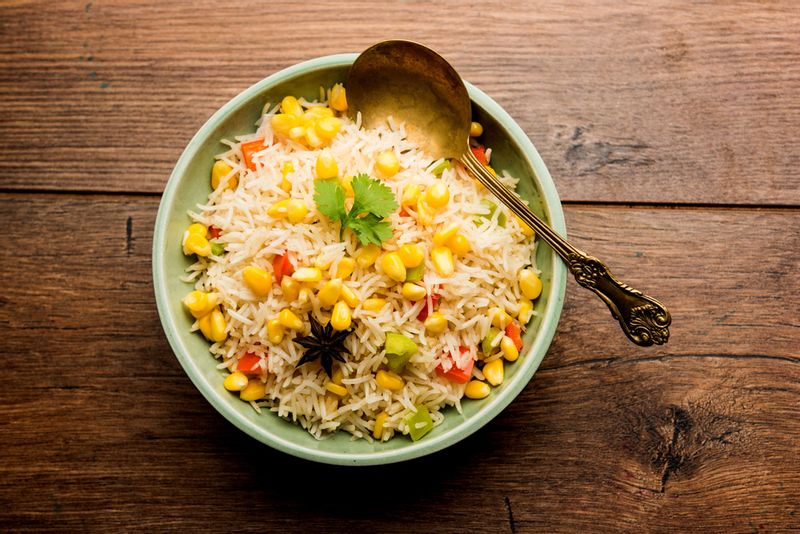 Incorporate the monsoon staple into your meals with a corn pulao recipe that promises flavour and satiety. Using familiar spices, like garam masala, cumin and chillies, corn pulao is made with two star ingredients – basmati rice and sweet corn. Plus, it's a super chill corn recipe that you can easily whip up between work calls and what not!
5. Vaghareli Makai
Literally translating to spiced corn, vaghareli makai – prevalent on the west coast of India – is a relatively popular dish, where chillies, corn kernels, spices and other condiments come together to give you a snacky and masaledar chaat-cum-dish. The dish is so popular that even top chef David Lebovitz adapted it for his blog! This is one of the simplest corn recipes. 
6. Makai Palak ki Sabzi
Makai, meaning corn, meets palak i.e. spinach for the delicious makai palak ki sabzi that changes form and flavour in each household. Typically, the dish makes use of corn kernels, cooked in a rich and flavourful spinach gravy and is best enjoyed with roti or paratha.
7. Handi Corn Sabzi
This is a recipe you'll be hard-pressed tracing the origin of, given that it has entered our culinary repertoire recently. It makes use of chunks of corn cob, cooked in a piquant onion-and-tomato gravy and has many variants, at least on the internet.
8. Corn Bhajiya
No trip to Lonavla's famed tourist spot, Tiger Point, is complete without protecting your plate of hot corn bhajiyas from the friendly monkeys that infest the place. Essentially, corn bhajiyas are a flavourful instant snack, which calls for an easy-peasy recipe and is really the best thing to enjoy your cup of chai with.
9. Dum Makai Masala
Ubiquitous across Punjabi homes, dum makai masala – mostly enjoyed with naans or paratha – is a scrumptious take on sweet corn. For it, you need to temper whole masalas in ghee, along with Punjabi garam masala, and cook the corn in an onion-tomato gravy, which is uplifted further with the use of mawa and a cashew-and-watermelon-seed paste. Use charcoal to take things up a notch and breathe smoky flavours into this corn recipe. 
10. Bhutteyan Da Kebab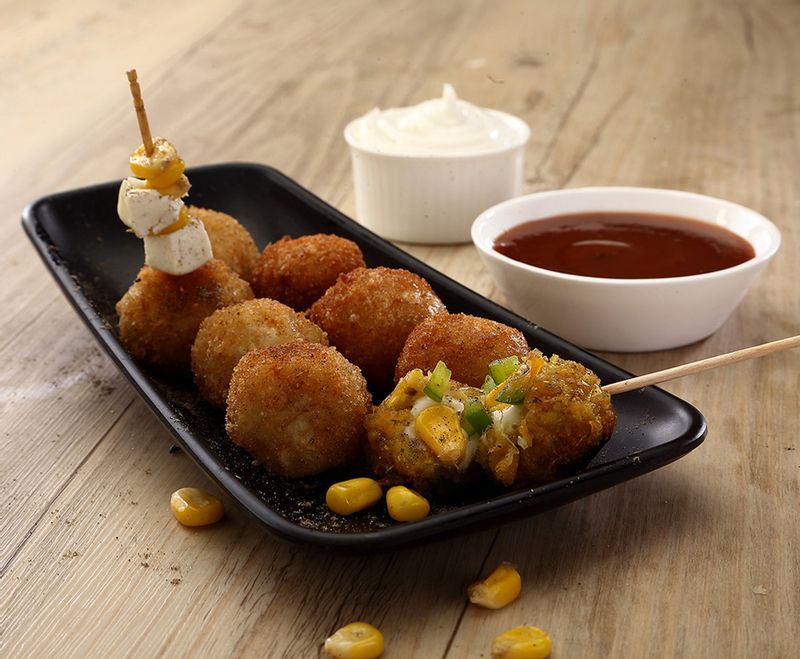 Another urban creation, bhutteyan da kebab, or corn kebab, is a delish and simple starter that uses mashed kebab, cheese and spices, shaped into stodgy cutlets, fried on the tawa and served with an array of chutneys. Pair it with parathas or pulao for a hearty meal at home. 
Liked our compilation of corn recipes? Do bookmark them, try at home and write to us your thoughts on zeezest@zee.com. 
---
Photo: Shutterstock