The benefits of peanuts are well known, and an easy way to include them in your diet is with peanut butter. Often retailed with sugar added, it is often a great addition to desserts but you can always use unsweetened peanut butter for savoury dishes like peanut butter dipping sauces and noodles.
It is also extremely healthy as peanut butter has oleic acid. A healthy fat, this acid is instrumental in maintaining cholesterol levels, and blood sugar. It also has another important fatty acid called Omega 6 stimulates skin and hair growth, and maintains bone health.
Here are 7 peanut butter recipes you can try to include this gem in your day-to-day diet
1. Peanut butter and oats cookies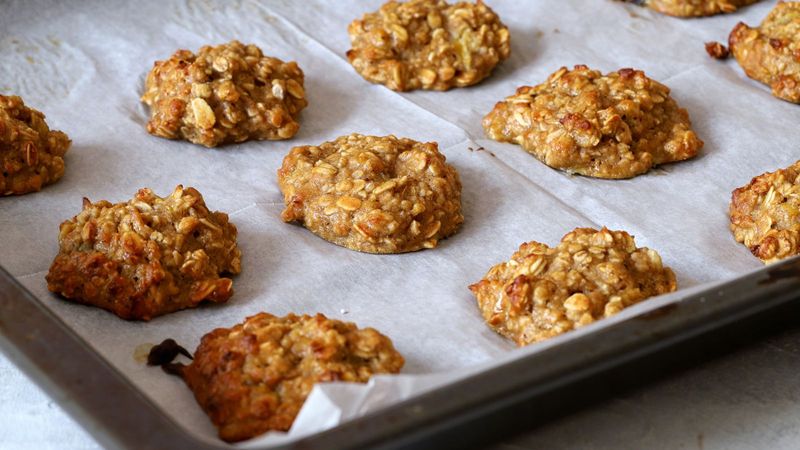 If you like baking, you already know about the use of peanut butter in a variety of baked goods like banana bread, and cheesecakes but this peanut butter and oats cookies recipe takes it a step further. Marrying the goodness of peanut butter with the nutrition of oats, these cookies are great in taste too, and we can't recommend them enough.
2. Peanut butter dipping sauce
Tangy, spicy, and creamy, this sauce is typically had with Vietnamese rice rolls but can be had with a number of other dishes like satay chicken and even as a salad dressing. This sauce is also extremely beginner-friendly as it needs no cooking and comes together in less than 5 minutes. All you need to do is whisk peanut butter, soya sauce, rice vinegar, lime juice, chilli garlic sauce, brown sugar, ginger, and garlic together, and your dipping sauce is ready.
3. Apple pear crisp with peanut butter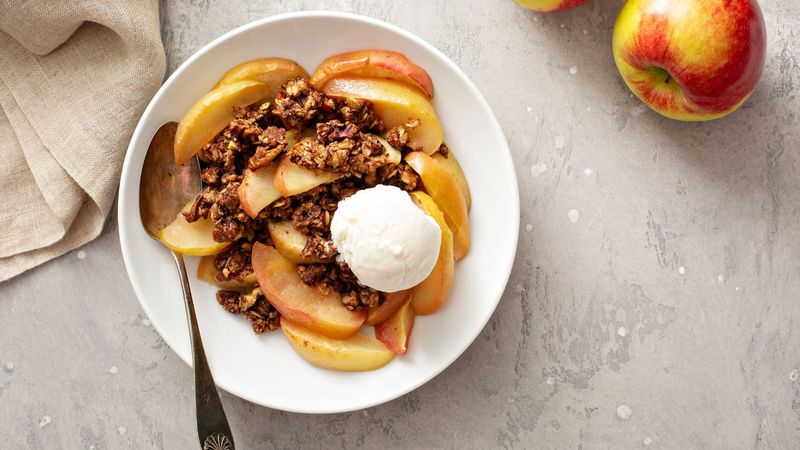 Indulgent and yet healthy, this is a dessert recipe you have to try at least once. Cinnamony and sweet, this apple pear crisp with peanut butter recipe is just perfect for a cold morning or a rainy evening, and serve it with a great cup of coffee for a perfectly decadent and warm experience.
4. Sesame and peanut butter sauce noodles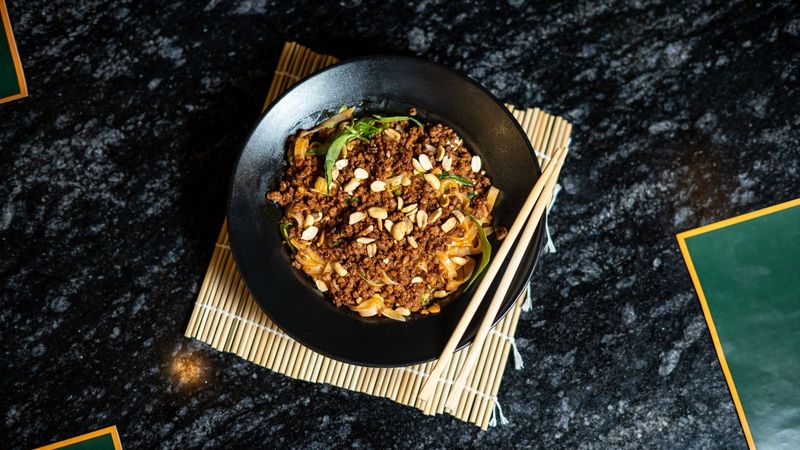 Nutty, earthy, and mellow, sesame and peanut butter sauce is oh so simple, and yet so flavourful. Mix some roasted sesame seeds, peanut butter, soya sauce, sesame oil, very finely chopped garlic, and some chilli flakes in a bowl, and add noodle water for some starch. Once mixed, add cooked noodles, and garnish with chopped green onions for a quick and yummy peanut butter recipe. If you want to add some protein to this peanut butter recipe, add some sauteed tofu to the mix.
5. PB&J smoothie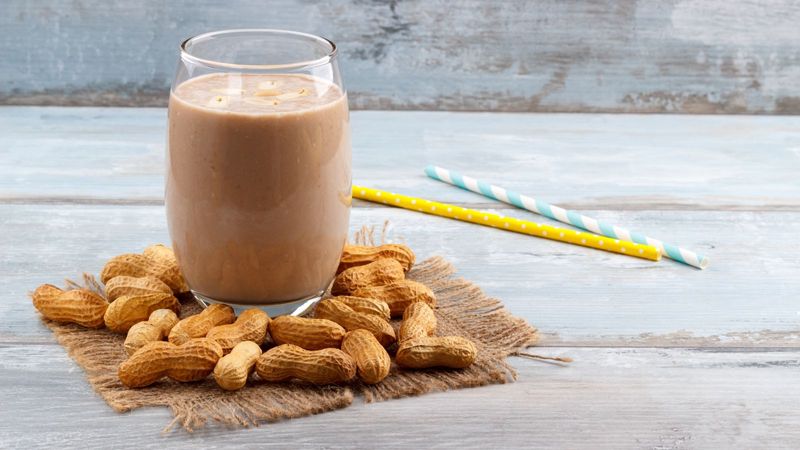 One of the most iconic food items to ever come out of the United States, the peanut butter and jam sandwich might not be to everyone's liking. A bit on the gooey indulgent side, the combination only gets elevated, both in terms of taste and health when added to a regular banana smoothie. Sweet and nutritious, it is a simple peanut butter recipe that deserves to be tried once.
6. Peanut butter squares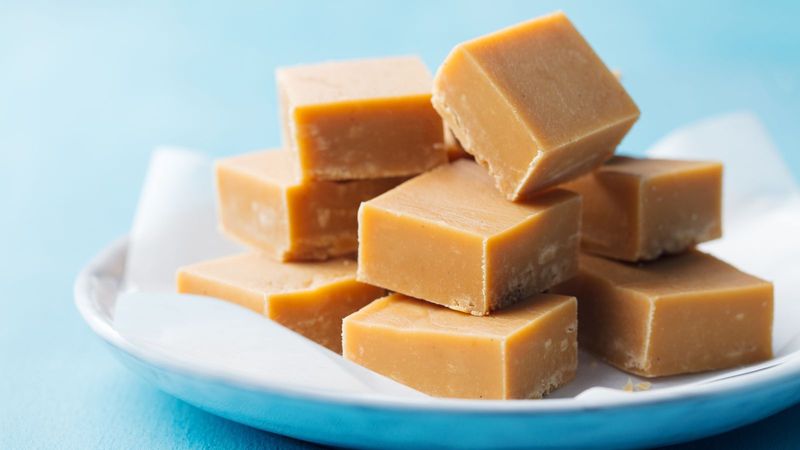 Peanut butter recipes are not only great in general but also when you're on specialised diets, like this keto peanut butter squares recipe that'll blow your mind. With simple directions, this peanut butter recipe is also incredibly beginner-friendly. If the keto version is not what you want, simply replace the coconut flour with the flour of your choice.
7. Sweet potato, peanut butter, and chilli quesadillas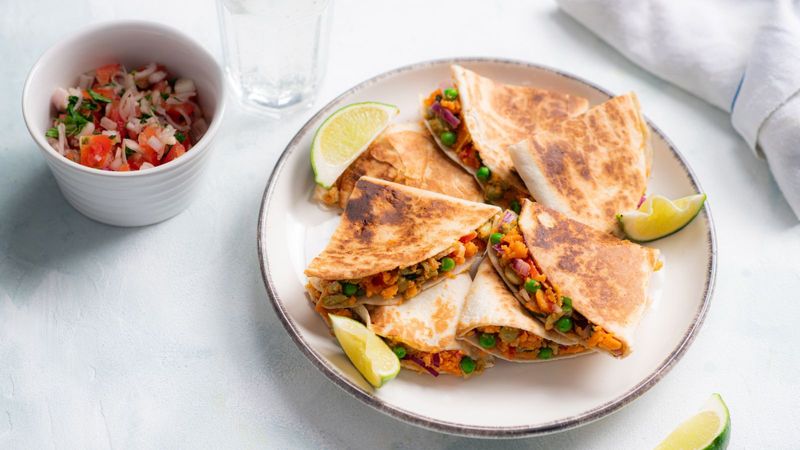 Replace your regular quesadilla filling with a mix of crispy sweet potato cubes, mashed avocados, peanut butter, sriracha and lime juice for a healthy twist. This peanut butter recipe comes alive with the combination of the spicy sriracha sauce and lime juice, and the goodness of avocado and peanut butter with their good fatty acids makes it healthy enough to be enjoyed guilt-free.
---
Photo: Shutterstock