Ah, summertime in India! The sun is blazing, the air is thick with humidity, and all you can think about is how to beat the heat. Luckily, one thing can instantly quench your thirst and give you an energy boost - the coconut! Yes, that humble fruit we love is refreshing and incredibly nutritious.
Coconut dishes have always been an integral part of Indian cuisine, and it's no surprise why. From sweet to savoury coconut dishes, this fruit is a versatile ingredient that adds a unique flavour and texture to any dish. Moreover, coconut recipes are perfect for those following specific diets or with dietary restrictions.
Coconut milk, cream, and oil are widely used in Indian cooking and offer various health benefits. It is a rich source of healthy fats, fibre, and essential minerals such as potassium, magnesium, and iron. Coconut is also an excellent ingredient for gluten-free and vegan cooking, making it a popular choice.
While the coconut has made its mark in numerous western recipes, have you had the chance to indulge in the wide range of coconut recipes Indian cuisine has to offer? Whether South Indian coconut chutney or the creamy coconut korma from North India, coconut adds a distinct flavour and creaminess to Indian dishes. It can also be used in desserts, such as coconut payasam, which is perfect for satisfying your sweet tooth.
So, as summer strikes in most parts of India, let's make coconut our go-to fruit and embrace its goodness. Incorporate it into your daily meals, use it to hydrate and refresh yourself, and savour its delicious flavour. Trust us, you won't regret it.
Coconut recipes for you to cook at home
1. Arrowroot coconut milk with baked carrot fries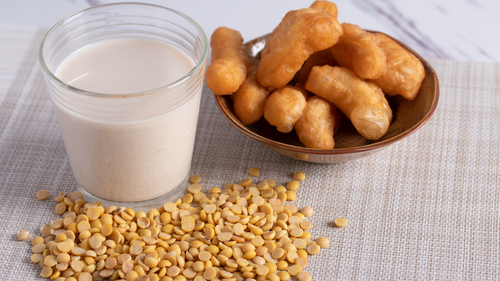 Are you tired of the old boring snacking options for your kids? Chef Kunal Kapur has got you covered with an exciting and healthy twist on fries! These aren't your typical potato fries; they're made with arrowroot, coconut milk, and carrots. Not only will your kids love the crispy texture and delicious flavour, but you'll feel great knowing they're getting a nutritious coconut snack that will replenish them after a long day in the heat.
So why settle for boring, unhealthy snacks when you can surprise your kids with this innovative recipe? Check out the full fresh coconut recipe of arrowroot coconut milk with baked carrot fries here and try it today. Your little ones will thank you, and you'll feel like a genius for sneaking in some extra veggies and milk in a way they'll love.
2. Udupi tomato and coconut chutney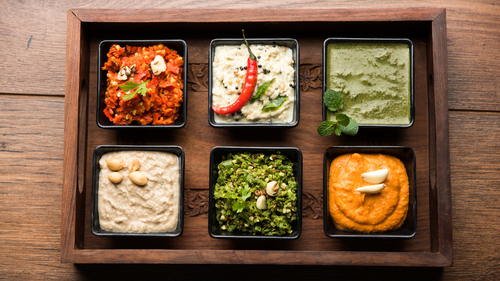 Are you tired of replicating the amazing coconut chutney from your favourite Udupi restaurant but are always ending up with a "not-quite-there" version? Well, worry no more because chef Ajay Chopra has got your back with a quick and easy dry coconut recipe that will make your taste buds sing.
In just 10-15 minutes, you can whip up this delicious coconut chutney that pairs perfectly with idli, dosa, medu vada, or any dish you choose. Chef Ajay Chopra's recipe is so simple and easy to follow that you'll be surprised at how quickly you can make this fantastic chutney.
This coconut dish is guaranteed to make your family and friends beg for more, and you'll be secretly grinning as they try to guess the secret ingredient that makes it so unique. So, why wait? Bring the taste of your favourite restaurant into your own home and impress your guests with this lip-smacking chutney. Check out the full udupi tomato and coconut chutney recipe here, and get ready to receive many compliments.
3. Muskmelon milkshake and coconut milkshake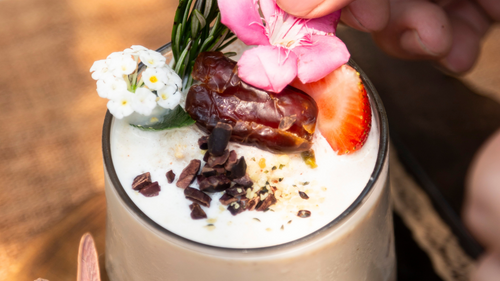 This milkshake recipe will surely bring all the neighbourhood kids to your yard. Get ready to be everyone's favourite with this mouth-watering milkshake combo. When the summer heat has you sweating buckets, there's nothing more refreshing than a chilled glass of homemade milkshake. And when it's made with fresh, seasonal fruits and loaded with nutrients, it's a win-win situation.
Chef Smit Sagar has shared a super quick and easy 5-minute muskmelon and coconut recipe for a muskmelon and coconut milkshake that's sure to impress. Made with fresh muskmelon and coconut, you can store it in the fridge and enjoy it all day long. Just imagine sipping on all this deliciousness.
So, what are you waiting for? Check out the full fresh coconut recipe here and whip up some fantastic milkshakes today.
4. Appam and coconut stew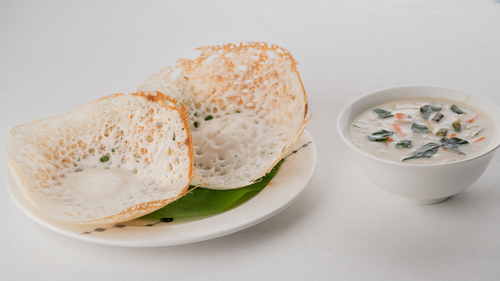 Introducing the mouth-watering appam and stew - a dish packed with the authentic flavours of South India. This dish is quick, versatile, and can be made with egg, chicken or fish. And trust us when we say it's just as impressive as the holy trinity of idli, dosa and sambar.
Our chef Ajay Chopra has brought this simple yet fantastic dish to your kitchen. And the best part? It's made with a creamy coconut-based gravy that'll have you wanting more.
Don't believe us? Try it for yourself and experience the burst of flavours that this simple recipe has to offer. So, what are you waiting for? Check out this full recipe here, and get ready to indulge in a delicious meal. Are you looking to add an extra burst of flavour to your curries? Don't forget to check out the wide range of coconut powder dishes to elevate your curry-game to a new level.
5. Coconut payasam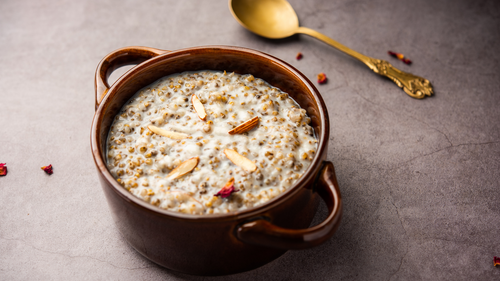 Are you ready to beat the summer heat with a refreshing and delicious treat? We have the perfect recipe for you. We bring you coconut payasam, a sweet coconut food recipe by the one and only chef Pankaj Bhadouria. This recipe satisfies your sweet tooth, provides you with essential nutrients, and is perfect for those on dietary restrictions.
In just 10 minutes, you can indulge in a delightful experience that'll leave you wanting more. So why wait? Get ready to treat yourself to a delicious dessert that'll have you feeling refreshed and satisfied. Check out the full coconut recipe of coconut payasam here, and thank us later.
So whether you are looking to make a quick coconut chutney or a coconut milkshake, there are plenty of easy coconut snack recipes that you can try at home. And if you're looking to add a personal touch, you can even experiment with dry coconut recipes and coconut powder dishes.
So, don't be afraid to get creative in the kitchen and try out some coconut recipes, Indian style! With so many options, you will surely find something that suits your taste buds. Just remember to have fun and enjoy cooking with this excellent ingredient.
---
Photo: Shutterstock