Are you trying to work on your portion control and nutrition? If you're trying to add more vegetables to your diet, salads are the way to go. But that doesn't mean that you skip flavour. Jazz up your lunch or dinner with a fresh bowl of salad. Toss your favourite ingredients and don't shy away from making it the highlight of the meal. There are so many types of salads you can try at home. If you are looking for the best salad recipes, here are some you must try.
Things to keep in mind before tossing a salad
1. Use fresh and seasonal ingredients.
2. Consider the balance of flavors and textures in the salad.
3. Use a variety of greens for added nutritional value and visual appeal.
4. Add a source of protein, such as chicken, fish, or beans, to make the salad more filling.
5. Experiment with different dressings and vinaigrettes to add flavor and moisture.
6. Be mindful of portion sizes to maintain a healthy balance in your diet.
7. If you are preparing salad for a party or event, it's better to dress the salad just before serving to prevent wilting of greens.
What you can mix and match to create a healthy salad recipe
There are many vegetables that can be added to salads to add flavor, color, and nutrition. Ensure you have leafy greens such as lettuce, spinach, arugula, kale, and mixed greens. Toss in cruciferous vegetables including broccoli, cauliflower, and Brussels sprouts. And, add a few root vegetables such as carrots, beets, radishes, and sweet potatoes. You must also include vegetables such as cucumbers, bell peppers, tomatoes, onions, and scallions, squash, zucchini, and eggplant. To make your salad recipe interesting, you can also add fruits such as berries, apples, pears, and oranges for sweetness and added nutritional value. Don't skip on protein, and make sure you're adding legumes such chickpeas, lentils, and black beans. For added crunch and healthy fats, toss in nuts like almonds, walnuts, sunflower seeds, and pumpkin seeds.
Salad dressings that will work well with any salad
Here are a few ideas for easy salad dressings that would work well with any salad.
Balsamic vinaigrette: A simple dressing made with balsamic vinegar, olive oil, Dijon mustard, honey, salt, and pepper.
Lemon vinaigrette: A tangy and refreshing dressing made with lemon juice, olive oil, Dijon mustard, honey, garlic, salt, and pepper.
Honey mustard: A sweet and tangy dressing made with Dijon mustard, honey, olive oil, white wine vinegar, and black pepper.
These dressings can be easily made in a jar with a tight-fitting lid and shaken to combine ingredients, you can also add a little bit of water or milk to make it less thick. You can adjust the ingredients to suit your taste.
Easy vegetable salad recipes to try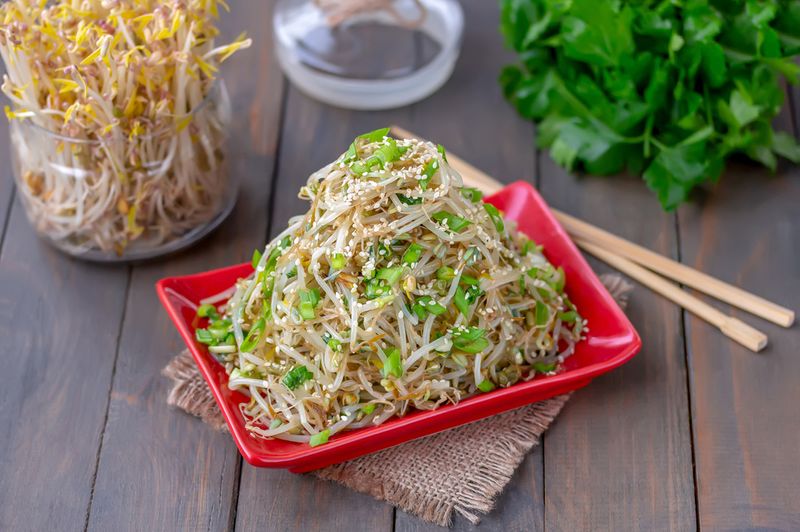 A Korean vegetable salad recipe, sookju namul is easy to make when you're short on time. This Korean bean sprout salad is a popular recipe that's also packed with nutrition and works wonders as a side dish. With bean sprouts, scallions, and garlic tossed in soy sauces, this easy salad recipe takes a few seconds to create. Complete with toasted sesame seeds that add a nutty flavour to each bite, this is a recipe every Korean drama or K-pop fan must try.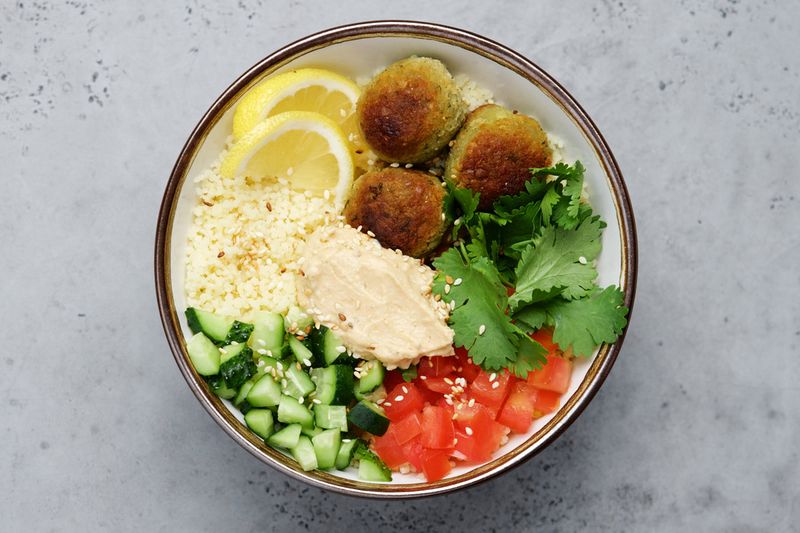 If you shop at your local market often, you'll know that winter brings with it abundant greens! And, they're not all leafy. Green chana is in season, so why not add a twist to your regular chickpea falafel with something more seasonal? Recreate this healthy falafel bowl at home, it's a salad recipe that will keep you full for hours. There are many types of salads that you can try, if you're looking to switch one meal in a day to just a salad. And, this delicious salad is definitely it.
3. Greek broccoli salad
Broccoli salads are usually what you should opt for if you're hunting for low-carb salad recipes. These little trees add a lot of texture to any bowl of salad that they are a part of. So, it only makes sense to make broccoli the hero of your salad bowl. Toss up olives, plump tomatoes, onion, cucumber, lettuce, broccoli of course, and any other vegetables of your preference. Don't forget to add some feta cheese and finally toss it all in olive oile, salt, and pepper. This easy vegetable salad recipe is guaranteed to keep you full if you have it as a meal, but you can also serve it as a side. There are several different types of broccoli salads that you can try, but this classic salad recipe will surely become a part of your routine.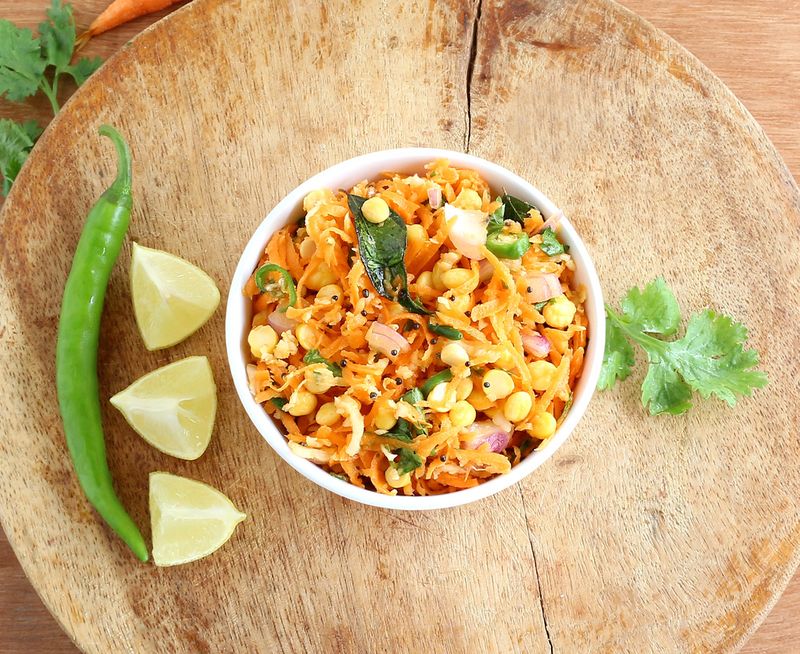 This is a vegetable salad recipe from Southern India that's rarely identified as a nutritious salad. If you're someone who doesn't want to leave their desi taste behind for a life of salads, this recipe is one you must try. This is not just your average vegetable salad, it also has split moong dal, which add a bite to the salad while also offering some protein to the bowl. Perfect as a side or a full meal, this delicious salad recipe will ensure you stick to healthy eating for days to come. 
---
Photo: Shutterstock