We moved to Pune in December 2019, three months before the world went into the first of a series of lockdowns in March 2020. On our earlier visits, I had enjoyed the comfort of local, homegrown eateries, which are landmarks unto themselves in Pune. The old-school favourites include delightful chutney sandwiches and chicken sandwiches at Marz-o-rin, the cookies and cakes at Kayani bakery, the Asian fare at Malaka Spice, and many more. Most of these eateries were in the heart of the main city. 
When the lockdown eased up, sometime mid-last year, we discovered four gems in the suburbs. Typically known as the IT side of the city, areas such as Baner, Hinjewadi, and Aundh are home to some delightful eateries serving interesting world cuisines. Here are four restaurants in Pune that are serving delectable global cuisine.  
1. Yeti And The Monk
For Vietnamese and Tibetan delicacies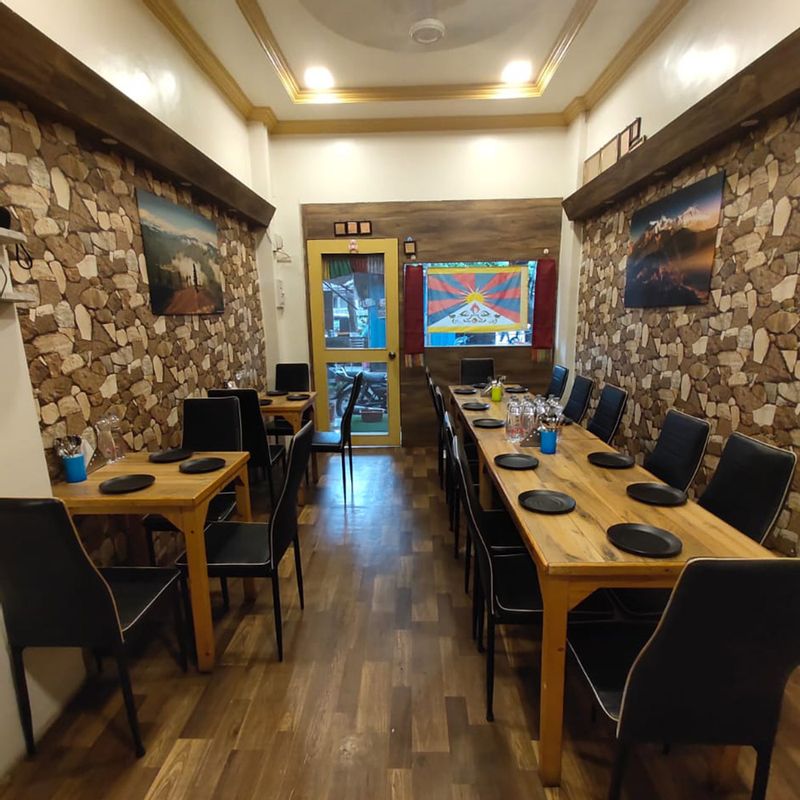 You may almost miss the entrance to this tiny eatery if you aren't looking for it. Started by three chefs who are partners in the venture - Biki Gurung (ex-Hyatt, Kolkata and The Chesapeake Bay, Cambridge, Maryland), Saurabh Mane (ex-Trident BKC, Mumbai, and Junoon by chef Vikas Khanna, New York), and Prasad Jadhav (ex-ITC Grand Maratha, Mumbai, and Costa Cruises, Italy), the eatery offers Tibetan and Vietnamese fare. The warm wooden furniture and cosy interiors are inviting. The decor reminds us of the tiny cafes that line the markets of McLeodganj. We were pleasantly surprised to see a 'remove your footwear outside sign' at the entrance. "The atmosphere is homely and the food is cooked in front of you. "At home, we don't usually eat with our shoes on and we wanted people to do the same here. The maintenance of the place becomes easier," says Jadhav.
We noticed that there were no aerated drinks on the menu and were told that the menu focuses on healthier options. We ordered a lemongrass iced tea, which was refreshing, and a Vietnamese coffee, which is great if you like a strong brew. We also tried the Chicken Pho, a Vietnamese soup dish consisting of broth, rice noodles, herbs, and meat, and the Vietnamese summer rolls, which are rice paper rolls, stuffed with shredded raw veggies and chicken, served cold. The star of the menu was the pork dumplings. The meat was soft, juicy and the coating was not too thick. "The authenticity and fineness of our dumplings came from Biki who is from Darjeeling. The dumplings are rolled to order, the vegetables for the thukpa and summer rolls are cut to order," Jadhav explains. You won't find the restaurant on Swiggy and Zomato. You can Dunzo a meal but the chefs don't really encourage it. "We started sending food through Dunzo during the pandemic. When someone orders, we ask if it's the first time they are ordering from us. In that case, we politely refuse to deliver. We don't want the takeaway to be their first experience. The cuisine is such that people don't have enough knowledge about it and they need to be guided the first time. If you think of a thukpa in your mind but end up ordering a Pho, then there's an expectation mismatch. We put a lot of effort into the presentation of our food, we don't want to put everything mixed in a container and send it," Jadhav tells us, just as we were contemplating packing a portion of pho for a friend.
2. Cafe From The Tree
For Italian fare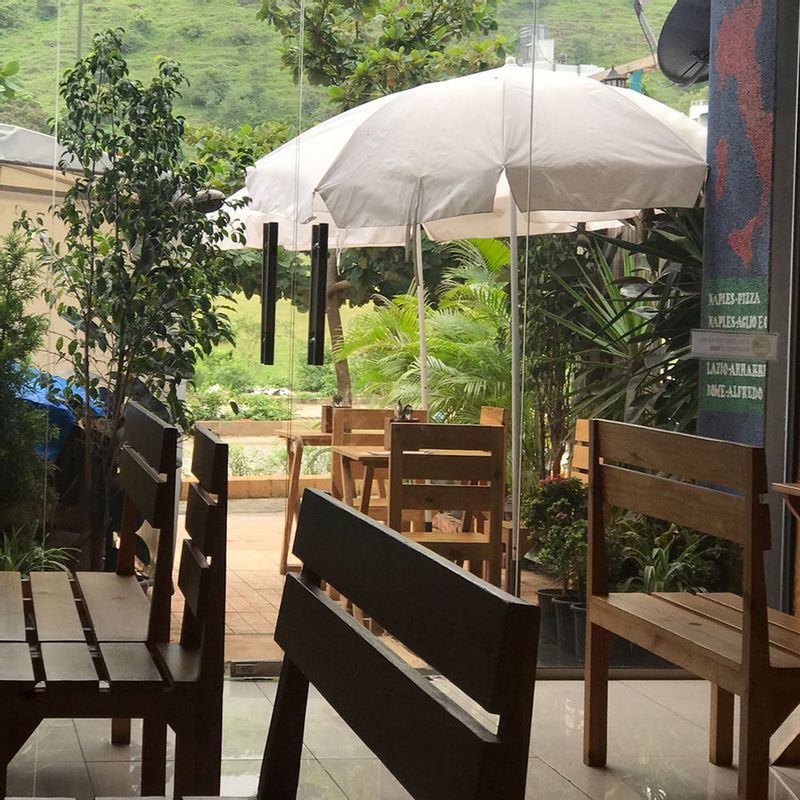 Located on the Baner-Pashan road, facing the green hillside, this cafe has some of the best Neapolitan pizzas and the fluffiest garlic bread we've sampled in the city. The secret? A brick oven and techniques learned from a family of pizza makers in Naples. It was started by 28-year-old Gaurav Bothara, after completing his culinary training at Le Cordon Bleu, Paris. "Neapolitan pizzas are not really easy to make. Handling the dough is the most important aspect. It is cooked at 450 degrees celsius for under 100 seconds. Neapolitan pizzas have massive air pockets and need 48-hour fermentation," Bothara tells us. "I went to Italy and worked and lived with a family in Naples and learnt the art of making these pizzas. Each person in the family, the grandfather, the father, the son, would take over one specific job. One person would place the pizza in the oven, another would be in charge of the toppings, and so on. During the first lockdown, I built my first brick oven at home, in Pune, from scratch. It took me 22 days to build it and two months to figure out the dough," he explains. The cafe bakes its own bread, makes its own sauces, handcrafts the cheese (parmesan, ricotta, mozzarella), and even grows greens.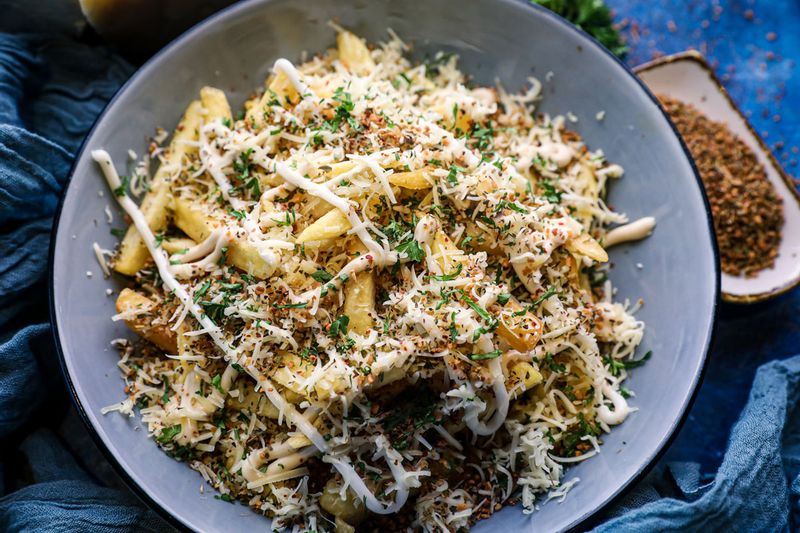 We loved the basic Margherita pizza, and the melt-in-the-mouth garlic bread (the secret behind which is just stretching the dough right, we are told). Apart from the pizzas, there is pasta, loaded fries, coffees, and shakes on the menu. The peri-peri fries have our vote. There are books to read and board games to choose from if you're in the mood for a long, lazy meal.
3. Tokyo Bakery
For baked Japanese goodies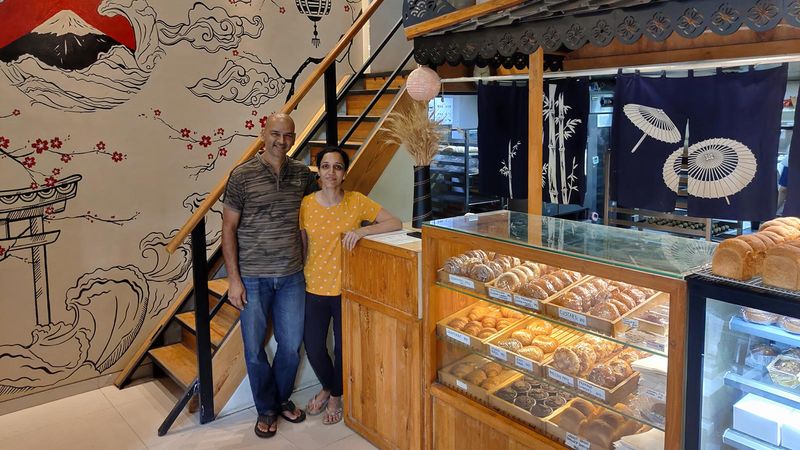 Have you tried the exceptionally soft Japanese bread? We recently did and have been craving for more ever since. The Kare Pan or Curried bread was our favourite - it's Japanese curry wrapped in a piece of dough, which is then coated in bread crumbs and deep-fried. There are also custard cream buns, cheese-filled buns, salt and butter rolls, and melon buns with a delicious cookie crust. Don't miss the soft, incredibly fluffy, and not too sweet, Japanese cheesecake either. Started in 2017, Tokyo Bakery has an interesting inception story.
Rahul, who worked in the technology sector, lived with his wife Arundhati Deo in Tokyo. During their time there, Arundhati took baking classes as a hobby. After working in Japan for 14 years when the duo moved back to Pune in 2008, they missed their staple, the soft Japanese bread. "I wasn't too happy about work at the time and Arundhati suggested I could return to Japan to learn baking bread," Rahul tells us. In Japan, Rahul trained under Tsunetaka Kawakami, a master bread maker in Okayama, who waived off the $1,000 fee for Rahul when he heard he had travelled from India to learn Japanese baking. When Rahul returned to Pune, Arundhati and he tried baking bread in their apartment but realised what Rahul had learned with Japanese ingredients and equipment, was not easy to create using Indian flour. Undeterred, Arundhati insisted he returns to Japan to understand how this could be fixed.
It was then, in 2015 that Kawakami offered Rahul a job at Okayama Kobo, his well-known baking studio. In October 2016, Kawakami asked Rahul to be part of a television program he was shooting for in Japan. Rahul requested him to travel to India with the television crew. From getting friends to lend them an apt location, to putting together the right equipment and ingredients and inviting 60 people for the live baking session, the Deos did it all. It was then that they learnt how Kawakami worked with the local ingredients. In September 2017, the Deos opened Tokyo Bakery, named after their favourite city in Japan. "Arundhati was instrumental in modifying the recipes. She is extremely focused on improving the quality of our bread with available ingredients and never worried about the future. She even recorded everything Kawakami did while working with local ingredients and made sure we got it right," says Rahul.
4. K
For authentic homely Korean fare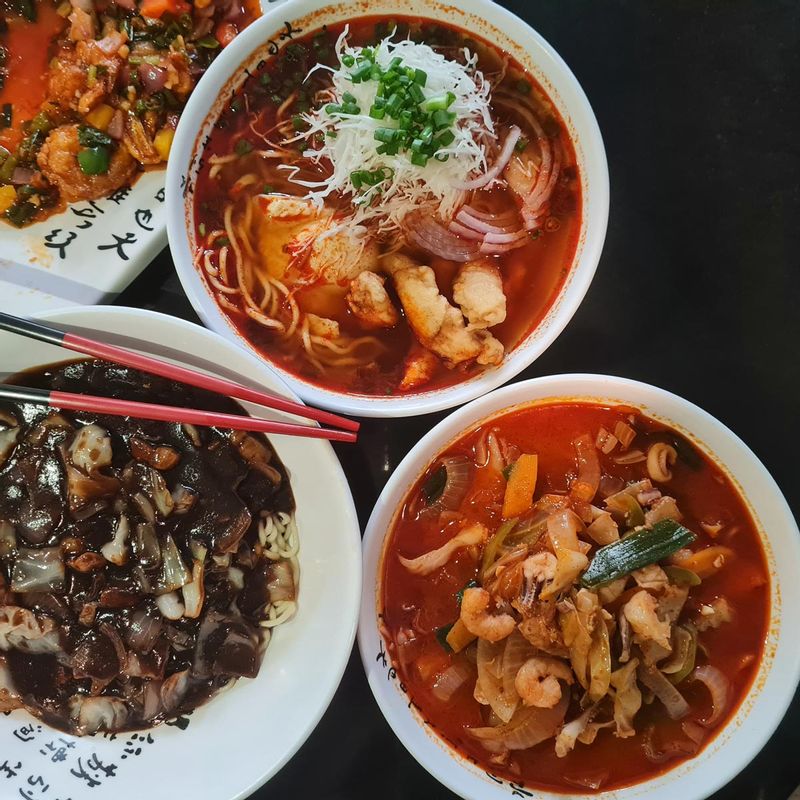 It is through a friend that we first discovered this restaurant located in Aundh. 'K' is a simple-looking eatery on a road dotted with cafes. Don't let the unassuming ambience fool you, the food here is stellar. The Californian seaweed rolls were our favourite as was the signature ramen bowl. The Special Ramen, comes with fried chicken, thinly sliced onions, egg, bean sprouts, and house-made noodles. While the menu is mostly Korean, it includes a few Japanese dishes too.
Woohyung Kim, a South Korean national, head chef and owner of K restaurant came to India in 2009. "When we came to India 11 years ago, we had to cook everything on our own if we wanted to eat Korean food and that's where the cooking journey began. Over the years we learned to cook everything. We started K in 2018. At that time Korean cuisine was not very known to Indians and interest in Korean culture was lacking," Kim tells us.  K is Kim's first restaurant. He doesn't have formal training in hospitality but has grown up watching his mom cook. "In the beginning, most of our customers were Koreans. The interest in Korean food grew along with the growth of K culture in India. Our specialities are noodles. I would say udon, jampong and jajang and dak galbi, a rice dish," says Kim.
The restaurant makes the noodles by hand and the broths are slow-cooked for over 24 hours. The menu features tuna, pork, chicken, and vegetarian options. The large meals include rice, meat, and sauces of your choice. You can also opt for a set menu if you prefer to try a variety of dishes and are in a large group. A few other house specialities include kimchi fried rice, raw tuna bibimbap (a Korean dish consisting of rice topped with sautéed vegetables, chilli paste, and tuna, sometimes with the addition of a raw or fried egg), tangsu (a Korean Chinese meat dish with sweet and sour sauce), Japanese curry plates, and more. The menu will remind you of tiny eateries in South East Asian countries where photographs are included in the menu for each dish. If you aren't familiar with the cuisine this is of great help. 
---
Photo: Cafe From The Tree; respective restaurants