With lockdown restrictions eased and restaurants allowed for dine in till 10 pm in most cities One of the most discernible food and beverage trends in a post-pandemic world has been outdoor dining. There's one city in India where outdoor dining has always been in the mix, thanks in part to the city's balmy weather through much of the year. Most new F&B hotspots that have sprung up in Bengaluru over the last couple of years offer an alfresco option. From Cambodian cuisine to sushi on a conveyor belt to gourmet burgers, we've got you covered: 
1. SuzyQ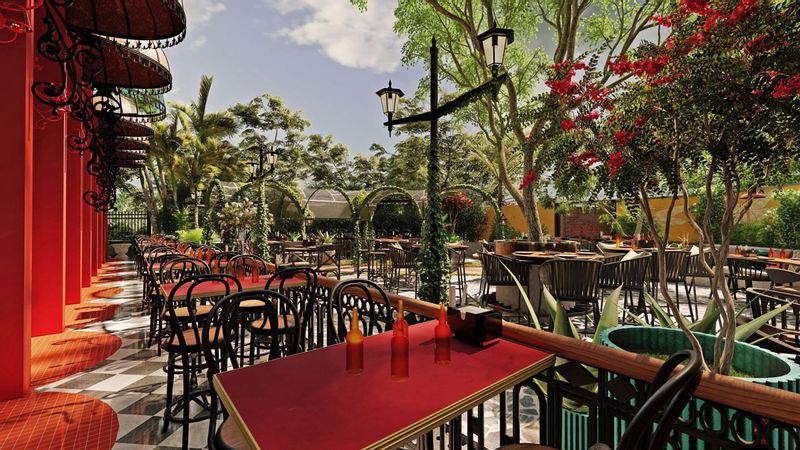 Not long ago this was 1Q1, one of Bengaluru's most vibrant dining and entertainment hotspots. Located within the iconic Indian Express building in the heart of the CBD, 1Q1 has been reimagined as SuzyQ with an emphasis on outdoor dining. The entrance is through a hardscaped pathway with canopies that are festooned with foliage. The highlight of the outdoor space is a 15 ft tree that creates a natural canopy. The food stays within the comfort zone – their fiery Mangalore style prawn ghee roast is a must try, while the customised crockery is great for the 'gram'.
Address: No.1, Express Building, Queens Road, Bengaluru
2. Wabi Sabi, The Oberoi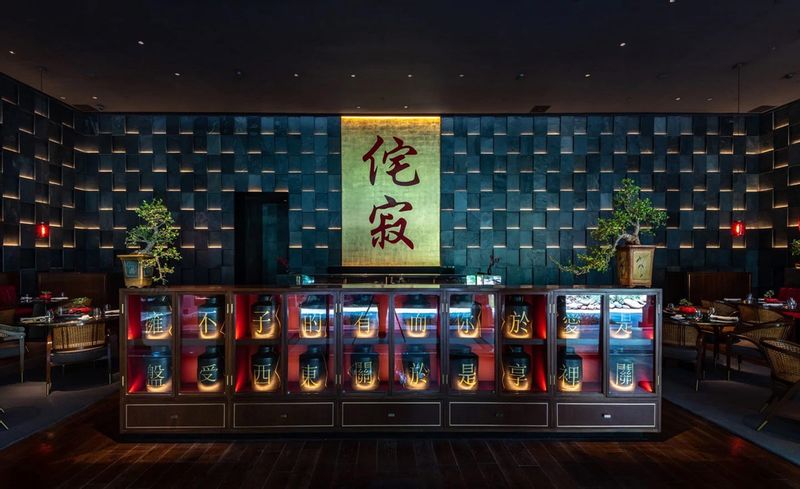 One of Bengaluru's finest addresses, the Oberoi might be on one of Bengaluru's busiest roads and yet its tucked away and camouflaged with painstakingly curated gardens. Wabi Sabi is deep rooted in Japanese philosophy that celebrates the complexity of simplicity. A 23-carat gold leaf wall is the showstopper in this restaurant that extends to a laidback outdoor seating area. The menu doesn't leave anything to chance with everything from Sashimi and Sushi platters, dim sums and large Asian plates in the mix. 
Address: The Oberoi Bengaluru, 37-39, Mahatma Gandhi Rd, Bengaluru
3. Khmer Kitchen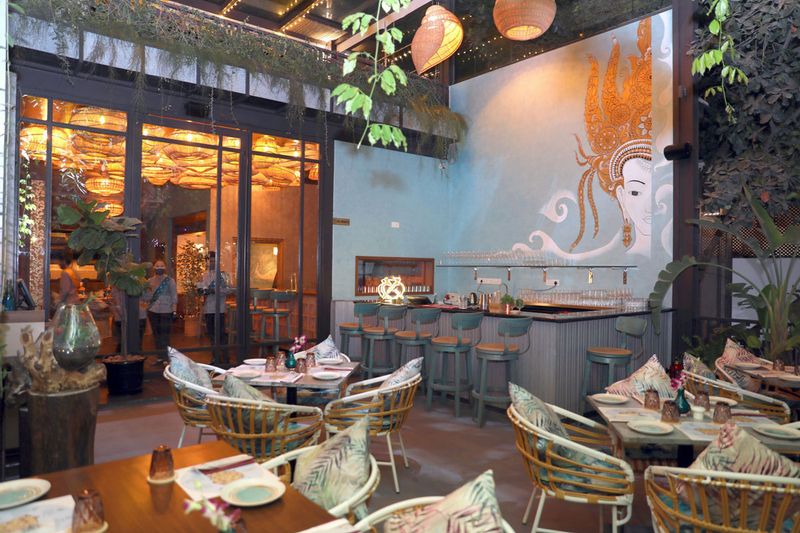 It might be a while before you can holiday in Cambodia but a trip to JP Nagar might transport you to Cambodia, albeit momentarily. Set in a heritage home and decorated with handpicked artefacts, Khmer Kitchen is one of the only restaurants in India with an extensive selection of Cambodian cuisine. There's also a smattering of Pan Asian signature dishes from Vietnam and China but it's the Cambodian fare like the Fish Amok, a celebratory Cambodian curry, or the Nom Banh Chok (Cambodian Rice Noodles) that steal the show. 
Address: 697, 15th Cross Rd, 2nd Phase, J. P. Nagar, Bengaluru
4. Gawky Goose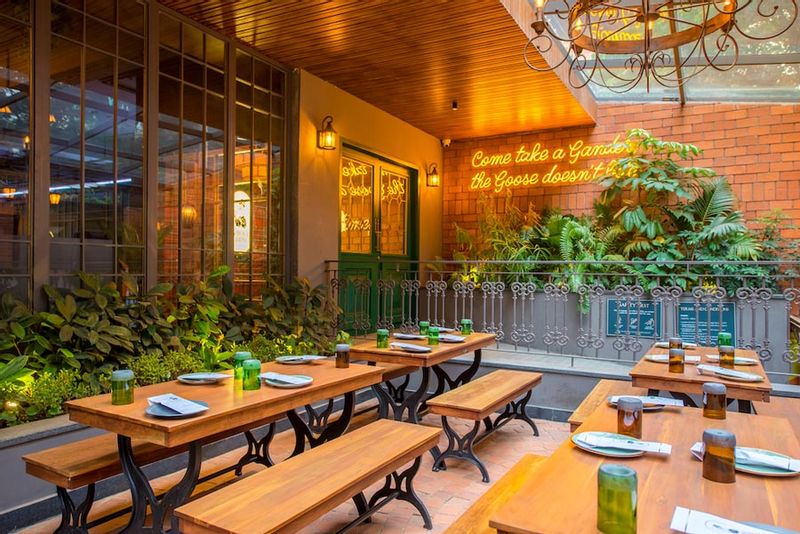 Spread over 14,000 sq. ft. with seating for 390 people, Gawky Goose isn't just one of the largest new spaces in town, it's also one of the most versatile. This Irish pub theme inspired kitchen and bar features detailed brass and emerald-green columns. Classic cocktails make a welcome comeback here while the menu is dominated by world cuisine with regional twists and modern cooking techniques. The outdoor space is its big draw, it's also pet-friendly.
Address: #77, Wind Tunnel Rd, Muniyappa Layout, Murgesh Pallya, Bengaluru
5. Burger Seigneur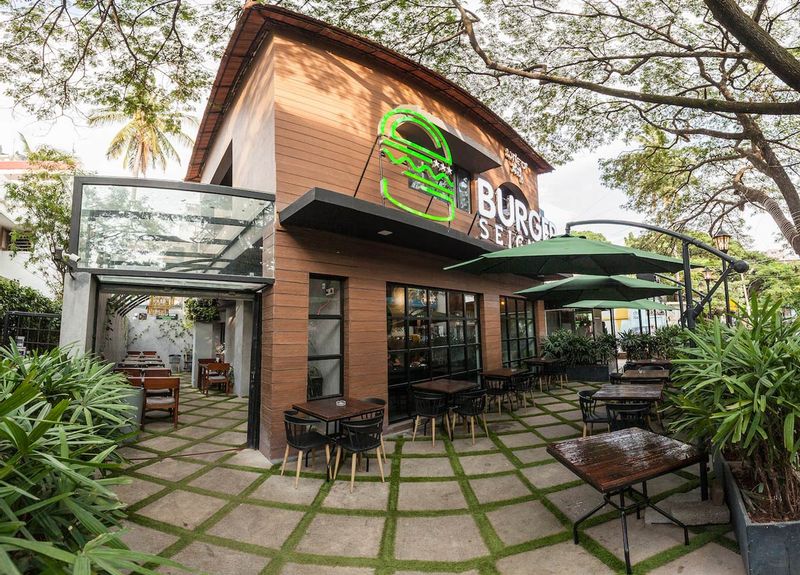 It's not difficult to spot the influences of New York's iconic Shake Shack at Bengaluru's newest gourmet burger spot. Burger Seigneur's handcrafted burgers are part of the city's new fetish for gourmet burgers. The buns are crafted in-house while many of their high-quality ingredients are imported. Their flagship outlet in Indira Nagar features a large outdoor section.
Address: 35, 80 Feet Rd, Hal, HAL 3rd Stage, Indiranagar, Bengaluru
6. HopsHaus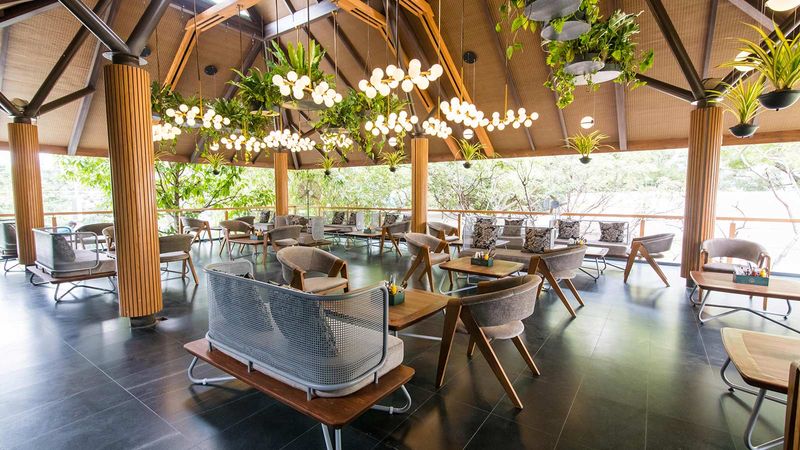 Set in a picturesque, botanical setting in Whitefield and spread over two floors, this new micro brewpub has all the ingredients of the perfect weekend lounge spot. The décor complements the open to sky appeal and relaxed vibe—the perfect antidote to Bengaluru's infamous traffic. It's one of the first spaces to offer Mead (crafted with local honey) on tap in the city aside from an array of classic European brews. The wasabi prawns, the tres leches cake and the twisted Tijuana Chicken Tikka are among the bestsellers from the food menu.   
Address: #101 & 45, Whitefield Main Rd, Narayanappa Garden, Whitefield, Bengaluru
7. Lucky Chan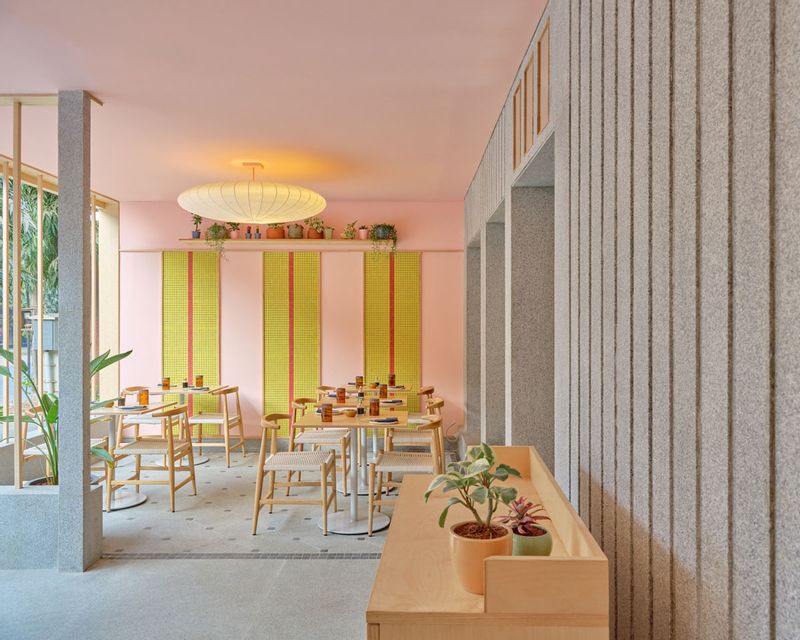 A dim sum and sushi parlour, Lucky Chan might also conjure images of Mr Bean with its sushi conveyor belt – a first for Bengaluru. While the barstool seating around this conveyor belt is a popular choice, the restaurant offers a choice of four seating options that includes a dedicated alfresco area. Japanese is the mainstay – try the sashimi, nigiri and maki rolls with a choice of sakes. There's an exhaustive menu of dim sums including their popular soupy dumplings.  The molecular sangrias are another big draw here. 
Address: 594, 12th Main Rd, 2nd Stage, HAL 2nd Stage, Indiranagar, Bengaluru 
8. Bira 91 Taproom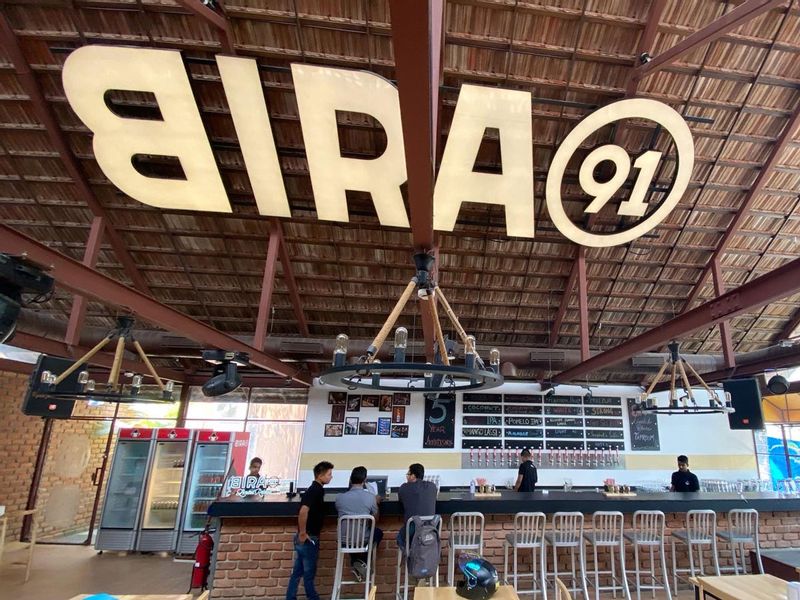 Bira's first taproom in the city is a testing ground of sorts. The city's beer aficionados get a first taste of the brand's new brews before they go mainstream. This 3500 sq. ft. space features a large Munich-style Biergarten. The uncomplicated food – with a wide range of small plates and comforting pizzas, complement the no-frills approach to the interiors with red brick walls.
Address: Shop No, 33, 80 Feet Rd, S.T. Bed, Koramangala 4th Block, Koramangala, Bengaluru
---
Photo: Respective restaurants