Bengaluru loves food. Being a cosmopolitan city, it also offers a wide variety of cuisines, both national and regional. Its local flavours are as unique and wholesome as the offerings from neighbouring states like Tamil Nadu, Kerala, Andhra, and Telangana. Bengaluru folks have adopted the food of all different people and communities that have settled here and, as a result, the food here has become as diverse as its people.
We bring you 10 things that you must eat in Bengaluru.
1. Masala Dosa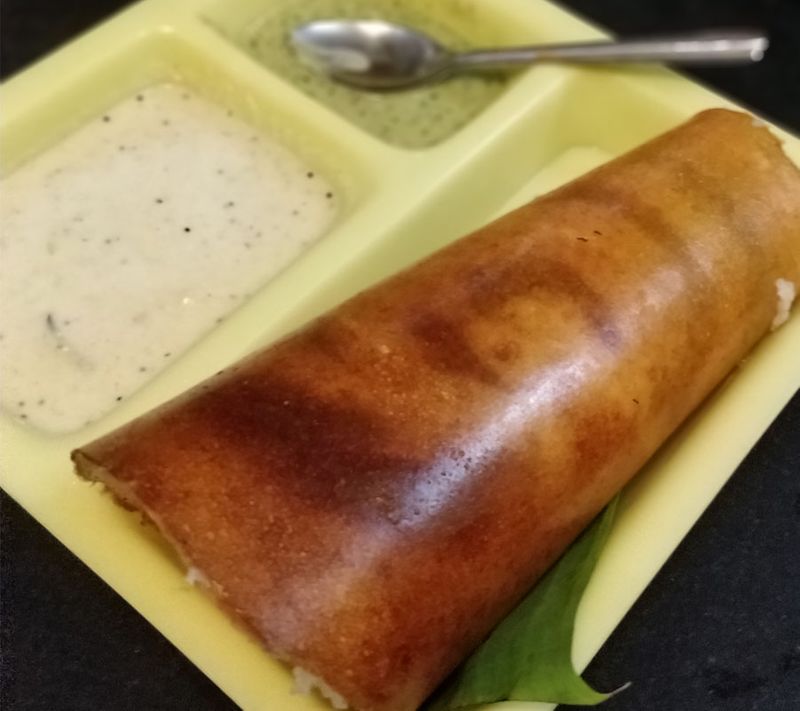 No morning in Bengaluru can start without dosa. Be it plain, masala, rava, or set. Dosas in Bengaluru are small and thick unlike the dosas of other cities. They are crispy on the outside, and yet soft inside. Fried to perfection and layered with a chilli-garlic paste they are perfect to start your morning. A favourite masala dosa here is Benne Dosa, simply meaning butter dosa, and is available at every corner across the city. It is the best breakfast you can have.
Must-Try: Davanagere Benne Dose Hotel, Jayanagar 
2. Idli-Vada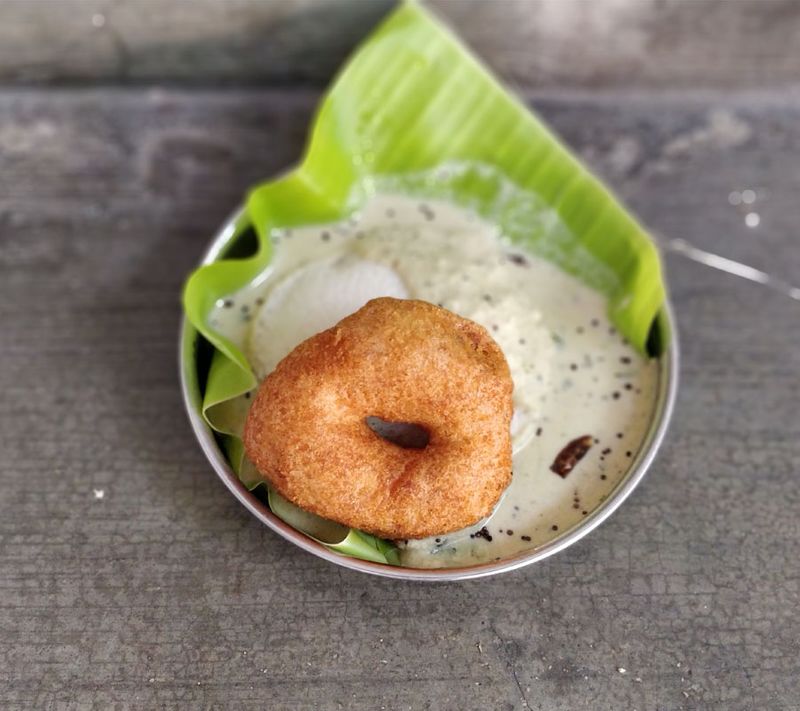 There are idlis and there are Bengaluru idlis. Unlike the idli you get in Tamil Nadu, the idli in Bengaluru is grainy with texture. They are larger too. Typically served with a fat, fluffy vada, dipped in a sweet Udupi-style sambar, it is generally crumbled in the bowl before eaten. There are other idlis too—Thatteidli, malligeidli, Kancheepuram idli, and Ramasseriidli—that you can sample across the city.
Must-Try: Sri Raghvendra Stores, Malleshwaram
3. Chow-Chow Bath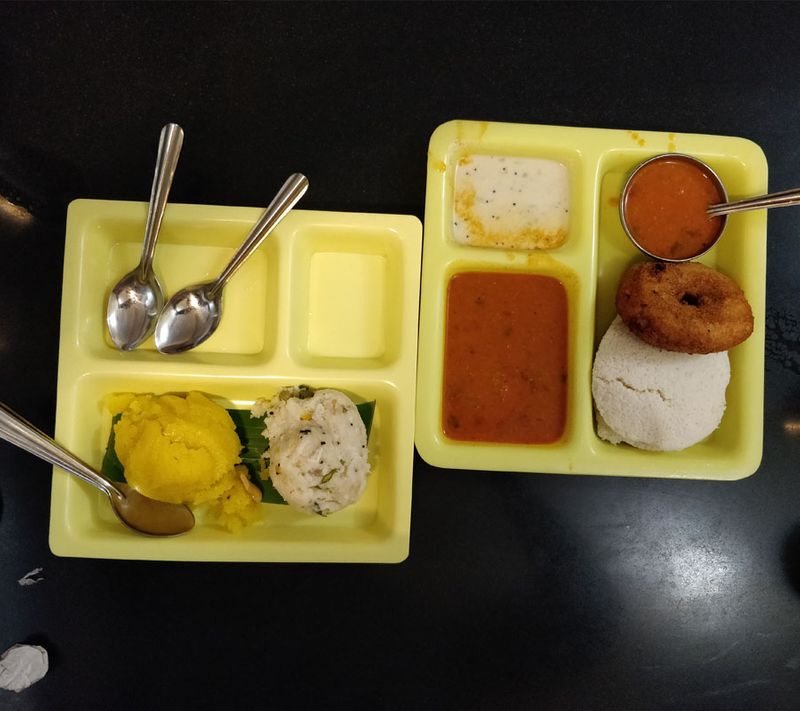 A typical Bengaluru breakfast is never complete without a dose of chow-chow bath. A combination of khara bath, a preparation that may look like Upma but is completely different from it, and rava kesari, a saffron flavoured version of halwa made with ghee, milk, suji and cardamom. The two are served together to create a unique medley of sweet and salty that Bengaluruthe locals love.
Must-Try: MTR, Lalbagh
4. BisiBele Huliyanna
A rice-based Karnataka special, bisibele Huliyana or BisiBele Bath is spicy, wholesome and very popular in Bengaluru. Every shop offers its own version of this lentil, vegetable, tamarind and rice mix that is served topped with salty boondi, or karaboondi. The dish, it is believed, was created first in the Royal Palace of Mysore, and from there it spread across the state. Today, it is Bengaluru's favourite food.
Must-Try: Veena Stores, Malleshwaram
5. Gobi Manchurian-Fried rice
No lunch break in Bengaluru goes without someone ordering a plate of piping hot gobhi-Manchurian. The reddish-orange cauliflower dish, with Chinese inspiration, can look intimidating but it is delicious and oddly satisfying. Couple it with Bengaluru style fried rice, loaded with vegetables, pepper and curry leaves, and you are set for the whole day. Every darshini makes its own gobi-Manchurian and has its own following. Yes, even though it is Manchurian, you find it only in Bengaluru darshinis.
Must-Try: Shiv Sagar, Domlur
6. Andhra Thali 
Bengaluru loves its Andhra meals like few other cities. Every corner has an Andhra canteen and every afternoon thousands of Bengaluru locals partake in this spicy, flavourful, hearty unlimited meal. You can eat just the fixed thali with many curries, dal, sambar and chutneys, or add spicy sides like mutton, chicken, and prawns to it. Eat it whichever way you like but when in the Garden City, this is one thing you must not miss.
Must-Try: Nagarjuna, Indira Nagar
7. Ragi Mudde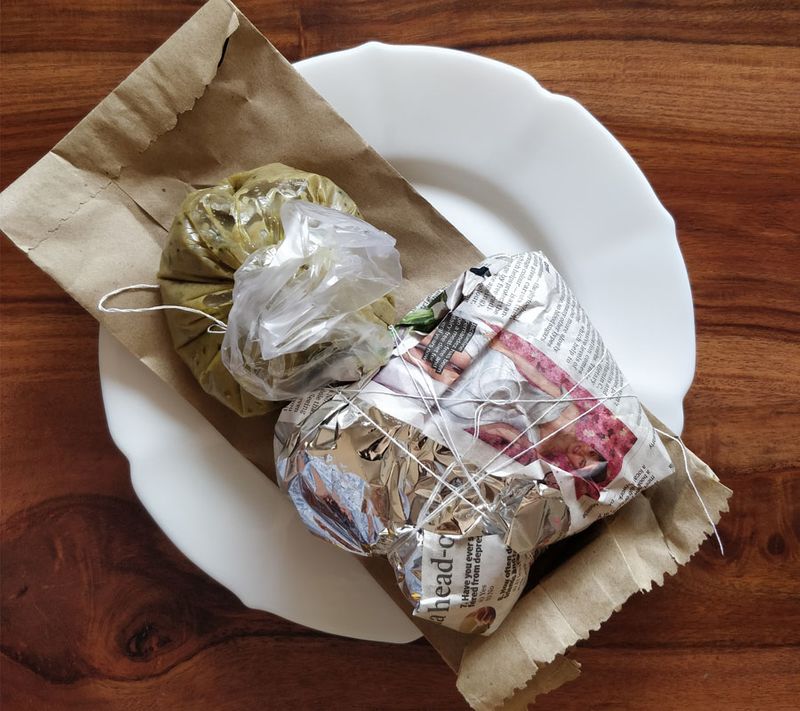 The humble meal eaten by the common man, ragi mudde, is made with ragi or nachni flour, cooked, shaped into balls and then steamed again. These balls, the mudde, can be eaten with a lentil and vegetable curry, called saaru, with mutton or chicken gravy, or even yoghurt or buttermilk. The best place to eat them would be a local friend's home, but if you do not have access to that, the second best are the city's many military hotels that serve old traditional Bengaluruan cuisine.
Must-Try: Mudde Madappa Mess, Majestic Circle 
8. Bonda Soup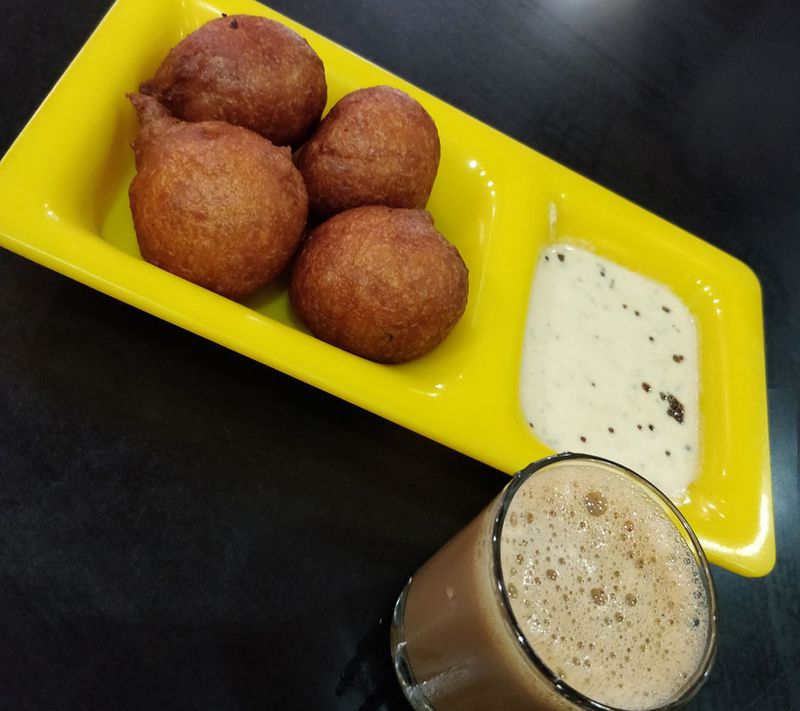 A quintessential Bengaluru evening snack, Bonda-soup is both healthy and hearty. Large, round, bondas, or fritters, made of seasoned and spiced ground urad dal are fried fresh every evening and dipped in a home-style lentil soup. This soup, flavoured with black pepper, ginger and tempered with curry leaves and mustard, is the mainstay of the dish and a favourite with locals. Have it early in the evening when it's too early for dinner and too late for lunch and you are set for a long night ahead.
Must-Try: Upahara Darshini, Jayanagar
9. Biryani
You cannot come to Bengaluru and not eat biryani. Whether it is Hyderabadi biryani, Ambur biryani, Donne biryani, Dindigul biryani, Malabar biryani, Kolkata biryani or any other, the city loves its biryani. You can get a hearty portion for as little as 50 Rupees and you will find stalls and shops selling them in every nook and corner of the metropolis. Chicken, mutton, egg, veg, or only biryani rice, there are uncountable options to choose from. Eat it with raita or salan gravy or buy just plain biryani rice, but do not miss the biryani in Bengaluru.
Must-Try: Dindigul Thalappakatti Restaurant, Jayanagar 
10. Mysore Pak
There may be a constant tussle between Chennai and Bengaluru about whose Mysore Pak is the best, but the winner is always the consumer. One of the finest sweets of South India, Mysore Pak is named after the Royal State of Mysore, where it was created in the Royal kitchens at the behest of Maharaja Sri Mummadi Krishnaraja Wadiyar. He liked the sweet so much that he named it after his own kingdom - Mysuru. In Bengaluru today, you get some of the finest Mysore Pak across the stalls and sweet shops and it remains one of the must-haves here. 
Must-Try: Sri Krishna Sweets, Kamanahalli
---
Photo: Shutterstock; Anubhuti Krishna