Bengaluru is a foodies paradise and naati food is hearty, traditional fare that perks up not just the taste buds but also the soul. No wonder then the mention of it gets food lovers (and even those indifferent) sitting up with interest. If you are wondering where to make a beginning (or simply want to see if you have ticked off these places), here is a list of home kitchens, cloud kitchens, and restaurants offering some great Naati food in Bengaluru. Admittedly the list is not an exhaustive one, but then, it's one that you will want to bookmark and come back to time and again to relish mouth-watering naati food. 
HOME KITCHENS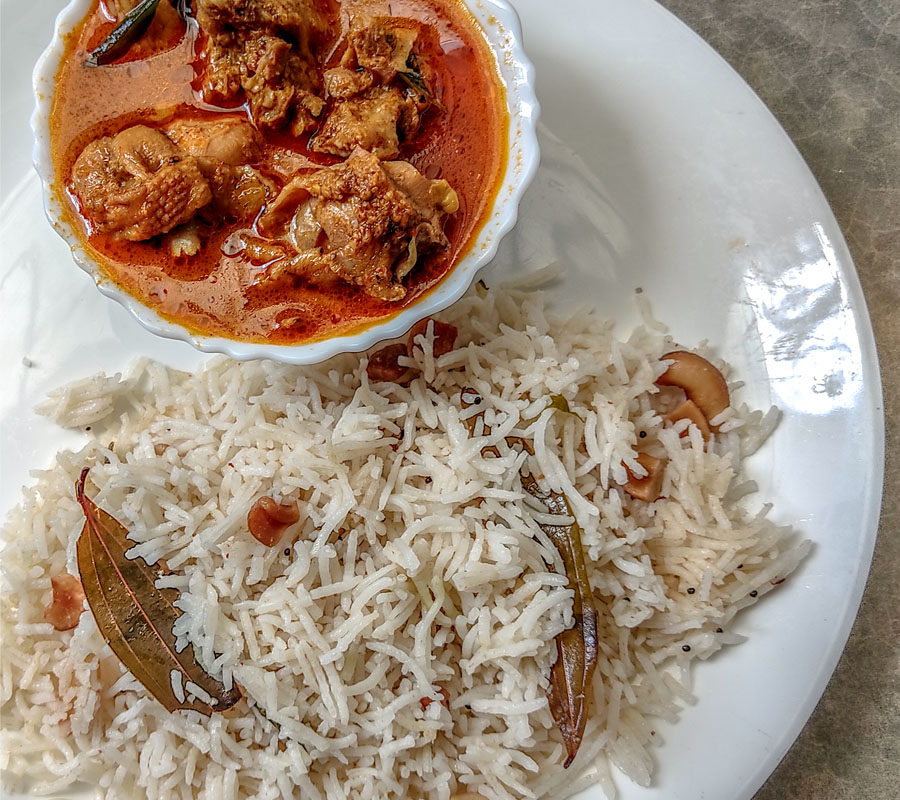 Owner and home chef, Kalyan Gopalakrishna showcases his family style of cooking which has evolved to its current form over a period of 150 years through several generations of his ancestors. Signature dishes include Bannur mutton saaru (curry), Bannur mutton pepper roast, Bannur mutton palav, and naati koli saaru (Curry).
The best way to order is to connect via Whatsapp - +91/99805-41415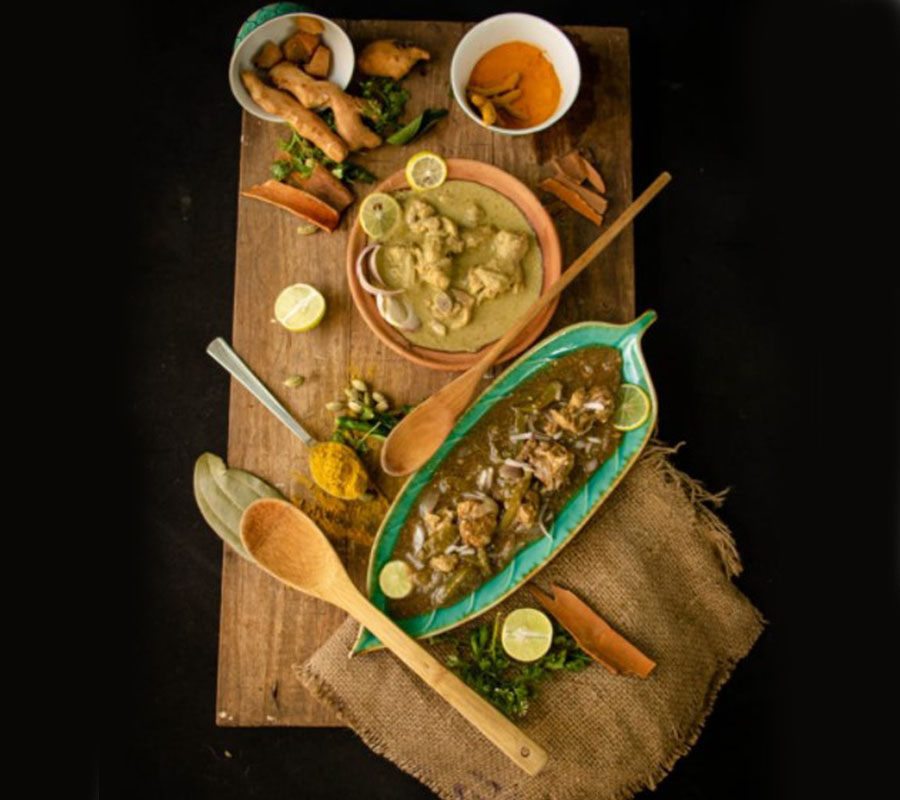 Encouraged by friends and family who loved her biryani, Jayashree Harsha began her home kitchen venture as a hobby. Today, she receives a steady stream of orders for her chicken/mutton biryani and chops combo, the perfect combination she believes. Also popular on her menu is the thatte idli/mudde/ghee rice combined with chicken saaru. Jayashree's chicken fry and chilli chicken are bestsellers too.
The best way to order is to connect via Whatsapp - +91/98442-68415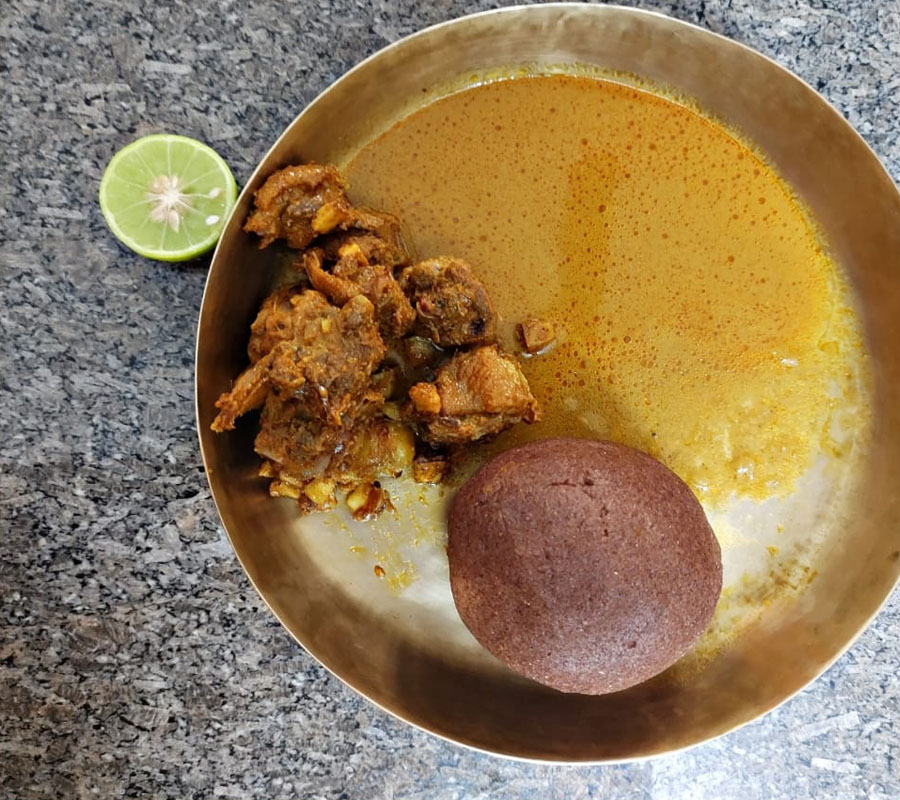 Nischay DR, owner of Maam's Kitchen has his roots in Mandya and cooks with recipes handed down from his mother and grandmother. With all the masala powders prepared at his home, his food is representative of the Mandya and Mysore region. He takes pride in offering completely biodegradable packaging. Top orders from Maam's Kitchen include mutton palav, mutton chops, naati kolli bassaru and mutton fry 
The best way to order is to connect via Whatsapp +91/81974-72495
RESTAURANTS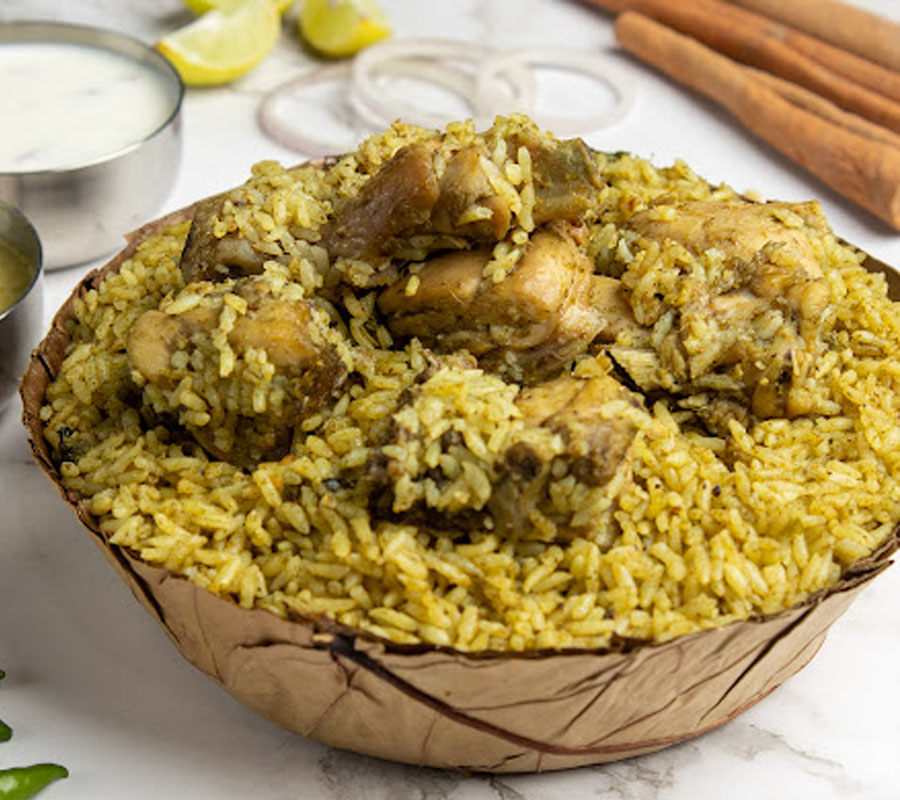 RNR started as a cloud kitchen in November 2020 and currently has 14 cloud kitchens spread across Bangalore. The brand has a dine-in outlet in Jayanagar. Ramya Ravi, co-founder of RNR, and her sister began the venture with their grandmother's recipe for donne biryani, their star dish. Other naati preparations include mutton liver masala, mutton nalli, naati style chilli chicken, natikoli drumstick fry, natikoli roast, natikoli saaru, ragi mudde, and akki roti. You can order from their website, via popular online delivery services, or call +91/97427-21949.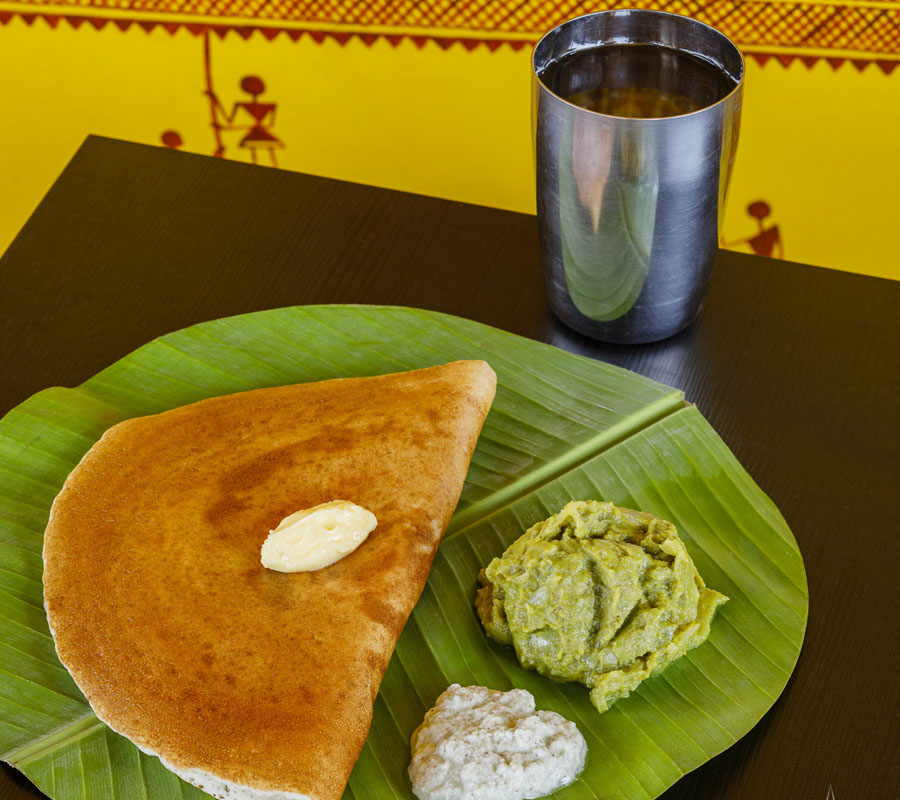 The three partners of Malgudi Mylari Mane are childhood friends who enjoy travelling, long-distance motorcycling, and exploring India's rich regional culinary heritage—says Steven Thirumailai, co-founder of the restaurant. The trio wanted to offer highway diners a simple dining experience that champions Karnataka non-vegetarian fare. Popular is their Mylari Dose from Mysuru which diners can pair with chutney, sagu, and hearty meat curries and fries. Other specialties include mutton chops, mutton pulav, and koli khara.
Besides dine-in you can take away if you are close to their Nelamangala location. If an order of over Rs 5,000 is placed 24-hours in advance, the restaurant will organize delivery at additional costs.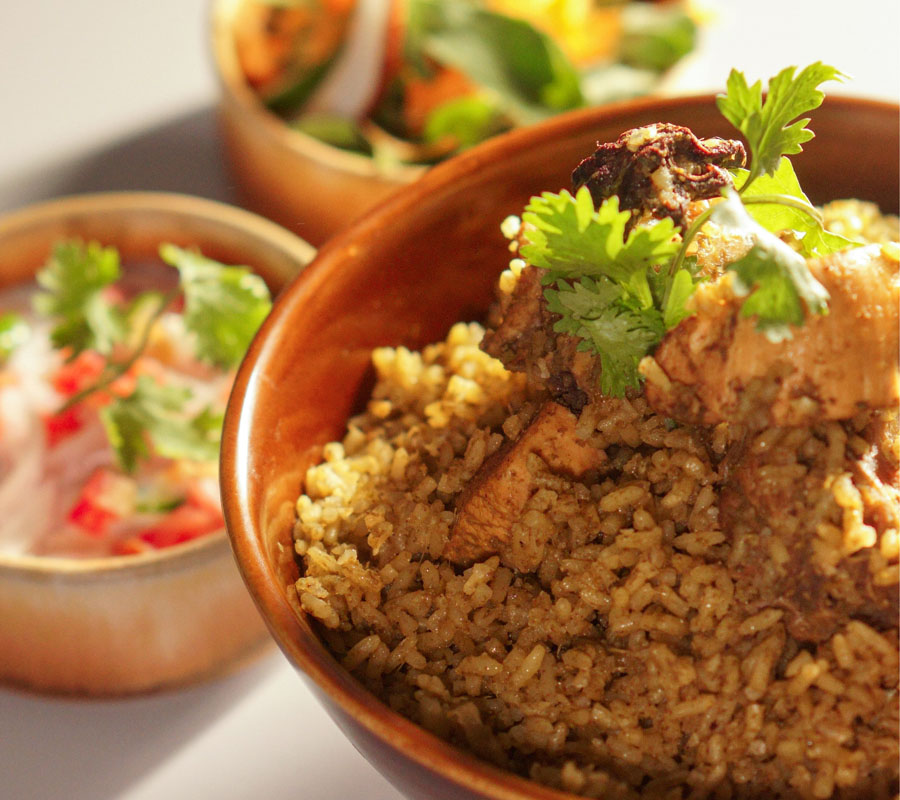 While Karnataka Kitchen does offer some great naati koli saaru, mutton sukka and ragi mudde, it also does a cross-section of Karnataka food, going from north to the south of the state, says Rati Dhananjayan, who is the owner. Some crowd favourites are the Coorg mutton biryani, saoji chicken curry and jolada Roti, green prawn sukka and chicken ghee roast with neer dosa.
You can order from their Instagram page, via popular online delivery services,or place a direct order on +91/77606-30268.
For Gautham Reddy and Christine Barretto, who run this restaurant, their recipes have been passed down from their moms and grandmoms and is paired with their dedication to consistency and quality. The top dishes here are the mutton palav, mutton kaima vade, the freshest kaal soup, mutton fry and dosa, and saaru. 
Besides dine-in, you can order via their Instagram page, and organise pickup with popular delivery services from the restaurant. You can place direct orders on +91/82963-99316 / +91/99452-67123.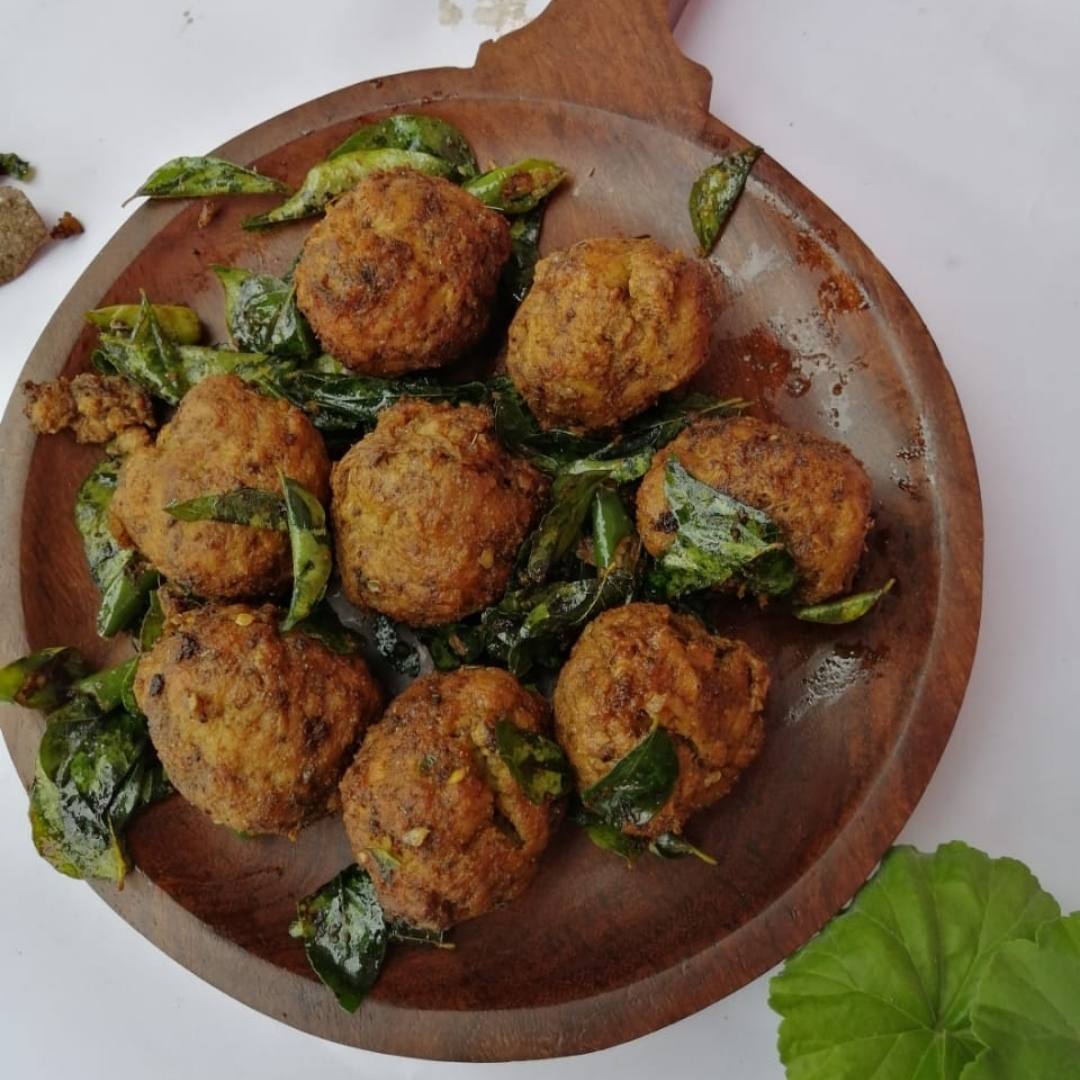 The idea at Go Naati is to serve the best of rural food with an urban touch to it, says Dinesh Babu S, COO. The brand has been in the business for over two decades in a different format and name and this is their newest venture. Their signature dish is the hearty mutton nalli and leg soup. Other specialities include mutton kheema dry, biryani combo, and egg boti fry. 
You can place an order from their website page and call +91/90084-78667 for orders. 
You could also check out restaurants like Naati Café (Koramangala), Naati Sogadu (Sahakarnagar),and the The Naati Bar and Kitchen (Koramangala). 
For a more rustic experience, you could also consider visiting the many historic military restaurants that dot the culinary landscape of Bengaluru. 
Photo: RNR Restaurants; respective restaurants