The name Hitesh Sharma may not ring a bell, but his stage name will—Tesher. Sharma, an Indian-origin Canadian who grew up in Regina, Saskatchewan, liked mixing music in his basement. He would experiment with music and genres that he grew up with; being a Punjabi that included a lot of bhangra and Bollywood on one end of the cultural spectrum, and hip hop artists such as Drake, Eminem and 50 Cent on the other end. The result was an array of funky remixes that had a knack for becoming instant earworms. 
His remixes of Nusrat Fateh Ali Khan's Dama Dam Mast Kalandar into The Unforgettable Qalandar (2017) and Old Town Road Vs Ramta Jogi (2019) were already causing undercurrents amongst purveyors of new music, and then TikTok happened. In 2020, he found his Ramta Jogi remix was blowing up on TikTok (this was when the app was not banned in India), within a week the song had raked up 7,20,000 views. Tesher has done an entire video on this viral explosion. This also resulted in him understanding that social media is the place to be, and it has become the bedrock of his success. 
In 2020, Tesher knocked it out of the park, twice, with two remixes and they catapulted the young musician to global fame. In February 2020, he released Young Shahrukh, an original composition where he raps to the background of Bole Chudiyan from the Bollywood film Kabhi Khushi Kabhi Gham. In November, he released Jalebi Baby. What was originally a mix of Justin Beiber's Yummy and Bollywood's Jalebi Bai, became a behemoth of its own, forcing Tesher to envision it differently. The result? Tesher's Jalebi Baby became Shazam's No 1 song in 20 countries, Capitol Records holds distribution rights and most importantly it caught the attention of R&B, pop and hip-hop artiste, Jason Derulo! The already popular song continues to climb up the top music charts including the coveted Billboard rankings. 
Although modest, Tesher is ambitious. He understands the potential of his music and will leave no stone unturned to reach new musical heights. In a candid and exclusive conversation with Zee Zest, Tesher aka Hitesh Sharma, shares his journey to success, the power of social media, the challenges of collaborating on music during a pandemic and his love for xiao long bao. He says, "They're hot soup dumplings and once you put them in your mouth it's like a flavour explosion of soup. It's unlike anything. It's incredible!"
Edited Excerpts:
1. Could you take us through your musical journey? 
Nobody in my family can play any instruments, but we all love music. Growing up in a South Asian household in Canada there's always Bollywood music, there was also a lot of Punjabi bhangra music. Music is ingrained in the culture one way or another. But as I got older and at school, I was exposed to hip hop by 50 Cent and Eminem, pop music by Britney Spears and Justin Timberlake. The one thing that always motivated me was the need to bring these two worlds together. I would take Bollywood songs and mix them with rap and pop songs and that's how my musical journey began.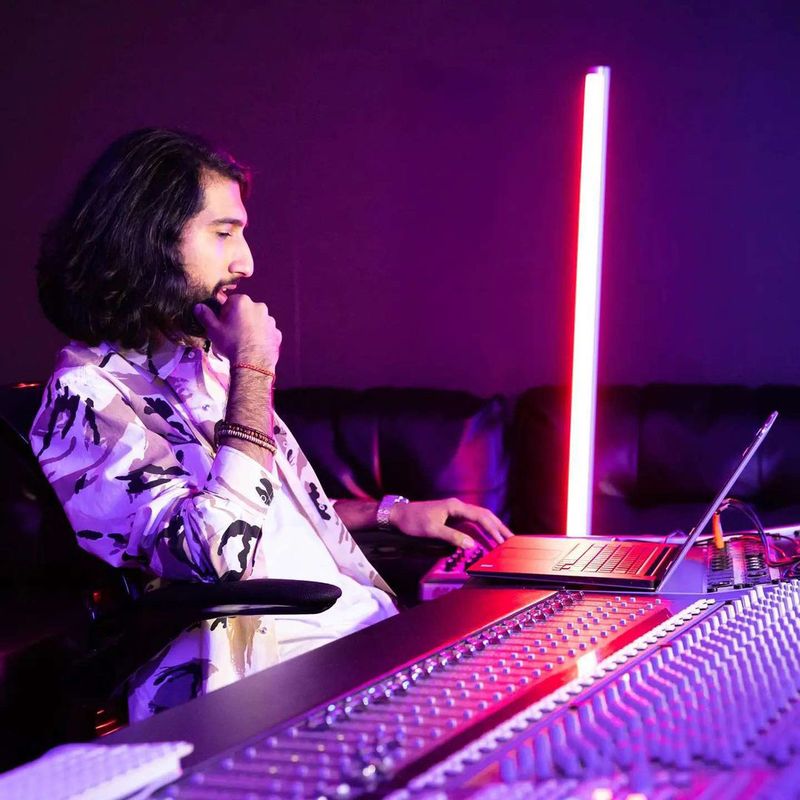 2. Do you think your remixes using different musical influences and cultures will upset purists? 
Whenever you're going to mix the old with the new, you will always have to be careful because you don't want to completely ruin something. I also think that there are more bad remixes than good remixes out there and that gives me an opportunity to impress audiences with a remix that's done well. When I took Nusrat Fateh Ali Khan's qawwali to put a reggaeton beat over it, it was because both had an ethereal and euphoric feeling that was in sync. You just have to be very careful and smart about remixes because people are going to have opinions on you tampering with things that are sacred to others. 
3. Why do you describe your music as 'euphoric'? 
When I make music, I strive for a feeling where I go: 'Oh my God! I made something really dope.' That's what I mean by euphoria and it is an eternal quest for me, to create something beautiful that will resonate with at least one other person. And only when I have that feeling do I feel comfortable sharing it with the world. 
4. How did you move from remixes to original music? 
I started with Bollywood and hip hop remixes and then progressed on to working with Latin, rock music and different kind of influences from all over the world. This was followed by me experimenting by using my own voice in some of them. I had to take those steps until I was ready to make original music that I was confident in and knew it would succeed on its own merit.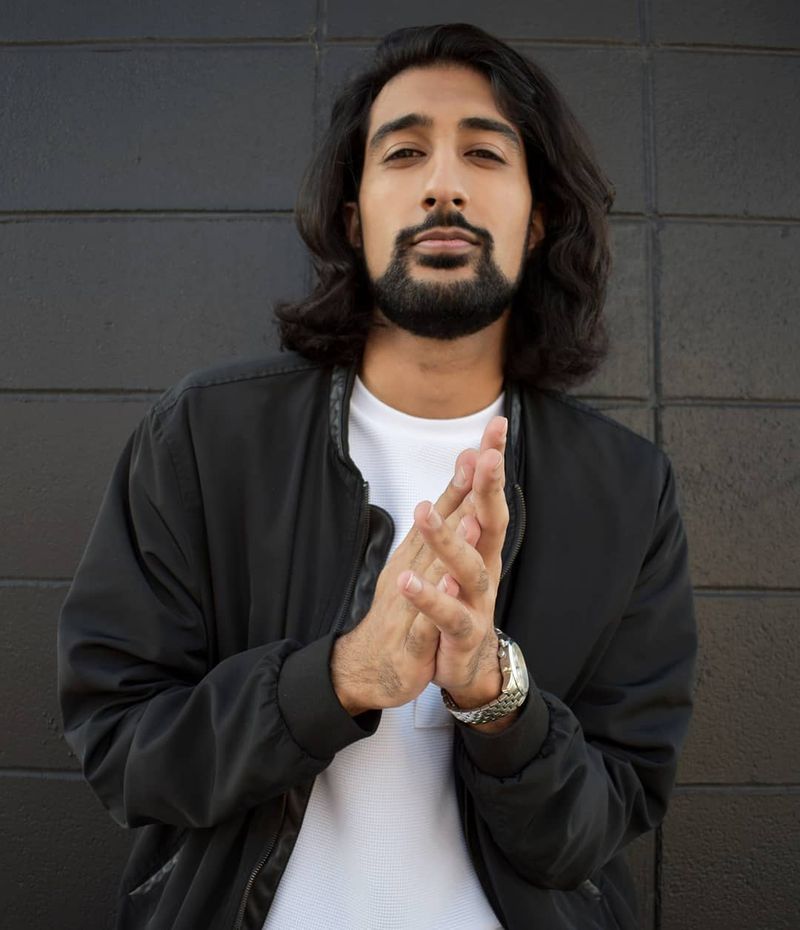 5. After Young Shahrukh and Jalebi Baby, do you prefer remixes or creating originals? 
At this point, I would say its originals. It would be weird for me to go back to making remixes because it just feels like I've done it all. As an artiste, I just want to keep pushing and learning more things, to take my sound in a new direction.
6. Did you ever think Jalebi Baby would become such an international hit? 
I put that music out at a very interesting time when the entire world was staring at their phone screens. However, I did not think that Jalebi Baby would get to the international level that it has; that came as a bit of a like surprise. The song itself has so much going on with all the world influences. It has Latin as well as Arabic elements not to mention bhangra and hip hop. But now that I think about it, maybe that's why it worked because it had something for everybody. 
7. What are your thoughts on social media's role in the popularity of your music? 
At the start of the pandemic, I don't think anyone thought that TikTok and Instagram Reels were going to become this big. Being on these social media platforms is just one of the ways an artiste can stay relevant. TikTok, for instance, has a low barrier to entry where anybody can make a video and post it. That's what I did, and honestly, I didn't even put that much of an effort, I just uploaded them and put the right hashtags on. If even a few people listen to your song that's enough to realise that your song has something special in it. 
A lot of labels try to plan for viral moments and viral songs, but they can't do it because you can't really plan these things.  The other day, my mom sent me a video of a little baby singing Bachpan Ka Pyar and now Badshah is doing a song with him. It can happen to anybody, it just has to come from the heart!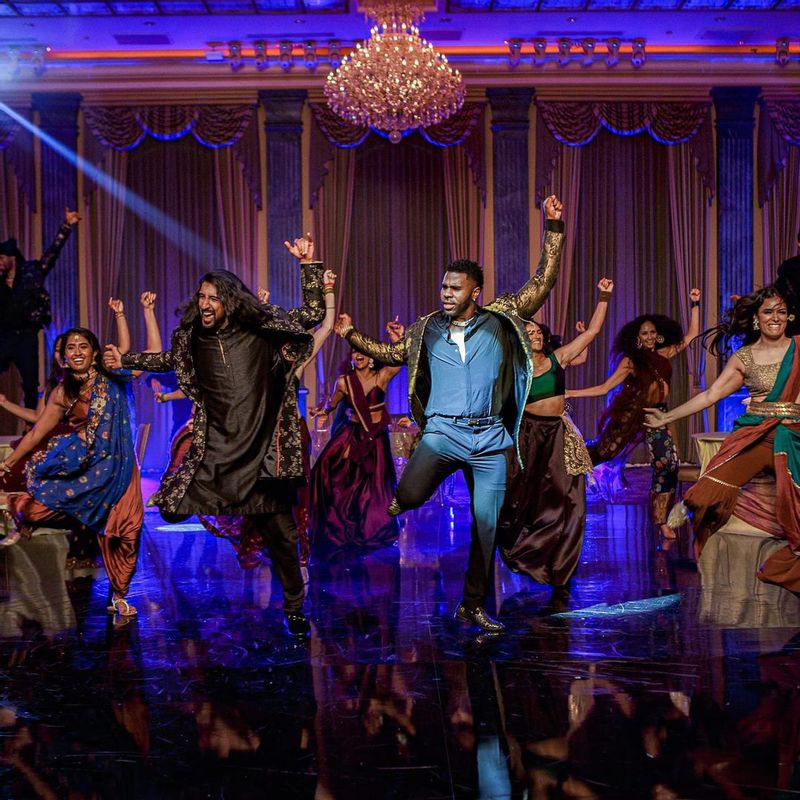 8. India has seen international collaborations before, how is Tesher X Jason Derulo different from them? 
Jalebi Baby was doing really well with 50-60 million views, and I was very content with the success. The only reason I looked at the collaboration was to take this song to a level where it would be a huge moment for our culture on a global level. This was something that I really wanted to see and hear. Ever since Mundian Tu Bach Ke happened with Jay-Z and Panjabi MC, we haven't had a truly global musical moment. I thought that an obvious way for me to achieve the goal of true international recognition would be through the help of a Western feature and my first choice honestly was Jason Derulo. He understands how songs can grow through social media and had great success with his song, Savage Love.  
Even in the music video, we never saw Jay-Z with Panjabi MC or Akon in Chamak Challo (Ra-One) with Shahrukh Khan. So, I wanted Jason to be part of the video and he was a complete sport. This is our Despacito moment because after it happened Latin artistes have been collaborating with mainstream international artistes. We will also be able to collaborate with Western artistes and produce songs that have massive global appeal. 
---
Photo: Neha Sharma; Instagram/ Tesher