Singer Jonita Gandhi's journey from creating cover versions of popular Hindi tracks in Toronto to singing alongside AR Rahman and Sonu Nigam, is what Bollywood dreams are made of. Born in a family of part-time musicians, Jonita received training in Western and Hindustani classical music while completing her degrees in health science and business from the University of Western Ontario. She started singing at community events and collaborating with local musicians to make YouTube videos. Her cover versions of Yeh Honsla, Suhaani Raat and Chura Liya reached millions and people soon started noticing her. And then Sonu Nigam happened; a world tour with the star made her familiar with the workings of the Hindi playback industry. After making a stupendous debut with Vishal-Shekhar in Chennai Express, she never looked back. She has now sung for top music composers like AR Rahman, Pritam, Salim-Sulaiman, and Amit Trivedi. Awards followed, notably for The Break Up Song from Ae Dil Hai Mushkil and Gilehriyaan from Dangal. 
On the occasion of the World Music Day, she hosts the event LIFT UP, that sees Bollywood's top 30 artistes come together to use music to heal and help them lift up spirits during the pandemic. 
Edited Excerpts:
1. The world is going through a lot of pain and music heals. Can you tell us more about the Lift Up concert?
The Lift Up concert is an attempt for all of us singers to share what lifts our spirits with the audience, and that's music. There are certain songs that we're attached to that can help put us in a good mood no matter how we are feeling; it's often like an escape. As people who have dedicated our lives to music, we want to share songs that help us feel better with our audiences, and we hope that it helps everyone who listens feel better, too. 
2. Has covid impacted the music creation process and creativity among musicians?
I can't speak for everyone, but for me personally there have been a lot of ups and downs when it comes to creating music. My mood has a direct impact on my ability to be creative, and when I catch a vibe or I'm in an inspired space, I try to make the best of it and keep the ball rolling for as long as possible. It can be hard to get into the groove of creating when you feel demotivated and that happened a lot with the uncertainty of what was ahead of us and all the bad news, we were hearing. But with everyone at home and online, lockdowns opened up a lot more opportunity for remote collaborations. It became easier to schedule time with colleagues who would otherwise be too busy if not for the lockdown.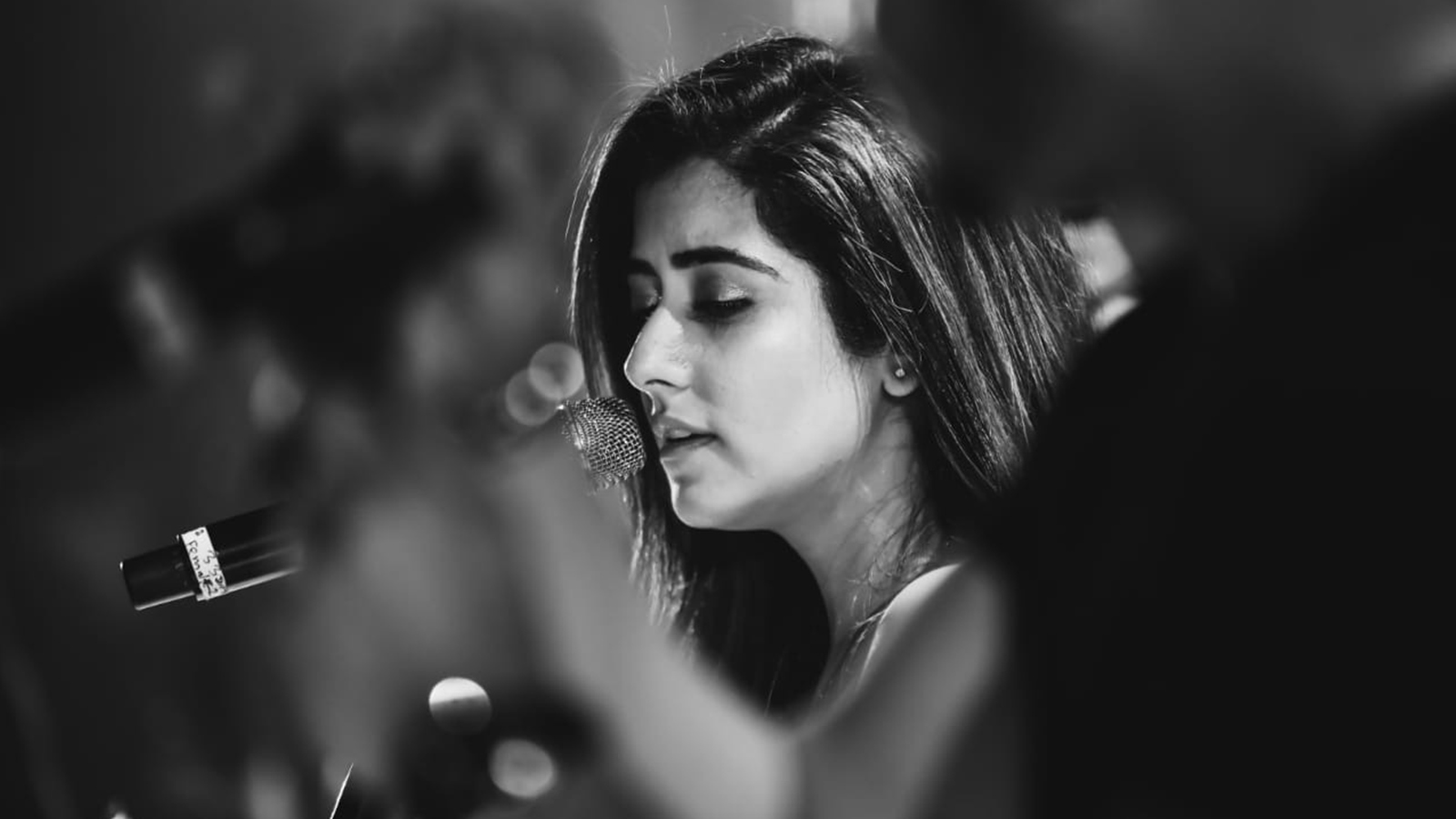 3. Tell us about your move from Canada to India. What were the early days like?
When I lived in Canada, I had no clue that living in India was going to be part of my future. I may have dreamt of being part of Bollywood, but it wasn't something I had planned for until I graduated from university with a strong education and solid foundation for a career opportunity. It wasn't until I was called to tour with Sonu Nigam that I started seriously considering playback singing as a potential career. When I first moved to India, I had no idea how the industry worked and didn't really know anyone, but one of the things I made sure was to keep an open mind and to keep working hard. There was a lot to adjust to, having come from Canada, and a lot to learn along the way. I'm grateful for every moment of it though, because it contributed to being the person that I am today. 
4. You have shared stage with AR Rahman. Let us in on a secret about him.
A lesser-known fact about AR Rahman is that he's really funny. Also, he catches on to slang quickly.
5. Your thoughts on indie music, personal favourites and someone you want to collaborate with.
I think it's great to see the independent music space and consumption growing in India. One of my favourites is Lost Stories, I've often collaborated with them and may be collaborating with them more - hint hint.
6. Name three favourite singers/composers each from India and the world.
It's so hard to choose just a few because there are so many. If I had to narrow down to a few at the top, in India, AR Rahman, Salim-Sulaiman, and Arijit Singh, and abroad, Beyonce, Lauryn Hill, Bruno Mars among others.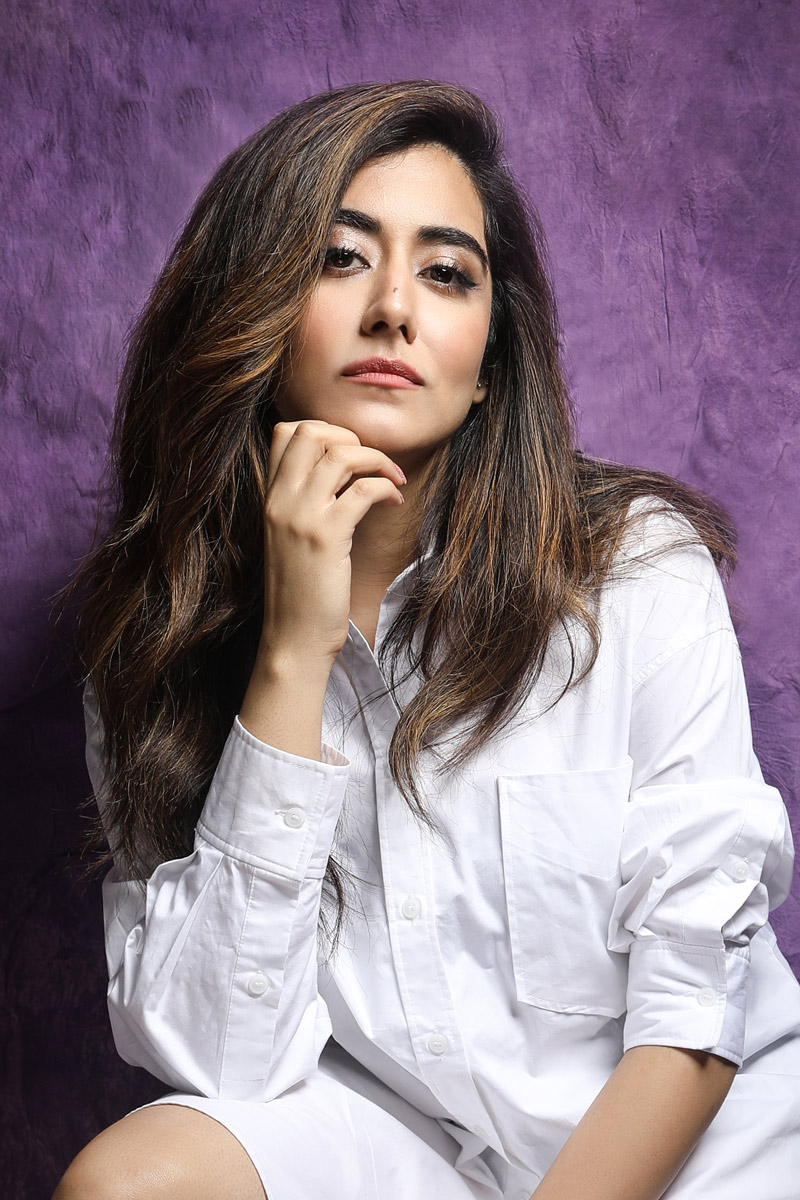 7. What is the work that you are most proud of?
Funnily, the work that I'm most proud of is yet to be released! There are a few songs that I've written myself and are still works in progress but I'm looking forward to sharing them soon.
8. Have you thought about acting? 
I have considered it and I was recently cast in an English-speaking Tamil production. Will be sharing more details as soon as it's ready, but it was a great learning experience shooting for it. 
9. What are the challenges of performing in virtual concerts? And are digital concerts here to stay even after the lockdown is over?
I think virtual concerts are here to stay even after lockdown, at least for a while. One of the challenges of performing virtually is creating a setlist I could perform without musicians using only a tanpura or backing tracks since I'm used to being able to jam with my band on stage. I've learnt to adapt to this new norm, but I still find it challenging to perform for a screen and not feel the live energy of an in-person audience.
Photo: Rakesh Prakash