Underscoring her creative dialogue with India and paying homage to the blurred lines between fine art and craft, creative director of Dior women's collections Maria Grazia Chiuri brought together two widely celebrated Indian artists—Madhvi and Manu Parekh—at the  Christian Dior Spring/Summer 2022 Haute Couture show at Musée Rodin in Paris on January 24.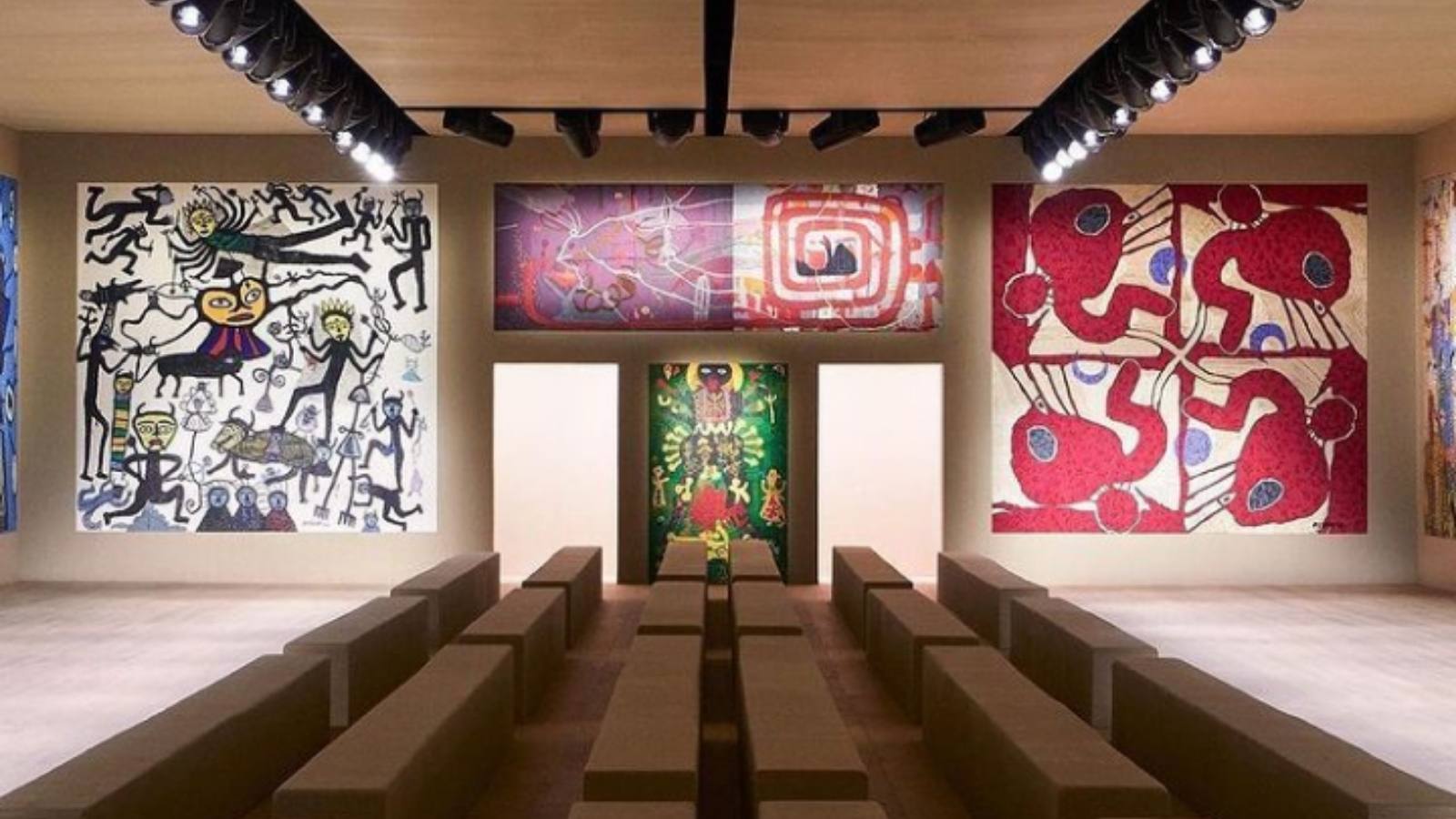 Karishma Swali at the ateliers of Chanakya and the Chanakya School of Craft in Mumbai used the language of embroidery, interpreted through meticulous artistry and textile techniques, to bring the artworks to life. This is not the first time that the Mumbai-based Chanakya School of Craft—which Swali co-founded with a mission to develop and foster education, skill development and self-determination among women while investing in the preservation of Indian cultural heritage and the promotion of the arts—collaborated with an international name. Earlier, Chanakya has collaborated with iconic fashion brands such as Fendi, Valentino, Gucci, Maison Margiela, and Versace to create unique conversations rooted in craft and innovation. The large-scale hand-embroidered textile panels were installed throughout the show space at the Musée Rodin till January 30. 
Edited excerpts from a conversation with creator Karishma Swali.
1. How did the collaboration with Christian Dior come about?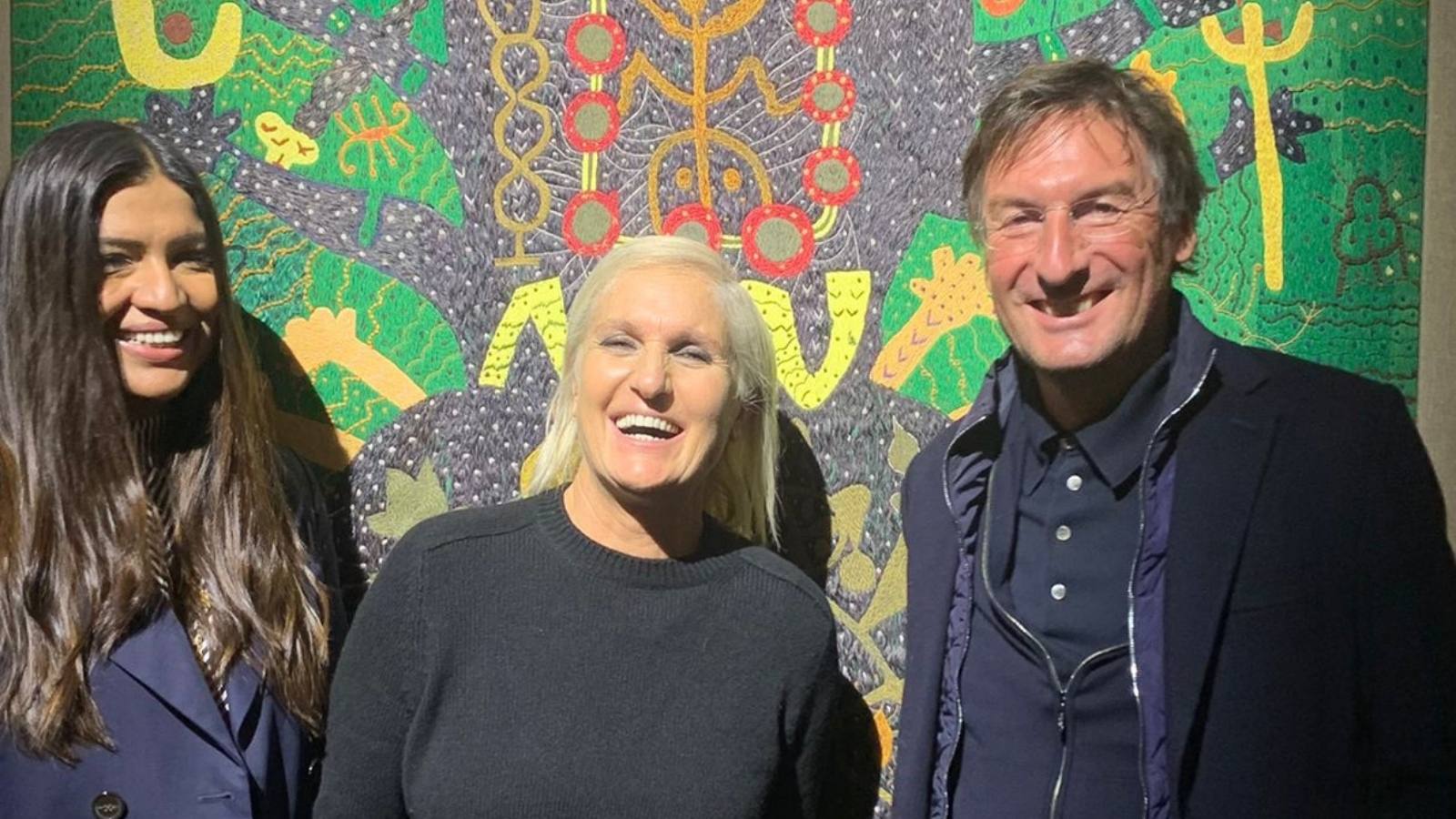 The seeds of this collaboration were sewn many years ago when I began collecting Madhvi and Manu Parekh's works. I found an incredible synergy between modernism and traditional Indian motifs, with a deep reverence for exceptional craftsmanship as a unifying thread—exemplifying my mission for Chanakya School of Craft. Showcasing the couple's art intentionally explores the male/female dichotomy, not as opposition, but as complementarily. India's most inventive modern artists, their work is modern with a spiritual abstraction. Also, Maria Grazia Chiuri, Dior's creative director of women's collections, has always been a true champion for craft excellence, fostering and preserving indigenous master techniques from around the world. We are grateful for her collaboration and mentorship. 
2. Tell us about the specialities of artists Madhvi and Manu's oeuvre, and how you interpreted each?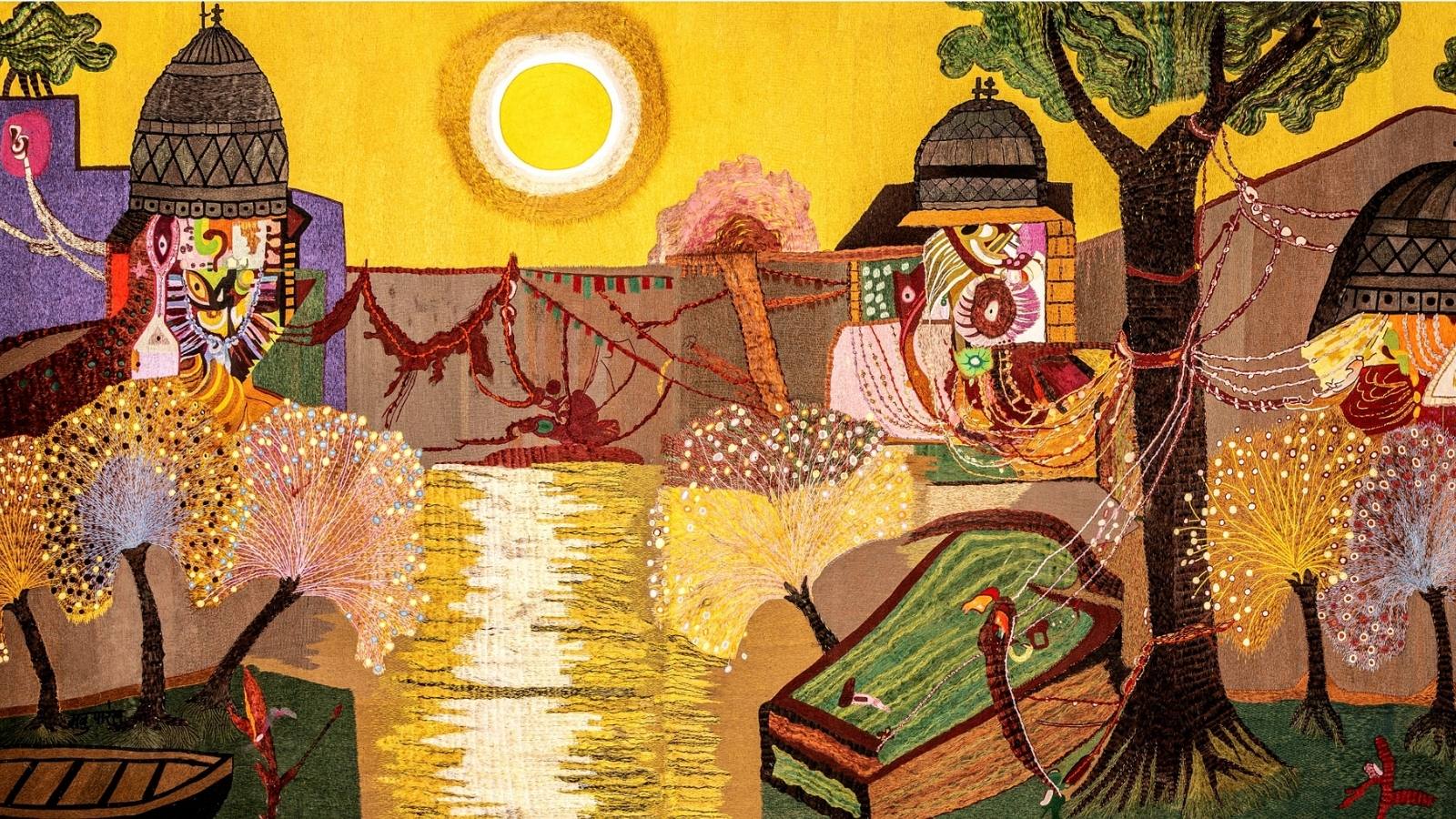 Honoured with the National Award from Lalit Kala Akademi in 1979, Madhvi Parekh's art is the confluence of modernism and traditional Indian craft patterns and is steeped in folk traditions. To interpret her artwork through embroidery, Chanakya cultivated a folk vernacular by using dimensional techniques in repetition to form background textures that evoke a magical world of folktales and the pastoral idyll. A laureate of the Indian Government's prestigious Padma Shri (1992), Manu Parekh is among India's best-known modern artists. His works feature places like his iconic Benares series or the energies of interconnectedness that one can see in his series about the third eye. To interpret his art, meticulous attention was paid to creating layers revealing many hidden details that invite individual exploration. 
3. Tell us about some of the techniques you employed…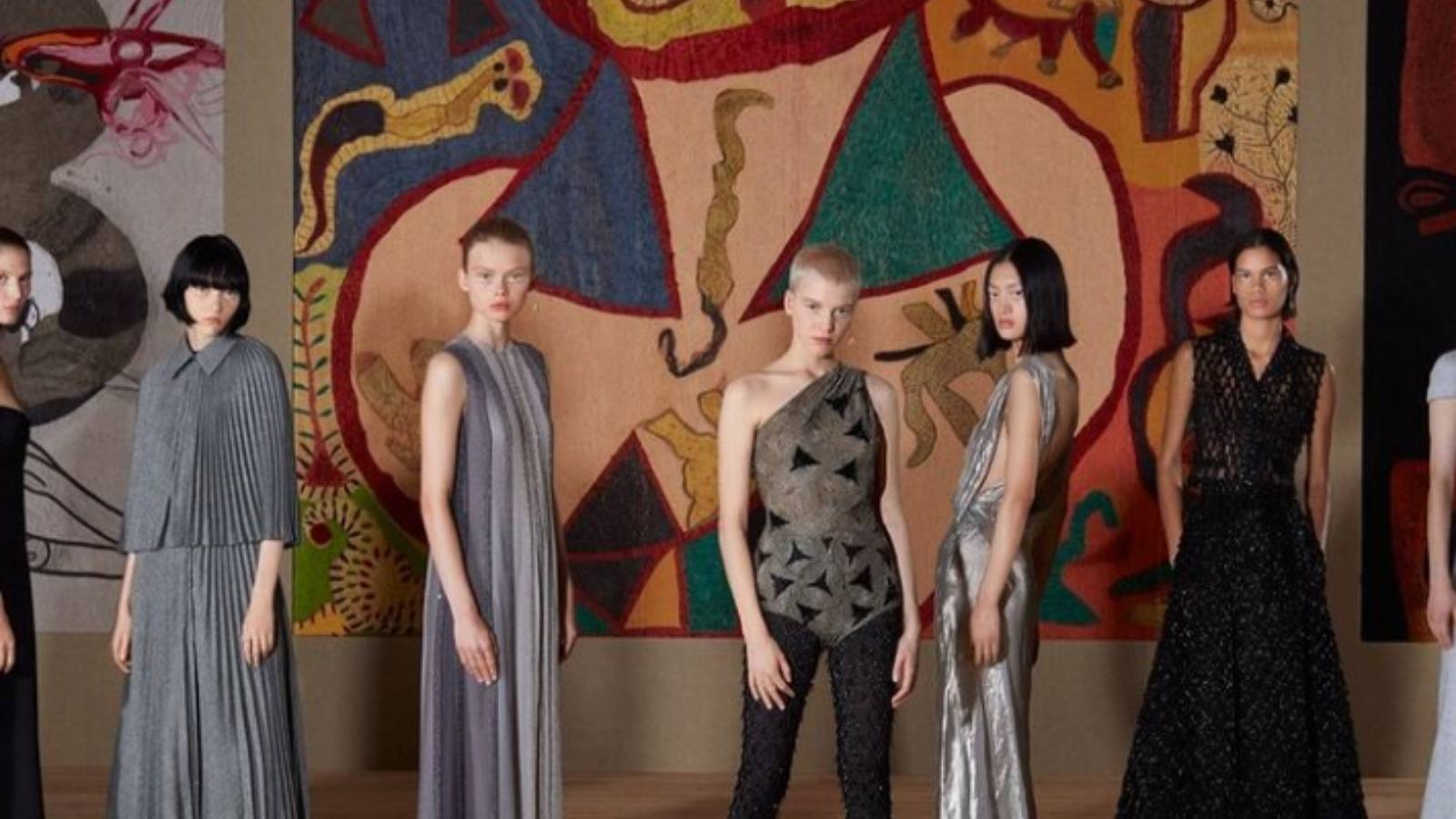 To represent Madhvi's artwork World of Kali, the quintessential embodiment of Shakti—or feminine energy, fertility, and creativity—through our craft, raw linework techniques were employed to lend an energetic charge to this installation. In Manu's case—the Chant series—raw threads were employed to create a feeling of vibration and energy. The other techniques used in the installation include couching and traditional Indian fine needle zardozi stitches to create a sfumato effect, a technique allowing tones and colours to blend gradually into one another, producing softened outlines or hazy forms. 
4. How many artisans and how many man-hours went into the craft-centric wall hangings at the Dior couture show?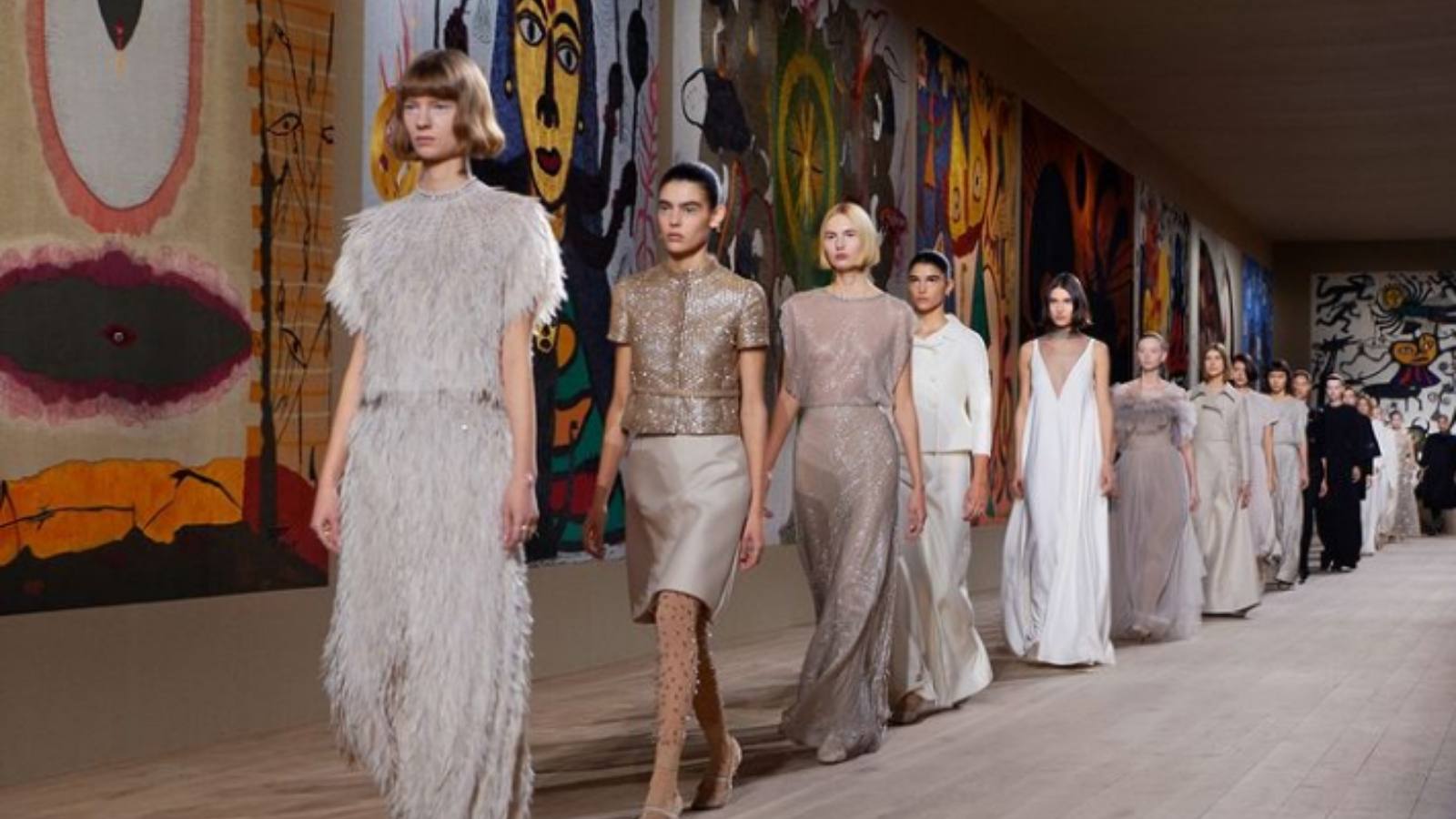 As many as 320 dedicated artisans have worked in synchrony like an orchestra for over three months to bring these artworks to life. It has taken over 2,18,000 hours to be able to create this monumental installation.
5. How did you merge your ethos with the works here?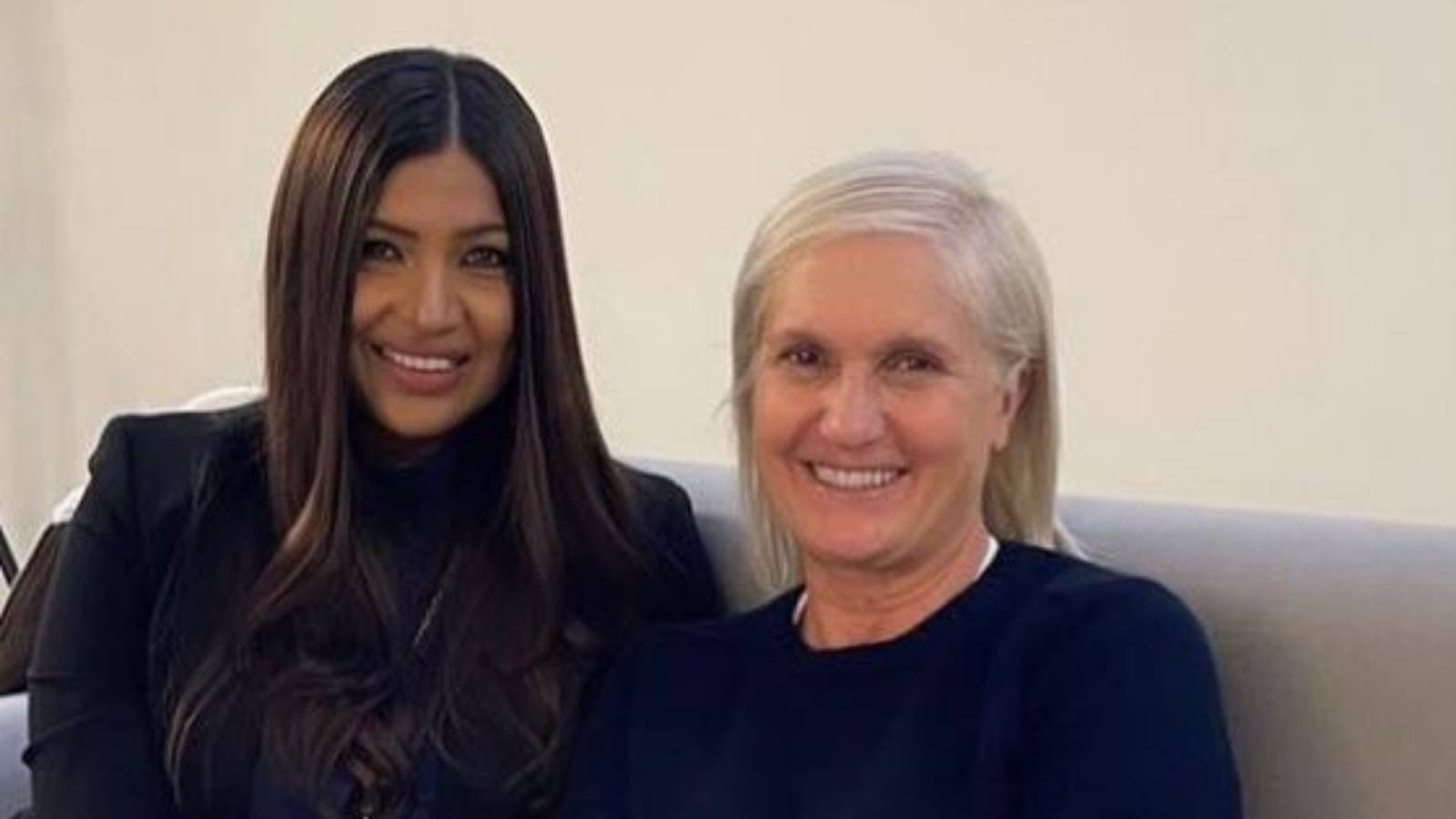 We choose to use only organic handwoven fabrics and raw materials. Everything is processed using vegetable dyes. The sustainability of craft and of the planet is very close to my heart. Thankfully, this project allowed space for both. 
6. What's your vision for the Chanakya School of Craft?
In the near future, we see the Chanakya School of Craft growing as a centre of excellence for multi-dimensional learning focussed on the preservation of exemplary Indian master crafts while investing in their reinvention and innovation. Together, we can all create a more inclusive tomorrow that consciously preserves communities, craft, and our environment
Photo: Dior.com and Chanakya School of Craft