There's no better place than Goa to say goodbye to what's been a difficult year, and ring in a better one. Everyone's favourite pandemic destination offers good food, a great spirits selection, exciting events, and parties for those who seek it. 
If you have already decided to spend the season in Goa, here are some of places you can choose to celebrate the last day of the year.
NORTH GOA 
Co-owned by Australian MasterChef finalist Sarah Todd, this restaurant is popular for its view (it overlooks the Vagator cliffs) and for its Bollywood clientele. The bar specials include fruity cocktails like Kokum Margarita and Pomegranate Bramble. The food is a mix of bar bites, fresh-from-the-sea grills and some Goan touches (like Pork Ribs Vindaloo, for example). The space hosts music festivals, has live music, dancing, bar takeovers, and more.   
At Vagator. 
One of Goa's most popular bars, this happening space in Fontainhas serves up innovative cocktails and chef Pablo Miranda's take on Goan food. The small plates (menu changes seasonally) include Jackfruit Seed Chaat, Aad Mass Ossobucco, and Bone Marrow and Pork Rib Solantulem. Pair these with some local alcohol or try the fun Feni Mule, Guava Chilli, Urrak and Kokum.  
At Fontainhas, Panjim.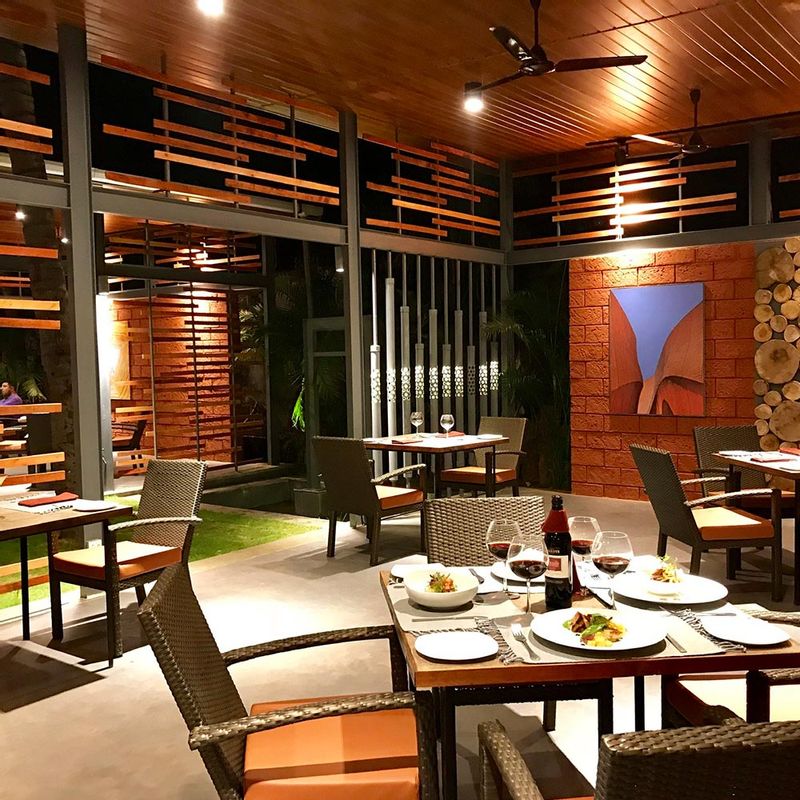 Chef Sumera Bhalla serves up fine dining European and global fare in a minimally done-up, architecturally-beautiful space. Order her famous Danish Blue Cheese Cloud or any of the meaty fare on the menu.  
NYE plan: Amavi will have Paul Pereira playing live music and will offer an a la carte menu with no cover charge. 
At Calangute.
Barsa, short for Barcelona, is a Spanish Tapas Restaurant and Bar. Enveloped by nature, this intimate setting makes for relaxed lunches and evenings spent nibbling on open sandwiches, Patatas Bravas, Croquettas, or Paella coupled with some fine cocktails. 
At Assagao. Instagram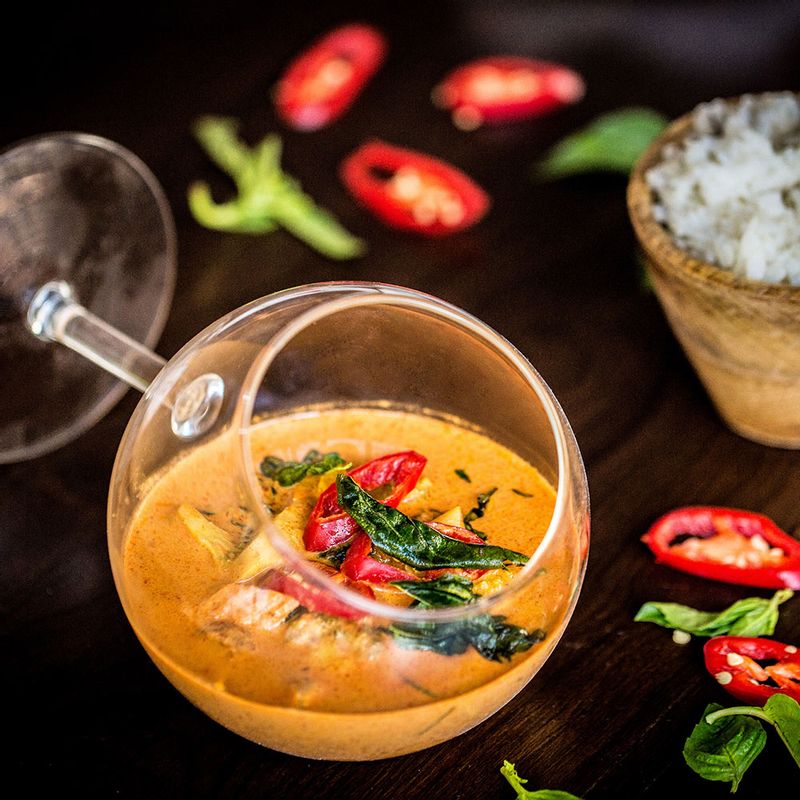 Massive Restaurants makes its debut in Goa with the fourth outlet of Bo-Tai, a modern Thai Bar and Italian Grill. Situated atop a hill overlooking Vagator beach, it offers stunning views, a party experience post 10pm, and live music. The 80-feet-long bar whips up a range of cocktails like Naga Fireball and Full Moon festival; there's even a long Temperance Menu. By the side are Caramelised Prawns, thin-crust pizzas and nigiri, and mains made up of imported ingredients like Chilean Seabass and New Zealand lamb chops. 
At Vagator. Instagram
A bungalow that houses a restaurant, bar, coffee shop, co-work arena, and art gallery—Felix offers something for everyone; they are pet-friendly too. Listen to live music (there's lots of jazz), attend a Sunday brunch, or test your wits at a quiz—all while sipping on premium spirits and small plates like their delicious Portuguese Prawns. 
At Anjuna. 
India's first vinyl bar blends feni and agave cocktails with hi-fidelity music for an unmatched experience. Buland Shukla's vinyl bar is a small cosy space that hosts events and special nights. Go there for the vibe, the familiar but filling foods, and some innovative cocktails. 
At Mala, Panjim. Instagram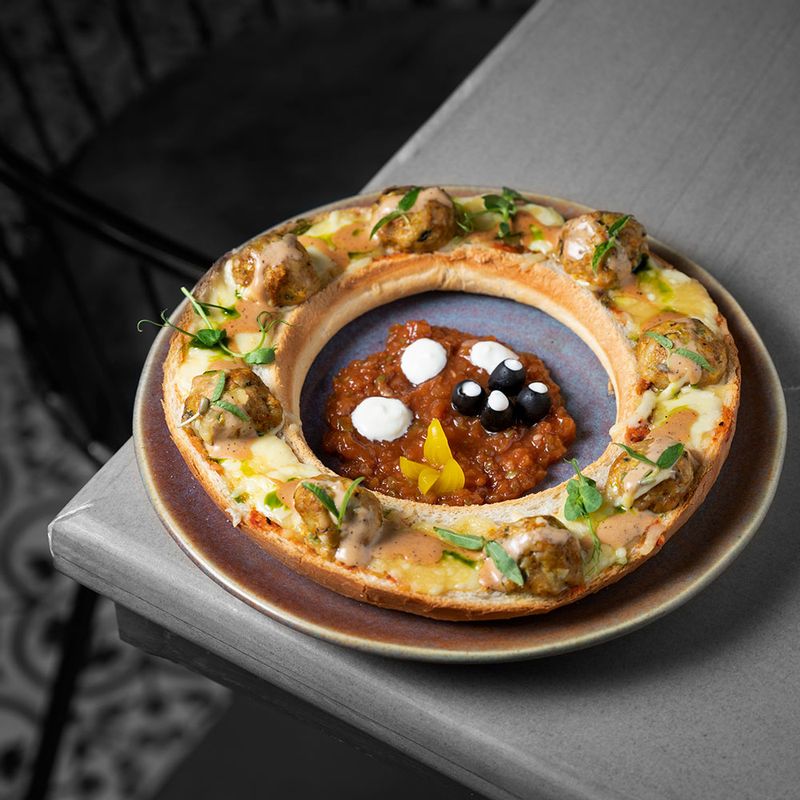 The North Goa outlet of the popular restaurant has its own identity and menu. Look out for Prawn Pepper Fry and the Re-Invented Ros Omelette. Wash it down with '3.0 Represent' or 'Not a Piña Colada'. The indoor bar space will soon have tasting menus and collaborations with bars and restaurants from the across the world.
At Calangute. 
A Delhi import, Jamun is where chef Rahul Gomes Pereira (chef Picu) dishes up innovative Indian fare with some popular Goan ingredients. Try the Beef Chapli, Salli Boti, or their signature thalis. The cocktail list has homegrown and locally-sourced ingredients with a classic Indian twist— like the Jamun cocktail, which is immensely popular. The restored villa offers a nice laidback vibe with scenes of Goan life dotting the walls. 
At Assagao. 
As famous for its Mood Swing, as it is for its seafood thali—Kismoor has two outlets in North Goa. The Sangolda one is spacious with cutesy corners and happening vibe. Try their Thali, Recheado Prawns, and Tisreo Sukhem along with gin cocktails. Weekends are for live music. 
At Sangolda, and Taleigao. 
11. Mahé 
Chef Sandeep Sreedharan serves up modern coastal food at this beautiful house converted into a restaurant. The food is expectedly delicious, with many familiar dishes: Ghee Roast, Prawn Gassi, Kerala Beef Fry and more. Also try their signature dishes like Cured Mahi Mahi and Roast Beef with Kombu. The cocktails have coastal influences too, featuring dukshiri (feni), coconut vinegar and kokum, among other. 
NYE plan: Live music, and new dishes on the menu. 
At Anjuna.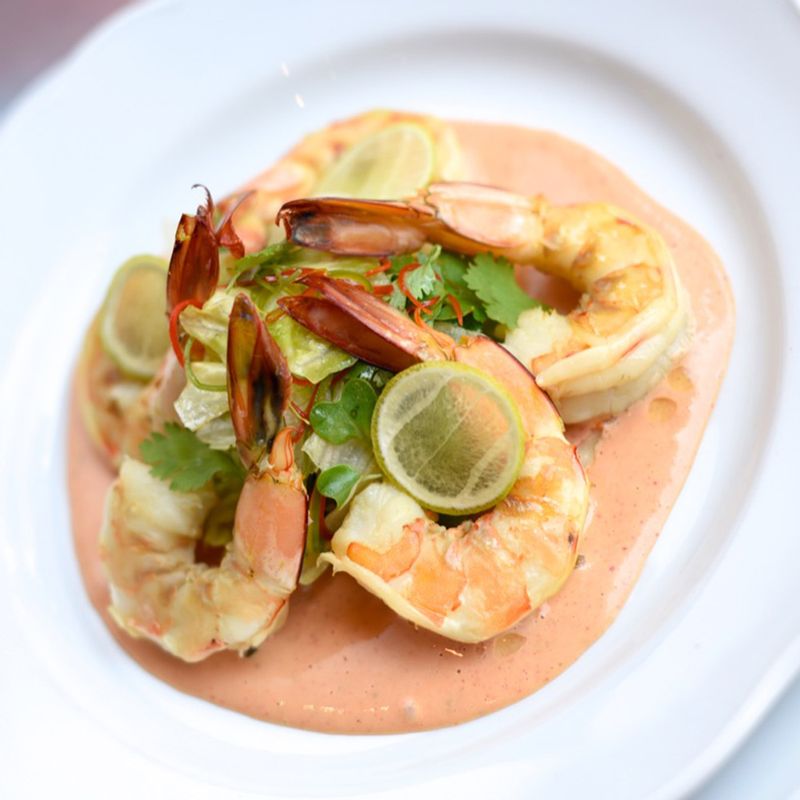 The pretty garden space offers a mix of Bengali and French cuisine. Their Make Your Own Thali is popular, as are their accompaniments. 
On NYE, there will be live music and the café will stay open late. 
At Assagao.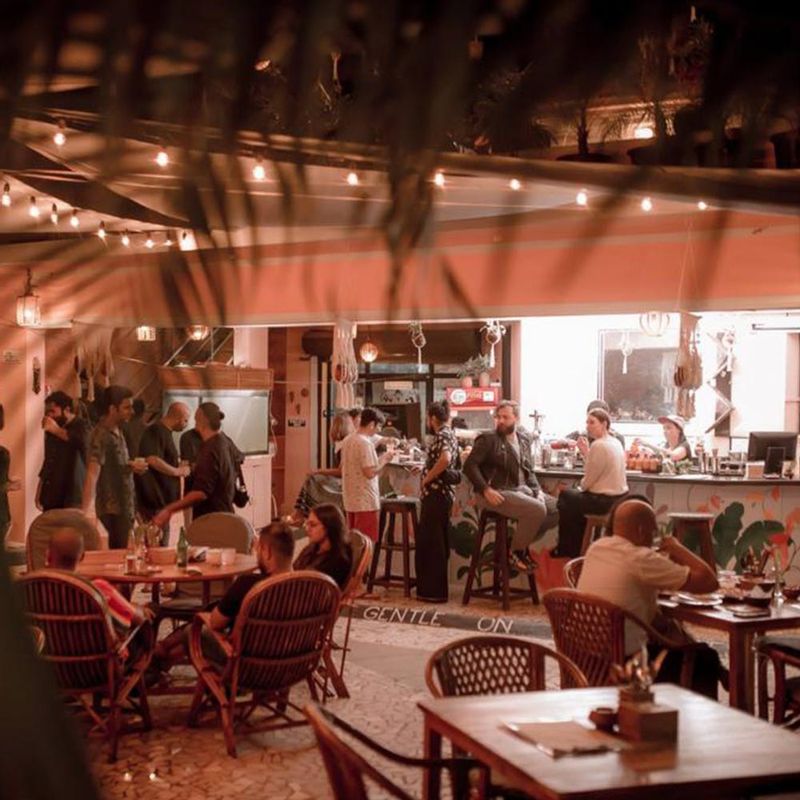 This open courtyard overlooking a football field is the dream project of four friends. The upstairs space has a bohemian vibe, downstairs is meant for mingling. Expect familiar global fare with some Goan elements and innovative drinks from consultant Evgenya Prazdnik. 
At Anjuna.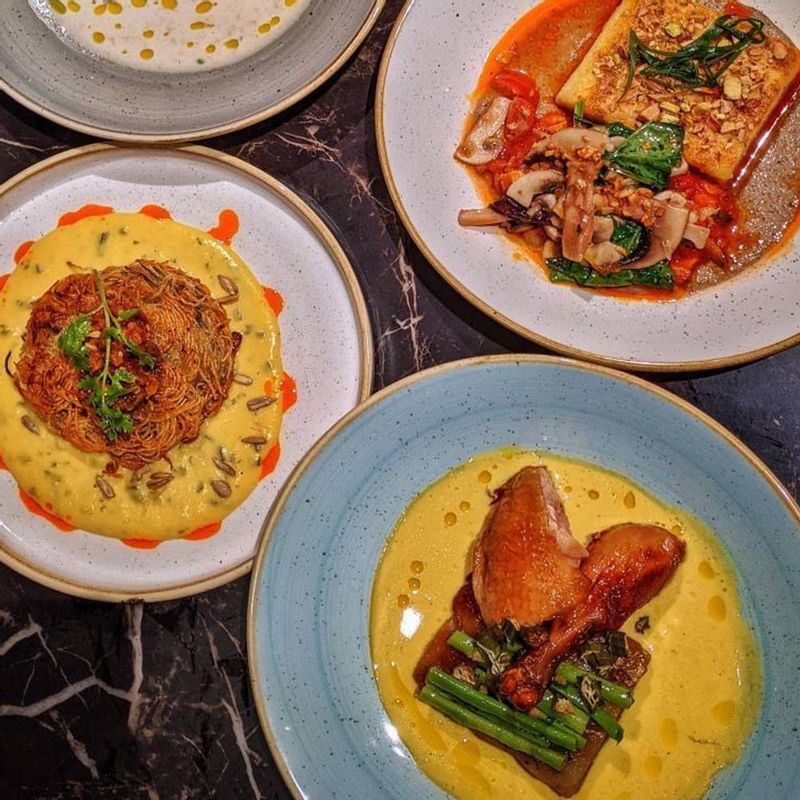 The gastro-bar in the capital city serves up small plates (hence the name) of European cuisine with local ingredients, paired with innovative smoked (and feni) cocktails. The three levels offer enough space for karaoke and live music. Their NYE plan? Live music and holiday special cocktails. 
At Panjim.
The former village rice mill is now a café cum bar, courtesy of architect Raya Shankhwalker. They have a lovely Indian classical music playlist; their breakfast bowls are popular. In the evening, the place switches into a lounge with jazz music (on some nights), and a full bar. 
At Morjim.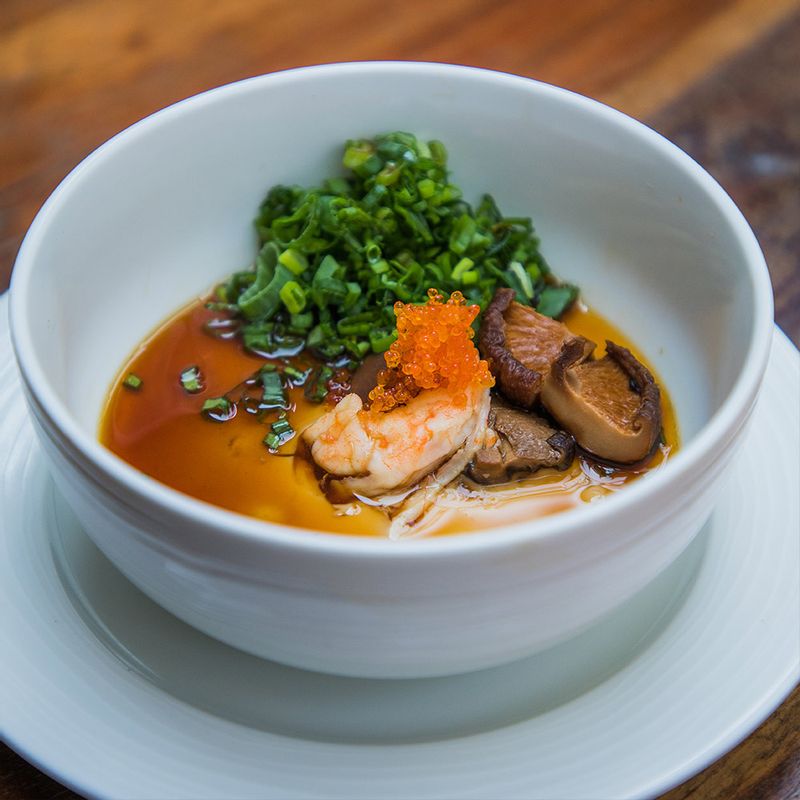 The Izakaya-style restaurant dishes up Japanese and Korean-influenced fare like Soboro Donburi, Beef Tataki, and Chawanmunshi in green surroundings. The cocktails have a significant Japanese influence with ingredients like wasabi, yuzu, and Japanese teas. Karaoke nights are a common feature. 
At Calangute.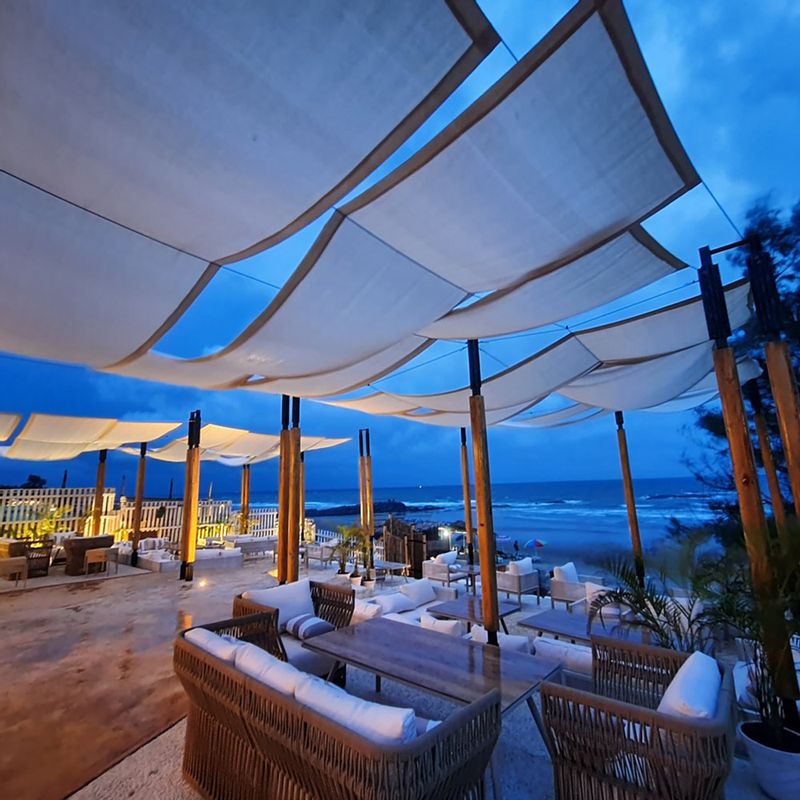 Saz on the beach is a boho-chic spot on Morjim, where people can choose fresh seafood, pastas, steak with a side of stunning sunset views. The afro/melodic house music soon turns into a raging celebration with DJs and dancing from sunset to late nights.
At Morjim.
This waterfront property promises a laidback meal, especially at sunset. Go there for flavourful food—fresh seafood, grilled meat and some Greek specialities. They also offer good wine, fun events, many dancing opportunities, and spectacular sunsets.  
At Siolim. 
Located right next to the Chapora river bank, this open spacious location has one of the best (undisturbed) views. Nibble on salads, sandwiches, fish fry or Goan specials—while sipping on local craft spirits. They host events and some live music, too. 
At Siolim. 
The Spanish gastro bar from Mumbai relaunches in Goa. Expect Spanish Tapas, with elements of Mexican & Mediterranean fare. Order their signature Paella, Gambas Al Ajillo, Pintxos (Skewers), and sangrias. Get into the mood with their Flamenco Fridays, No Siesta Come Fiesta Sunday Brunch, Una Noche (Guest Bar Takeover) and live music. 
At Vagator. 
SOUTH GOA 
Restaurateur Donovan Vaz and mixologist Arijit Bose combine to create a bar that just made it to the list of the World's 100 Best Bars. When not hosting bar takeovers and pop-ups, they serve up cocktails like the vermouth and peanut butter Midnight Brekkie (they've sold over 7k of them) and the guava and tequila Salsette Salsa, with a side of comfort fare like hummus, seafood pasta and Chouriço Potato. 
At Colva. Instagram
Avinash Martins' restaurant takes familiar local dishes and presents them in a contemporary light. Think Poiezza With Chourice and Quatro Fromage Topping or Pork & Water Chestnut Stuffed Neureo. Martins sources herbs and vegetables from his garden, and focuses on organic and seasonal fare. Ingredients take centre stage in the cocktails too. 
At Benaulim. 
The gastro-restaurant has a nice vibe (especially in the evening) and is known for its extensive cocktail menu; order their bestselling Elderflower G&T. Try their fruit ice cubes and homemade pizzas drizzled with infused rosemary, garlic and chilli oil while bopping to a buzzy pop playlist. Look out for live music nights, too.  
At Agonda. 
Frequented by celebrities and on every tourist's must-visit list, this iconic restaurant started out small before turning into a spot known for its Goan and global fare. Their food and drink menus are extensive, with something for everyone. Evenings are for live music and other entertainment. 
At Betalbatim. 
AlsoRead4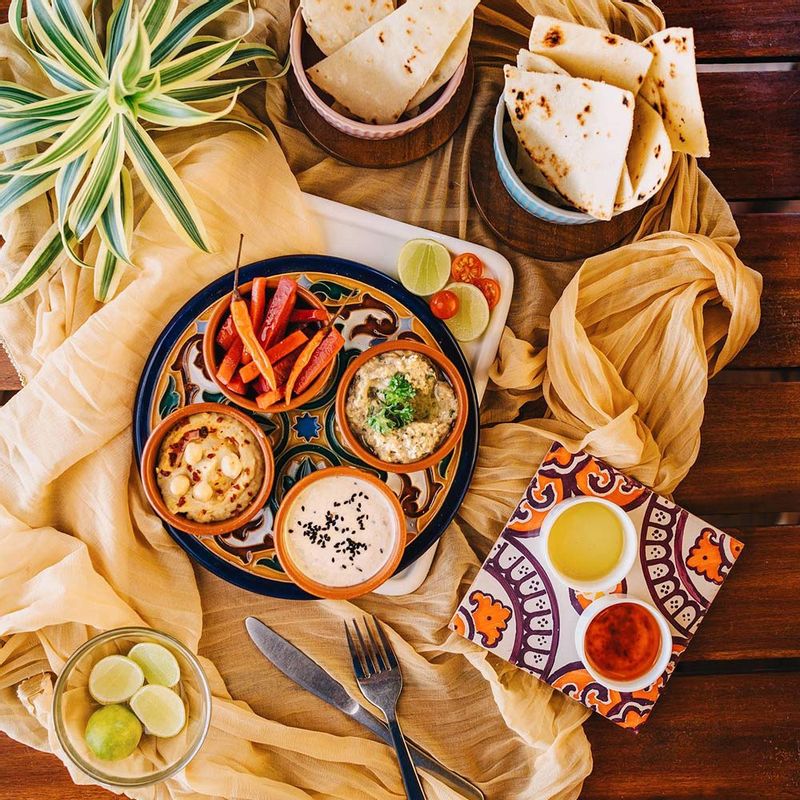 This beach bar and bistro is known for its party vibe, workshops, and entertainment. Located on the beach, its multi-cuisine menu offers garden fresh salads, pizzas, spaghetti, and Goan curries. Pair these with fresh fruit smoothies or exciting feni cocktails. Take your drink, get into the sand or sit on the swings, and watch the sunset. 
At Benaulim beach.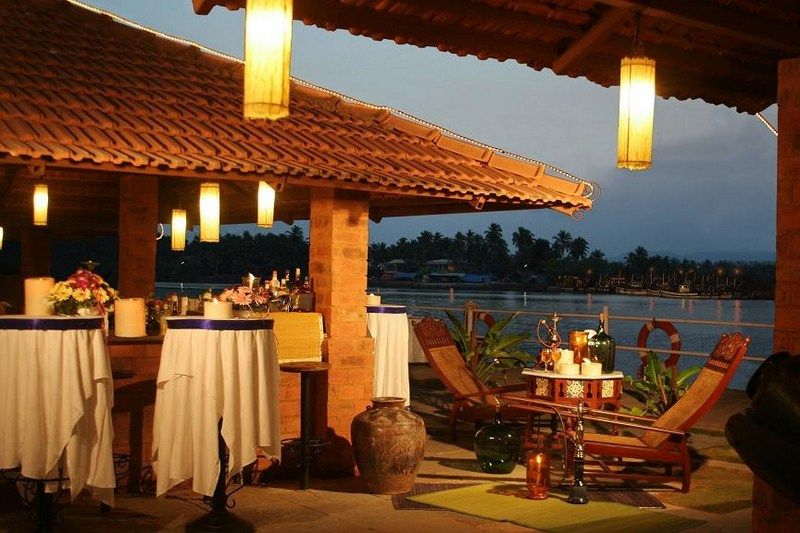 This legendary establishment is located on the banks of the River Sal. Set in an old Goan home, with warm interiors, it's a good place to spend an evening. They serve global and Indian fare but are known for their Goan classics and fresh seafood: King Prawn Recheado, Prawn Balchao, and classic Goan Prawn Curry.
At Cavelossim.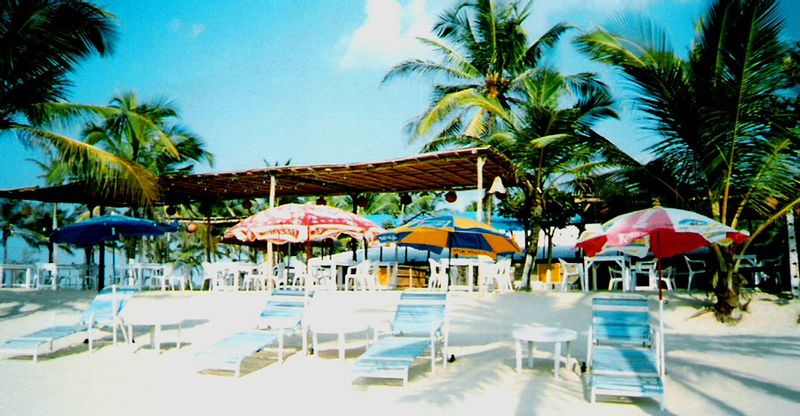 Named after Santana's studio album, this beach-facing place showcases fresh Goan catch. The open-air space has sunbeds, catchy music, fresh fruit cocktails, and a dance floor of sand should you want to bust a move. There's live music and they host events, too. 
At Utorda. 
This popular fine-dining spot is known for its seafood, offering everything from Tandoori Red Snapper to Lobster Thermidor. They serve Goan, Chinese and Continental, and their sizzlers are popular too. Pair these with some Indian and international wines, enjoy some live music and a spot of dancing. 
At Majorda.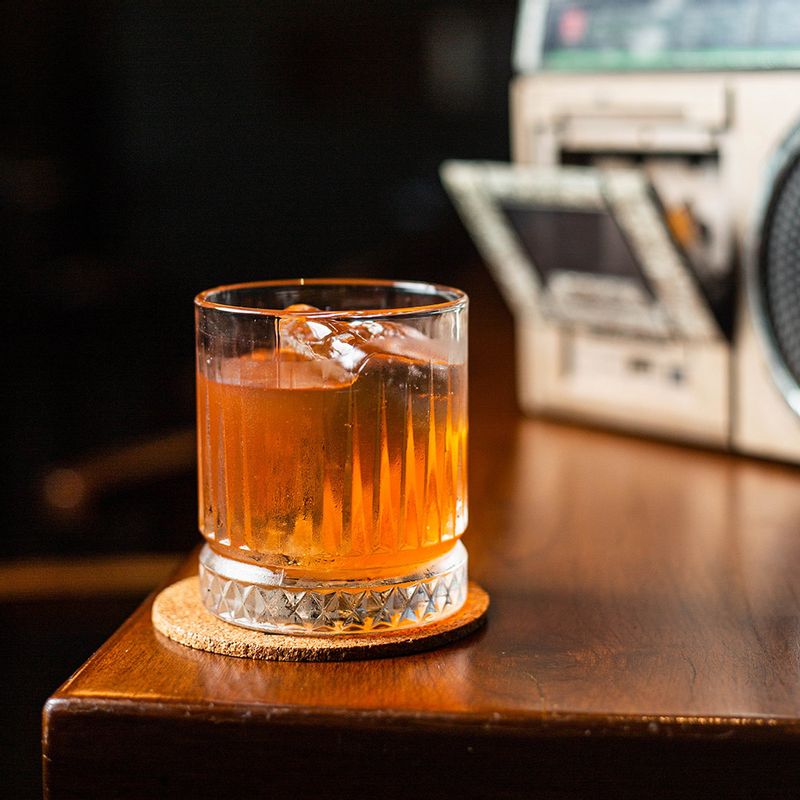 Handcrafted cocktails, premium cigars and good food are on offer at this bar and lounge. The menu is global and has innovative small and large plates like Pulled Pork Barbeque Sandwich with burnt butter mayo, Fried Calamari, or Pan-fried Snapper. The cocktails, curated by Arijit Bose and Pankaj Balachandran, include G Wagon, Scofflow, and Panama to Goa. There's a smoking room, which has a menu of cigars with cocktail pairings.
At Navelim.
This family-run restaurant is known for preserving Gaon culinary culture. Started by chef Fernando da Costa and now run by his wife Margarida Tavora. The Goan-Portuguese menu has items like feijoada, caldinho and rissois. Try their feni cocktails and stay for their musical weekends. 
At Raia. 
Beach, barbecue, and cocktails could well sum up this space. Come here for their Continental fare, pastas and grills, and pretty cocktails. They host gigs on the weekend, and bazaars too. 
At Benaulim. 
---
Photo: Shutterstock and Featured Brands