I am huffing and puffing my way up the winding roads of Landour. It's 2-degree Celsius, and the fact that it is only noon, leaves me with a stiffness in my calf muscles. When I reach Char Dukan, I heave a sigh of relief. The last sunny table is mine.  
Nestled atop Mussoorie, Landour, was a convalescent station built by the British Indian Army around 1827. Its quiet slopes, cobbled streets and deodar forests are reminiscent of another time. The silence is surreal, and so are the town's ghostly Raj-era bungalows. The picturesque hill station is also the home of Ruskin Bond, the British-Indian children's author, who was born not very far from here in Kasauli.
A minimum of three nights allows the city traveller to soak in the charm of this cantonment town. You can choose to stay at Rokeby Manor, a heritage hotel, that offers serene views of the lower Himalayas. There's also La Villa Bethany, an English-style cottage, overlooking the deodar forests. Doma's Inn near Char Dukan is a good choice for those looking for affordable lodging.
Landour's cool weather makes it perfect to visit any time of the year. If you love snow, go between December and February. April to June is tourist season as the weather gets comfortable.
Here's what you can see and do in Landour:
Eat parathas and bun omelette at Char Dukaan
Next to St Paul's Church is Char Dukan, a century-old hangout, that is on every tourist's itinerary. They say if you haven't eaten at any of the four stalls, you haven't really seen Landour. At Tip Top Tea shop, you will find customised Maggi, bun omelette, parathas, waffles, pancakes and honey lemon ginger tea. Chat with owner Vipin Prakash, and he will tell you of his great grandfather, who arrived here as a postman during the British rule. 
Pro tip: The place is packed during lunch hours. Reach early to hold a table.  
Shop for jams and peanut butter at A. Prakash & Co.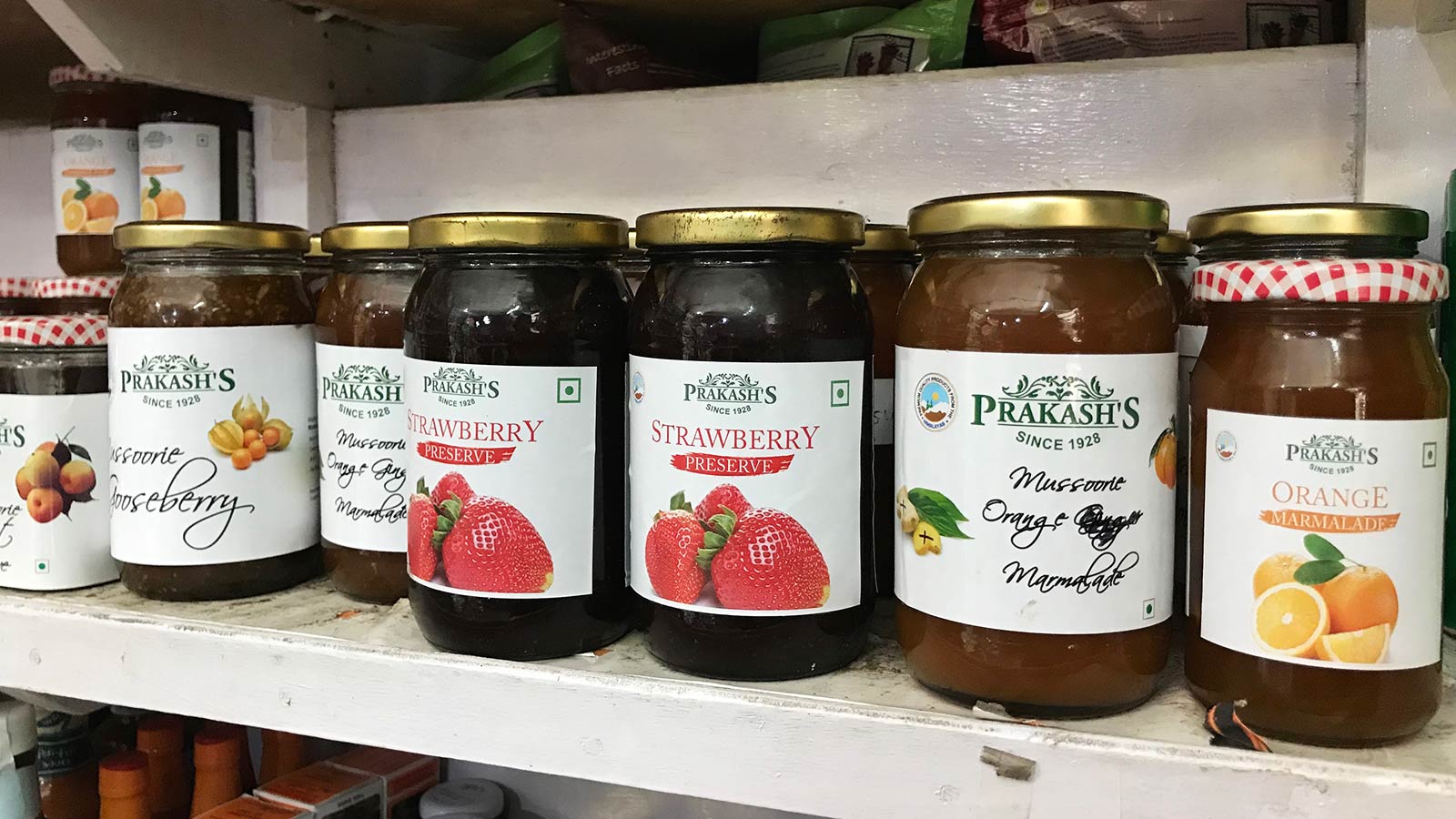 A. Prakash & Co. is a Landour institution. In the late 1920s, it was the only grocery store in the cantonment and was started by the current proprietor Anil Prakash's grandfather. Tourists flock the shop located at Sister's Bazaar for its jams and preserves prepared with local fruits, and from recipes passed on by the expatriates. The orange and ginger marmalade, Mussoorie gooseberry, kinnow and apricot jams are highly recommended. The other hot-selling item is peanut butter. Take your pick between crunchy and smooth. 
Pro tip: Be wary of monkeys on your walk to Sister's Bazaar. Avoid carrying food items in loose plastic bags.
Fresh bakes from the Victorian era at Landour Bakehouse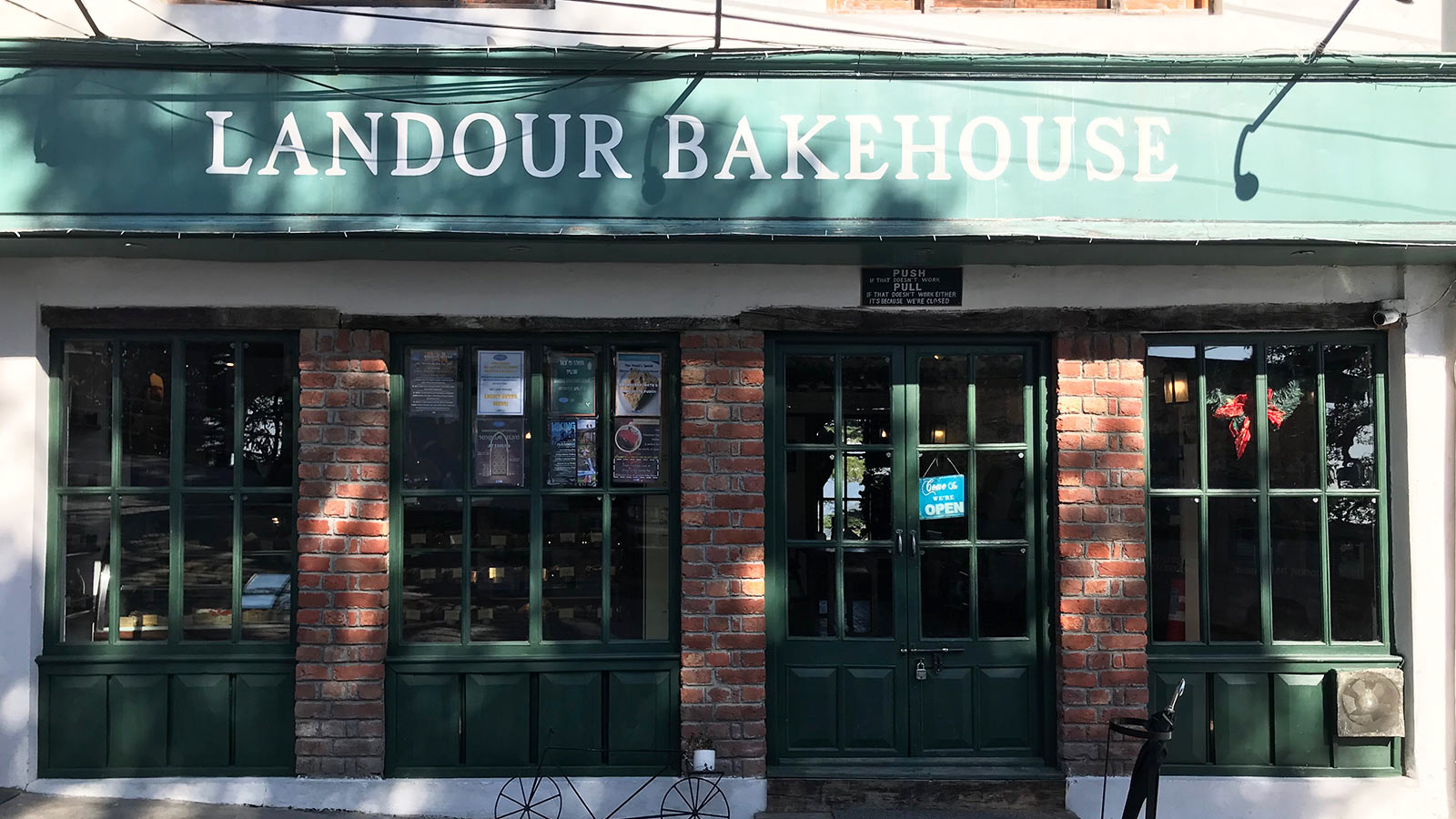 As a fairly new establishment, Landour Bakehouse lives up to the hype. The vintage crockery and artefacts, the cozy nook overlooking the deodar forests outside, and the scent of fresh bakes do everything to revive a long-lost tradition. Landour Bakehouse opened in 2013 and is inspired by the cookbook The Landour Cookbook: Over 100 Years of Hillside Cooking. It was first published in the 1930s by the expatriates, who met every week at the Mall Road community centre to exchange family recipes, and tweak them with local ingredients. The menu is an offshoot of the cookbook and has cakes, sweet buns, cookies, pies, tarts and stick jaws. 
Pro tip: Go around mid-morning to avoid the peak lunch crowd.
Shop for British-owned antique at Sabri Bought and Sold 
If you are a sucker for all things old and beautiful, a visit to this tiny antique store at the cantonment bazaar is a must. Sabri's is an antiquarian's paradise from the 1960s, and houses collectibles like plaques, compasses, coins, clocks, Victorian tea sets, gramophone, old books, hand-written postcards and more. Every piece has a story to tell, and owner Ayub is happy to quench your curiosity. A wooden pinhole camera, an 1890 edition of Shakespeare's works, a ship lamp made in Germany, and a children's Lambretta by the display window give a peek into the life and times of the Landour aristocracy. 
Pro tip: Make sure you are not in a rush to learn about the history of the artefacts.  
Eat dinner under the stars at Rokeby Manor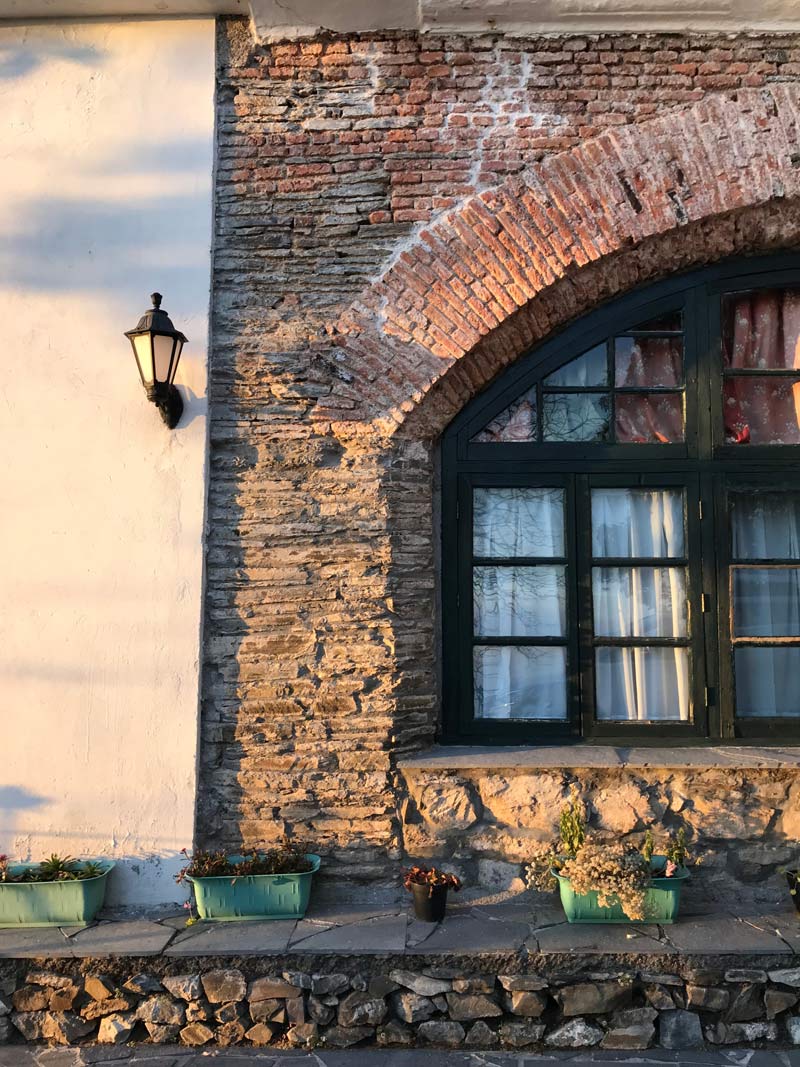 Rokeby Manor is a 19th-century bungalow that has been converted into a luxury hotel. Its English-style fireplaces, rustic archways, stone walls and wooden flooring are inspired by the glorious past of a Landour landmark. You can visit it even if you don't have a room reservation, and dine at their Victorian-themed restaurant Emily's that serves both Indian and continental food. The views from the balcony are to-die-for, and the sticky toffee pudding is irresistible. 
Pro tip: The location offers clear vistas, and therefore makes it perfect to catch the winter line, a rare meteorological phenomenon that occurs around dusk, and can be witnessed only from Landour and the Swiss Alps.
Tibetan food paradise at Doma's 
Doma's is a 15-20 min downhill walk from Char Dukan. It's a Tibetan eatery that stands out for its multi-coloured facade and intricate Buddhist thangka paintings on the ceilings. The open momos, shyaphaley or fried bread stuffed with meat and herbs, and thukpa or noodle soup make for a modest meal at Doma's. 
Pro tip: If you are lodging at the cantonment, the road back is a steep uphill walk. You can hire a cab that could charge Rs 500 for a five-minute drive.  
Handmade leather shoes at Sonu Shoe Maker 
At the cantonment bazaar, are the shoemakers of Landour, who have been cutting and sewing shoes for decades now. Most of them will tell you how their great grandfathers migrated to the hills of Mussoorie and worked as shoe repairers during the British era. Probably this very story persuades you to get a pair customised. At Sonu Shoe Maker, you can leave your measurements and design, and return the next day for a pair of handmade leather shoes. 
Pro tip: Plan your visit in advance to get them delivered in time.  
Signed copies of Ruskin Bond books at Cambridge Book Store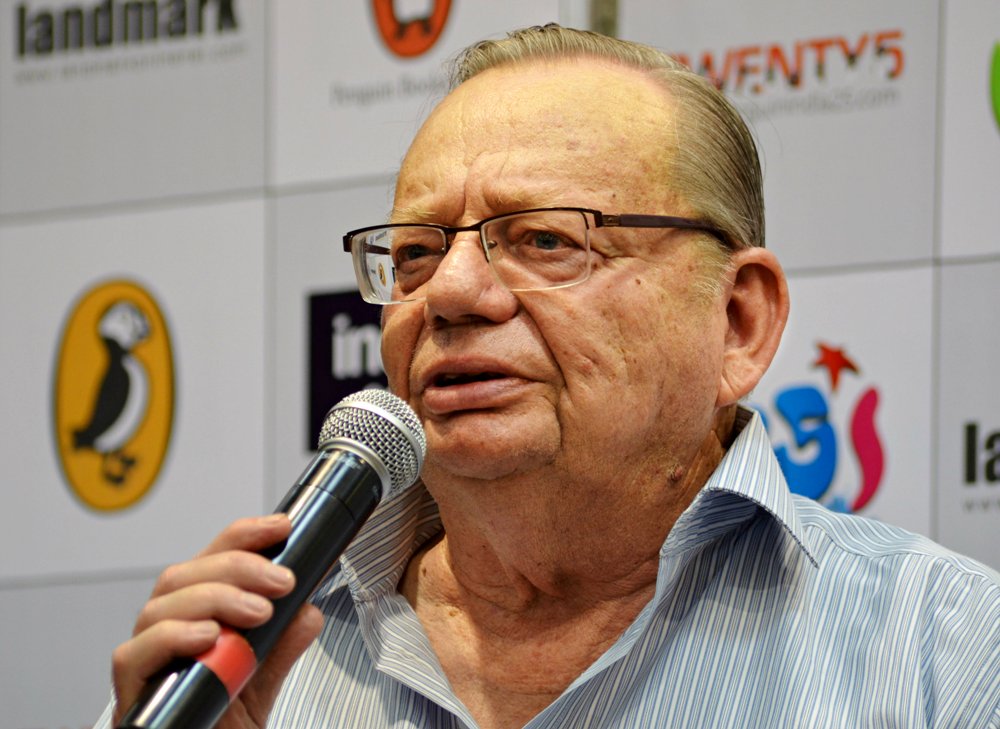 The pandemic and old age may not allow him to visit his favourite book shop anymore, but his legacy brings every tourist to this Mall Road institution. Until a few years ago, Landour's beloved writer Ruskin Bond would routinely come here on Saturdays to sign copies of his books, and chit chat with fans. Nevertheless, if you are enamoured by Bond and his charming world of trees and ghosts, this could be like a pilgrimage. 
Pro tip: If Bond is not around, you can request the staff to get your copies signed and shipped to you by post.
Photo: Rituparna Roy