Majuli, the largest river island in the world, is endowed with extraordinary beauty and a rich culture that has the power to astonish you just in the first visit. The island, which is located in the pristine Brahmaputra river, covers a vast area of 352 sq km. It has two cities, Garamur and Kamalabari, as well as other tiny villages scattered all across the area. 
Majuli island is a well-known tourist destination in Assam, it's a calm refuge, far from the noise of the contemporary world. This island is a primitive society, with residents who live in bamboo huts, produce goods by hand, and cook over an open fire. There is a wealth of unmatched natural beauty, a wide variety of species, and perfect tranquilly. The people of this popular tourist attraction in Assam are quite kind and can be seen flaunting vibrant clothes and artistically made masks. Not to be forgotten, Majuli Island has long been one of Assam's most significant cultural hubs. The Assamese saint, Srimanta Sankardeva, built numerous monasteries, many of which are still standing and exhibit the lively culture of Assam. Bird watching is also recommended on Majuli Island. At this location, you can see both domestic and migratory species, such as storks, kingfishers, egrets, purple moorhens, and white-breasted waterhens.
Why you must visit Majuli island
Majuli is known for the prevalent neo-vaishnavism and is home to many Satras (monasteries) which are institutional centres, associated with the tradition. Keep reading to know the best Satras to visit and the best things to do while you're in Majuli.
1. Dakhinpaat Satra
Assamese history can be understood through the Neo-Vaishnavism culture, which Assamese Saint Shrimanta Sankardev created and spread throughout Majuli island in the 15th century. Being a 'Bachelor's Satra', the Satra is a place of worship where only bachelors are allowed to serve. Both the campus and the murals on the walls are gorgeous. Even without a visit to the Satra, the trip there is breathtaking, with lakes on either side, country boats, and the clear blue sky.
2. Aouniti Satra
The Satra was founded in 1658 and received its name from a plant called Aouni Paan that flourished on the premises. The worship space cannot be entered by women after 5 o'clock; it was constructed by Ahom King. In addition to its lovely, delicate architecture, the Satra also features a museum containing Assamese artefacts.
3. Samaguri Satra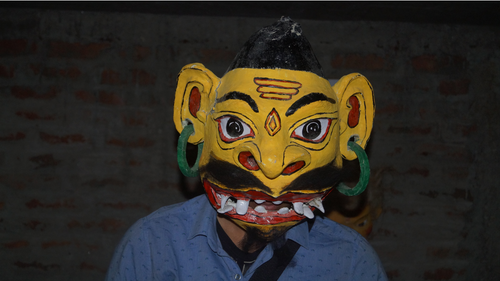 Being in Majuli, it is impossible to overlook this two-room family satra, which doubles as a mask maker's residence. In Majuli, plays titled BHAWNA are organised, and mask makers create the necessary masks for the play's characters. A well-known mask maker, Hem Chandra Goswami learned the craft from his ancestors. The masks are created using a bamboo base and a mixture of cow dung and paper, and once they have dried, they are finished and painted.
4. Walk through Mishing village
Other than Sonowal, Kachari, and Deori, the Mishing tribe has the most members on Majuli island. The settlement is close to accommodation options available in the region. A walk through the village is definitely recommended to be able to absorb a never-seen-before culture. This is definitely one of the top things to do in Majuli.
5. Sunset point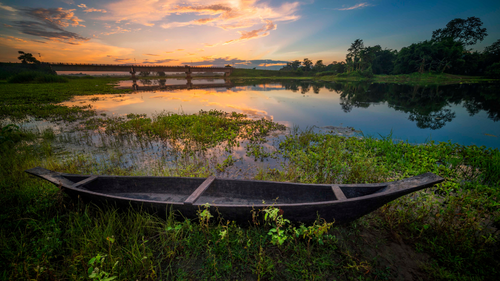 While on the way back from the, there will be a sunset point that is bound to take your breath away. If you're looking for a breathtaking view, this is definitely a must-do thing to do while you're in Majuli. Arrive there by 4 o'clock so you have time to relax by the riverside and enjoy the surroundings and the glorious sunset. It is advisable to arrive a little early to catch the sunset as the locals are returning from work rowing their wooden boats.
Timings: 4 pm onwards
6. Try local food and beer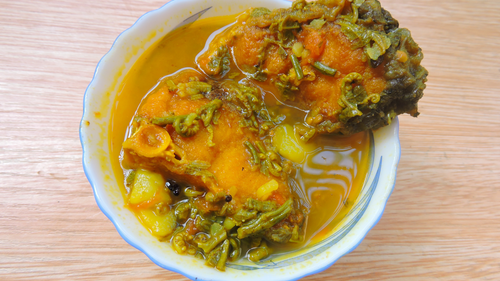 The village boasts of the freshest fresh-water fish preparations of which are seen across local eateries. If you're a foodie, leaving Majuli without trying the local food would be a miss! The region also boasts of a delicious local rice beer, Apong. This is a must-try if you're a beer enthusiast.
Things to do near Majuli
7. Visit the cleanest village of Asia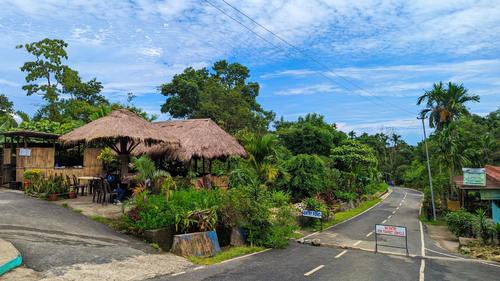 Mawlynnong Village, the cleanest village in India, is also known as God's Own Garden, and with good cause. Mawlynnong was named the cleanest village in Asia by Discover India in 2003. Along with cleanliness, the hamlet has accomplished a lot, such as a women's empowerment plan that the rest of the world can only imagine and a 100% literacy rate.
How to reach: Maylnnong village is about 12 hours away from Majuli island and the distance can be covered via a rented cab.
8. Visit a national park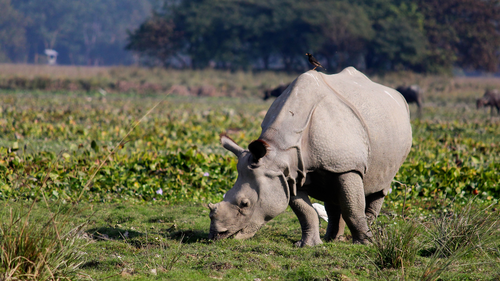 The Pobitora National Park is located in Assam's Morigaon district. The distance from Guwahati to the national park is roughly 48 kilometres. The great Indian one-horned rhinoceros is what you will find here. It has a 38.8 km2 area. Although the park's registered total area is 38.80 square kilometres, the actual rhino habitat only occupies 16 of those square kilometres. In 1971, Pobitora was designated as a conserved forest, and in 1987, it became a wildlife sanctuary. It encompasses a hilltop and flat flood plains.
How to reach: The national park is easily accessible from Guwahati and is roughly a seven hour drive from Majuli.
Timings: Jeep rides through the sanctuary start at 7 am and go on till up to 3 pm. Elephant safaris are available from 7 am to 7.30 am.
How to reach Majuli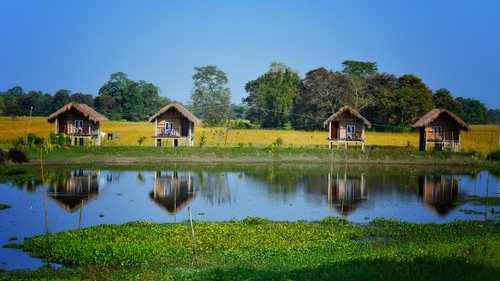 Regular flights are available to Jorhat Airport, also known as Rowriah Airport, from Guwahati and other eastern and northeastern cities. Neemati Ghat is approximately 14 kilometres from Jorhat and can be reached from Jorhat by bus or cab. Tourists can use ferry services to travel to Majuli island from Neemati Ghat. Every day, there are two ferry trips from Neemati Ghat to Majuli. 10 am and 3 pm are the times.
---
Photo: Shutterstock