You're on the look out for those chikankari conversation starters, without having to pawn your trinkets for designer pay outs. Relax. There is something for every budget, if you shop like a local at the best kept secrets in the city of Nawabs. Cue into your Lucknow shopping guide.
Make it to Mita Dass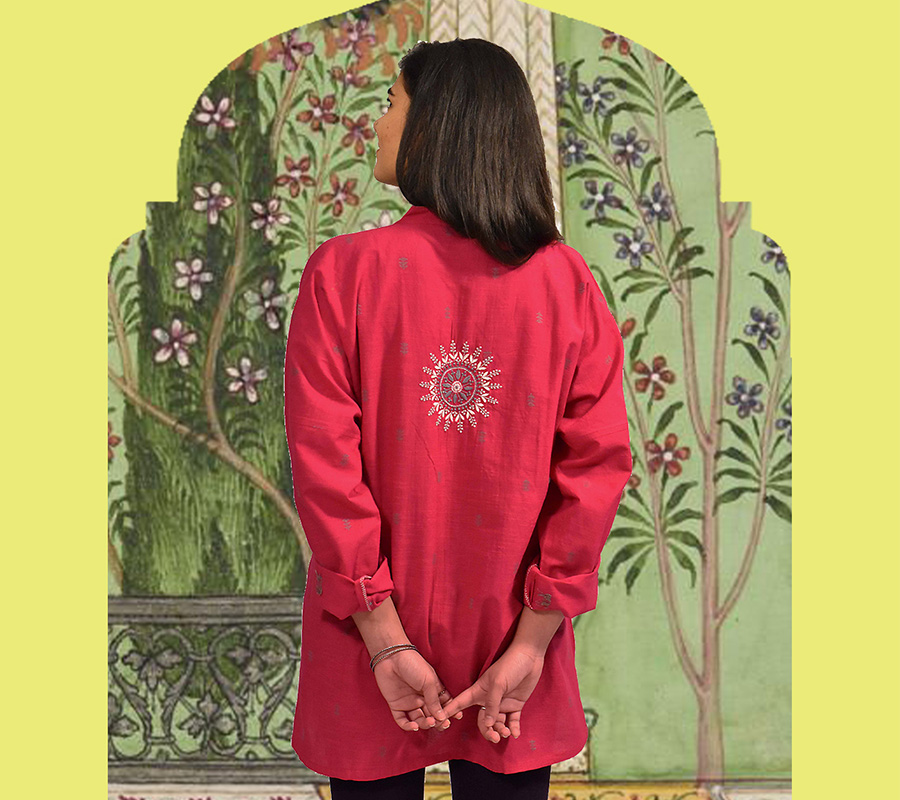 From chikankari on soft, Kashmiri shawls in pastel hues to fine stitches on ikat, floral stoles and summer dresses, this NID alumnus is always on point with her chic aesthetics. Make way to New Hyderabad Colony for stunning sarees, and superb silhouettes in cottons, georgettes and chanderi silks to bring that touch of elegance to your wardrobe. Mita hosts pop-ups infrequently in Bengaluru and Delhi, but the prices you net through direct purchase at source make a sizeable difference. The entire collections are crafted by hand, powered by an all women collective diligently perfecting daraz on exquisite chikan wear. You'll never find all the creations mapped online, like the trendy chikankari on ikat, and tie and dye. Visit Mita herself for a keen walk through of the latest creations. By appointment only. Prices begin at Rs 3,000 and can cost Rs 25,000 for the stellar sarees. 
Where: Hyderabad Colony 
Designs on Kri Designer Chikan Studio
Looking for tussar and gold thread streaked chikankari waistcoats you can morph into saree blouses with an insidious flow of hooks? Or flowing, regal capes in surreal white that can be dyed into rose pinks or pistachio greens later when your little heart desires? Or halter necked flowing asymmetrical cuts sprinkled with mukaish for that perfect Sunday brunch outing? Cue into Khusboo Rastogi's Studio near Golf Club for a rush of pizzazz and modish cuts. The inside lounge has a specific rack with discounts all the time. From chikankari detailing on snowy white georgette shirts to cut work and phanda on sleeves to stylish palazzos trimmed with tiny motifs, patialas with paisleys, and shararas that swish in, there are separates you can pick up for as low as Rs 350. Doesn't get better.
Where: Freny Manor, 6, Park Rd, Hazratganj 
Invest in Lavangg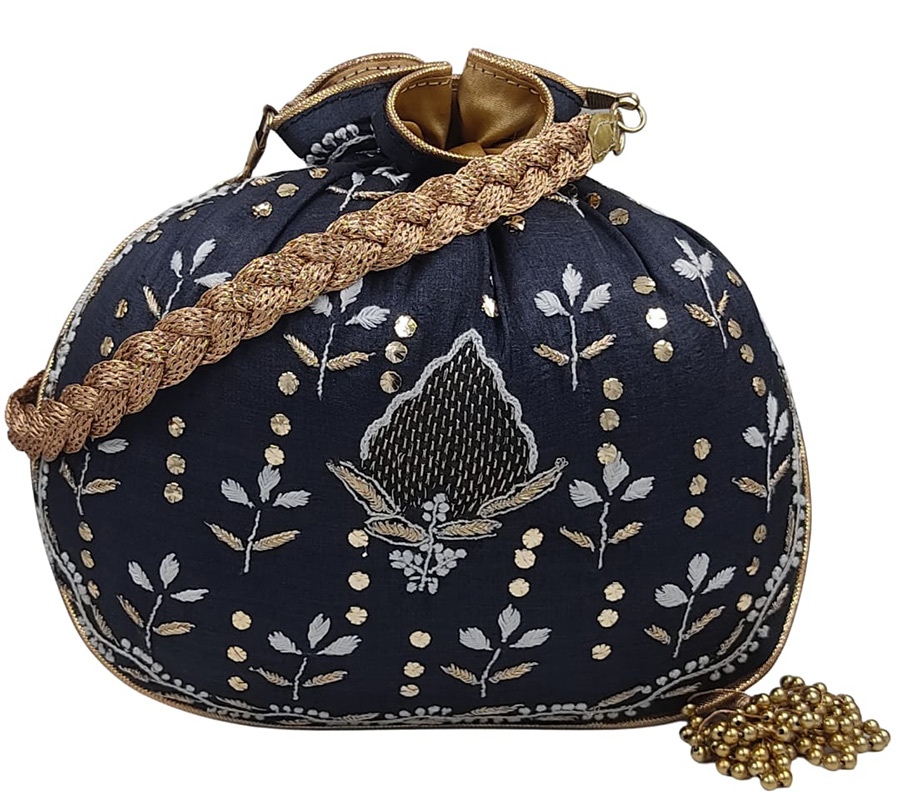 Your search for those eye-catching chikankari potli bags, jaali work on wallets, finely detailed spectacle cases with delicate paisleys, diaries with prized murri stitches and zardozi tussar silk slings, jute clutches, mobile phones covers and totes preening with daraz ka kaam ends here. Forget the light work in tepchi stitches. This is the real thing with trellis and shadow work, minutely crafted. In colours ranging from plums and purples to nude and midnight blues, take your pick. Lavangg works out of its production unit near Nakhas in old Lucknow, but the makers get the goods to your residence for your pick. Unless you wish to buy from the marked-up lots Lavangg sells to the plush chikankari showrooms in Hazratganj. Prices begin at Rs 500.
Where: Nakhas, Old Lucknow 
Eesha Kunal Couture 
If that pistachio lehenga choli singer Kanika Kapoor wore for her mehendi ceremony piqued your interest, make way to this couture station in the heart of Hazratganj, powered by the young duo, Eesha and Kunal. Stylish darts in bustiers, chic cholis and sweeping shararas, laches, ghararas and gowns floor you under the showstopper chandelier in their bridal studio. Perfect for trousseau shoppers and wedding wear, especially if you want to wear a stunning chikankari ensembles without shelling out Sabya prices. Prices begin at Rs 500.
Where: 55, opp. Sahu Cinema, Sushanpura, Hazratganj 
Bhairavi's Chikan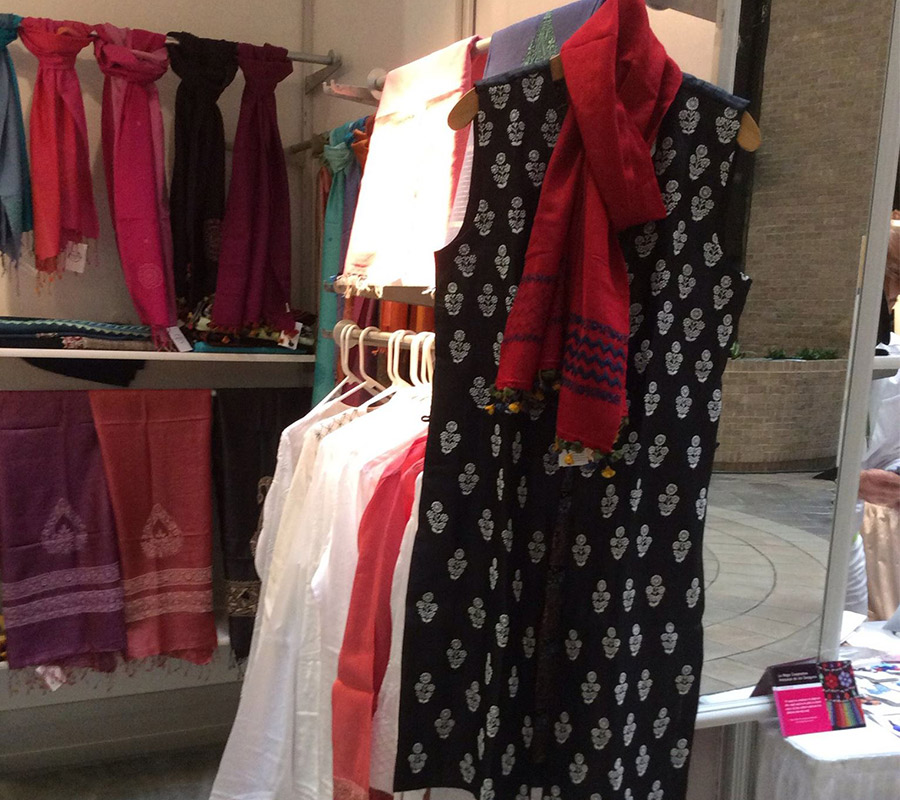 It is a virtual chikankari chorus in bakhiya, hool and zanzeera at Bhairavi's iconic chikan studio, both the tiny one in Chowk in old Lucknow, and at her mint new luxe boutique at Lebua estate in tony Mall Avenue. Handcrafted heirlooms in dupattas, divine stoles, exquisite sarees woo your wallet as do the flouncy tea cozies, startling white table mats, runners, cushion covers in a raw silk and sandy tones and chikankari-laced handbags. On khadi, muslin, silk and georgettes. One of the quietest, most elegant exponents of chikankari that is of, for and by a Lucknowite. Prices begin at Rs 5,000.
Where: Lebua Saraca Estate,19 Mall Avenue
Photo: Shutterstock; featured brands