In the glamorous omniverse of celebrity endorsements, every fashion designer working with India's heritage weaves and crafts, understands how such a tag can catapult a lesser-known art into mainstream consciousness even as the commercial wheel of the label starts spinning. However, this has a flip side, too. Over a passage of time with consumers interested in just aping the celeb look without understanding the evolution and authenticity of the craft involved in making the luxury ensemble, the man-hour involved or the market mechanics, excessive consumerism results in degradation of quality of the craft. The balance is further toppled when demand, supply and pricing are not streamlined. A case study of how the Awadhi GI-tagged craft of Chikankari took a beating at the turn of the 21st century best describes this phenomenon.
The wheel of surging demand and degradation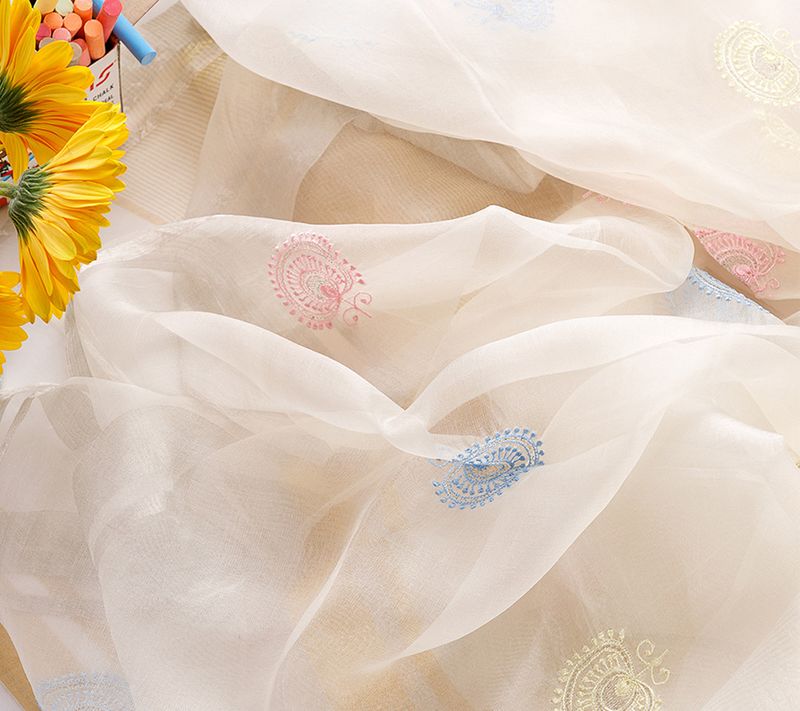 In the winter of 1997, when couturiers Abu Jani and Sandeep Khosla made Shweta Bachchan pirouette in an exquisite Chikankari lehenga on her mehendi during her marriage to Nikhil Nanda, apart from introducing white into the world of wedding couture, they made traditional Lucknowi Chikankari embroidery enter the prestigious realm of fashion luxury. The duo subsequently made plenty of Bollywood celebrities, mainly the Bachchans, sashay down the ramp in their Chikankari creations, too. But, their aesthetic moodboard was diametrically different from the redolence of fine, minimal embroidery done on gossamer muslin kurtas as seen on Shashi Kapoor in Shyam Benegal's 1978 period drama Junoon. 
If one were to peruse through Paola Manfredi's incredible research-based work Chikankari: A Lucknawi Tradition, the images of earlier garments carrying the embroidery wouldn't be too divorced from the costumes Jennifer Kapoor and Saba Zaidi made the character Javed Khan wear as Chikankari jamas in Benegal's cult classic. The Abu Sandeep template though featured not sparse but intricate bharaa hua kaam on pure silk georgettes that gave the creations a gaudy look in totality. Spraying the surface of the embroidered fabrics further with another Awadhi metal thread art of moquaish, the creations were heavy, opulent and removed from the soft, breezy charm of old-world Awadhi Chikankari. The price points were obviously fancy. Firstly, this was haute couture and secondly, everything was marketed as heirloom. 
Every craft connoisseur aspired to own something similar. Interestingly, this surge in demand for such heavy Chikankari sarees, dupattas and kurtas spawned similar products in Lucknow's chowks, too, but unfortunately authenticity and quality of the craft suffered to accommodate the curtailed pricing vis-à-vis a surging demand. The finesse of authentic Chikankari was traded off for shoddy work. In the absence of proper awareness and craft knowhow, consumers were satisfied with cheap Abu Sandeep knockoffs instead of investing in a garment with minimal but exquisite, fine Awadhi work. 
The winds of revival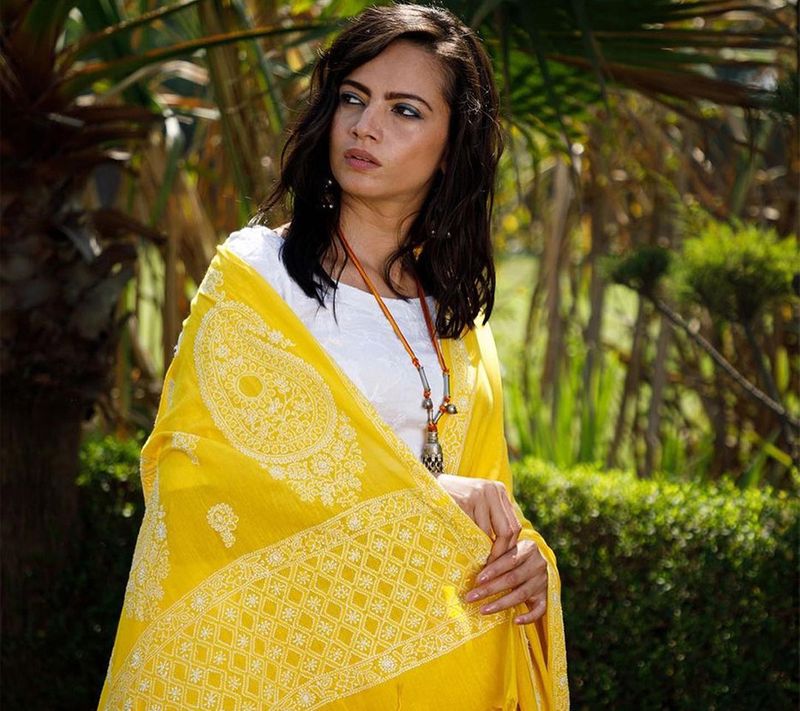 Till Meiraas, an ethical craft-based label, brought a shift in the vocabulary of Chikankari in the Indian market by constantly sharing with craft lovers how the embroidery's charm doesn't lie in the overdone sarees (though they make those too, as per orders) but in enjoying the beauty of subtlety that highlights the finesse of the art as it was earlier. Playing with old motifs but giving them a contemporary charm, Vidhi Rastogi, the creative head of the label, has been working with karigars to ensure that heritage Chikankari is celebrated, loved and worn with pride not just for special occasions but on a regular basis. Investing energies and relentless research to popularize work that is high on intricacy and finesse, Meiraas is synonymous with affordable luxury that is old world and charming. Padma Shri awardee Yogesh Praveen in his book 'Aapka Lucknow' chronicles how the quality of Chikankari deteriorated over time. What used to be a collection of 36 stitches (murri, bakhiya, ulti bakhiya, jaali, tepchi, dhoomkati, hathkati, phanda, bijli, kangan, patti, chanapatti, laung, pankhri, keel and so on) has sadly been reduced in recent times to only bakhiya at most and sold at dirt cheap rates in Lucknow's chowks as Chikankari. This is why Meiraas's work is different because they are giving the discerning a canvas of all these stitches in a reasonable price by combining stitches and patterns cleverly.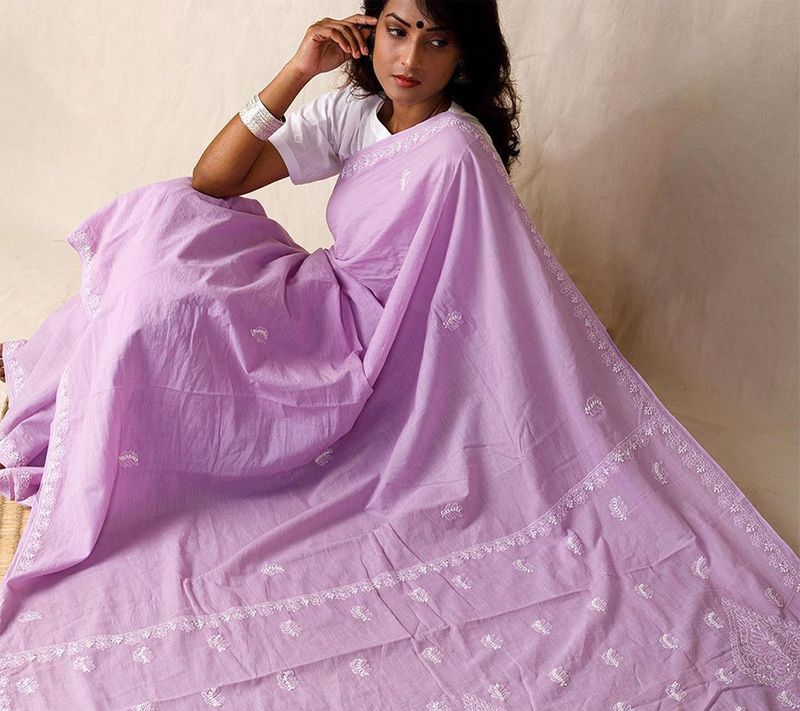 While they do have clients wanting the heavier sarees, the label is specifically trying to plug the gap where a craft enthusiast enjoys the detailing and intricacy Chikankari is known for on sarees that are not necessarily over done up. "For this the printing pattern has to be well thought out. The placements have to be such that the saree doesn't look too empty, carries lovely work and yet the client doesn't feel she is having to pay through her nose," says Rastogi, also explaining that once the demand for this kind of maheen kaam increases, the prices will also get stabilized which will ensure the improvement in quality of the work. 
Despite the rich history of Indian embroideries that thrived under royal patronage, there is no denying that many suffered neglect, oblivion and near extinction in the age of cheap machine work. Sadly, while burgeoning fast fashion labels ate into their market, the dismissive attitude towards these labour intensive crafts, cheap machine-made copies, crass commercialisation and corrupt middle men spelt their nemesis. However, all is not lost, says Rastogi, whose research has ensured the return of some forgotten motifs (the paan boota is the recent one) elevated by extremely high quality Chikankari, sometimes done with resham ka dhaga, a Meiraas signature, to spin a luxurious tale on fabric for the modern connoisseur.
Steeped in Awadhi finesse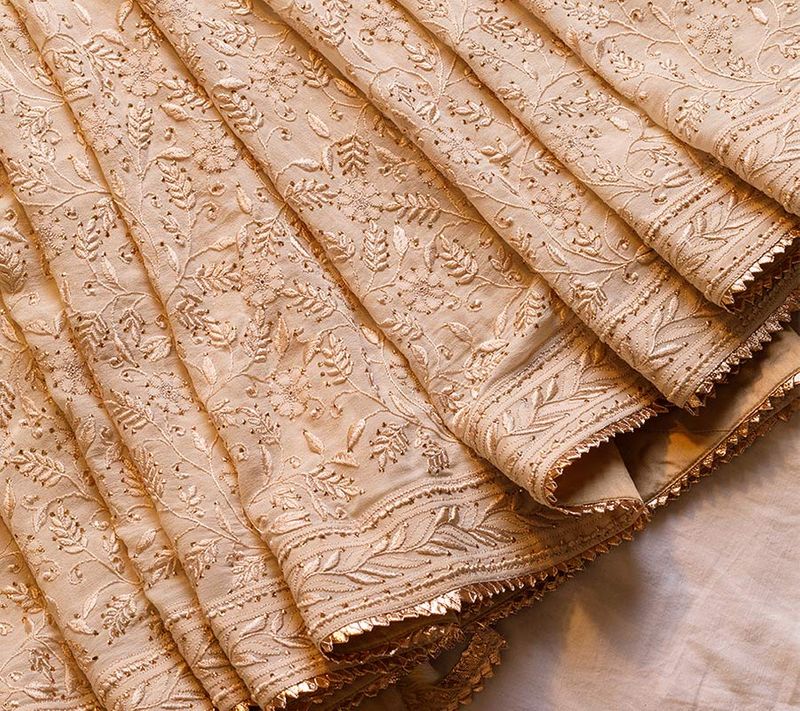 In a video preview of their Spring-Summer 2018 collection inspired by the Awadhi heritage of Lucknow, strains of the sarangi accompany the rhythmic movements of nimble fingers of Chikankari karigars. "The music was composed to lend authenticity. Sarangi, like Chikankari, is intrinsic to the craft and culture of Lucknow. During olden times, Nawabs wore exquisite Chikankari ensembles. Their courts reverberated with music from the sarangi. That is the kind of decadence Meiraas wants to bring back. Where owning a piece of tradition means wrapping yourself in royal luxury," says Rastogi who launched Meiraas in 2015 after realising that the ancient craft was languishing in the doldrums. 
Born and brought up in Lucknow, Rastogi was pained to see authentic Chikankari struggling against competition from cheap machine-made replicas, lack of awareness and karigars shying from embroidering old motifs due to nil demand. "We dug out old wooden blocks lying under debris at a warehouse. These blocks contained some of the best designs. We also researched to create new motifs such as the Rumi Darwaza, Kabootar Baazi and Bisaat. Our Chikankari is do-teen taar. The idea is to popularise the Awadhi heritage iconography amongst connoisseurs," explains Rastogi, adding, "Luxury embroidery is redolent only when the base is of good quality. Handwoven tussar, linen, pure georgette and khadi are the chosen fabrics. Our Rajnigandha and Dopehri collections aim to take Chikankari to a more fun, contemporary sphere with skirts, kurtas, kaftans, tops, shorts embellished with baarikh embroidery. Young women should explore this rich art through these separates. With 500 products listed on the website, we are definitely expanding the range of this heritage craft. The idea is to make luxury Chikankari accessible to the urban woman by offering it in small bits on pure fabric. Like motifs on stoles, blouses, bordered sarees if not on the whole piece. Once you experience the delicacy of authenticity, it's difficult to settle for anything less."
Price points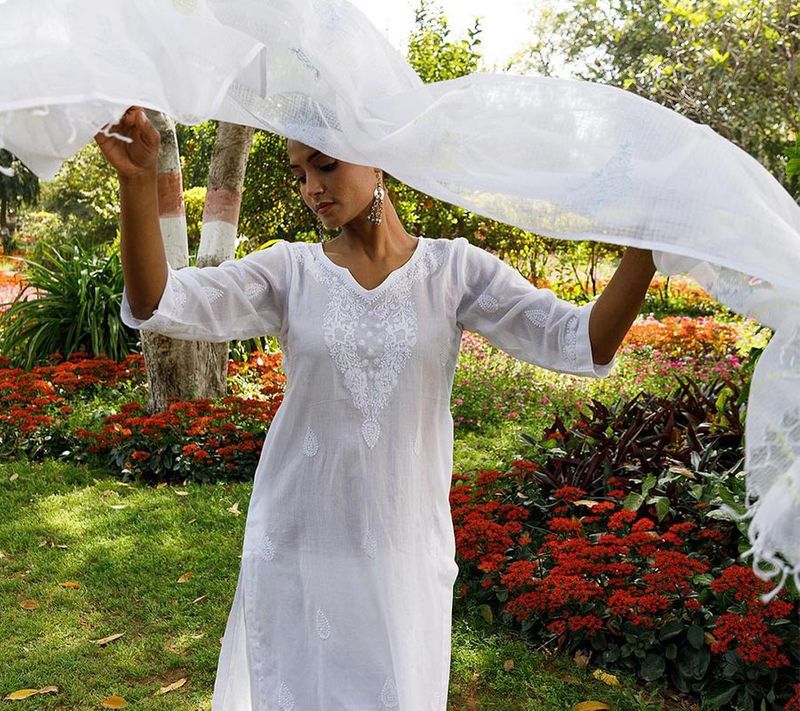 Meiraas is the only player focusing on high quality Chikankari with proper research as they want to make it more accessible to the middle segment who might not have such deep pockets to spend on a luxury craft piece that costs over Rs 1 lakh. For them these apparels get saved up for special occasions making the investment not really worth it. "As more people buy fine quality in small proportions, the craft will be bettered, due to increased demand. We have priced our creations accordingly so that it is affordable for those who crave beautiful craft but don't want to spend too much on a piece they will be wearing for regular affairs or work," says Rastogi. A look at the Meiraas website would show while they have the heirloom sarees costing from Rs 80,000 to over Rs 2 lakh, there is also Dopehri, the copyrighted collection that features delicate dupattas starting from Rs 2,500, cotton Chikankari kurtas starting at Rs 3500, pants from Rs 2100, loungewear from Rs 3500, dresses and frocks from Rs 7,900 and skirts from Rs 3,200. The sarees from the Rajnigandha collection begin at Rs 6,200 and go up to Rs 15,000. Their higher range of Dhanalakshami sarees start at Rs 11,000 and go up to Rs 70,000.
---
Photo: Instagram/meeiras, Sharmi Adhikary