This summer, slow down a little. And that includes your summer fashion. Upgrade your closet this season with sexy silhouettes made from breathable fabrics by these slow fashion labels. We love how natural fibres such as linen and organic cotton drape around the skin, leaving one feeling cool and comfortably chic. Ahead, our pick of eco-friendly clothing to wear under the sun.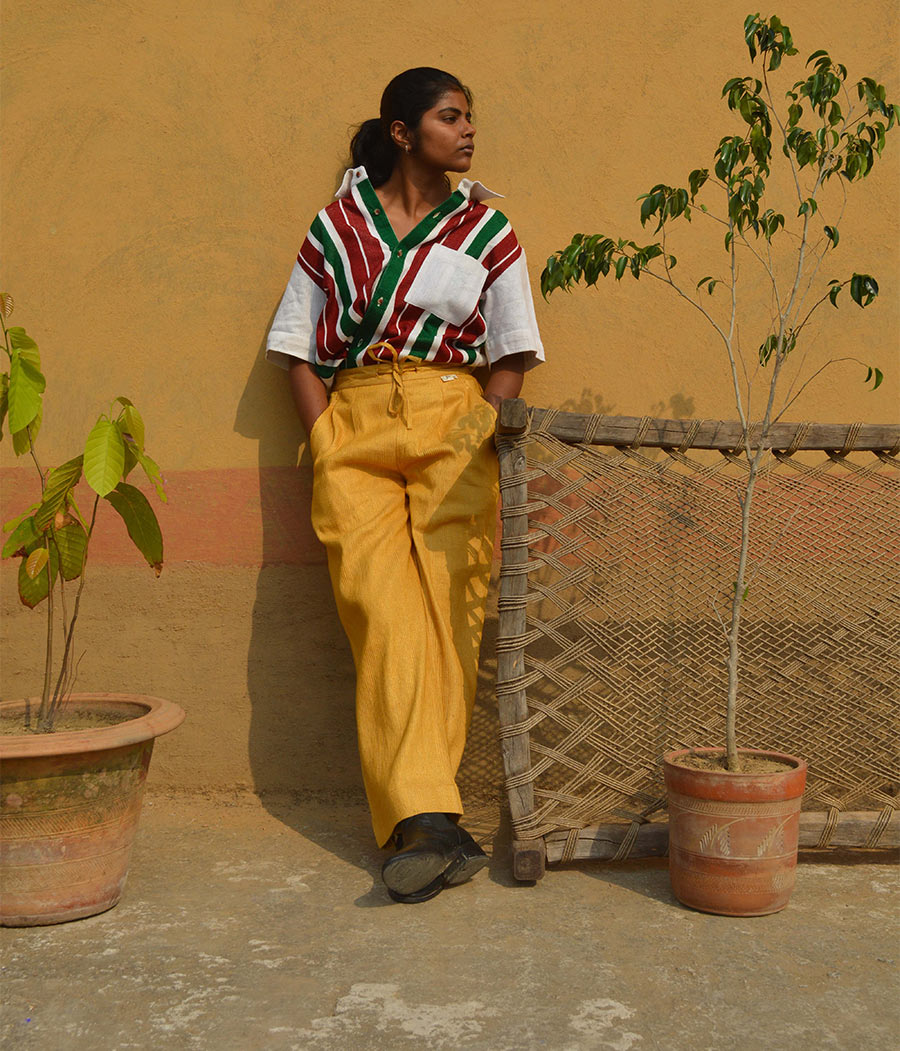 This young sustainable streetwear brand from Jharkhand repurposes traditional textiles such as gamcha, shawls, turbans and sarees into fashionable togs. For instance, the fannypack is made from Biru, worn originally as a shawl or a turban, woven by the Mehar community. The stylish trench is made from Maaysaree that's presented by the groom's mother to the bride and her family. It's ethically made streetwear with a conscience.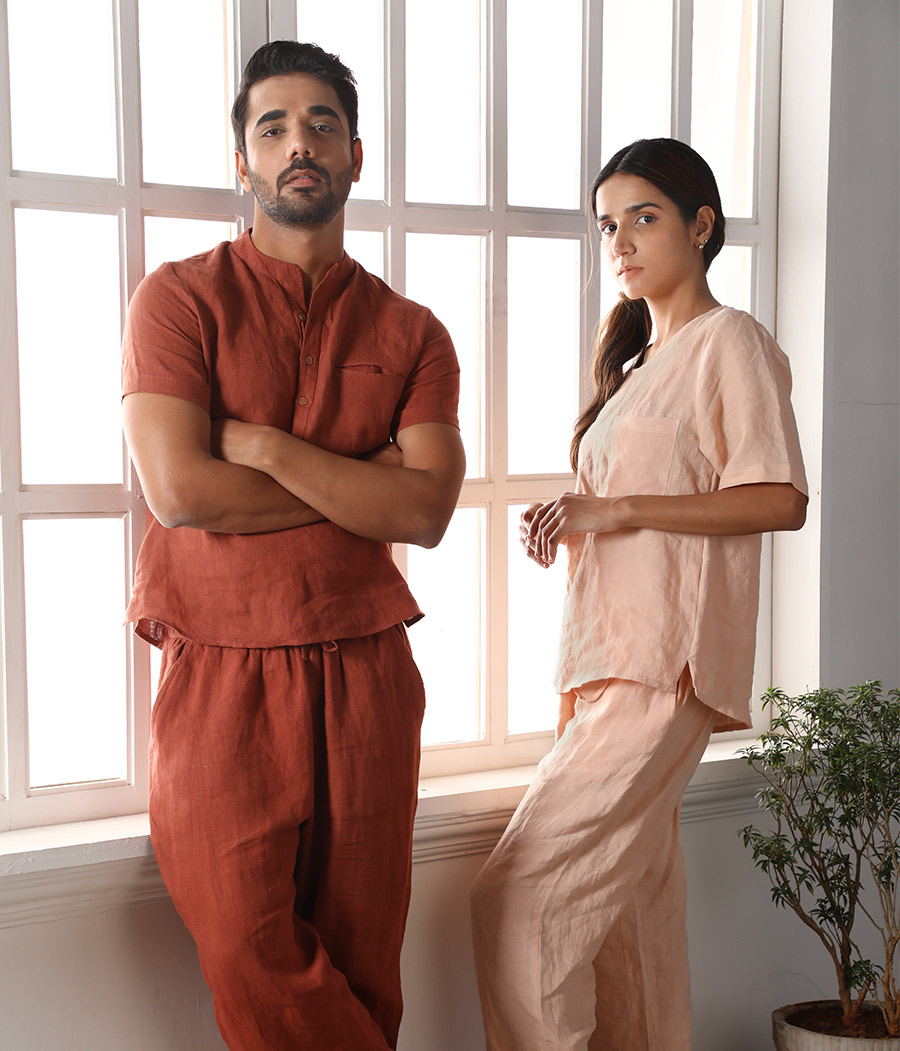 Linen, made from the fibre of the flax plant, is a summer classic. A summer staple, linen is known for its versatility and breathability. Live Linen's summer collection is embellished with beautiful kantha work, a delicate free running stitch that originated in Bengal. Choose mid and maxi length dresses and bottoms- a collection of pants, shorts and skirts in solid colours such as fresh olive, summer yellow and oatmeal made from diaphanous linen sourced from Belgium.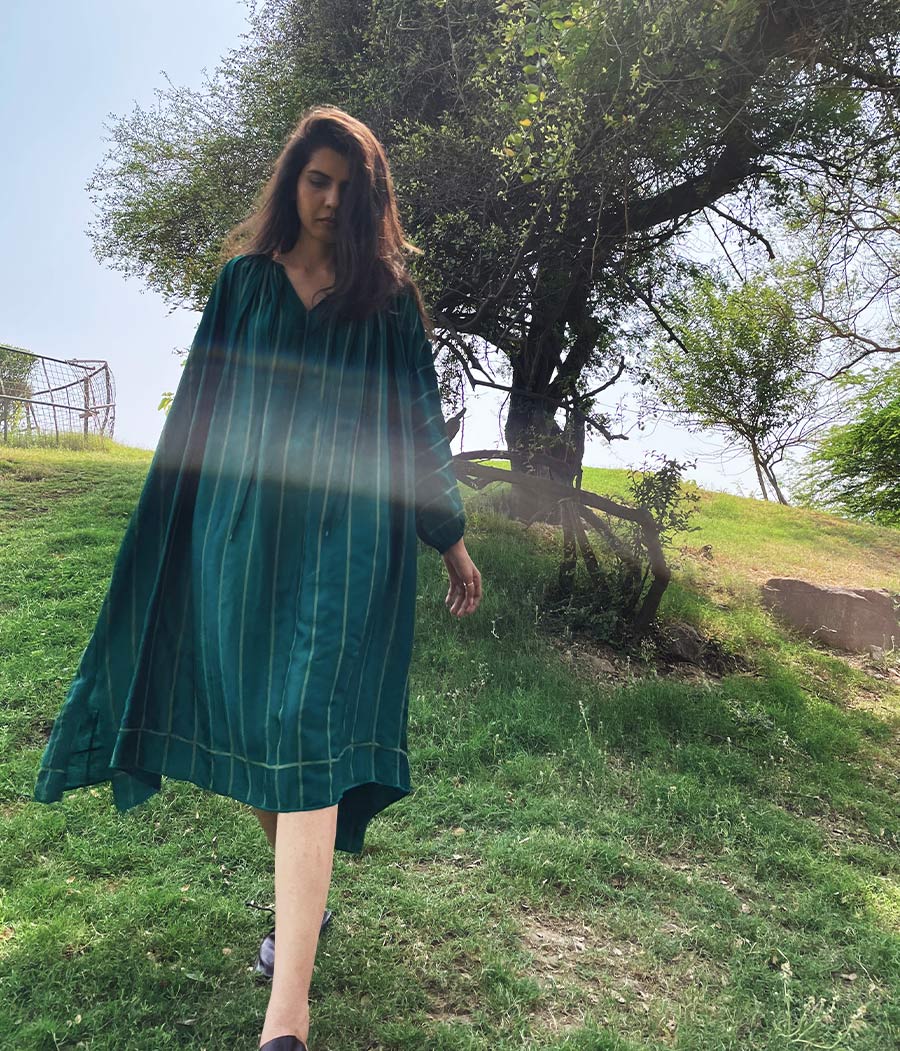 Capture the essence of summer with the handmade and handwoven craft-centric label Kilchu. Their summer collection,in fabrics such as kala cotton and modal silk, makes a splash with foliage-inspired emerald greens and delicate block prints against a backdrop of white. Flit between floaty and fitted with traditional silhouettes reimagined, a garara fashioned into a skirt and a classic Mewari kurti interpreted as a ganji top. Perfect to lounge in for a lazy summer brunch.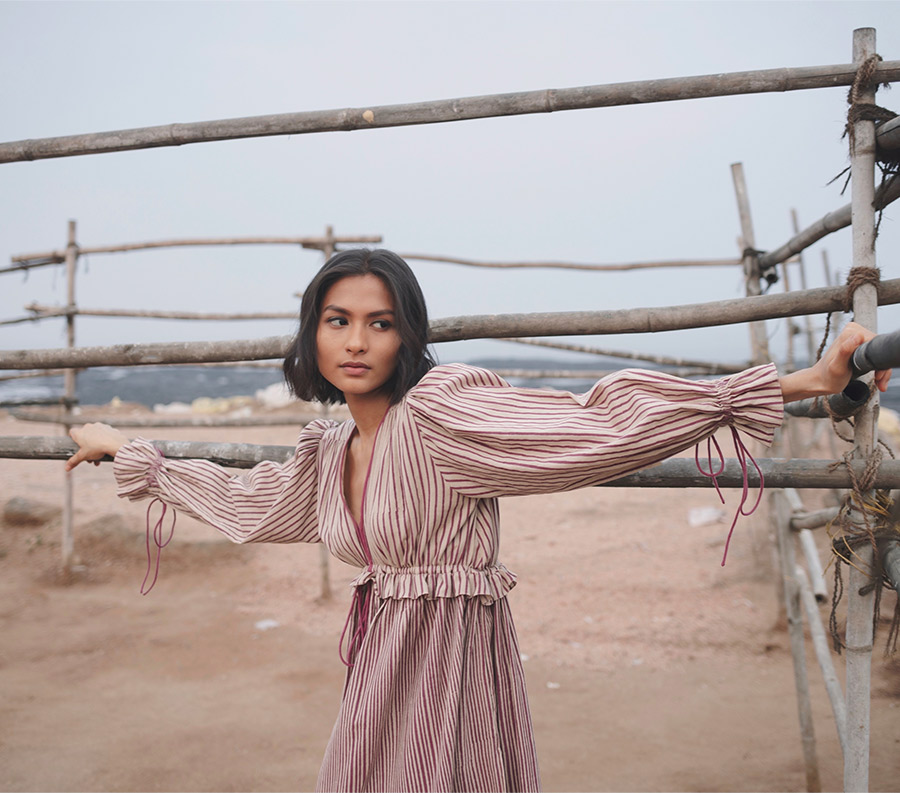 Deeply rooted to the soil, Ret (meaning sand) by Matiis a collection designed in handwoven cotton in fluid styles. The clothes are dyed using azo-free dyes in a mix of patterns, colours and stripes. What we love is that the capsule has been inspired by the reflection of the golden rays of the sun on the grainy sand of the mountains. A contemporary selection that you can travel and lounge about in, these attention-grabbing pieces are fun and floaty.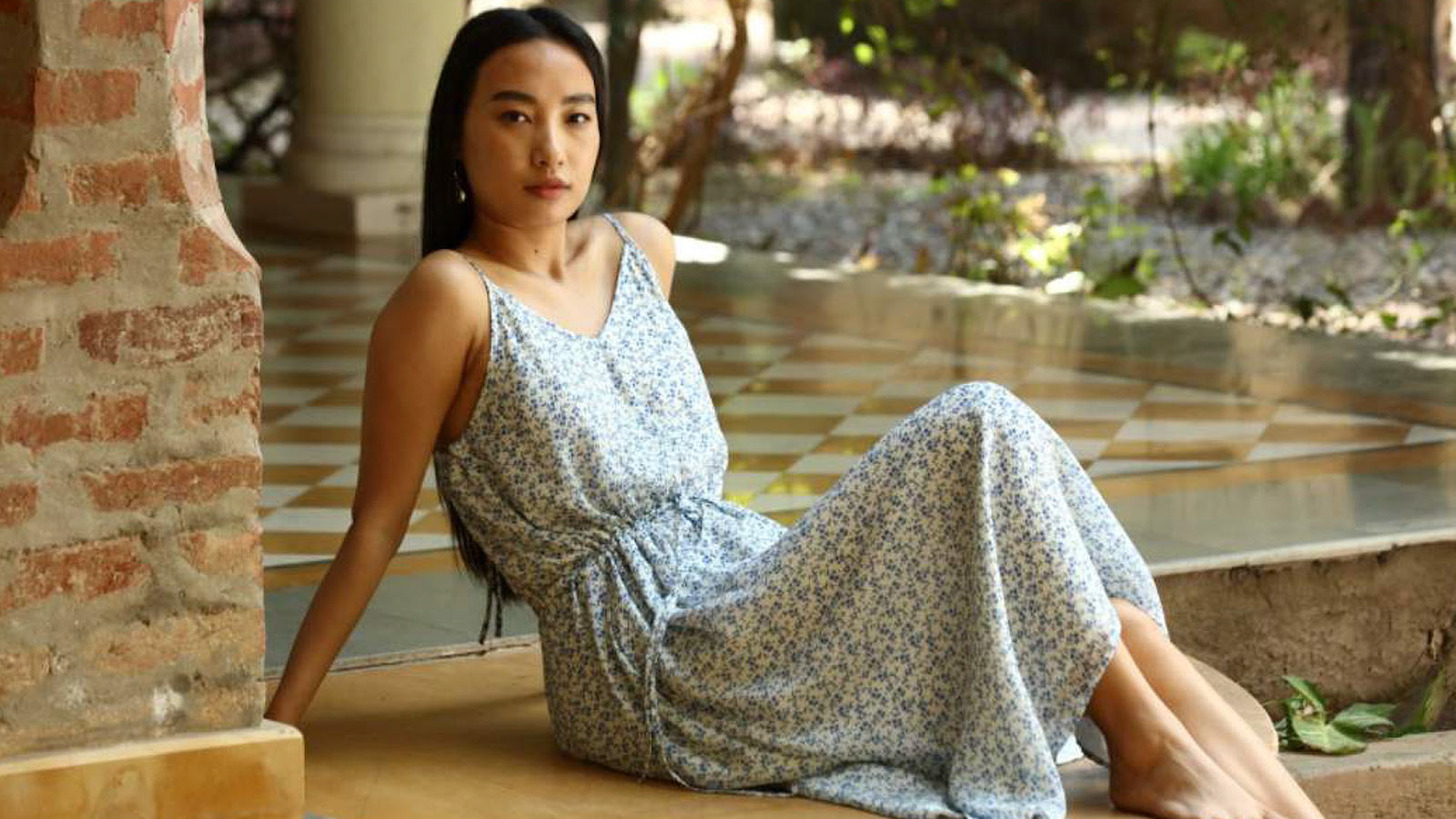 Bursting with the joy of the summer sun, Reistor's latest drop urges you to explore unknown lands and while frolicking under the stars. The selection features tops, rompers, dresses and more in eco-friendly dyed sustainable fabrics and packed in eco-friendly packaging. This includes the Forget Me Not series in a print reminiscent of the rains and A Summer Situation, perfect to wear to a sundowner.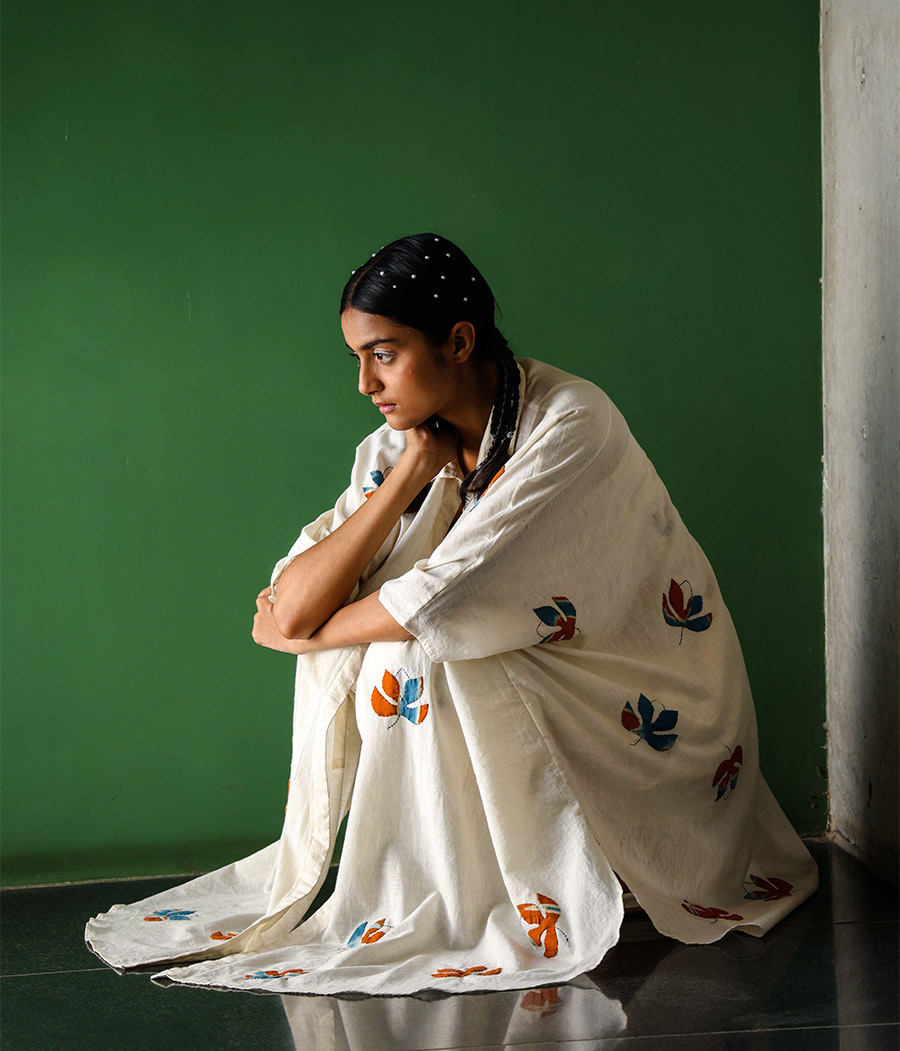 Escape the summer heat with Adheera's summer update made from breathable handwoven khadi and lightweight organic cotton. The timeless clothes feature delicate Kantha embroidery and applique work, upcycled from leftover fabric scraps. Pick the Yozy Dress in white handwoven khadi with a pin pleated bodice and delicate applique flowers scattered over, or the Crimson Bliss co-ord set with a drapey top and slouchy pants peppered with red applique work.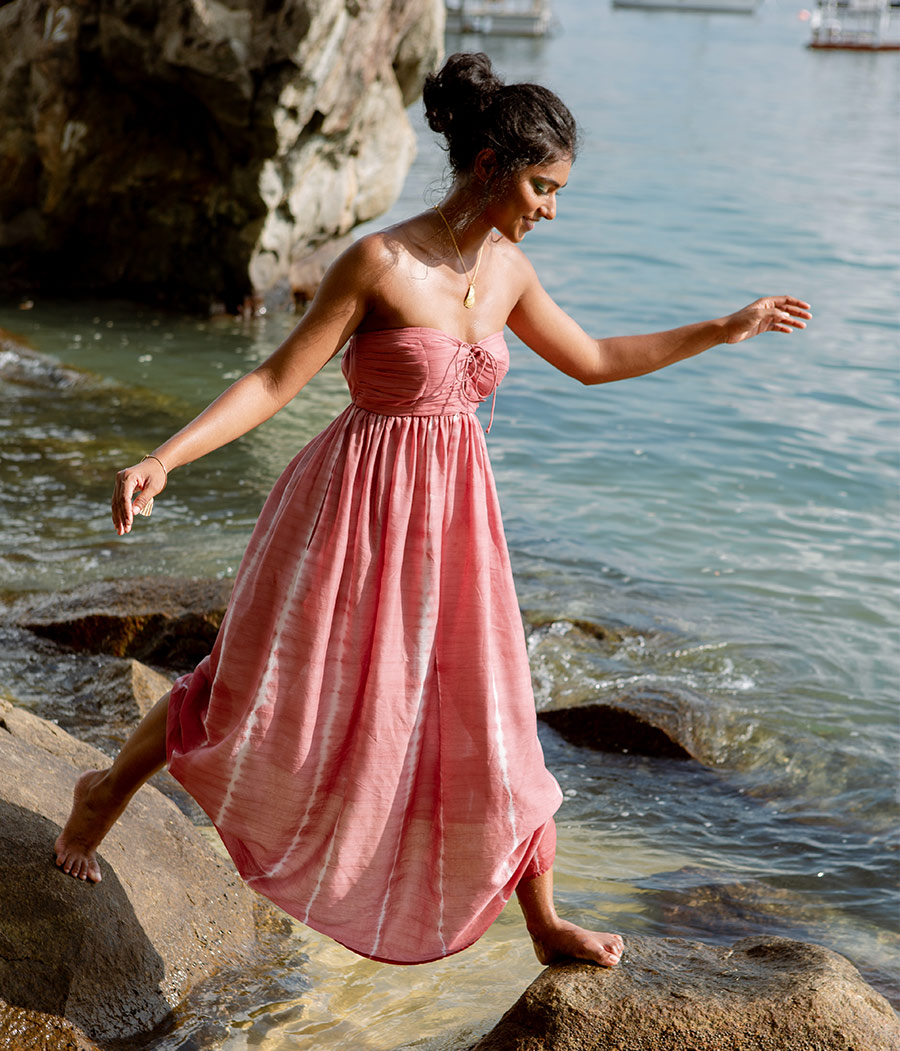 Celebrate a fishy summer with Sui. The ocean has played a constant muse to the slow fashion label since even before it began its journey. Their seasonal drop Ocean Tide dives in the deep blue, bringing a splash to your summer wardrobe. Swarms of jellyfish, colonies of corals, bobbing sea horses, shoals of flying fish and inquisitive tortoises embellish the clothes. The marine motif is hand-block printed onto sustainable fabric using azo-free dyes. 
A sister brand to Johargram, the Jharkhand-based Khadiwala Designer is bringing the age-old fabric in a modern avatar to Gen-Z. This expressive label reinvents the humble, hand-woven fabric that was the face of resistance into fluid streetwear. The latest collection Ambar highlights khadi's immense potential. The collection includes comfy dhoti trousers, a quirky khadi maala, a reinvention of the quintessential Nehru topi and utility vest and khadi bucket caps, all spindled on the modern-day avatar of the Gandhi charkha.
Photo: Khadiwala Designer; Respective brands