Dubai Bling, the 2022 Netflix reality TV series, had most of us picturing the city as a land meant only for millionaires. It started with the opening episode titled, 'Habibi, Welcome to Dubai', and chronicled the daily 'glamourous' lives of a bunch of plutocrats, but the city isn't just about that. The series depicts lavish parties and jaw-dropping luxury fashion as the norm. What it doesn't show is how, in real life, Dubai is a complex knot of the old and the new, which most people are not privy to.  
To the casual observer, Dubai is basking in the global attention engendered by its insanely popular Burj Khalifa. From Tom Cruise ascending the Burj Khalifa in Mission: Impossible — Ghost Protocol to Akshay Kumar grooving on 'Jee karda dila doon tainu Burj Khalifa', the tallest building in the world has given enough reasons to tourists to flock there. There's perhaps no city as glittering as Dubai, and while the Burj Khalifa and Palm Jumeirah rightfully dominate every Dubai itinerary, the city is much more than that. Beneath the grandeur of Dubai, there's another side that can be savoured through its performing arts, futuristic ideologies, and coffee culture.  
On your next Dubai trip, unlock some of the city's diversity that allows you to gain a deeper understanding of the destination, its people, and its culture.  
1. Coffee Museum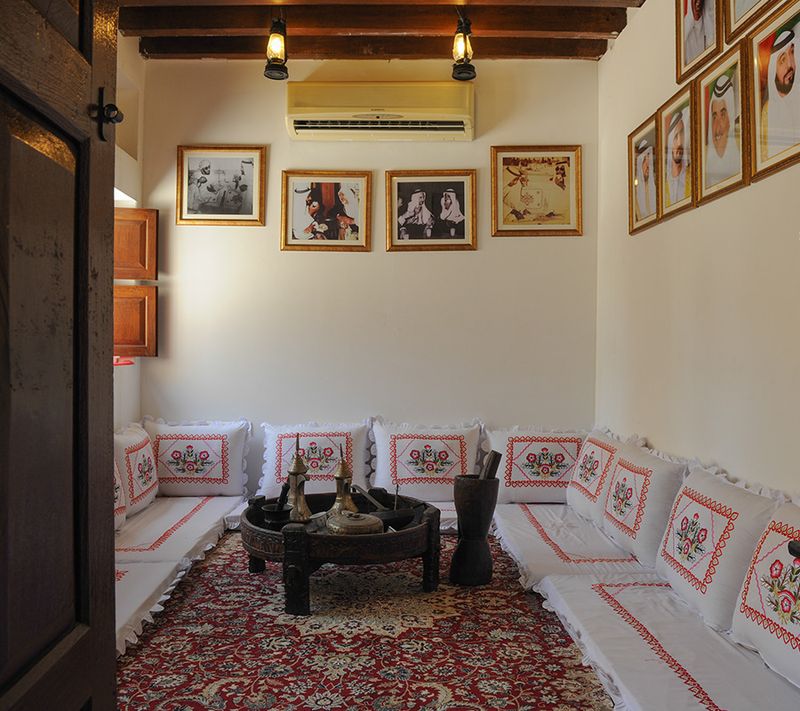 For Emiratis, welcoming guests with coffee is a way of life, and there isn't a better way for coffee enthusiasts to start their day in Dubai. Located in the historic Al Fahidi District, the Emirati house-turned-museum is replete with all things coffee. Helmed by coffee merchant and collector, Khalid Al Mulla, the museum has 500 antiques on display, such as coffee grinders from the First World War, 300-year-old Ethiopian clay coffee pots 'jabena', primitive brewing pots from Yemen and Egypt, and dallahs (ancient metal coffee pots) that were used by Bedouins. However, the highlight of the two-storeyed museum is the Emirati-style majlis, a sitting room for gatherings and socialising. Apart from Arabic coffee, you can also try a cup of Ethiopian coffee freshly brewed by an Ethiopian lady or you can head to the brew bar to try some of their specialty coffees.  
Where: Historical Neighbourhood, Bastakiya, Villa 44 - Al Hisn St, Al Fahidi, Dubai
2. La Perle by Dragone
Created by Franco Dragone, La Perle is UAE's first permanent live 1,300-seater water-based show located inside the V Hotel at Al Habtoor City. Performed by 65 artists from 23 countries, it's a dynamic blend of aerobic and aquatic aerobatics packed with visual trickery and state-of-the-art technology. The 90-minute show enacted by dancers, circus performers, and motorcyclists narrates the story of UAE's pearl diving history, a magical fairytale story that leaves you asking for more. Having said that, the magic lies in the 8-meter-deep water stage cum pool that holds about two million litres of water. To watch the artists appear and disappear from the pool in the blink of an eye accompanied by some death-defying high-flying dives is a visual spectacle that creates a sense of wonder and awe. The precision, timing, and coordination between the artists will make your jaw drop. Did we mention, the giant mashrabiya-inspired doors suspended from the ceiling that weave magic on the stage? Add artificial rainfall, diving and aerial feats with surreal lighting backed by 180 surround-sound speakers to that.
Where: Al Habtoor City - 260 Sheikh Zayed Rd - Dubai  
3. Museum Of The Future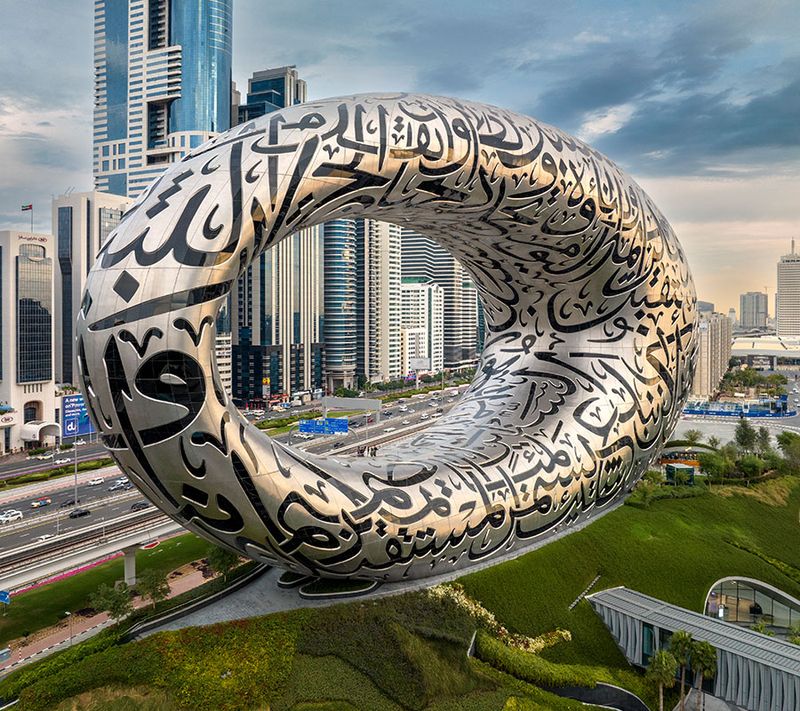 Whether you are into technology or not, visit the Museum of the Future regardless. Founded by the Dubai Future Foundation, the museum takes you on a journey to 2071 and gives you a sneak peek into how the world can be shaped better with advanced technology and allows you to explore endless possibilities in the future. The giant oval-shaped structure, made of steel and glass, is a canvas of quotes by HH Sheikh Mohammed Bin Rashid Al Maktoum, Vice President and Prime Minister of the UAE, and inscribed by Emirati artist Mattar bin Lahej. As you enter, a world of artificial intelligence and augmented reality, where you can experience life on a space station, awaits you. It also exhibits enhanced resolutions for climate change, wellness, and spirituality along with healing spaces and sensory rooms.  
Where: 67CP+H4Q, Sheikh Zayed Rd, Trade Centre, Trade Centre 2, Dubai
4. Theatre of Digital Art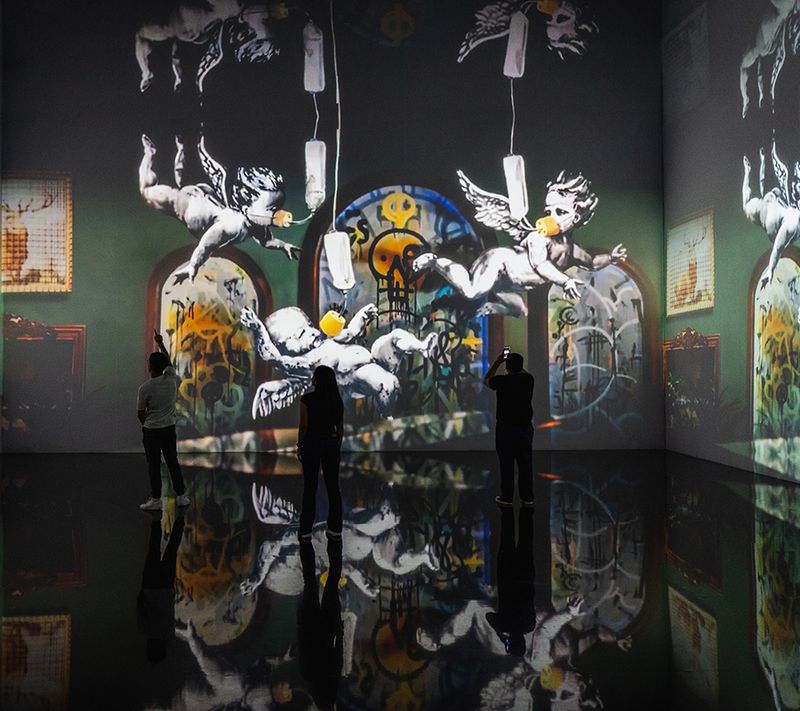 ToDA opened its doors for art aficionados in 2019 inside Souk Madinat Jumeirah, a traditional Middle Eastern-style bazaar. From classic masterpieces to non-fungible token (NFT) art that include digital drawings, paintings, music and films, it's about appreciating art in all of its manifestations and offering art enthusiasts an authentic 360-degree experience. Here, you can witness some of the world's most renowned artists via digital shows accompanied by stunning music, visual effects and surround sound. During my recent visit, I was privileged to witness British street artist, Banksy's striking artwork and slogans escorted with compelling music and visual effects that make one reflect upon the salient issues. Banksy's art often seeks to challenge societal norms, encourage dialogue, and provoke emotions. The ambiguity of his identity and the ephemeral nature of his work further contribute to the allure and impact of his creations. Another interesting ongoing educative digital show, which one can't and should not miss, is discovering Japan through the eyes of renowned Dutch painter, Vincent Van Gogh. It's on till September 30, 2023.  
Where: King Salman Bin Abdulaziz Al Saud St, Al Sufouh 1, Dubai
5. Mirzam Chocolate Makers  
Mirzam has been carving out their identity since 2016 with single-origin cocoa beans sourced from Vietnam, India, Indonesia, Madagascar, and Papua New Guinea. Acing the bean-to-bar concept, all their bars are roasted in a controlled environment and hand wrapped. Some of their best award-winning bars are caramelised Aseeda white chocolate, single-origin India 65% dark chocolate, and 52% dark milk chocolate with sea salt which are smooth, luxurious and decadent. Not just that, they also conduct several workshops by skilled craft chocolate makers who take you through the bean-to-bar process and also let you design your own chocolate bar. You can also enrol yourself for their chocolate factory tour and tasting of five of their decadent single-origin chocolate bars. They also have a chocolate and coffee pairing workshop that allows you to explore a wide range of independently complex but interesting flavours. This includes three bites of their signature chocolates, and single drip V60 coffees from El Salvador, Brazil and Ethiopia.  
Where: Al Ghurair Warehouse complex, 4th St, Al Quoz 3, Dubai
6. 3D Blacklight Minigolf  
Imagine playing golf in a desert or underwater. Can you? You can't, right? Well, Dubai's latest 3D Blacklight Minigolf won't let you dismiss it as a fantasy. With an engaging twist on the traditional mini-golf by incorporating 3D visuals and glow-in-the-dark elements among the larger-than-life fluorescent images of desert, intergalactic, and underwater scenes, it not only helps you escape the scorching heat but also transports you to a fantasy landscape. Step into an extraordinary 18-hole mini-golf adventure perfectly tailored for both seasoned mini-golf enthusiasts and newcomers. The best part? The entire experience takes place within a comfortably cool, air-conditioned venue with captivating realms hand-painted by the world's most skilled 3D artists.  
Where: Plaza Level, Bahar 4 JBR, The Walk, Jumeirah Beach Residence, Dubai 
---
Photo: Dubai Economy and Tourism