Sun, sand and beaches.
The coastal State of Goa is often described using the aforementioned adjectives or as a party destination. Lately, however, people are slowly gravitating towards the lesser known, unspoiled (comparatively) parts of Goa. Nature lovers have a variety of options to choose from to get their fix. The backwaters are for spotting crocodiles. The water bodies are ideal for kayaking, and stand-up paddle boarding. Hiking and trekking reveal unexplored landscapes and gorgeous views. A boat trip in the open seas could sometimes end with a dolphin spotting. Mollem National Park is a peek into the rich biodiversity of Goa.
Seek and you shall find Goa's greenery and the natural beauty that makes it special. Here are some ways of exploring green Goa.
Discover salt pans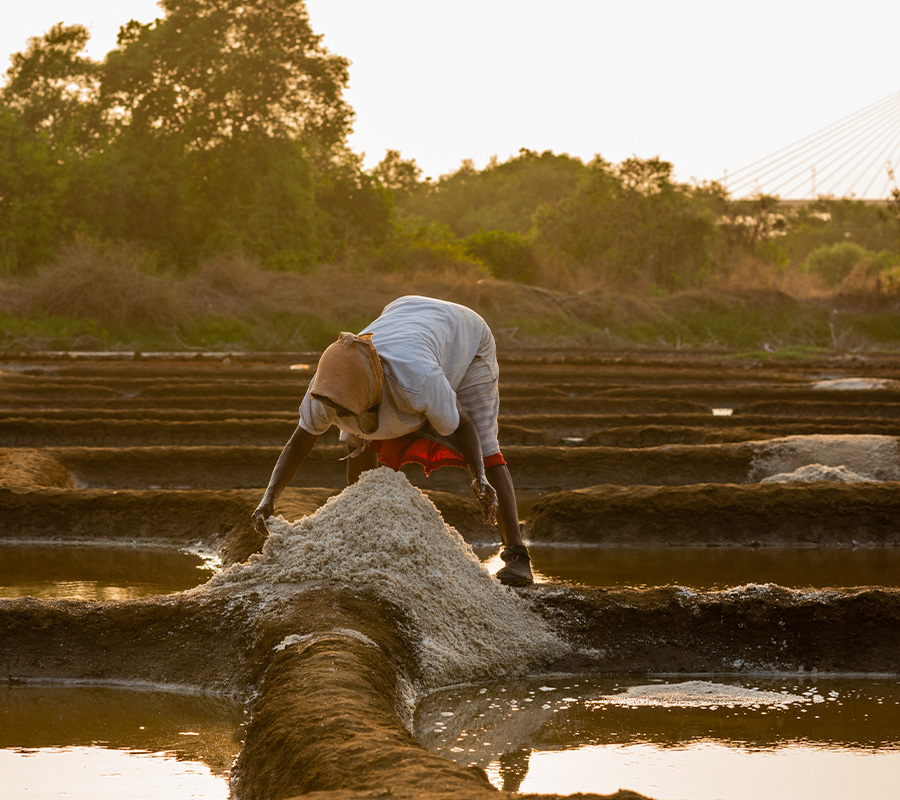 Once upon a time, iodised salt wasn't part of the Goan kitchen cabinet. Instead, there was gaunthi mitt (local salt), sourced from salt pans across the State, picked up in sacks, and stored for the rest of the year. This salt was used to marinate meats, help dry fish, and to add flavour to Goan cooking. Today, few of these salt pans exist. A visit to these surviving mitache agor is a glimpse of history and an introduction to the khazan system of estuarine agricultural farming. Khazan was reclaimed wetlands, anchored by mangrove forests, and consisting of a system of sluice gates and dykes. The salt pans would hold sea water from the rivers, which would crystallise by the end of summer. A visit to these salt pans is a chance to see sustainable farming and how man and nature coexisted peacefully in the olden days.
Details: Architect Tallulah D'Silva conducts walks with local tour groups. 
Learn about medicinal plants
Did you know that there's a grass called durva, commonly found by the roadside, whose juice cools down the stomach? Or that the aromatic shrub, lingud, is a painkiller and has anti-inflammatory properties. Fascinatingly, many of the plants and trees we pass by daily have many medicinal properties that we are unaware of. Get a closer look at some of these medicinal plants and trees at Goa's plateaus, wildlife sanctuaries and village jungles.
Details: Ayurvedic doctor Maryanne Lobo conducts plant walks.
Go fishing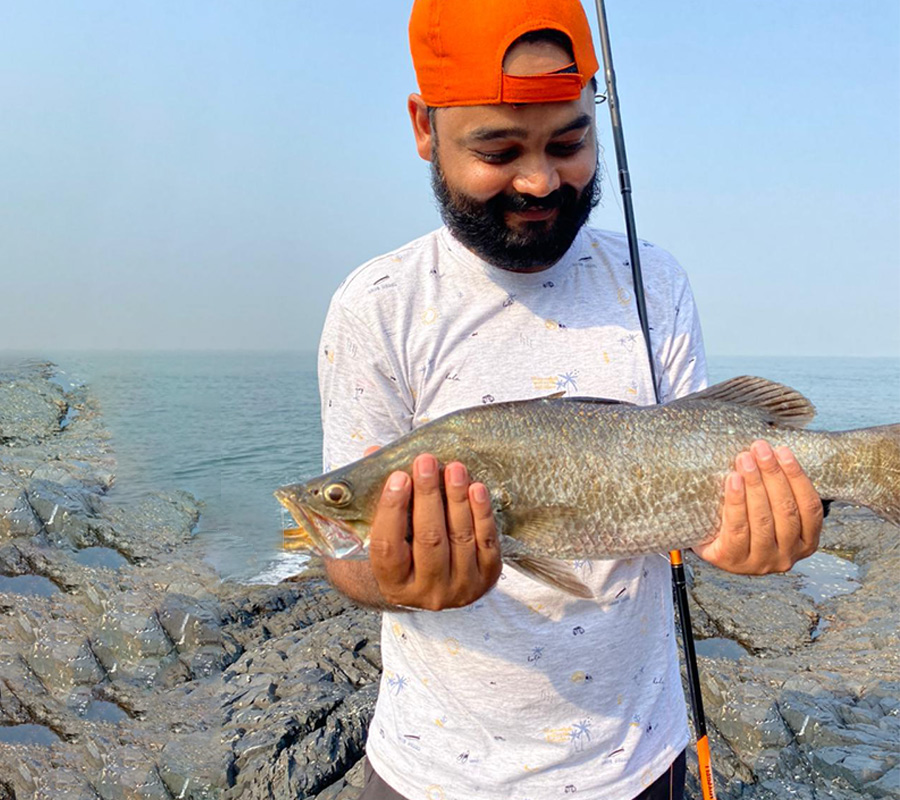 Fish, as we know it, is beloved in Goa. It's a staple part of diets and there's a charm in eating a fresh fish thali. During the year, especially in the monsoon, you will find people gathered by the manos, small lakes and rivers, with their fishing rods out. Go during the evening, and the fresh catch will be in baskets, sometimes for sale. Angling in Goa is a good way of learning about Goa's water bodies and get an introduction to the different, seasonal fish found in her waters. And, if you don't know how to fish, go with a local.
Details: Learn fishing with Samuel Almeida or That Goan Friend. 
Take a mud bath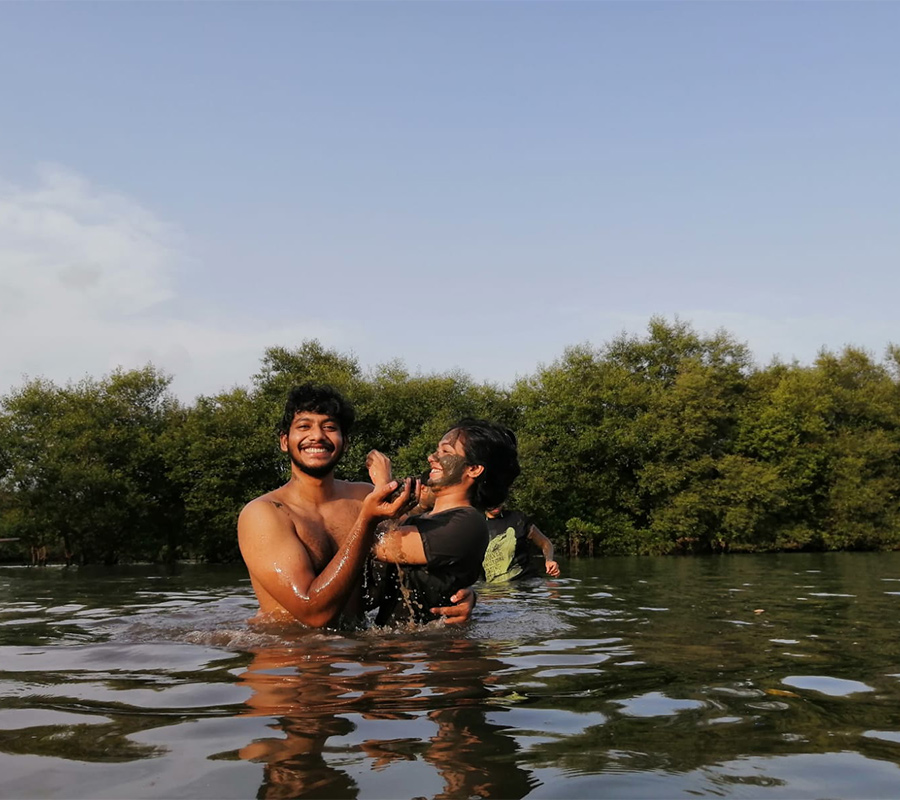 Mud baths have been a therapeutic resource before spas took over and commercialised them. If research is to be believed, the benefits of mud baths are many: they exfoliate the skin, draw out impurities, help eliminate toxic substances in the body, cool it down, relieve stress, and more. In olden-day Goa, old women would go to beaches to dip themselves in saltwater of walk on muddy bundhs to find relief from body pain and joint pain. Mud baths are now popular again. There's a thrill to sinking your body into the cold, wet mud, and allowing it to work its magic on you. It allows you to feel once with the earth.
Details: Soul Travelling conducts a Mud bathing Experience at Chorão. 
Explore village backyards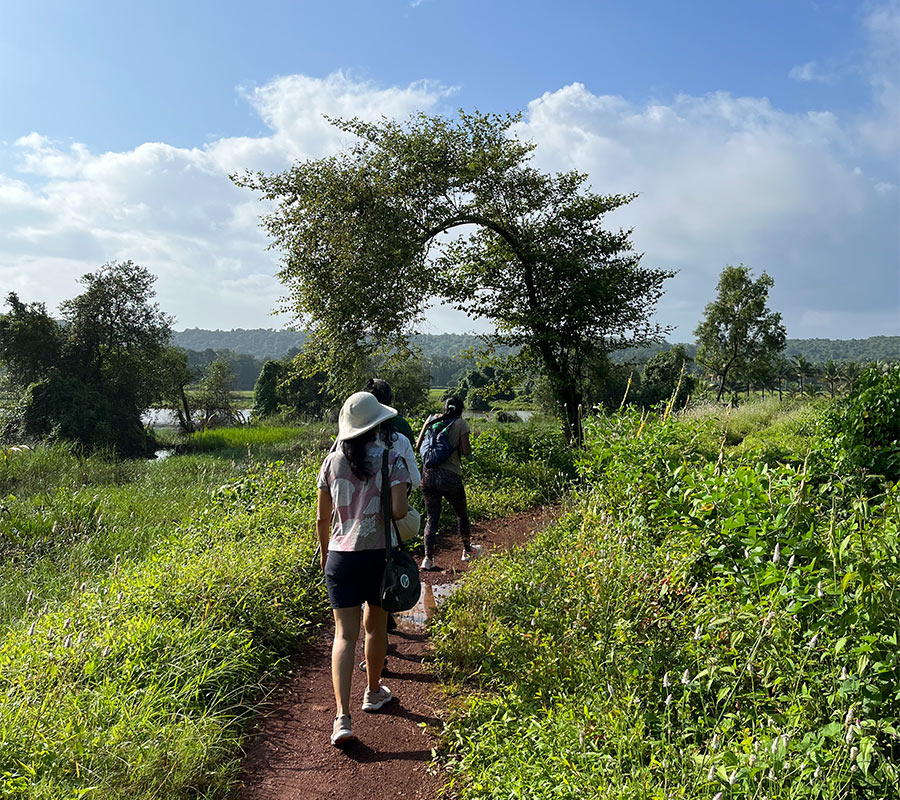 Goa's villages (at least those not destroyed by gentrification and development) are beautiful. Walking through them reveals a way of life that's still practiced in parts of the state and showcases how man and nature co-existed in harmony. Go beyond the houses and these villages that are home to a variety of eco-systems: from mangroves and khazan land to forests and waterfalls. Depending on the season, the biodiversity — birds, butterflies, insects, plants, etc — changes. Go for a long walk, by yourself or guided, and carry a picnic basket along so you can stop at a nice viewpoint or in a shaded area.
Details: Pooja Rani and Bipin Bhonsale of Khoj-aao! Adventures conduct backyard trails across villages in North Goa. 
Spot some birds
Goa's state bird is the flame-throated bulbul, a beautiful creature with yellow undersides, white irises and a black head. The bird is one of over 400 species found in Goa; some of which are endemic to the region. From hornbills to parakeets, and sunbirds to minivets, there's birds to be found in coastal areas, grasslands, plateaus, wetland and mangroves. The preferred places for birdwatching are Dr Salim Ali Bird Sanctuary in Chorao, Bhagwan Mahavir Wildlife Sanctuary, Cotigao Wildlife Sanctuary, and Carambolim Lake.
Details: Avocet and Peregrine conduct birdwatching tours across Goa. 
Disclaimer: It is advisable to go with guides wherever possible, and keep the place clean. 
Photo: Shutterstock; Joanna Lobo