"You're driving a tuk-tuk?"
"Did you know how to, or did you learn here?"
"Are you liking it?"
I rented a tuk-tuk to explore this country, and it was a magical, one-of-a-kind experience. And when a girl drives a tuk-tuk in Sri Lanka all by herself, people notice!
Tuktuks are a very local way of travelling in Sri Lanka. They are also a huge part of the livelihood—many families have one, and travellers like us can also hire one to travel between cities. It's a fun way to travel because the roads and views in Sri Lanka are gorgeous.
I love flexibility and independence when I travel, and I'm also a sucker for local experiences. When I found out you could actually rent a self-drive tuk-tuk in Sri Lanka, I was so excited!
This was my second visit to the country. The first time, I had spent a month and gone all around—from Sigiriya and Trincomalee in the North, Kandy, Ella and Nuwara Eliya in the Central Province, and along the south coast from Arugam Bay to Hikkaduwa.
This time, as a certified diver who wanted to spend more time by and under the water, I decided to spend a slow two weeks exploring the magnificent southern coastline in a tuk-tuk.
I got mine from a local company called Tuktuk Rental which works with local families to help them earn extra income by renting out their tuk-tuks. They helped me procure a locally-approved license and gave me an hour's training when I landed—so I was ready to get going the same day! I named my tuk-tuk Pippin, and we were together for two whole weeks.
The local experience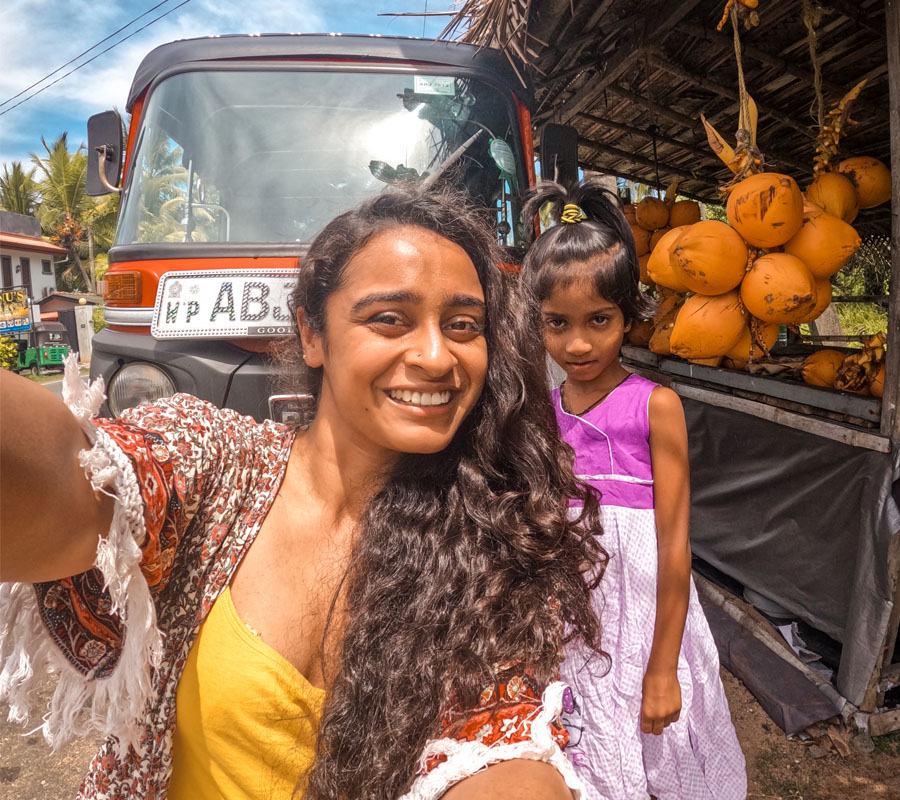 To be honest, the first couple of days of driving took getting used to because I've only ever driven a car, and a tuk-tuk is slightly different in terms of judgment and controls—but by day 3, I got the hang of it and was easily zipping around.
The beauty of the coastal road hit me when I left Colombo. It's well-maintained and drivers follow road rules. Coconut trees line the road, and vendors sell coconut water every 500 metres or so. I stopped for coconut water and chatted with Rushaan, the stand's owner, and her little daughter, Sanoli. They were both pleasantly surprised by this random tourist lady driving a tuk-tuk and giggling over a tender coconut!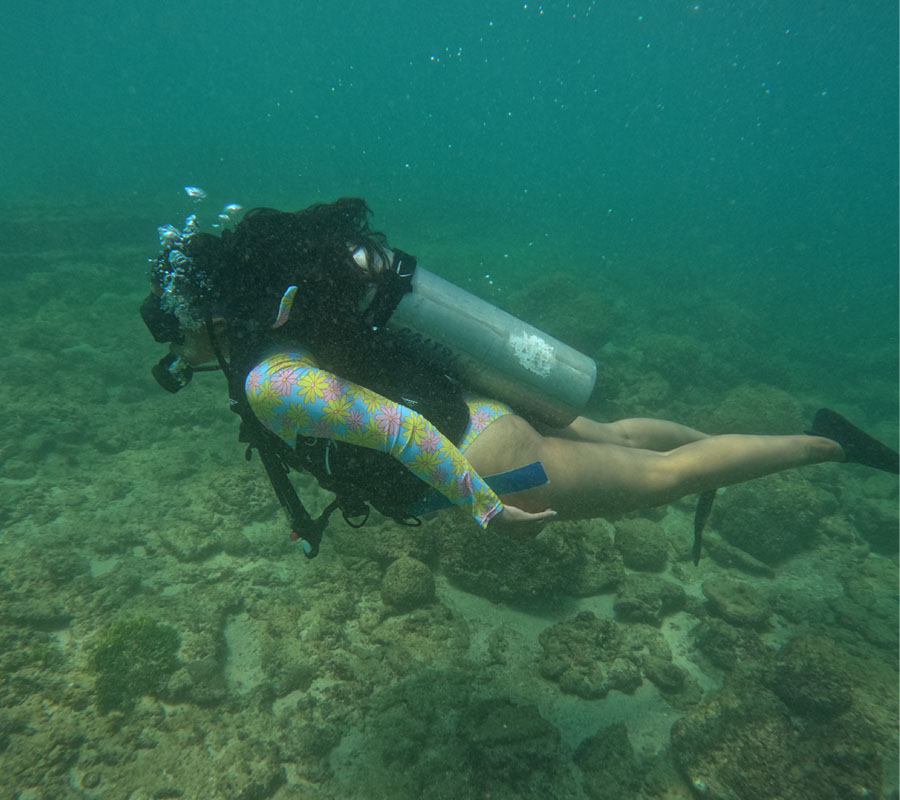 My first stop was Hikkaduwa, a lovely beach town. I spent a couple of days diving and discovering the underwater world here, and it is absolutely worth seeing. If not diving, one can also rent out a mask and snorkel and explore the Hikkaduwa coral reef, which has tons of marine life and is super colourful!
Driving Pippin along the coast became a lot more fun from here because most of the southern towns I wanted to visit are very close to each other and are right by the beach! So it's scenic and relaxed, and driving from Hikkaduwa to Unawatuna to Mirissa was a breeze (pun unintended).
I went diving in Unawatuna as well, and I found the water here calmer than Hikka's. The wreck sites were a treat to explore. I went snorkelling and saw turtles too! Turtles pop up along the sandy stretch of Dalawella Beach, and I saw two or three poke their heads above water when I went to the beach swing at Dream Cabanas.
There are plenty of turtle hatcheries along the coast, especially in Koggala, that take in unhatched eggs, keep them safe in little burrows in the sand, and release the newborn turtles into the ocean once they're old enough. These hatcheries also make for a second home for injured turtles—they nurse them back to life and set them free again.
Exploring Galle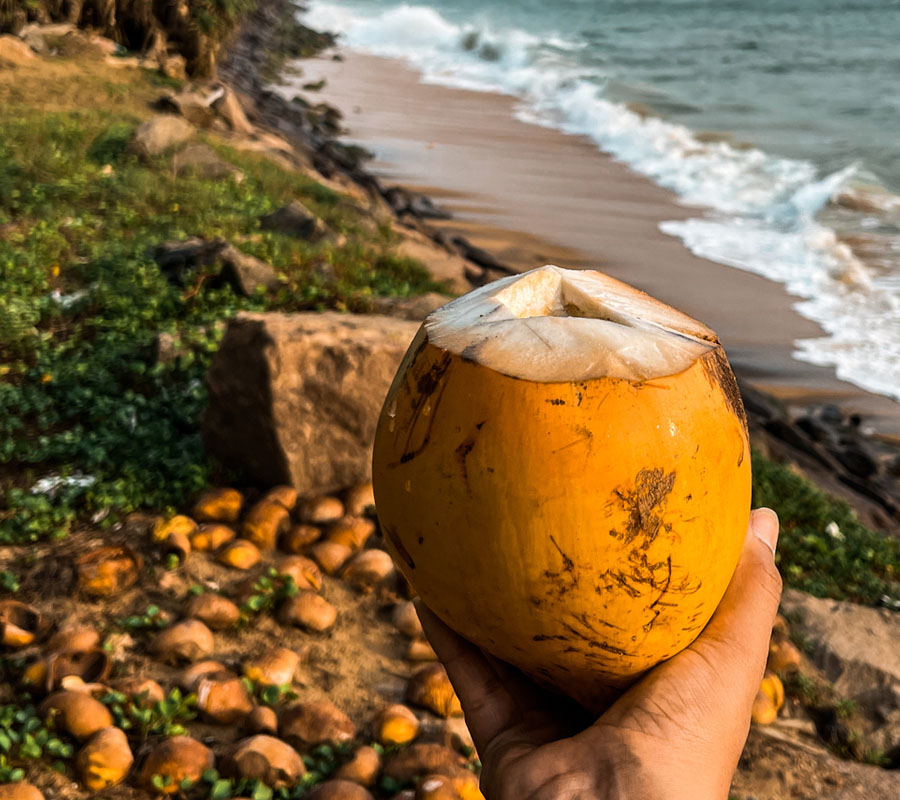 Pippin and I went to Galle and spent half a day exploring the old fort area. The famous lighthouse has a fascinating history, and the fort ramparts are a great spot to view the sunset. There are shops selling traditional handicrafts here, like woodworking and embroidery, and also gemstones, which is another thing Sri Lanka is famous for.
Mirissa and Weligama are relaxed destinations with waves that are perfect for surfing. They're very close to each other and are great spots to take a lesson or even just rent out a surfboard. There are also many cosy cafés serving smoothie bowls and coffee and gelato. It can get pretty hot during the day, so these spots come as a welcome respite.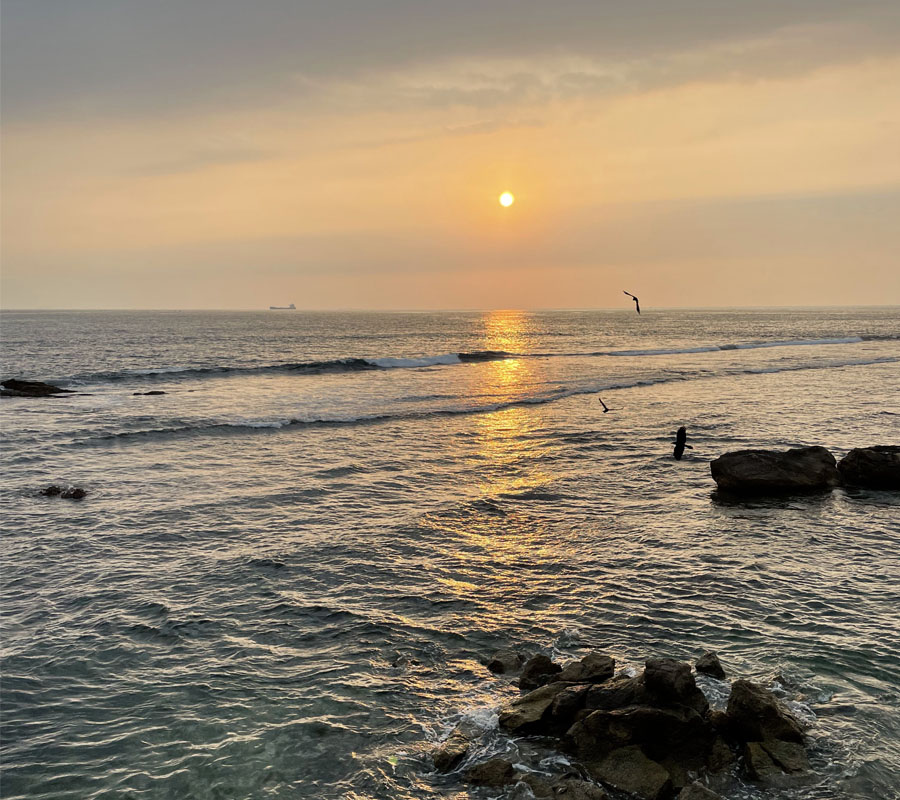 I'll never forget the sunsets I saw in Lanka. The ramparts of Galle Fort, Parrot Rock in Mirissa, Hikka beach and the infinity pool at Hotel Closenberg in Unawatuna are incredible spots to see the sunset and made for a magical experience every single time.
I realised when driving the tuk-tuk that the locals are more inclined to let you in on secrets—I found really nice places for local food. The vendors in the area were more than happy to watch over Pippin for me while I ate. Leaving Pippin under the care of local vendors and stores felt safe. I always bought something from them, and I found these families very kind and helpful.
Growing pains
Of course, it wasn't always rosy. One morning in Unawatuna, I completed Pippin's daily checks, but it just wouldn't respond when I turned the ignition. I asked my homestay owner to help me out and got Tuktuk Rental on the line. They spoke to each other, brought in a mechanic, helped identify the problem and fixed Pippin up nicely within an hour.
Then there was the time it stalled on a slope, and I had to put the handbrake down to ease it back into neutral, and Pippin rolled backward almost onto the main road till a local came running to help me stop it.
And then there are the bus drivers, who EVERYONE will warn you against.
The good part, though, is that there is ALWAYS someone to help. The rental company was always a call away. The people around are more than willing to lend a hand. It was never just Pippin and me; there was always help around.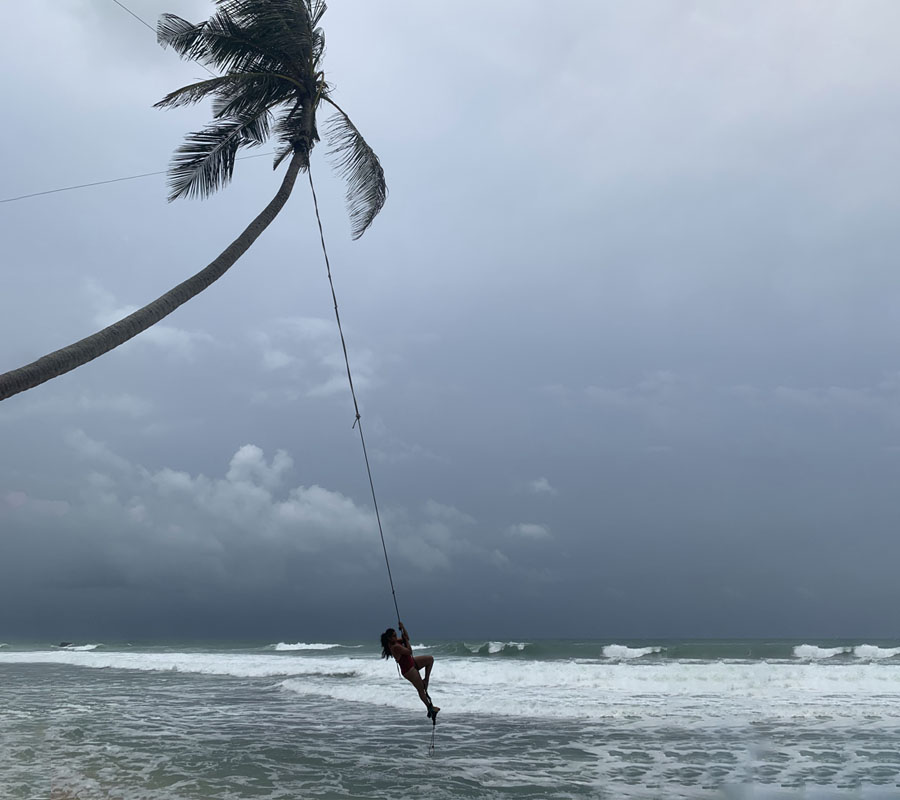 Which is why I'd do this again. Next time, I'll go back to Sri Lanka and drive through the Central Province, stopping to gaze at the rolling tea plantations. Or I'll head north and then make my way down along the East Coast, from Trincomalee to Passikuda to Arugam Bay, and spend time diving on that side. Pippin and I have plenty of adventures to go on, so even though saying goodbye was hard, it's only temporary. Sri Lanka is stunning, and seeing it in a tuk-tuk is a priceless experience.
Photo: Preethi Parthasarathy