Dharamshala, also known as Dharamsala, is located in the Kangra district in Himachal Pradesh. Mcleodganj, which is located near Dharamsala, is the abode of Dalai Lama. 
It is the best place to learn, understand and practice Buddhism and Tibetan culture. If you are looking to eat delicious food in McLeodganj, here is a list of cafes that you must visit. 
Major tourist attractions in Dharamshala include the Tibet Museum, Dal Lake, St.John in the Wilderness, the local shopping markets and so much more. Nearby to Dharamshala are some beautiful towns that you must visit to explore its beauty!
Since it has innumerable, beautiful deodar trees, camping and trekking are very common here and hence it is also considered one of the best camping spots in India.
Best camping spots in Dharamshala that you must save
1. Camp Lungta
This camp is located at the foothills of the snowy range of Dhauladhar and is considered a luxury camping destination, making it perfect for family and friends. It is surrounded by mountains, valleys, jungles and rivers. Camp Lungta houses 12 luxury tents that have attached bathrooms and verandahs.
Camp Lungta also has a lawn with a plethora of outdoor play activities. These are customised as per the visitor's request for various get-togethers, weddings and gatherings. If you want to arrange tours of the surrounding places, you can ask the camp staff. Enjoy a barbecue along with other activities namely trekking, cycling, golfing, and even fishing.
Location: Lunta, Kangra District
2. Triund Valley
The Triund trek is a very popular trek. It is in the range of easy to moderate, and hence loved by a lot of adventure freaks. The entire range comprises thick oak and deodar trees along with rhododendron flowers. The Triund Valley offers the most picturesque views of the Himalayas. Post the trek, campers enjoy a beautiful sunrise and can even do stargazing. It is a must-do trek when you visit Dharamshala.
Location: McLeodganj
3. Billing Valley
Billing is a popular destination for paragliding in India. It is known for its panoramic and breathtaking views. One must opt for hiking, in order to see the beauty of the Tibetan culture that the valley is surrounded by. When you choose to camp here, enjoy the bonfire and music in the company of these majestic hills and create memories for a lifetime.
Location: Bir Billing Road, Billing
4. Barot Valley
Barot Valley may not be a very common sightseeing place, but what makes it extra special is its beautiful landscape that is undiscovered and is far from all the hustle and bustle of the usual city life. The views in Barot Valley are breathtaking and there are various activities that one can indulge in. Must-go places in Barot Valley include Rajgundha and Lohardi. They are very picturesque, just like the entire Barot Valley.
Right from trekking to mountain biking, trout fishing and many others, there is just so much you can enjoy here. 
When you are at the Barot Valley, you must camp near the river and under the mountains.
Location: Tehsil Padhar, Near Jogindernagar, Mandi
5. Snow Monk Camp
The Snow Monk Camp is located at the top end of the Salli village, Dharamshala, Himachal Pradesh. It is a popular camping site for family camping, hikes as well as trekking. This campsite offers adventure activities amidst spectacular views of the snow clad mountains in the Khauli valley. Mcleodganj, which is the home of Dalai Lama, is situated just one and a half hours away.
Location: Sali Village, Dharamshala
6. Hill Ventures
Hill Ventures Camping site is located in the quaint village of Dharamshala. There are different adventure activities which you can do here. This campsite has numerous tents with an exhilirating view of the surroundings. The Hill Venture camp tents are well-equipped, cleaned and very well maintained. If you are a fan of campfires, this is the perfect place. You can reach this campsite by public and private mode of transport. You can opt for a two days, one night stay at this campsite.
Location: 32, Ram Nagar, Dharamshala
7. Kareri Adventure Camping
The Kareri Lake Camping site is a paradise for campers who love tranquillity and peace. It is located in a remote village "Kareri" located at a distance of 20 kms from Dharamshala. Campers enjoy breathtaking views of the Dhaula Dhar mountain ranges. The Kareri lake is another sightseeing spot here which is considered as a sacred lake by most of the locals and tribals here.
Location: Rasta Adventure, Naddi
8. Effusion Camping Site
This is a luxurious camping spot in Dharamshala, that houses a garden and private parking space. This camping site also has free wi-fi. The food here is delicious and you get the option of continental cuisine. This camping site in Dharamshala is kid-friendly and also has CCTV installation for safety. 
Location: Mat Mahrehar The Dharamshala, Kangra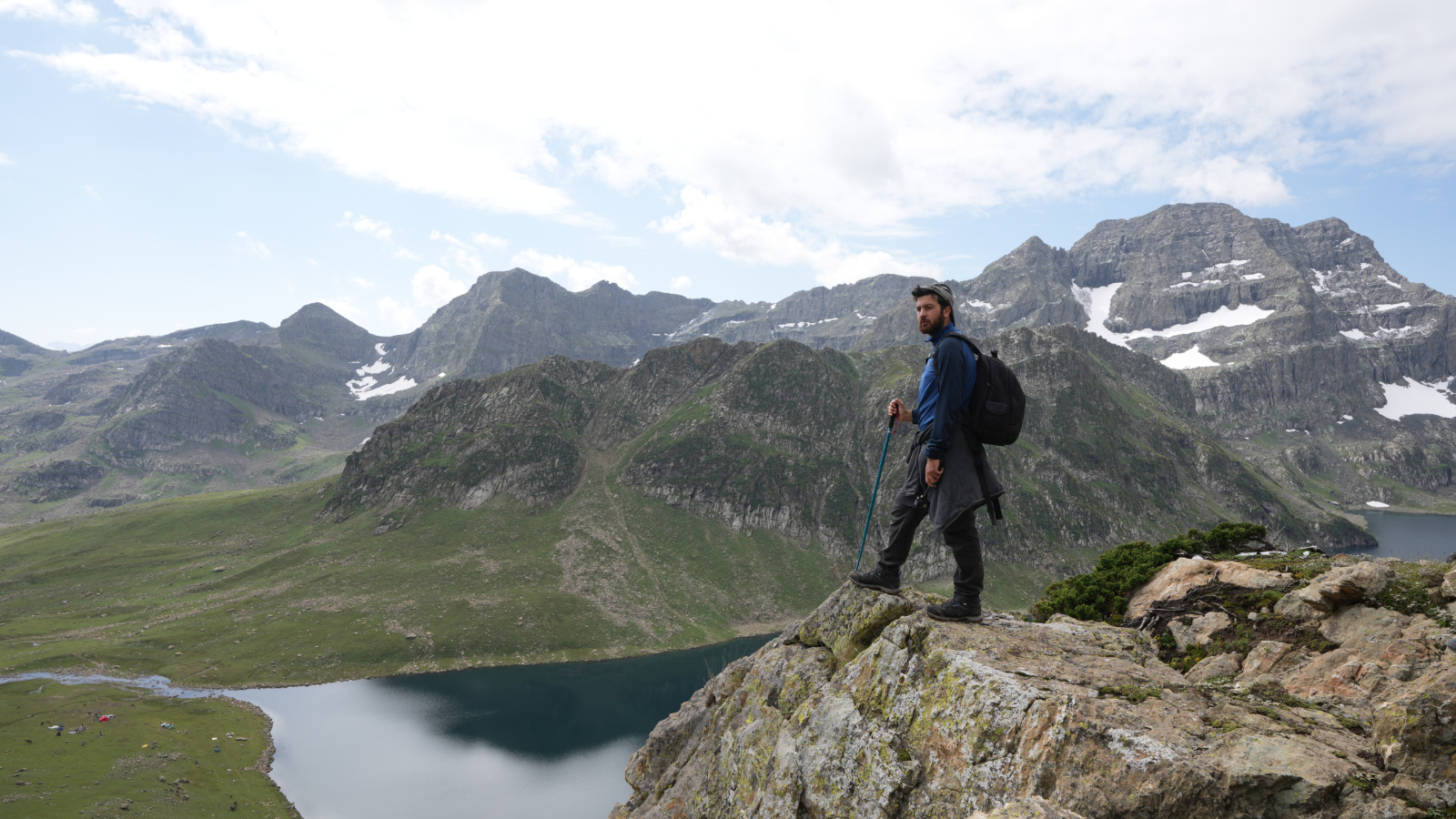 Tips for camping in Dharamshala
If you are planning to visit Dharamshala for camping, here is a list of things that you must keep in mind: 
1. Carry proper, warm winter clothes and a pair of comfortable shoes.
2. Carry your doctor's prescription.
3. Carry food essentials and portable chargers
4. Do not forget to carry your sunscreen, medicines and respective toiletries.
5. Consider a reliable and safe tour operator after thorough research/recommendations from acquaintances.
6. Do not venture outside the camp alone, especially during night time.
Camping in Dharamshala is an experience of a lifetime. Since you are visiting Dharamshala, it will also be fun to stop at a few shopping spots and other beautiful places nearby.
Best time for camping in Dharamshala
Summers: The best time to visit Dharamshala for camping is during the summer season which starts in February and ends in June. This is also the best time to enjoy outdoor activities too.
Monsoon: Monsoon season in Dharamshala starts in July and lasts till September. However, there are very limited activities that you can do at this time. Camping is not ideal too.
Winter: The winter season in Dharamshala starts in October and lasts till March, during which there is a chilly and snowy climate. The temperature in fact drops to zero degrees in January. Camping during this time may be fun for some but since temperatures are low, there are high chances that one may not enjoy the most of it.
Photo: Shutterstock