A small town oozing with beautiful hills and mesmerising lakes, Dharamshala is nestled at an altitude of about 1,750 metres in Himachal Pradesh. It is among the best serene destinations, apt for a quick weekend getaway with family and friends or a solo trip. You can stroll through Tsuglagkhang Complex and experience Tibetan culture. A tour of Kangra Fort, located 22 km away from Dharamshala, will leave you reminiscing about India's royal past. Not just the sightseeing but shopping in Dharamshala is equally thrilling and exciting. One of the best places to stay in Himachal, if you intend to travel to this lovely hill station, you should look into both Dharamshala market and McLeodganj market.
1. Kotwali Bazaar
It is located within the Dharamshala main market, where you can purchase woollen clothes and Tibetan trinkets. You will find small shops selling exquisite shawls, sweaters, cardigans and more around the market. You can buy items from the Tibetan heritage stores in the market, including Buddhas made of stone, crystal and wood, at affordable rates. You can also find restaurants and roadside vendors serving Tibetan specialities like momos and thukpas that are a must-have at this popular McLeodganj market. Travellers flock to Kotwali Bazaar not just for the stores but also for the lovely experience.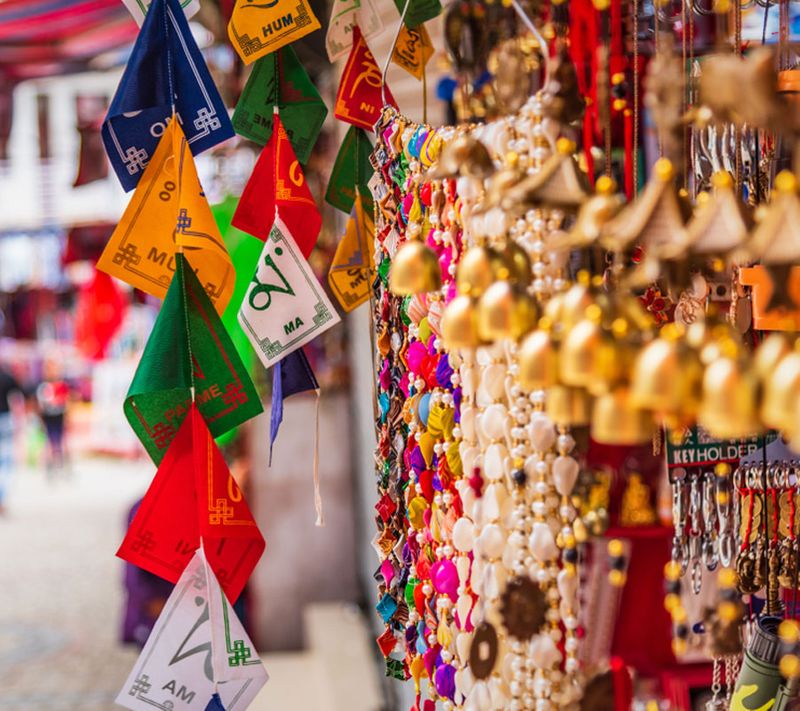 2. Semshook Tibetan Handicrafts
It is the most popular Dharamshala market to get handicraft items like Buddha statues, Thangkas, draperies, rugs and much more to decorate your home or for gifting purposes. All these products are beautifully made and are related to Tibetan culture. Tibetan and Italian designer clothing are some items that are the highlights of this Dharamshala shopping market, and you can get them delivered within two days of your stay. Not only this, Tibetan delicacies are on hand throughout the day here to keep sugar levels and spirits high while shopping in Dharamshala.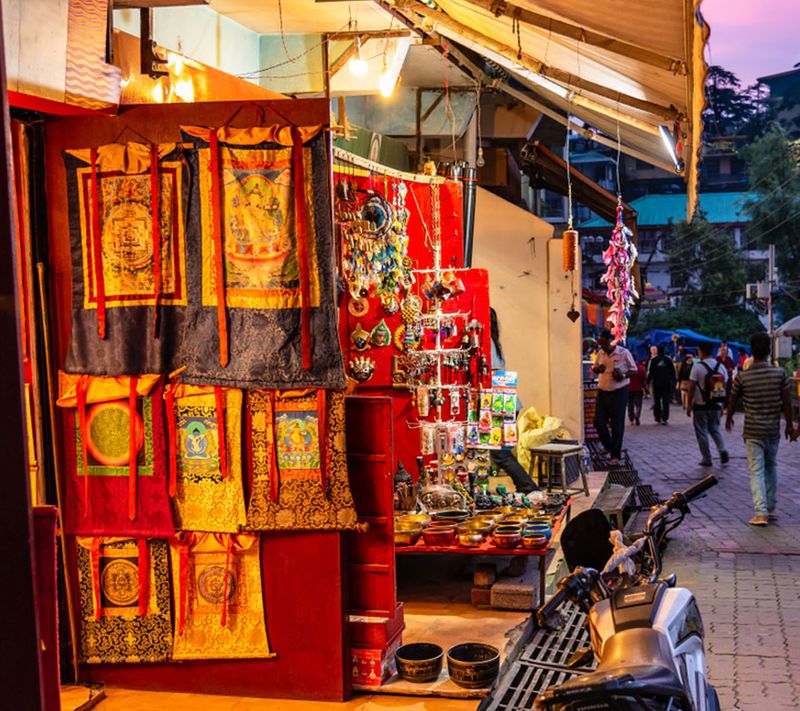 AlsoRead0
3. Divine Buddha Handicrafts
You might not know this, but Buddhism heavily influences Dharamshala, as many Buddhists reside there. So, it comes as no surprise that there are many Buddhist-related souvenirs available for you to shop. You can find several handmade sculptures of Lord Buddha made of metal, wood, stone beads and even crystal that will astound you. This McLeodganj market is the best stop for budget buys to take home as souvenirs for friends and family.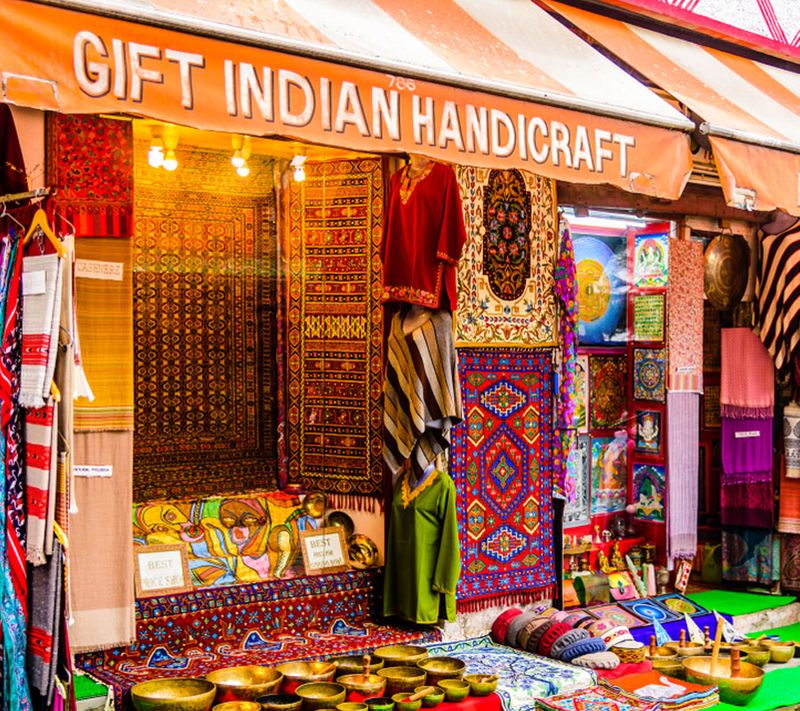 4. Namgyal Book Shop
Are you a book lover? Then this Dharamshala shopping market is for you. Namgyal Book Shop sells books about Tibetan culture. The store even has several Buddhist-related books. You can learn a lot of exciting facts about the daily lives of the locals from this bookstore which would help you enjoy your stay better. You'll find tourists rifling through vintage stalls looking for books on meditation, spirituality and other facets of Buddhism. One thing you should remember while shopping in Dharamshala is that they do not accept cards, so you must carry enough cash.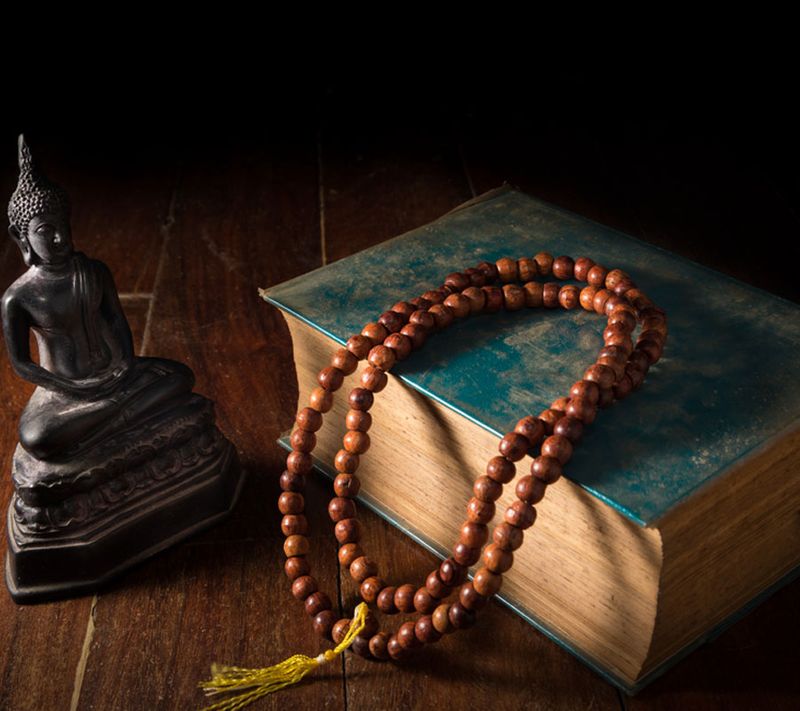 5. Green Shop
Set in the busy heart of Dharamshala, this shop is heaven for organic lovers while shopping in Dharamshala. It is one of the rare shops that sell only organic products. Yes, you heard us right; you can find all types of organic products, from books to cosmetics, sauces to tahini. Not only this, the Green Shop is owned by the Tibetan Welfare office and works to protect the environment. Check out the other shopping places at Mall Road Dharamshala after you visit this store.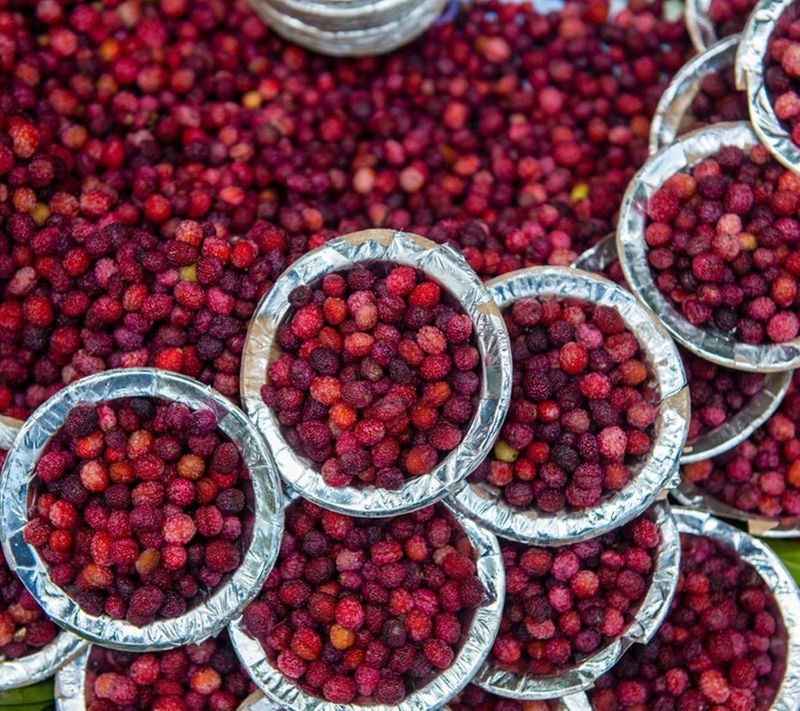 AlsoRead1
6. Jogibara Road Bazaar
You'll find handcrafted bead necklaces and other jewellery pieces with intricate designs shimmering in the morning light at Jogibara Road Bazaar. Early birds will be rewarded with bargains and first dibs on jewellery made of colourful beads, pendants with Tibetan scriptures, and old Italian maps. These artefacts are beautiful, but the dusty offerings here still feel like you've wandered into a Dickens novel.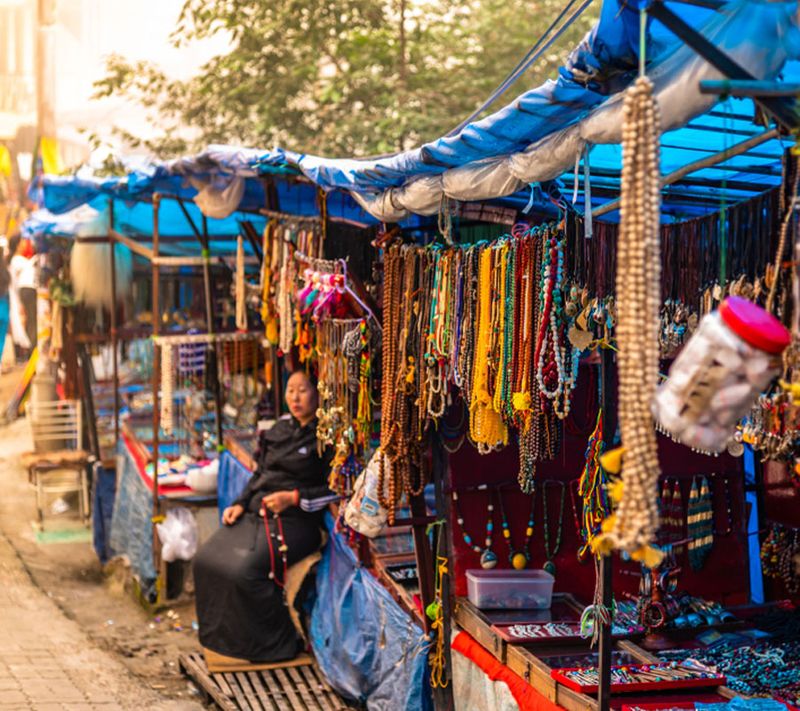 7. Village Boutique
When shopping in McLeodganj, this boutique is hard to miss. It is famous for its singing bowls. Don't know what singing bowls are? It is a bowl that emits a mellow sound when scraped with a wooden stick. The bowl is not only bought for spiritual and meditational purposes all over the world, but it also makes a stunning centrepiece for your drawing room. With its colourful display of wall hangings, books and deities, you'll end up leaving with something.
Warning: A trip to this McLeodganj market will leave your wallet lighter than expected!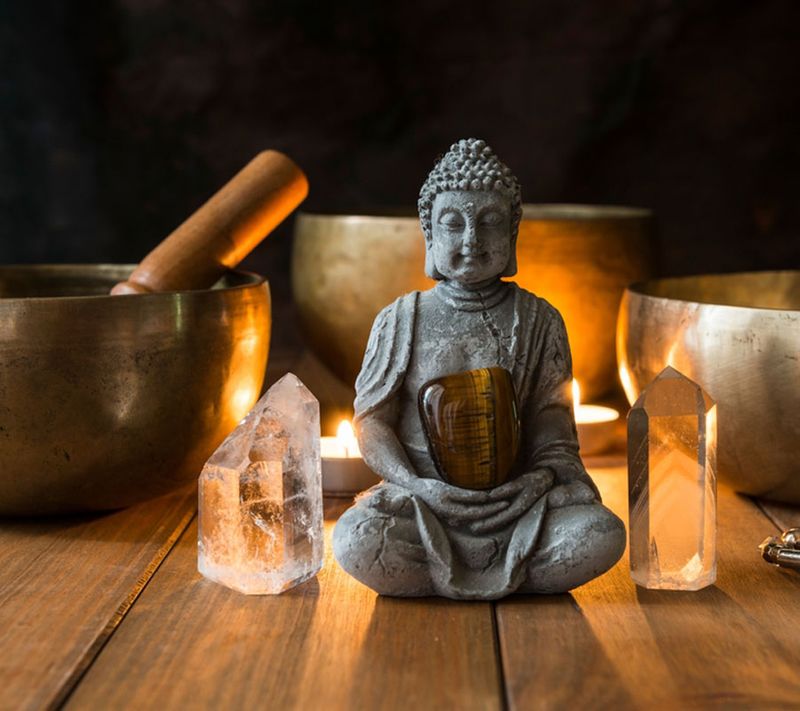 So, make sure you buy something from the Dharamshala market and McLeodganj market to make your trip more memorable. And while you're in the resplendent state of Himachal Pradesh, extend your trip and visit the Kalatop forest. It is nature's very own treasure trove and one of the best places to visit in Khajjiar. 
---
Photo: Shutterstock