When we think of holidays in the lap of the Himalayas, we often pick touristy hill stations and then complain of them being overcrowded. Home to some magnificent hidden gems, India lucked out with a mini Switzerland cradled in the Chamba valley of Himachal Pradesh. Khajjiar hill station falls en route to a road less frequented by tourists. Its lush green meadows, dense deodar forests, and enthralling trekking paths make Khajjiar in Himachal a refreshing destination to escape from the city madness.
Enshrouded with an intoxicating aroma of fresh apples from the orchards, Khajjiar will astound you with its mystical beauty. From its luscious rolling hills with sprinkled wildflowers to the tranquil Khajjiar lake, here are some of the best places to visit in Khajjiar, Himachal Pradesh:
1. Kalatop Wildlife Sanctuary
Lavishly spread over 30.69 sq km, the Kalatop Wildlife Sanctuary is located en route from Dalhousie to Khajjiar. Home to the barking goral, langur, jackal, leopard, and Himalayan black marten, you can undertake the 4 km trek from Lakkarmandi and explore the area on foot. Meandering tributaries of River Ravi flow along the sanctuary, while the mighty Pir Panjar range sets a picturesque backdrop that makes you never want to leave this scenic setting. It truly is one of the best places to visit in Khajjiar.
Timing: 7 AM to 6 PM
Best Time to Visit: October to April
Entry Fee: INR 250
Things To Do: Bird-watching, Wildlife safari, Trekking
2. Khajjiar Lake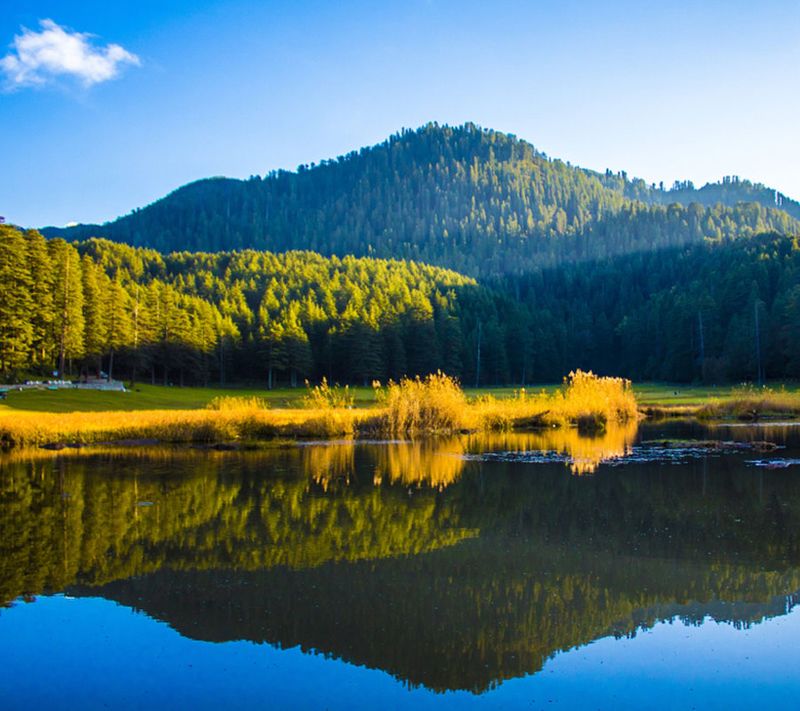 Perched at an altitude of 1920 m, the Khajjiar Lake has the power to transport you to a world that is blanketed with tranquillity and awe-inspiring beauty. The sweet chirping of birds as the golden rays turn the lake into a glistening emerald, and on a sunny day, Mount Kailash will look upon you with its bewitching beauty. One of the most relaxing things to do in Khajjiar is to read a book and take in the paradisiacal setting around you.
Timing: All day
Best Time to Visit: March to July
Entry Fee: Free
Things To Do: Horse Riding and Paragliding by the lake
3. Khajji Nag Temple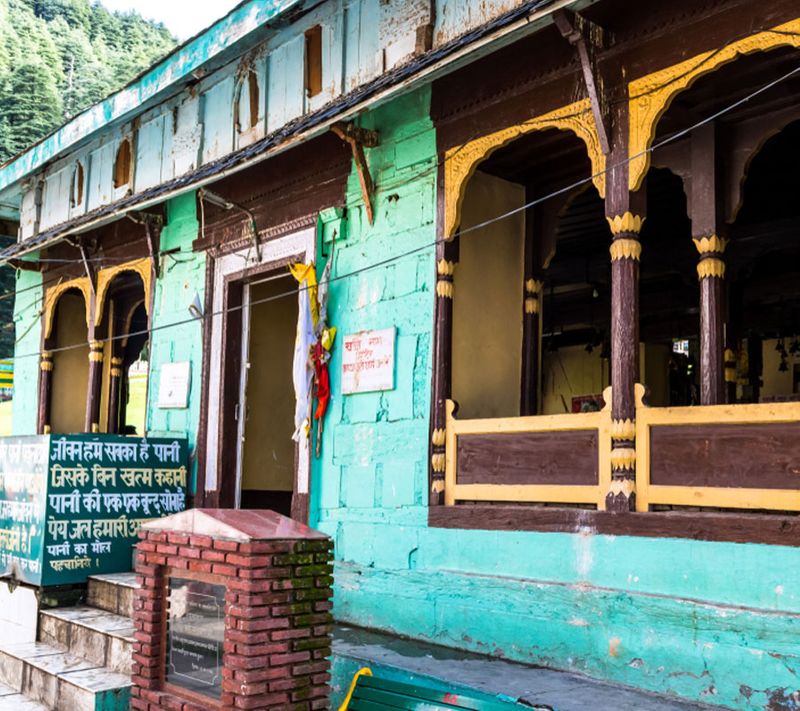 Located near the lake, the Khajji Nag temple features a stunning golden dome-shaped roof with a mix of Hindu and Mughal architecture. Also known as the Golden Devi temple, this auspicious site was built in the 12th century and is dedicated to the Nag (Snake) God. Along with idols of Lord Shiva and Goddess Parvati, the temple walls are also adorned with paintings of the Pandavas, depicting their role in the Mahabharata. Add this revered spot to your list of Khajjiar places to visit.
Timing: All day
Best Time to Visit: March to July
Entry Fee: Free
Things To Do: Meditate, Photography
4. Kailash Villages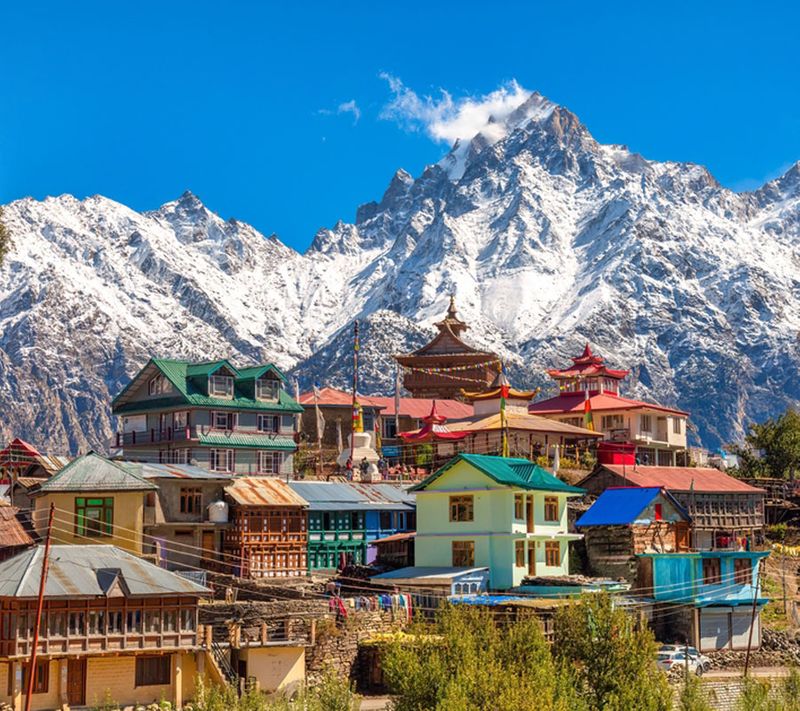 The best way to experience the Khajjiar valley is through the eyes of a local. A hidden gem among the more popular Khajjiar tourist places, Kailash villages rests in the middle of rocky mountains and thick deodar forests. A laidback home for locals who enjoy the best view of the snow-crested peaks of Mount Kailash every day, you too can experience village life with them. With plenty of homestay options, you can live a slow life in the mountains with the humble locals in Khajjiar Himachal.
Best Time to Visit: May to October
Things To Do: Photography, Eat local cuisine, Hike around the area
5. Tibetan Handicrafts Center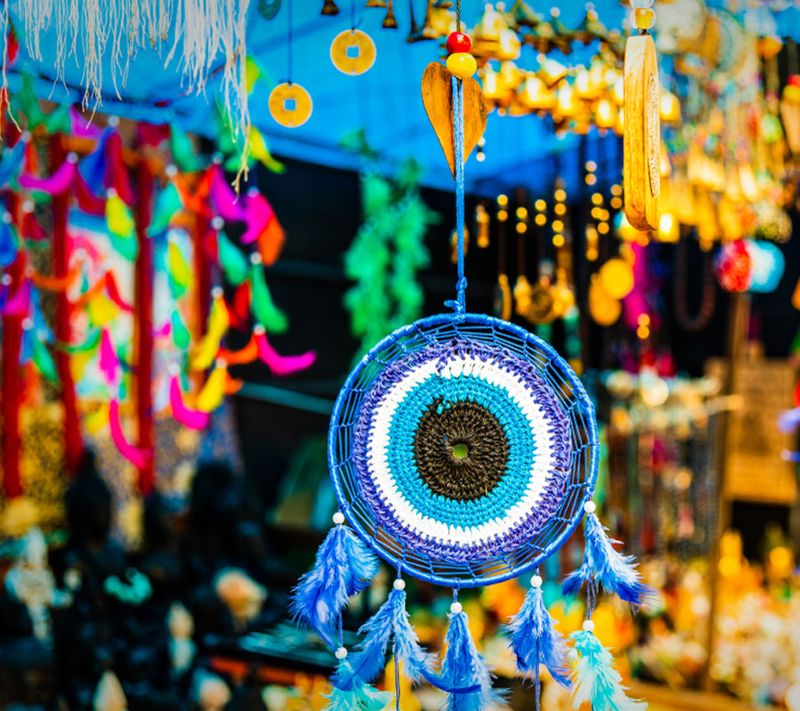 If you are looking for unique places to visit in Khajjiar, try the Tibetan Handicrafts Center. Packed with authentic souvenirs, most of which are handmade by local artisans, trust us you will leave with your wallets feeling a lot lighter. Wall hangings to exotic Persian carpets, soft shawls to intricate antiques, you get them all in one place. Among your things to do in Khajjiar include a visit to the local market streets that are lined with local food hawkers. Try their piping hot momos and spicy noodles that are deliciously good!
Timing: 9 AM to 5 PM
Best Time to Visit: March to July
Things To Do: Shopping, Eating local cuisine
6. Dhauladhar Range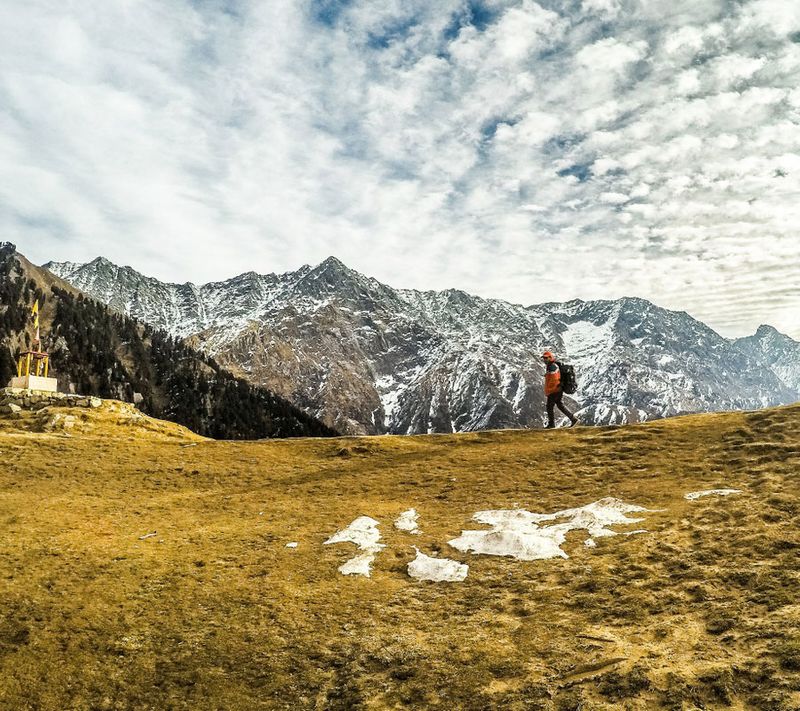 Wondering what other things to do in Khajjiar? Get an adrenaline rush as you trek up the Dhauladhar Range in the valley. With the glorious mountains lined with towering trees and exotic birds encircling the area, the nature trail is everything an adventure lover looks for. It's exciting, indulgent, and intoxicatingly rewarding.
Timing: All day
Best Time to Visit: March to November
Entry Fee: Free
Things To Do: Enroute stop at Khajjiar Lake and Laxmi Narayana Temple
Where is Khajjiar on the map of India? A starting point for the Chamba Valley in Dalhousie, Khajjiar, a quaint hill station, is home to humble locals who preserve the area's raw beauty. Plan a holiday to the mountains and gift yourself with an experience in the little heaven called Khajjiar. 
---
Photo: Shutterstock